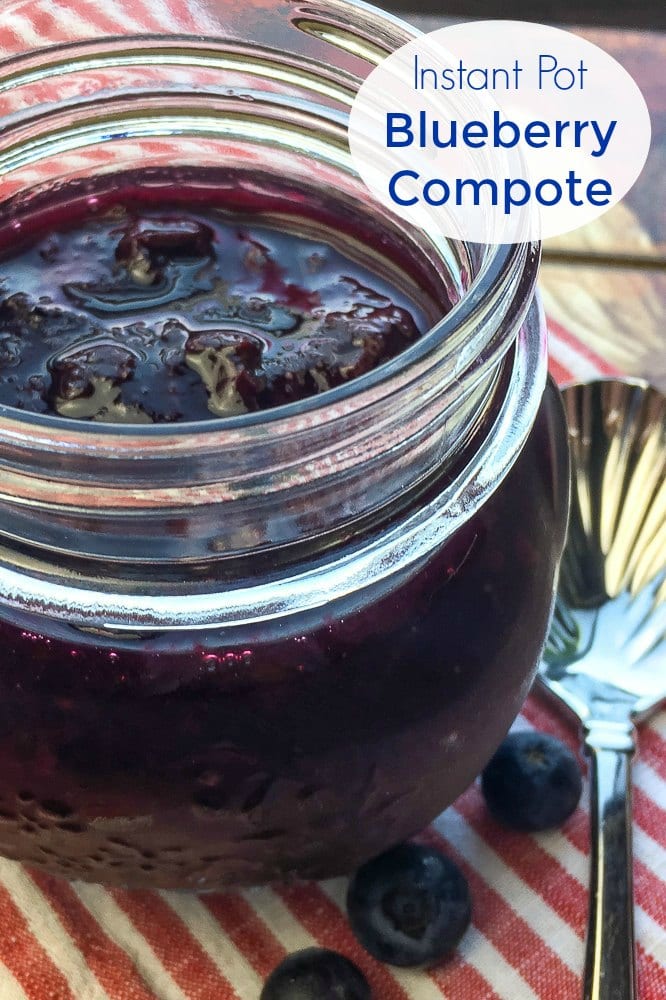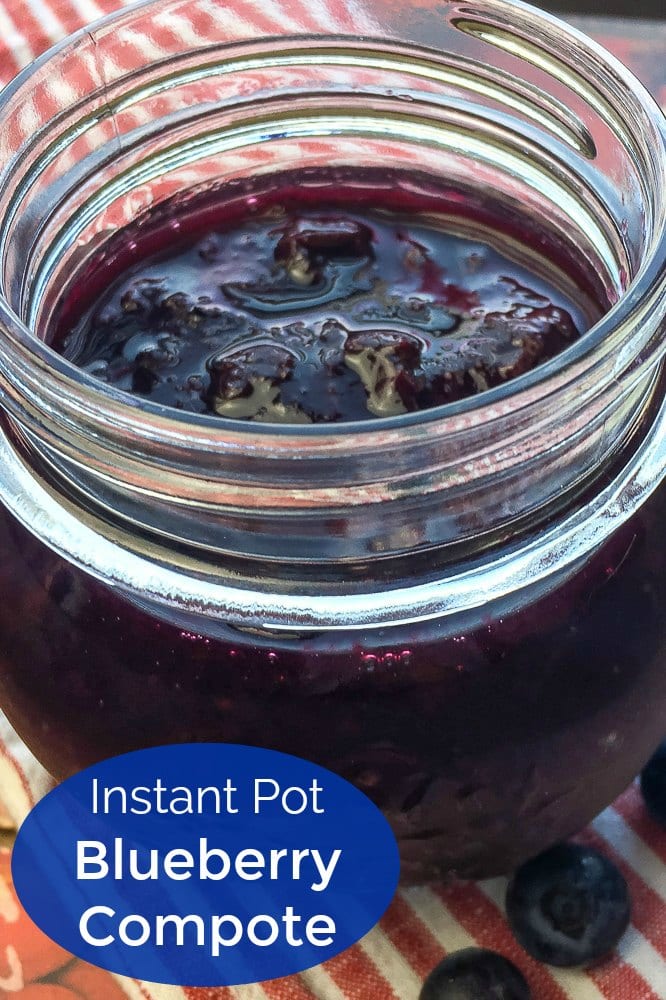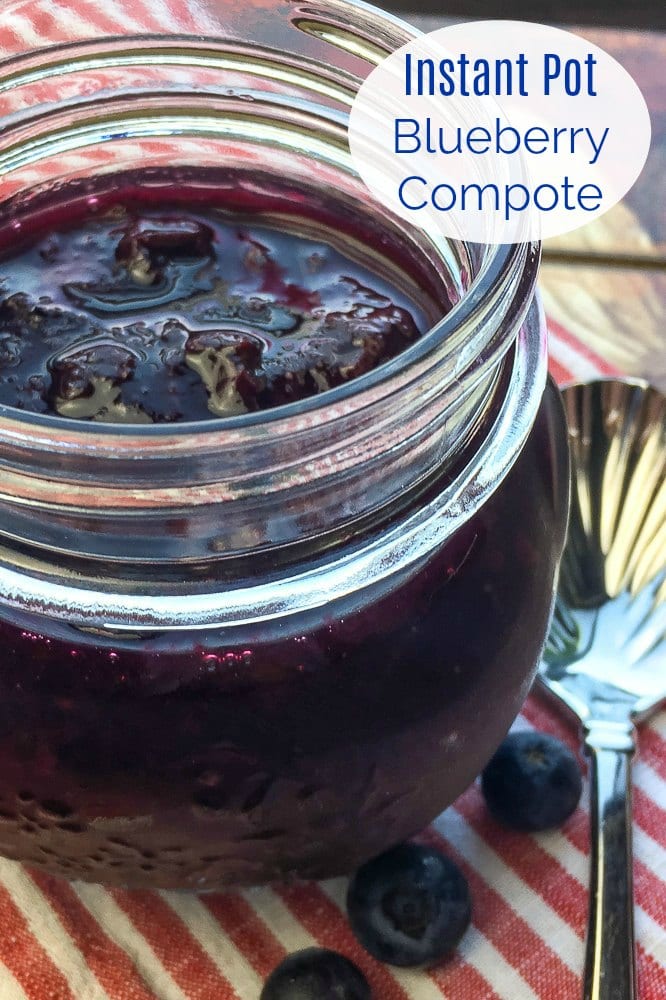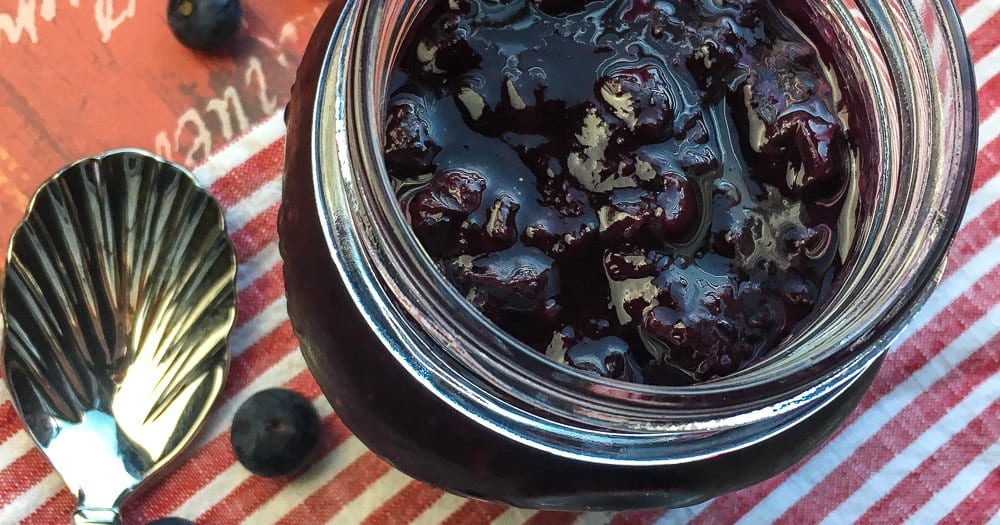 The blueberries were absolutely beautiful at the grocery store today, so I took that as a sign that it was time to make Instant Pot blueberry compote.
When the berries are good, I always stock up to eat some fresh and to use others in recipes.
Typically, compote is made with lots of white sugar, but it doesn't have to be.
This berry compote is made with zero white sugar and, instead, uses pure maple syrup to add sweetness and flavor.
It is fun to make, since it is cooked in the Instant Pot.
You can use the compote as a dessert topping with ice cream or cheesecake.
Or you can have it for breakfast on waffles, pancakes, crepes, toast or oatmeal.
Once you start to experiment with compote, you may find yourself adding it to all sorts of things.
Enjoy!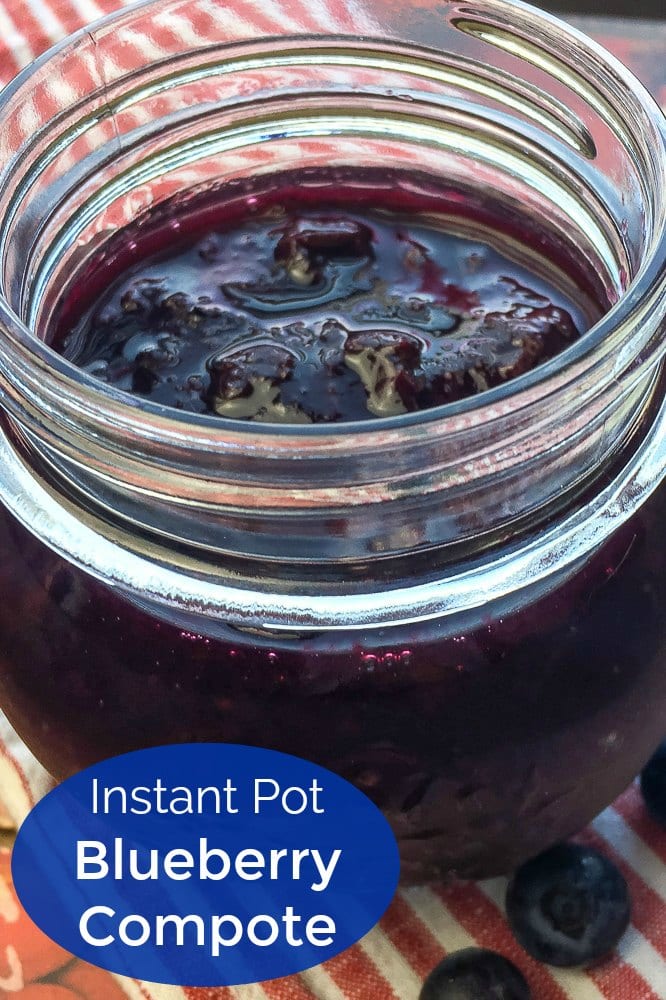 Instant Pot Blueberry Compote Recipe
Prep time- 5 minutes
Cook time- 13 minutes (plus time to come to pressure)
Makes 3 cups
Ingredients
3 cups Fresh Blueberries
¼ cup Maple Syrup
1 t Vanilla Extract
2 T Lemon Juice
1 t Ground Cinnamon
¼ t Salt
Supplies
Instant Pot
Measuring Cups
Measuring Spoons
Instructions
1. Put all ingredients in the Instant Pot and stir to combine. Put on the lid and lock into position.
2) Set the Instant Pot pressure valve to "sealing" and press "manual." Then, adjust the setting to high and set to 3 minutes. There will be a brief pause before the Instant Pot automatically begins to work.
3) When the timer indicates it has finished cooking, turn off to prevent scorching. Let the Instant Pot release pressure naturally for 10 minutes. Then move the valve to "venting," so that the remaining pressure will release. Remove the container from the Instant Pot to cool.
4) Serve immediately or store in the refrigerator for up to a week.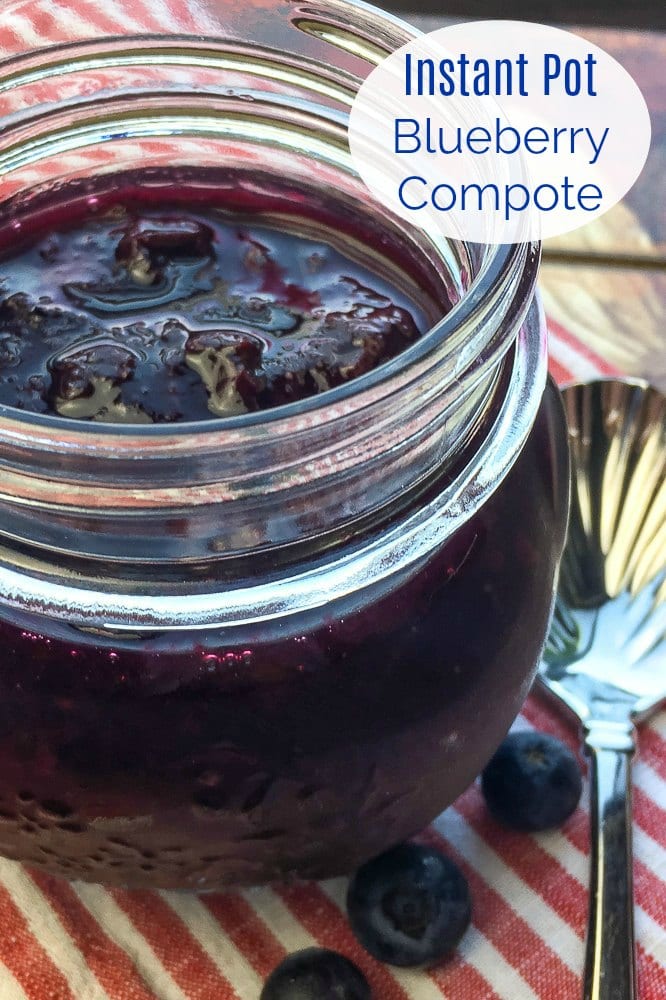 Check out my other dessert recipes, so you can get more sweet inspiration.
Following are a few of my other recipes that will go well with this blueberry compote.
Then take a look at the rest of my vegetarian recipes, so you can have even more delicious fun in the kitchen!