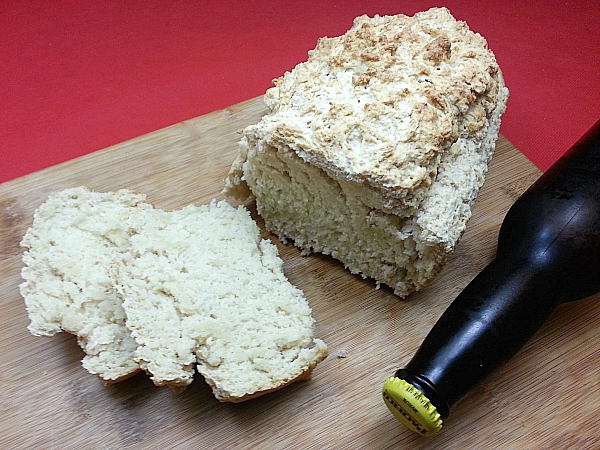 Beer bread is a delicious, crusty bread that is really easy to make.
The recipe only has 3 ingredients, so you can have it mixed up and in the oven in just a few minutes.
Even those of you who have never baked bread before can enjoy baking and eating beer bread.
The bread can be made with any type of beer.
It will get flavor from whatever kind you use.
For this loaf of bread I used a Mexican beer with a very light flavor.
I've also used stout and other full of flavor dark beers.
With the excellent selection of craft beers we have available now, the beer bread possibilities are endless!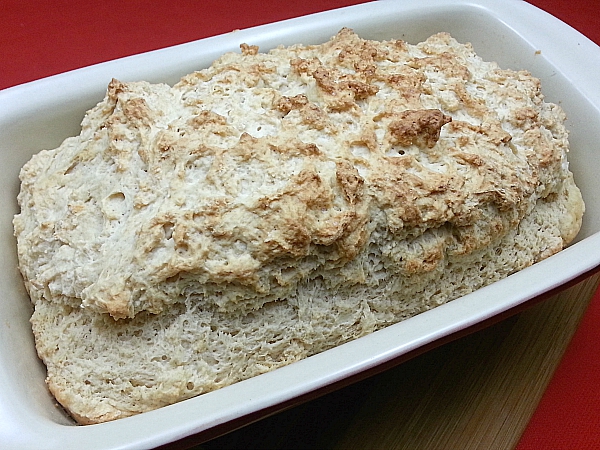 Beer Bread
Ingredients:
12 oz. Beer
3 cups Self-rising Flour
3T Sugar
Instructions:
Pre-heat oven to 350°, coat bread pan with non-stick spray.
Mix dry ingredients together. Add beer and mix thoroughly. Put dough into bread pan.
Bake for 1 hour, until bread is browned and crispy on the outside and cooked through.