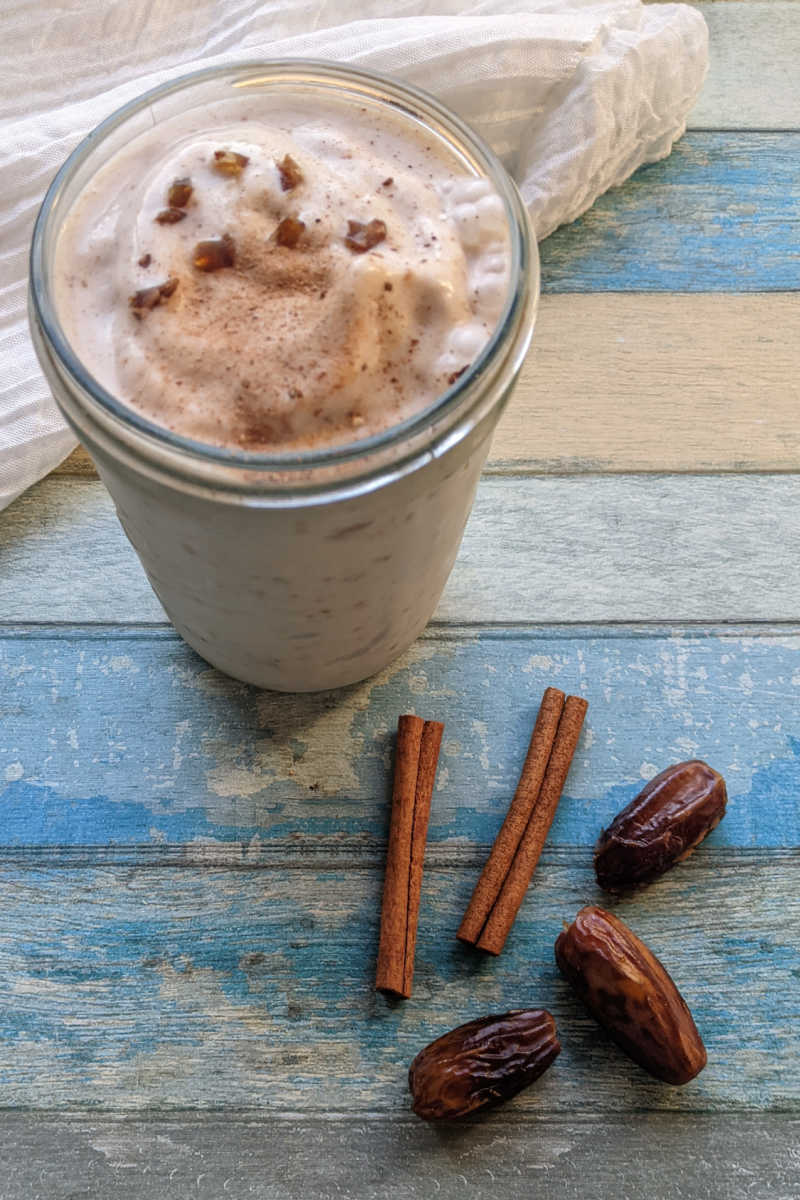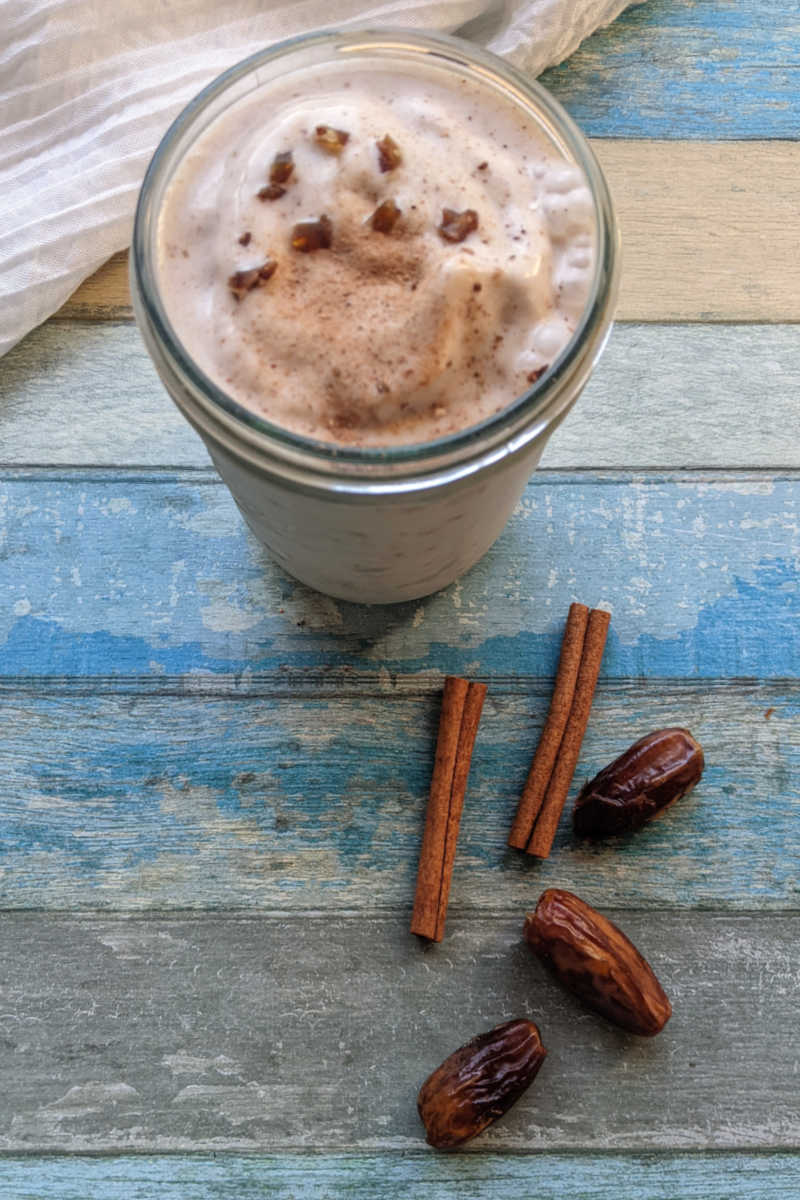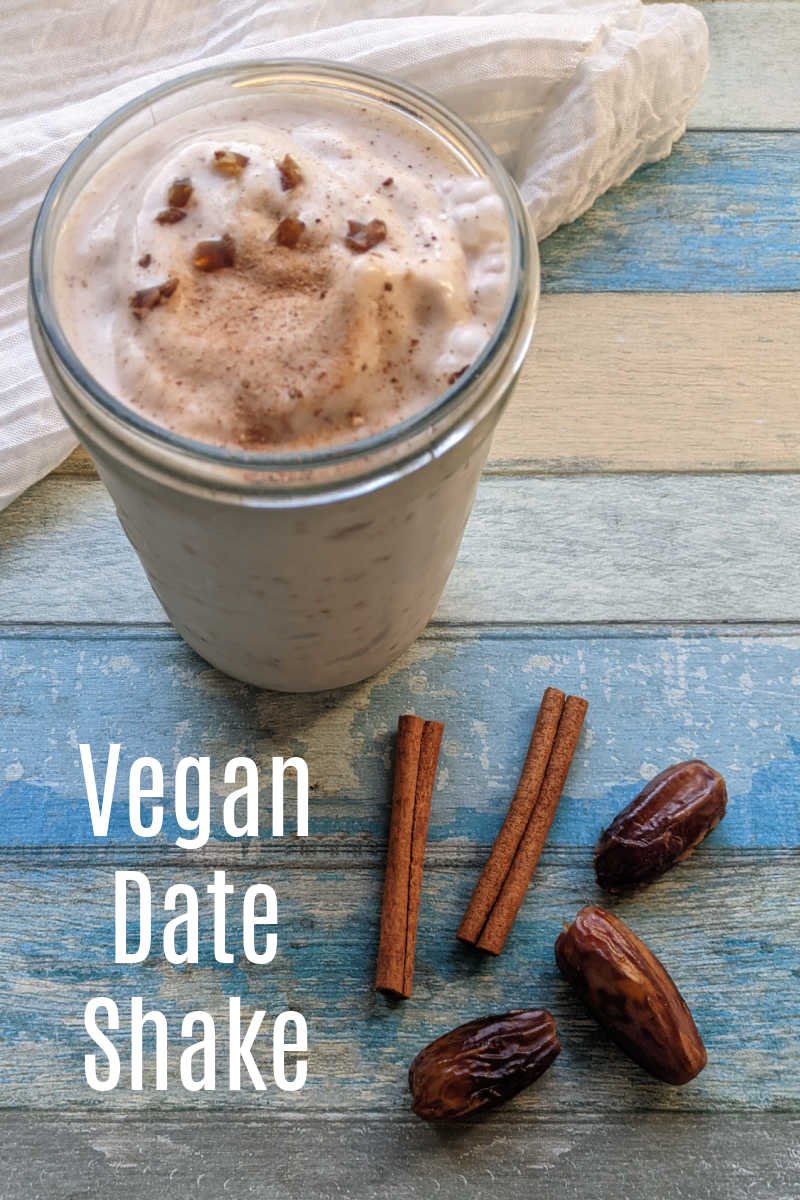 Date Shake Made with Coconut Milk Instead of Dairy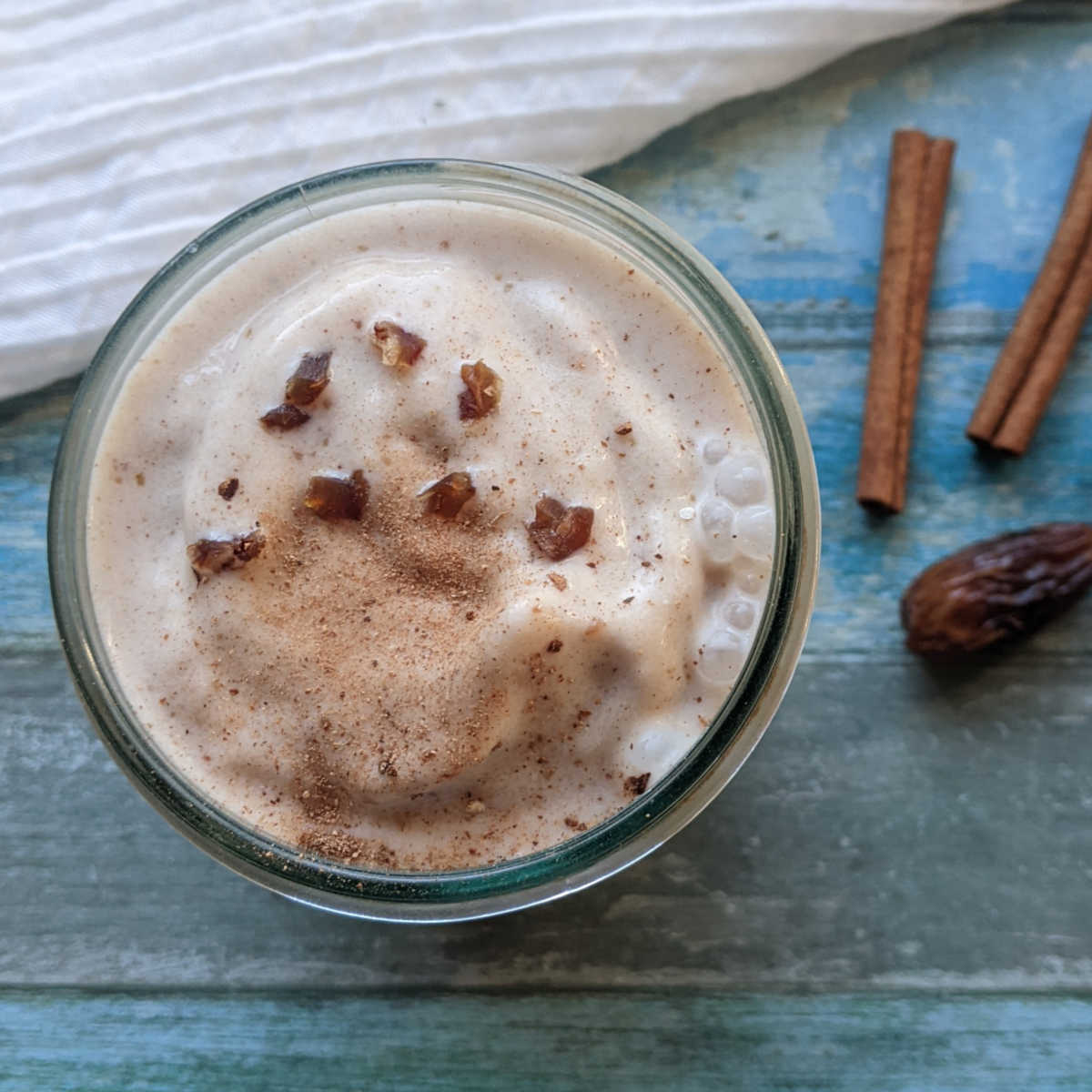 A vegan date shake is easy to make with dates, coconut milk and a touch of cinnamon, and, of course, it tastes absolutely amazing.
I've seen other vegan milkshake recipes to rely on bananas to make it creamy, but I prefer the flavor and creaminess that I get from coconut milk instead of bananas.
I grew up in Southern California and we often drove out to the desert for a Palm Springs getaway.
Getting date shakes was always on our vacation 'to do list' and we all looked forward to it.
Now I make the dairy-free milkshake at home and it brings back happy childhood memories.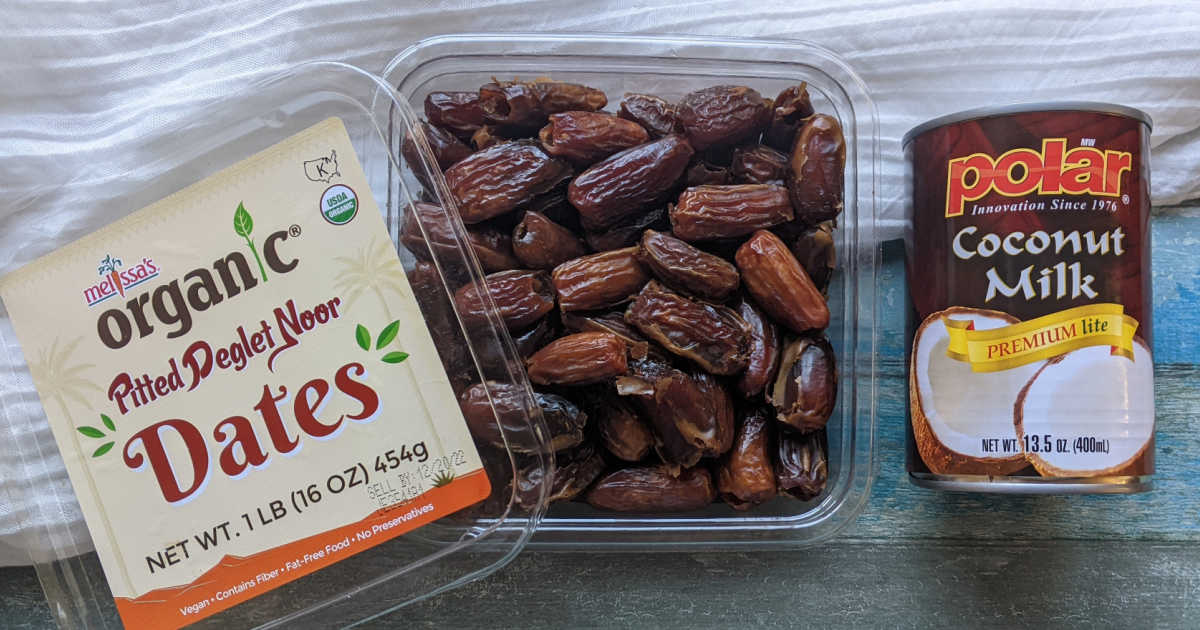 Dates
Dates are the sweet and delicious fruit we get from date palms.
They are grown around the world in places like Northern Africa and the Middle East, but they are also grown in California deserts.
The fruit is a great option for people who like things sweet, but want avoid or cut back on white sugar.
Dates contain potassium, fiber, Vitamin B6, iron, magnesium and even some protein.
Of course, they also taste delicious, too.
You can eat them raw as is or use them in recipes.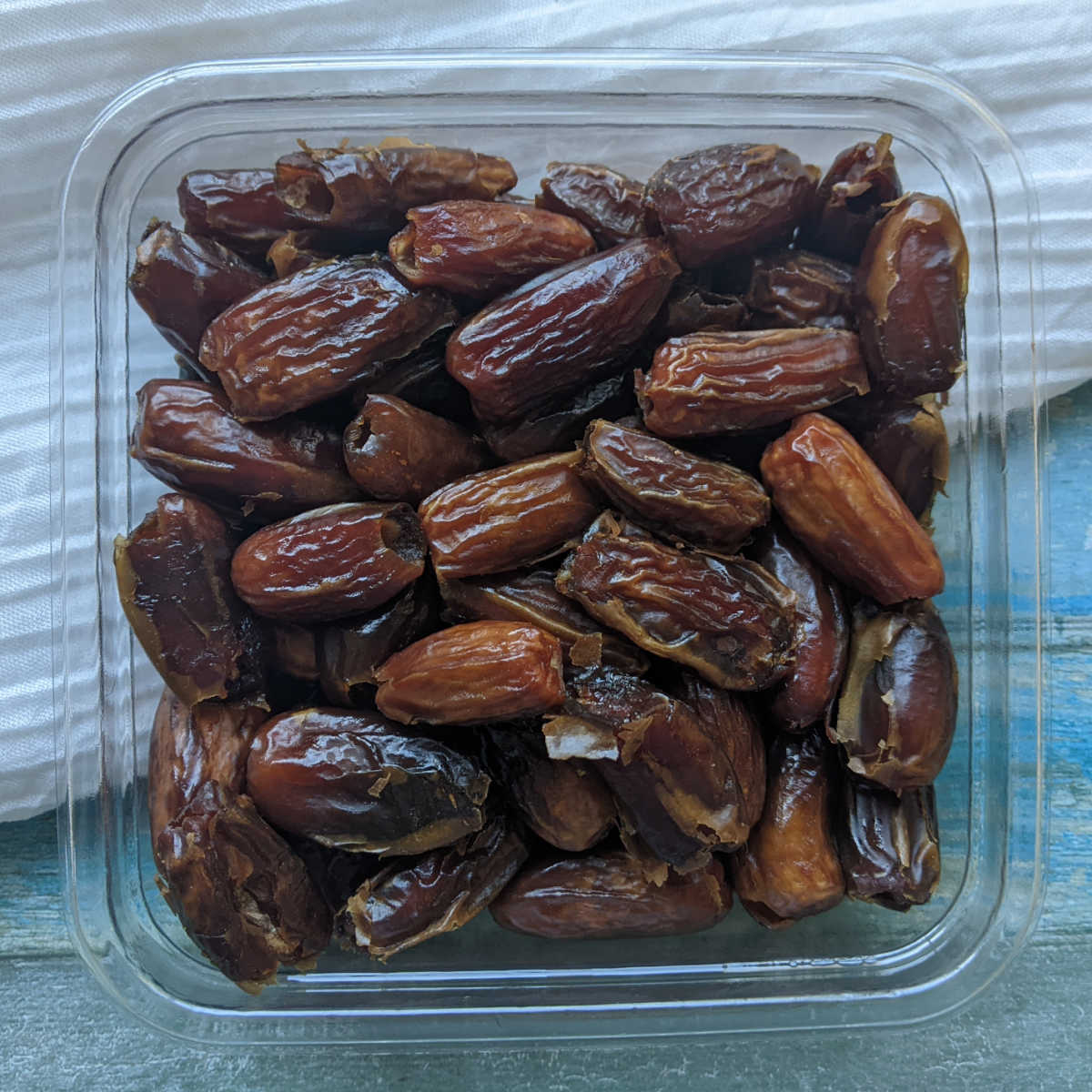 Coconut Milk for a Vegan Date Shake
We always have a variety of milk alternatives at my house, but thick and creamy coconut milk is my favorite to use for a date shake.
The texture just can't be beat for a date shake.
This milk alternative goes well with the dates and the flavor of the coconut milk doesn't overpower the drink.
The coconut milk allows the taste and sweetness of the dates to shine.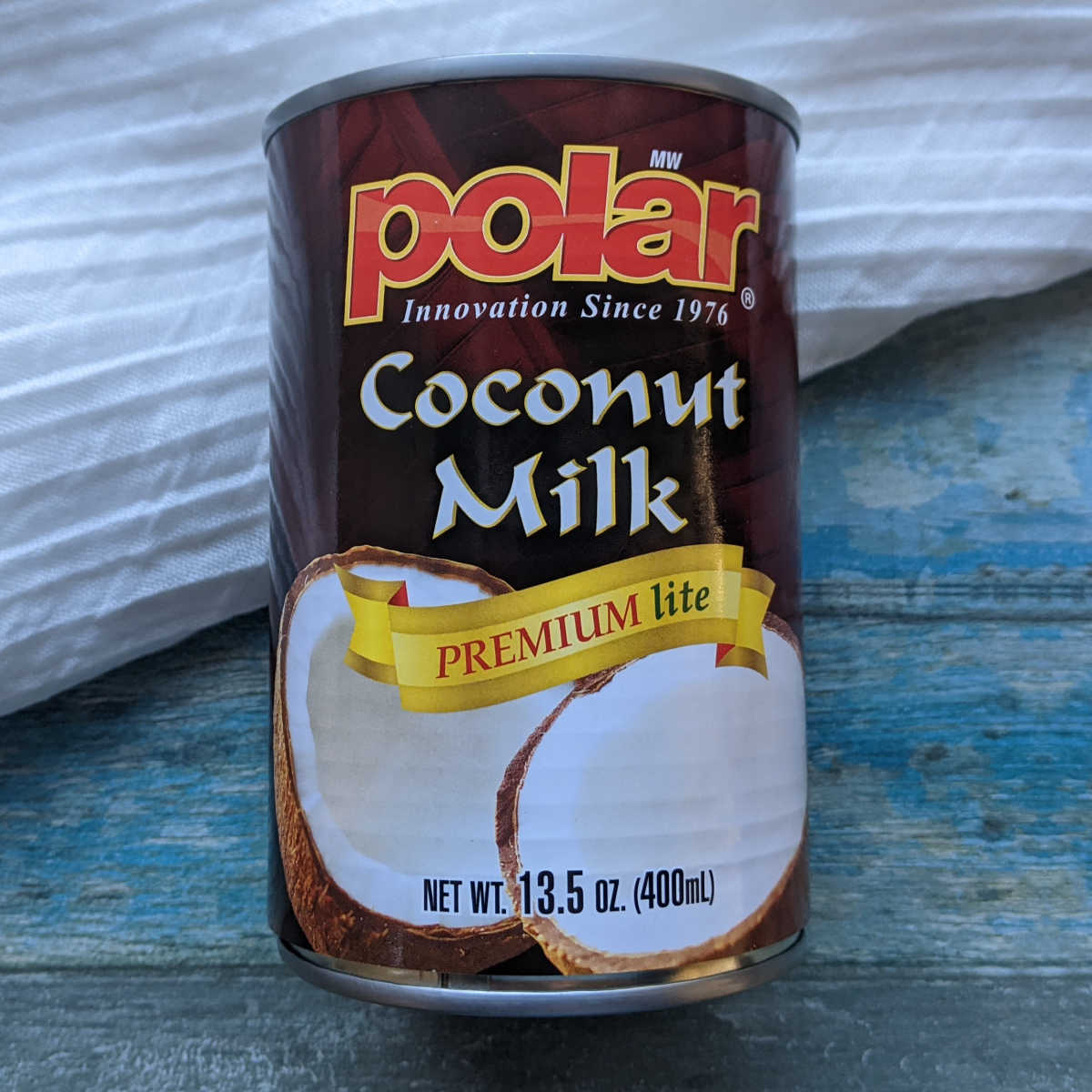 When side by side, you can instantly tell the difference between canned coconut milk and the typical coconut milk in a carton.
Canned coconut milk is thick and has a higher fat content, so it is great for using in recipes including this vegan shake.
Cartons of coconut milk are typically diluted with water, which is nice for drinking but will dilute your recipe.
For this recipe you want to use canned coconut milk that is thick and creamy.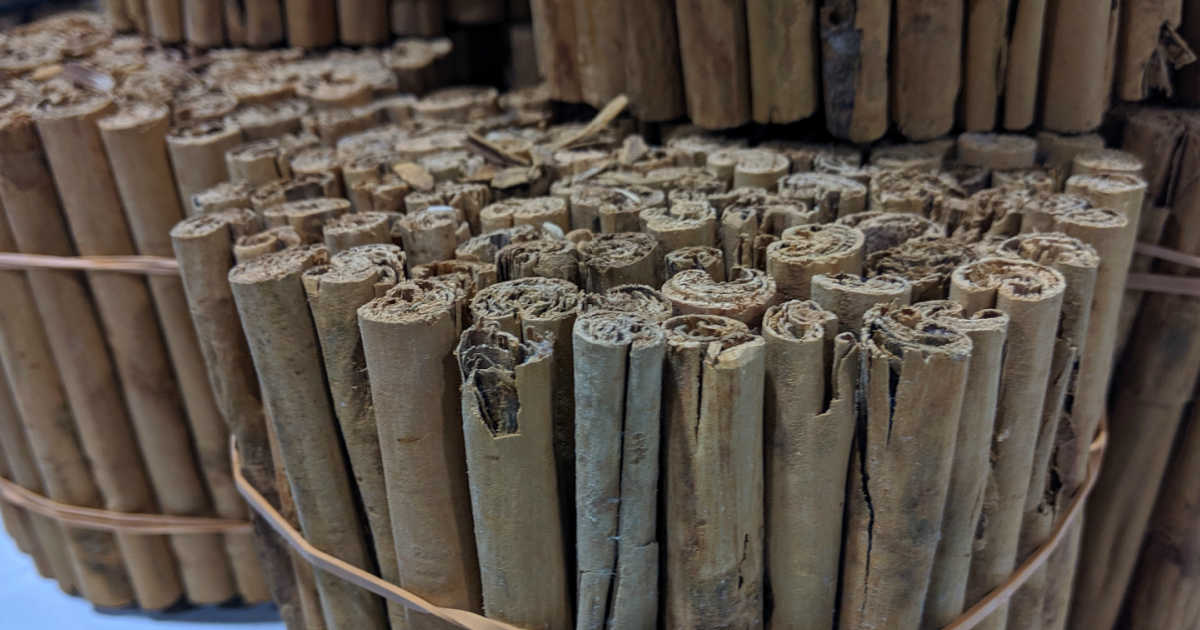 Cinnamon Sticks vs. Ground Cinnamon
You can use either cinnamon sticks or ground cinnamon in this shake recipe.
I generally have both on hand at home, but freshly ground is my first choice.
It does take a little bit of time to grate or grind your own, but the flavor and aroma are wonderful.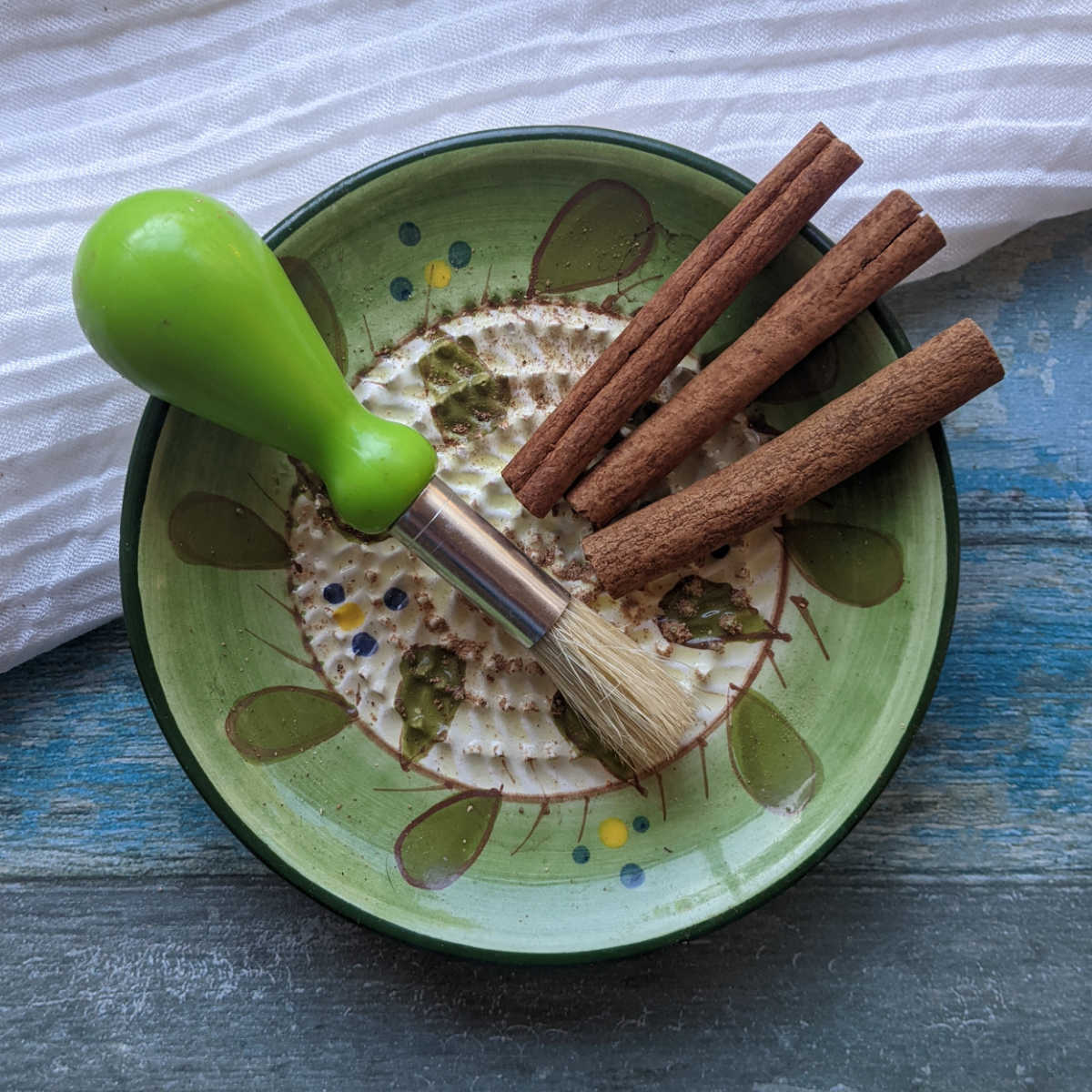 How to Grate Cinnamon Sticks
You have several options when it comes to turning your cinnamon sticks into ground cinnamon.
A mortar and pestle or even a coffee grinder works well.
Or you can grate cinnamon sticks with the fine section of a box cheese grater.
My favorite method is using this little grater plate that has spiky ridges on it.
I scrape the cinnamon stick back and forth on the plate and then use the brush to 'dust' it into my recipe.
It is not quite as fast as using store bought ground cinnamon, but still fairly fast.
And clean up is easy.
They say the grater can also be used for garlic, but I have only used mine for nutmeg and cinnamon sticks.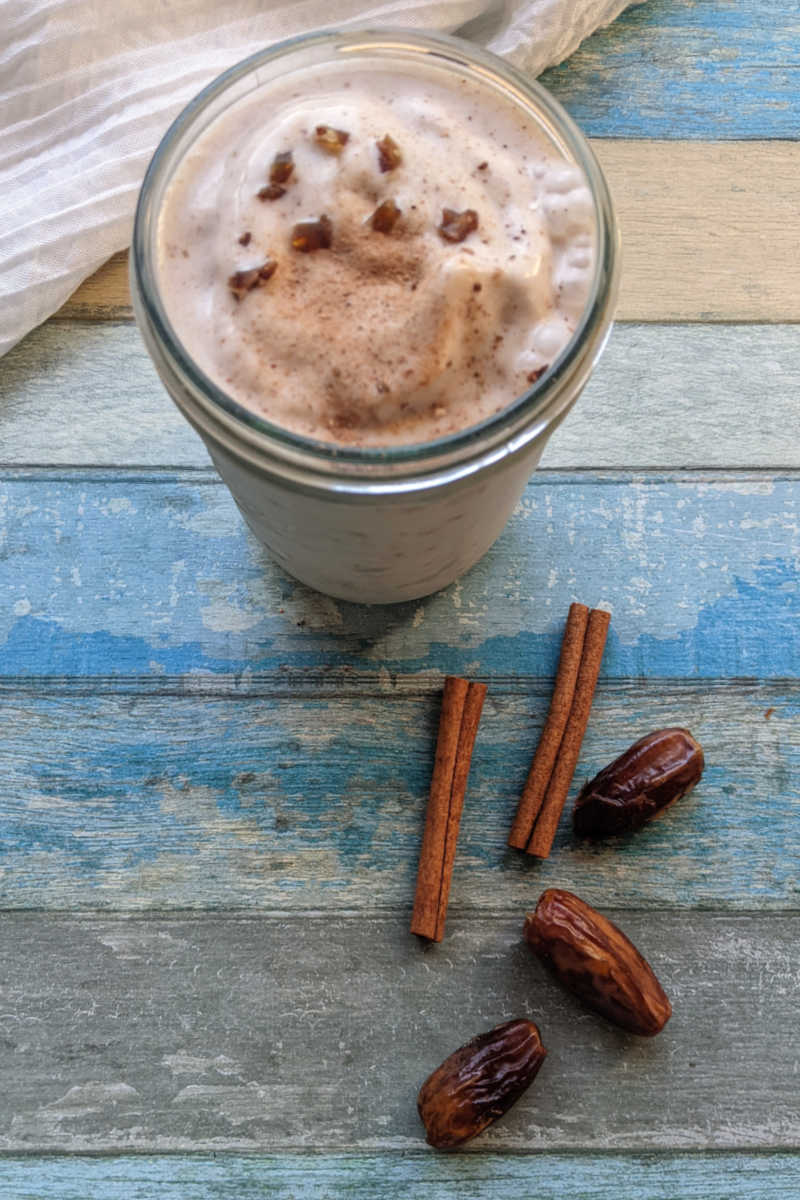 What Type of Blender Should I Use to Make a Vegan Date Shake?
I always recommend that people invest in a good high-speed blender, so that you can keep it for years and use it often.
This recipe has ice and whole dates in it, so you want to use a blender that will blend those ingredients into the texture you want for a shake.
A blender with less power may work for this recipe, if you blend it longer.
However, a high speed blender will get the job done quickly and efficiently.
If you are just now looking to purchase a blender, I'd recommend investing in a high quality one that you will be able to use efficiently for more recipes.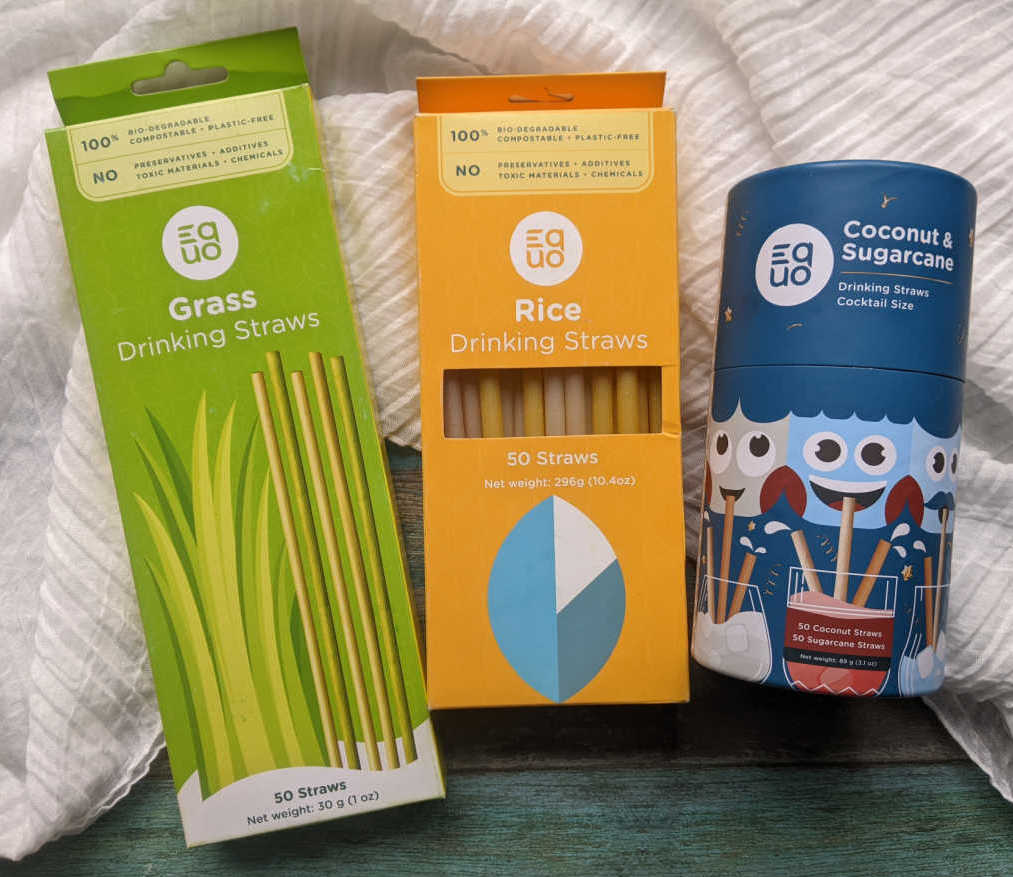 Straws are great for drinking a milkshake, but plastic straws aren't good for the environment and paper ones can get soggy in the shake.
I have glass and metal straws that work well in drinks, but it can be hard to keep them clean even with a cleaning brush.
Milkshakes and smoothies are thick and often stick to the inside of the straw, so I prefer something that I can dispose of after use without harming the environment.
Rice Straws are my favorites, but they also have some other good options.
The rice straws are biodegradable and compostable, which is a better choice than typical plastic straws.
They are also sturdy and wide enough to slurp up a thick shake, unlike a paper straw.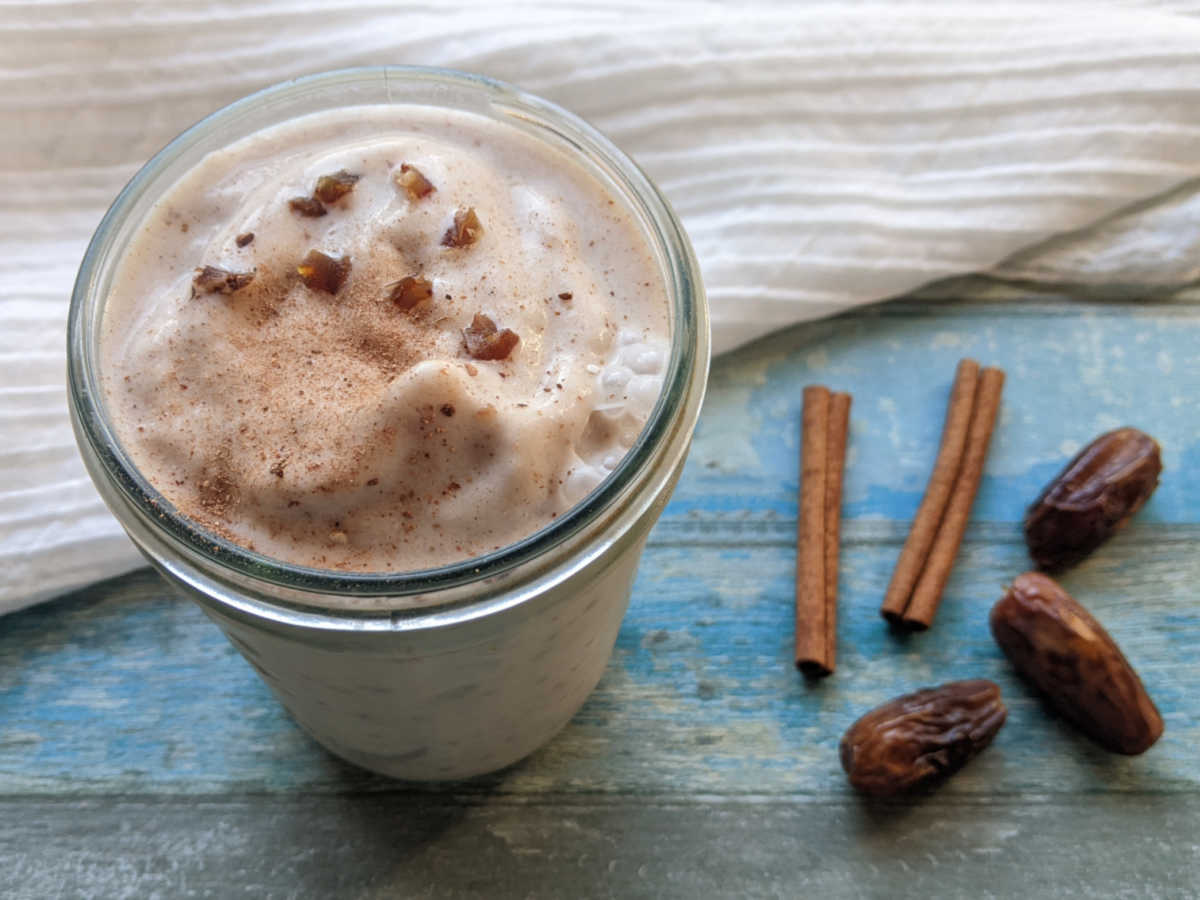 Vegan Date Shake Recipe
Prep Time: 10 minutes
Cook Time: None
Yield: 1-2 Servings
Ingredients
1 cup Ice Cubes
1 cup Coconut Milk
8 Pitted Dates
½ t Cinnamon
Optional Garnish
Cinnamon
Chopped Date
Supplies
High Speed Blender
Measuring Spoon (if you are using ground cinnamon)
Grater (if you are using cinnamon sticks)
Glass or Mason Jars to Serve
Straws
Instructions
1) Add ice cubes, coconut milk, pitted dates and ground cinnamon to your blender.
2) Blend until creamy. Add additional milk if needed to get the texture to your liking.
3) Pour into a glass or mason jar.
4) Garnish with a sprinkle of cinnamon and a bit of chopped date.
5) Add straw and enjoy!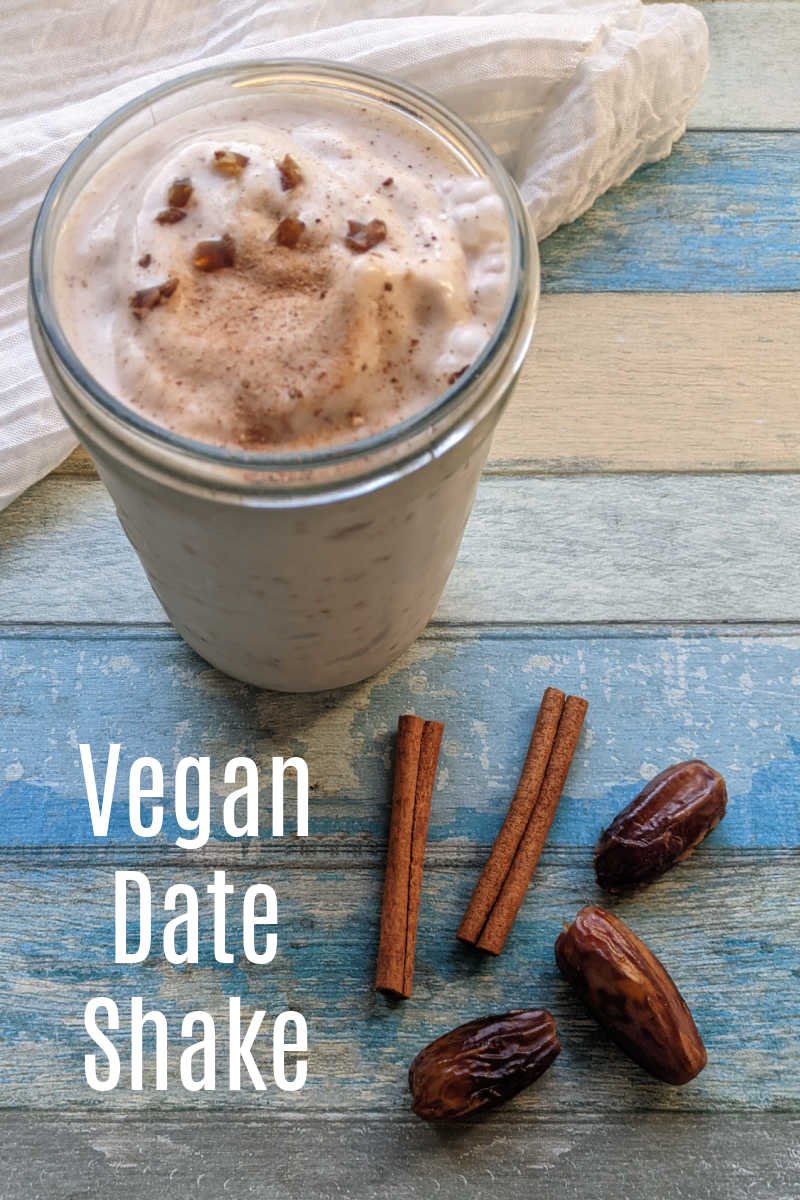 More from Mama Likes To Cook
Check out my vegetarian recipes, so you can get more great ideas for baking, cooking, blending and juicing.
Date Recipes
Date Travel
Milkshake Recipes
Coconut Milk Recipes
Shop Now
For a beautiful assortment of kitchen necessities and food gifts for the whole family, check out the current deals at these online stores.
Are you ready to have some delicious fun in the kitchen?