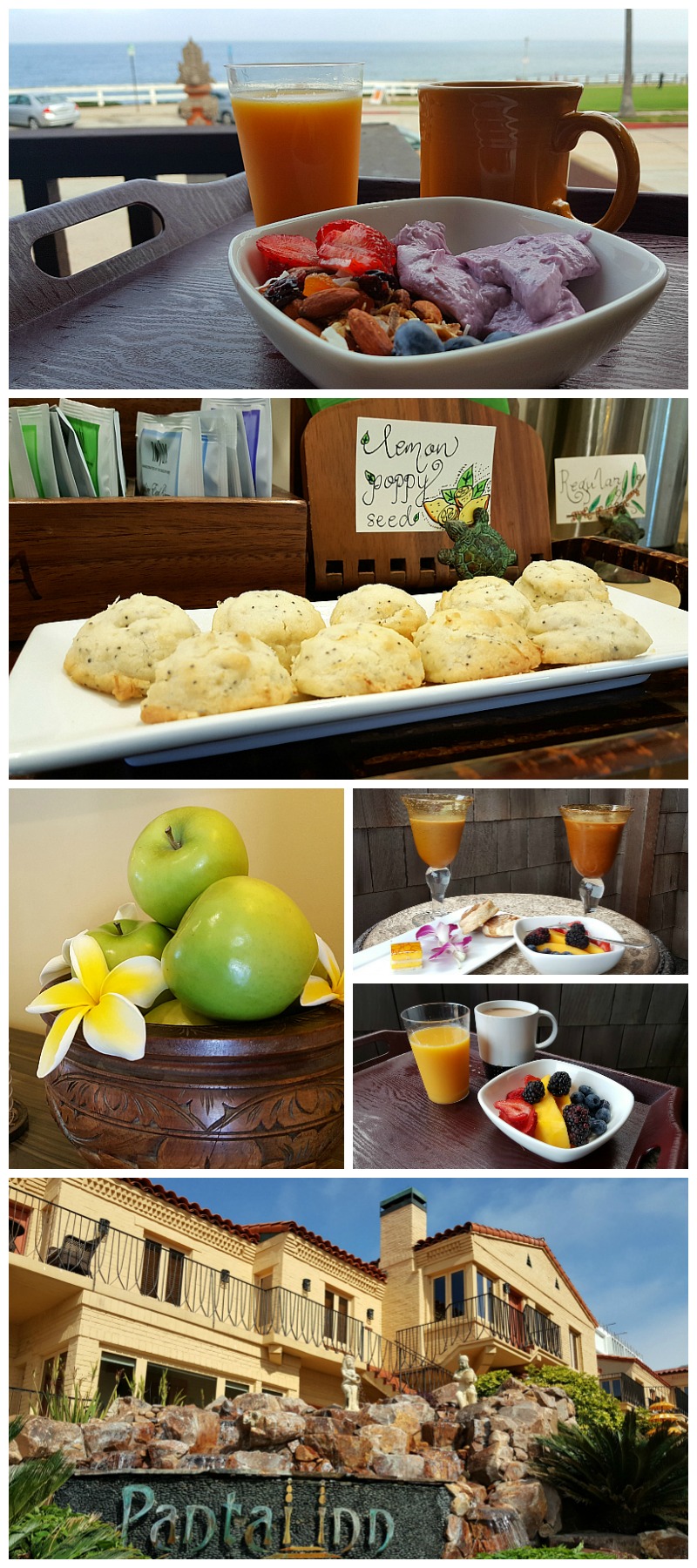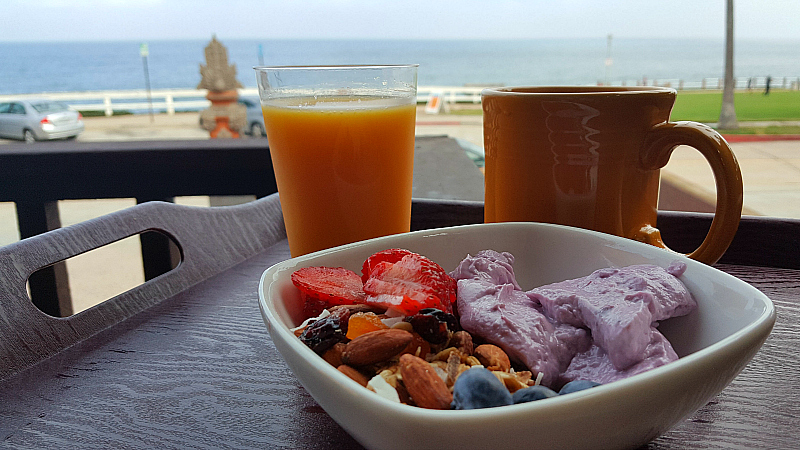 The Pantai Inn breakfast in La Jolla was a real treat, since they go above and beyond. Yes, they have an actual chef prepare the menu!
A hotel stay is so much more enjoyable, when I can have a comfortable meal without leaving the property. San Diego's Pantai Inn has elevated the complimentary breakfast to a new level.
They also provide extra food and drinks throughout the day and night. This is a luxury property that treats their guests well.
Pantai Inn Breakfast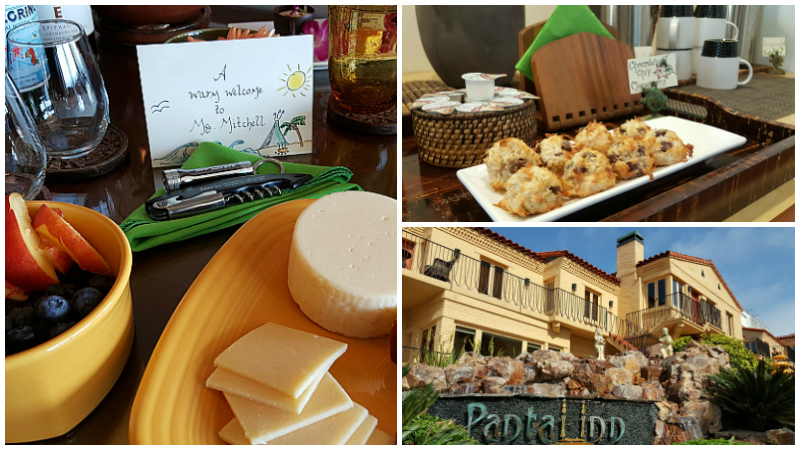 When I first checked in, I found that there are drinks and snacks in the lobby 24/7. They have an extensive beverage bar with gourmet coffee drinks and a variety of teas. Each day there is a tray with fresh baked goods.
A few favorites were the Coconut Key Lime Cupcakes and Chocolate Chip Macaroons. They also had a rotating selection of fruit and herb infused waters and a big bowl of fresh fruit.
Each night I received a handwritten menu, so I'd know what the chef would be preparing for breakfast the following morning.
Hot dishes and baked goodies changed each day. There were also a nice selection of breakfast staples in addition to the menu items – yogurt, fresh fruit, breads, fresh squeezed juice, milk, coffee and tea.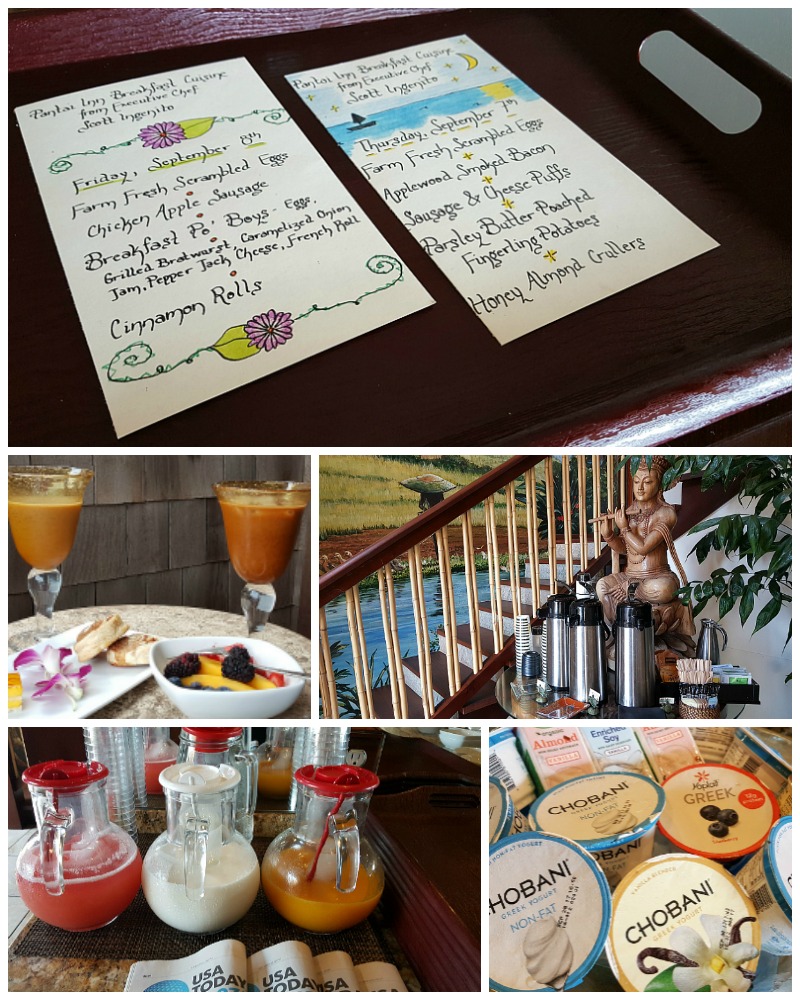 The breakfast room has indoor tables and there are ocean view tables just outside. I chose to take my breakfast tray back to my room to enjoy on my private patio, that also had stunning views of the ocean.
My room had a full kitchen and was well stocked with sodas, coffee and snacks that were available without an extra charge. I brought some groceries with me, so I was well fed the entire trip.
At Pantai Inn, they really go above and beyond to help their guests have a satisfying and relaxing stay!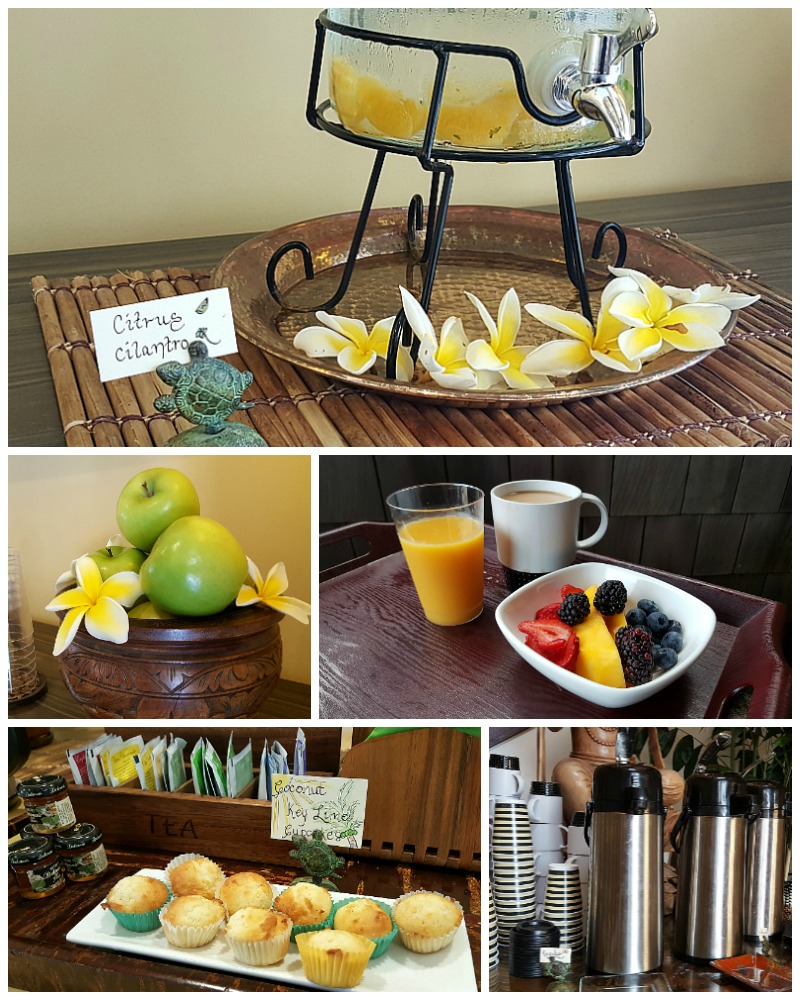 Pantai Inn
1003 Coast Blvd
La Jolla, CA 92037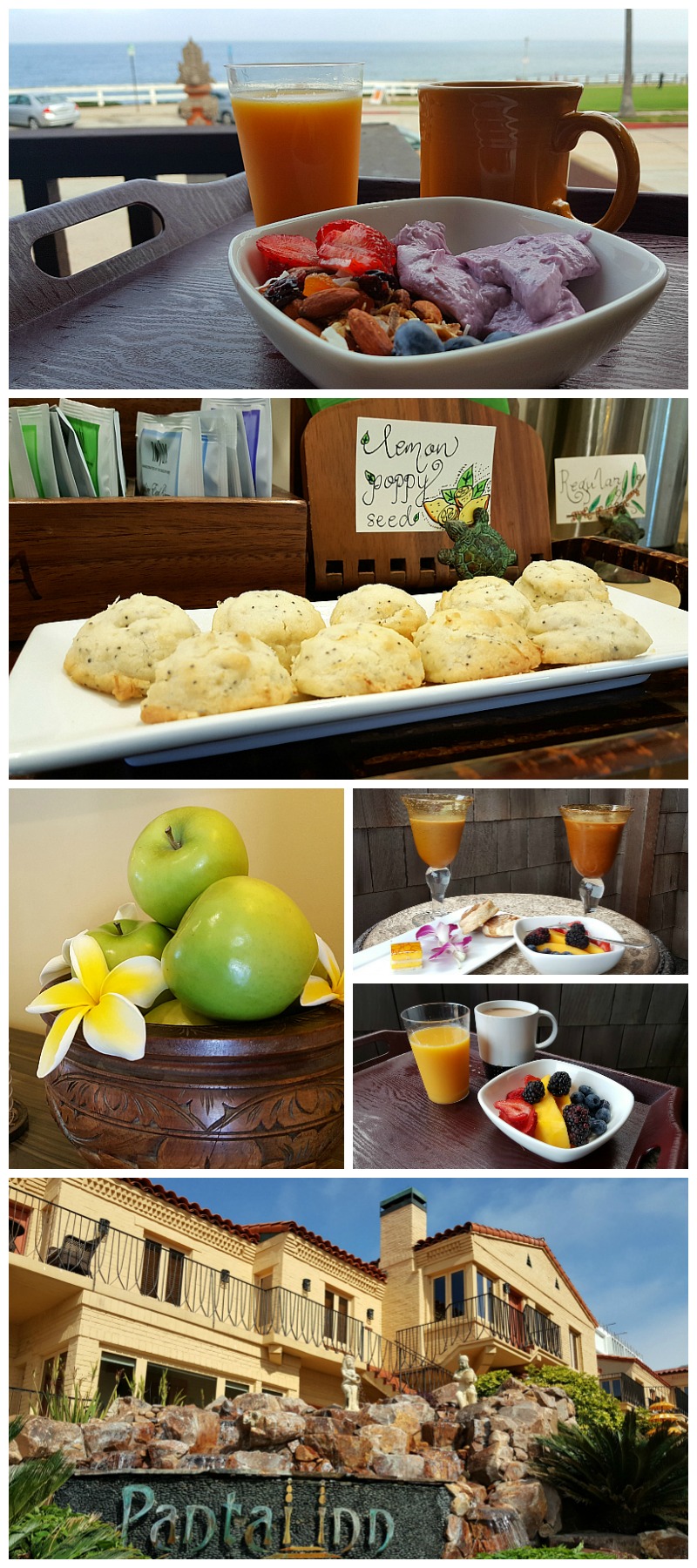 Check out my other hotel food reviews, so you can plan your next adventure. Then, take advantage of these San Diego hotel deals.