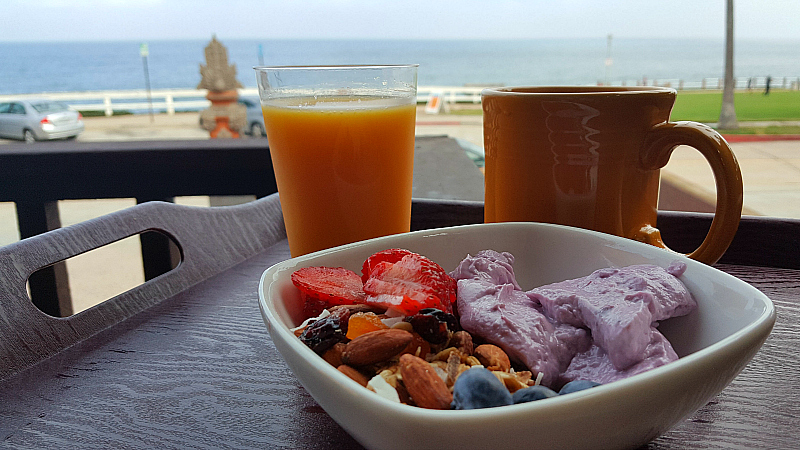 Do you like staying at hotels where breakfast is included? I do! It makes it so much easier to have a comfortable meal without leaving the property. La Jolla's Pantai Inn has elevated the complimentary breakfast to a new level. They also provide extra food and drinks throughout the day and night. This is a luxury property that treats their guests well.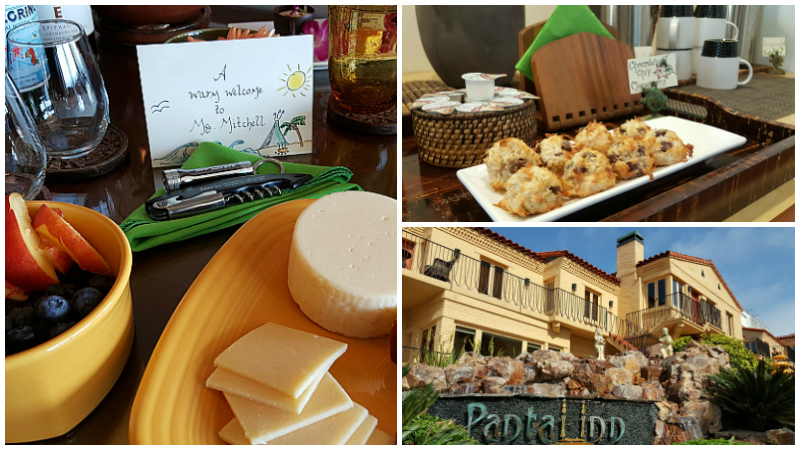 When I first checked in, I found that there are drinks and snacks in the lobby 24/7. They have an extensive beverage bar with gourmet coffee drinks and a variety of teas. Each day there is a tray with fresh baked goods. A few favorites were the Coconut Key Lime Cupcakes and Chocolate Chip Macaroons. They also had a rotating selection of fruit and herb infused waters and a big bowl of fresh fruit.
Each night I received a handwritten menu letting me know what the chef would be preparing for breakfast the following morning. Hot dishes and baked goodies changed each day. There were also a nice selection of breakfast staples in addition to the menu items – yogurt, fresh fruit, breads, fresh squeezed juice, milk, coffee and tea.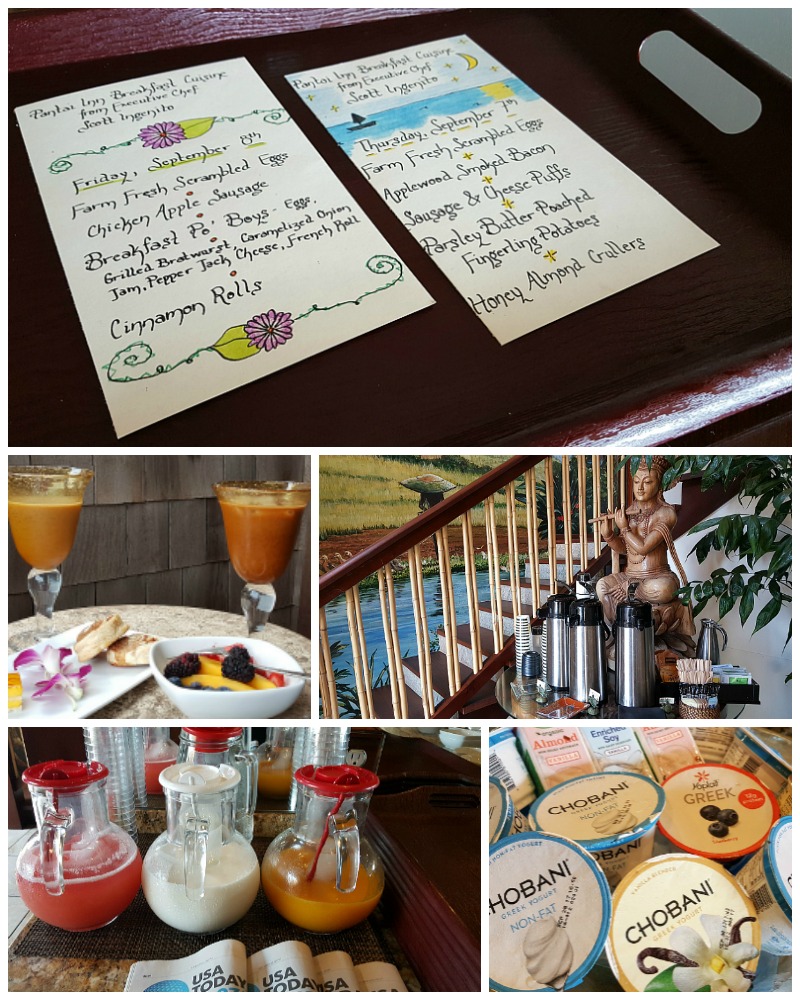 The breakfast room has indoor tables and there are ocean view tables just outside. I chose to take my breakfast tray back to my room to enjoy on my private patio, that also had stunning views of the ocean.
My room had a full kitchen and was well stocked with sodas, coffee and snacks that were available without an extra charge. I brought some groceries with me, so I was well fed the entire trip.
At Pantai Inn, they really go above and beyond to help their guests have a satisfying and relaxing stay!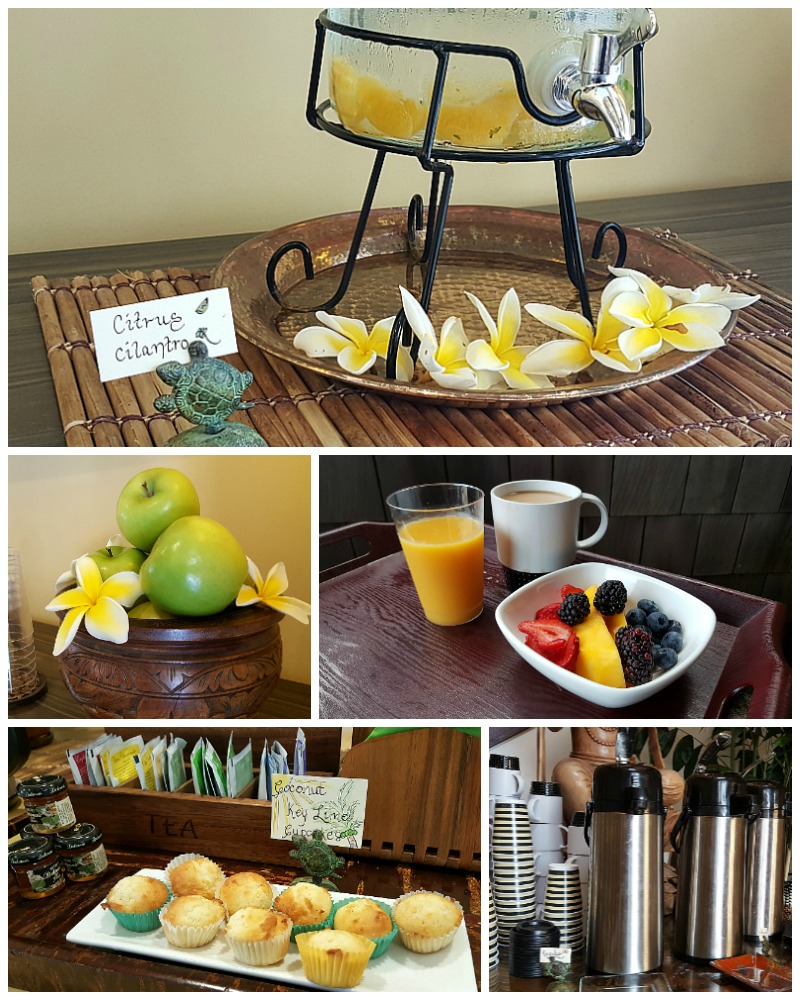 Pantai Inn
1003 Coast Blvd
La Jolla, CA 92037