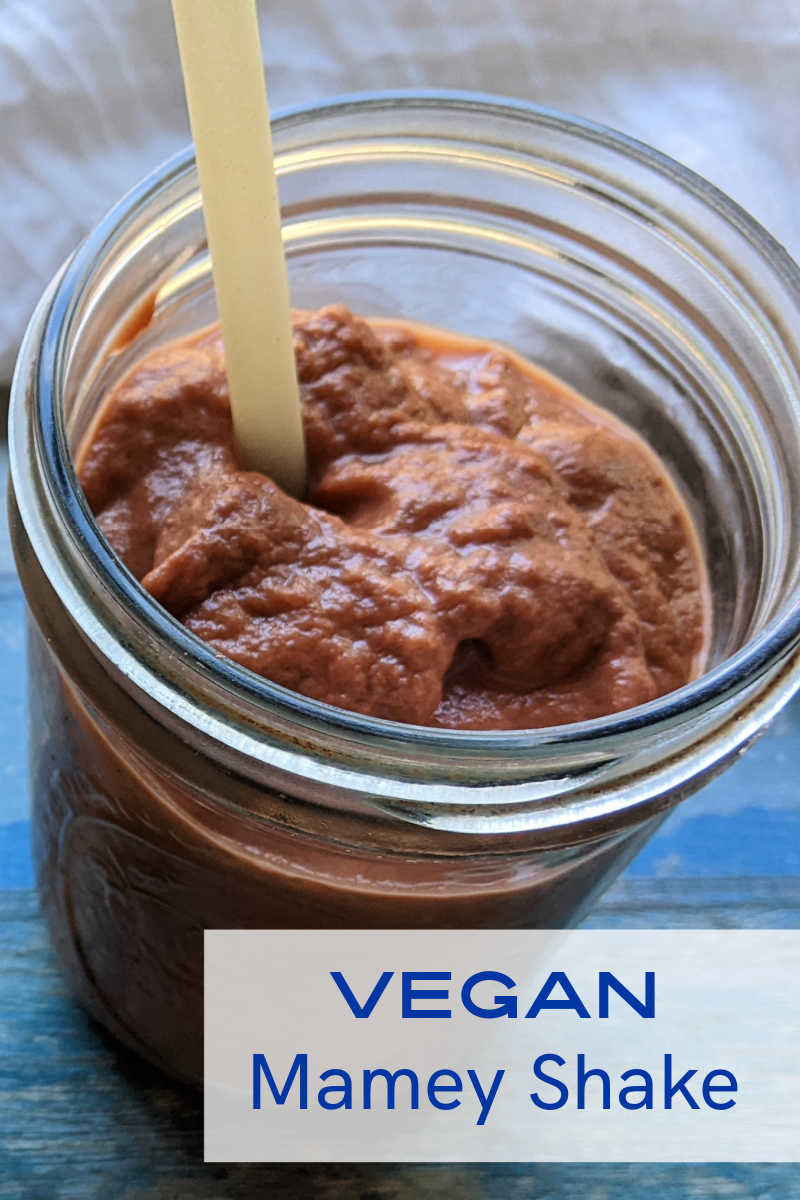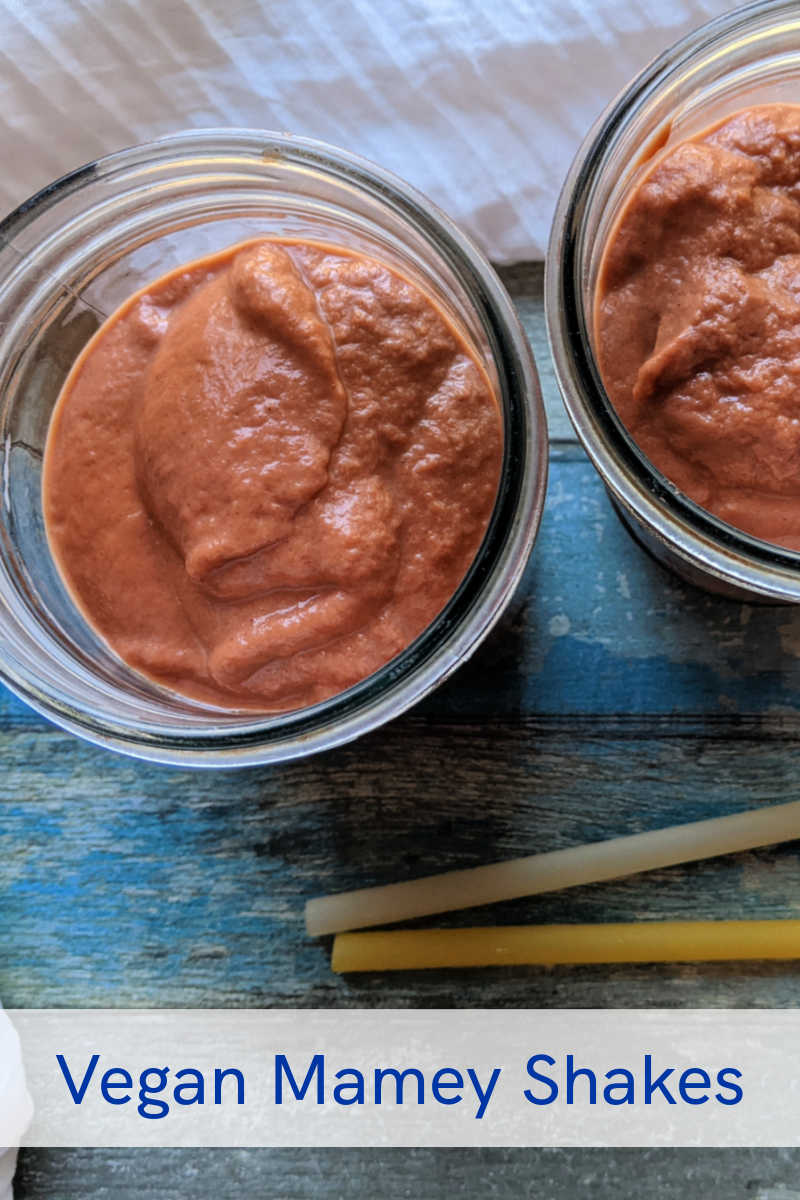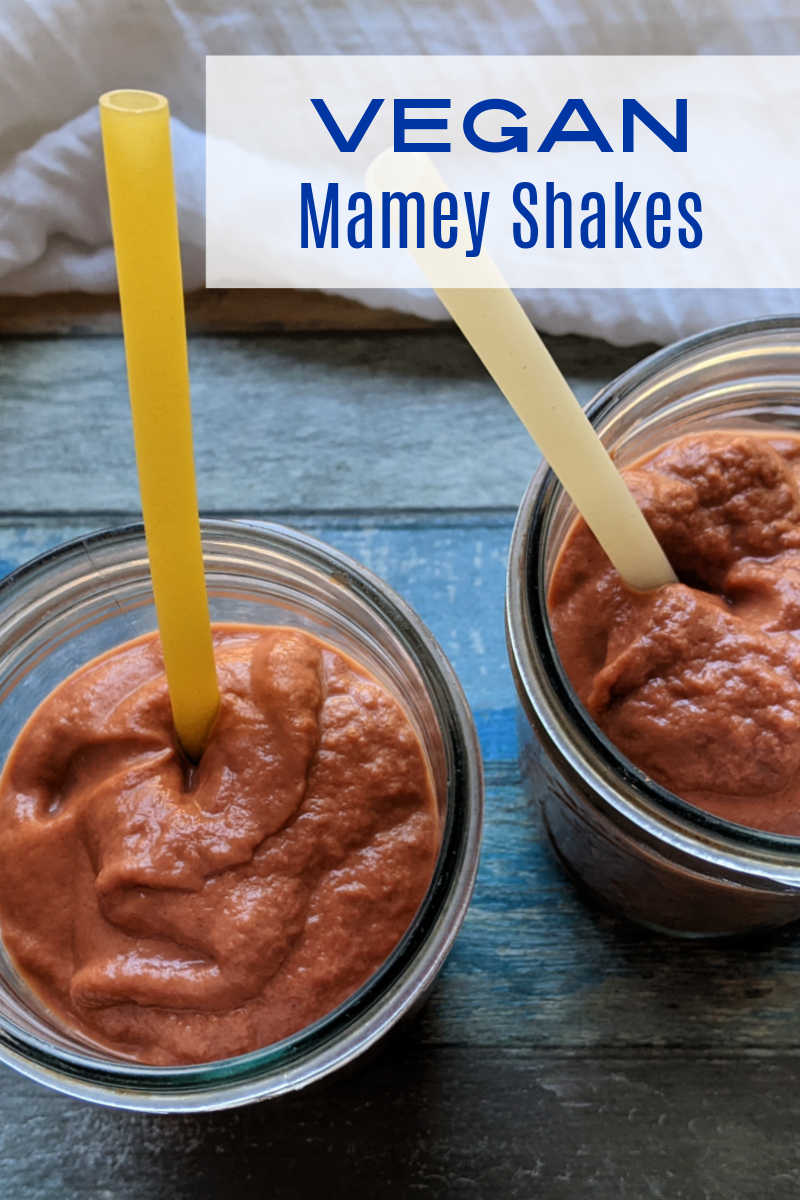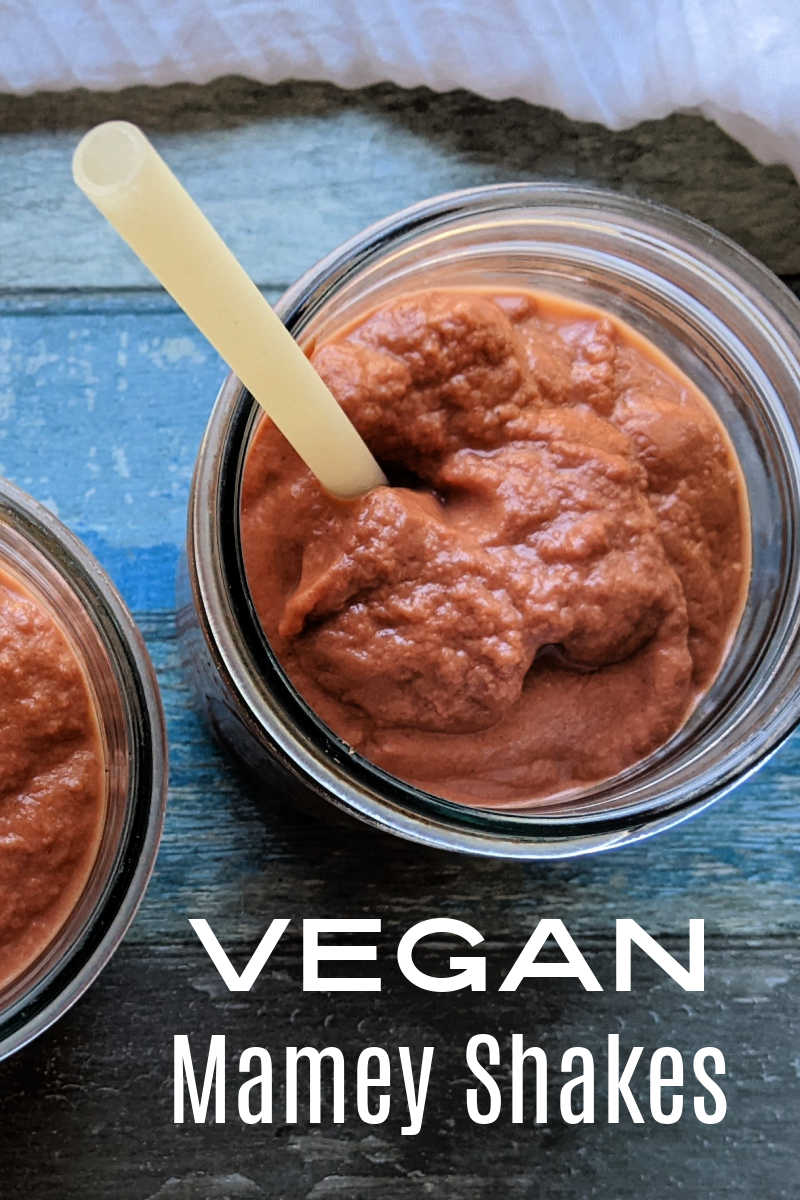 Mamey Milk (alternative) Shake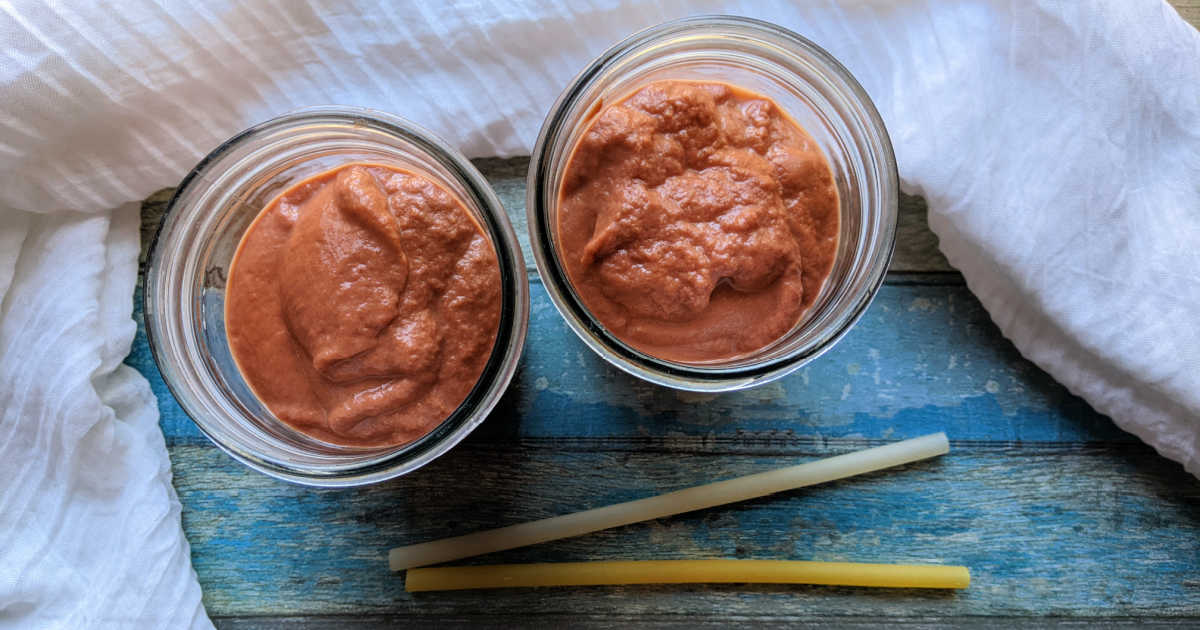 This vegan mamey shake is decadent and delicious, even though it is made without dairy and without added sugar.
The beverage is a bit sweet from the fruit, but doesn't need sugar or another sweetener to taste good.
There is a bit of cinnamon and nutmeg blended in to round out the flavor.
It is satisfying and refreshing without being too sweet.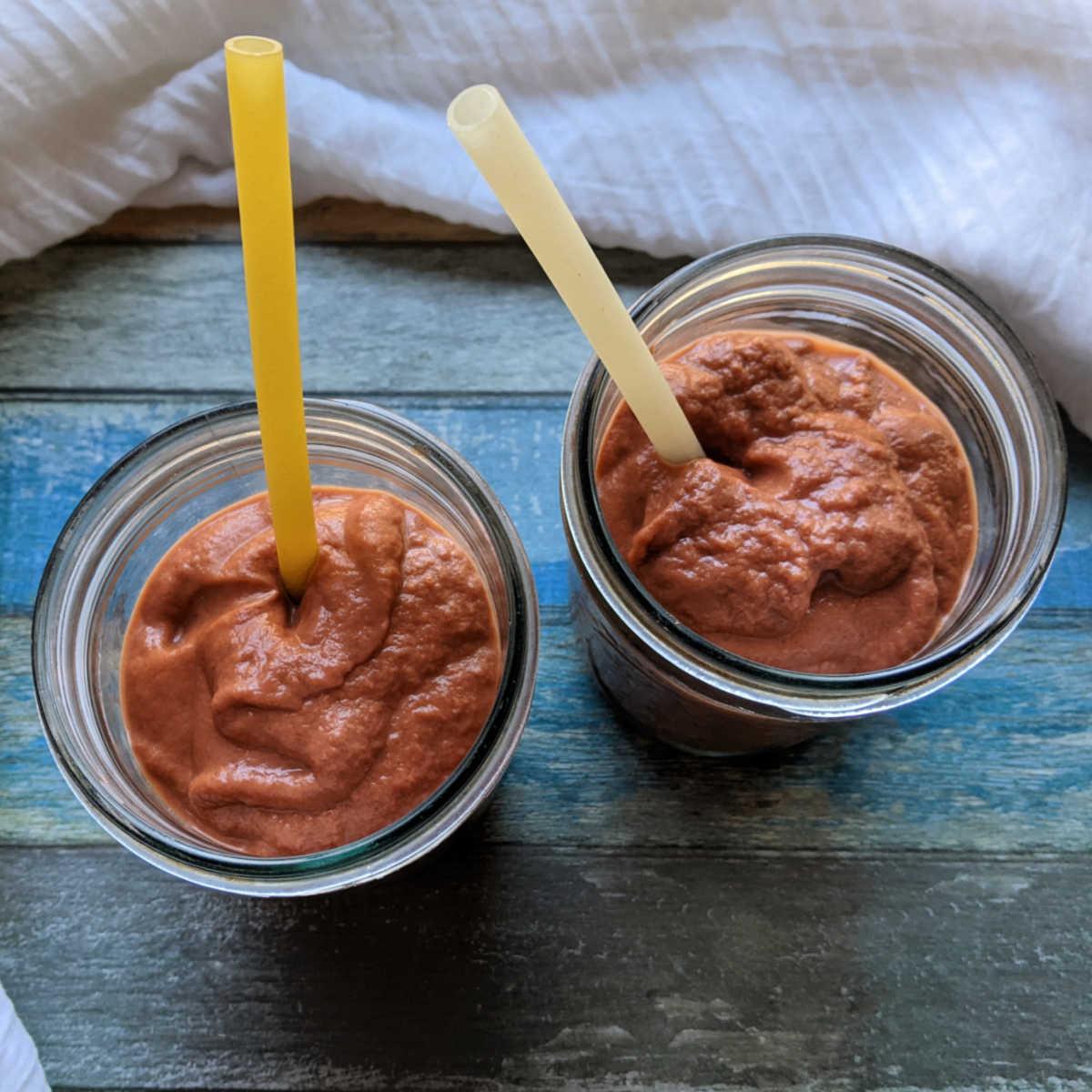 What is Mamey?
Mamey is a delicious fruit in the sapote family.
It is native to Mexico and Central America, but is also found in Cuba and elsewhere in the Caribbean.
I have a small tree growing here in Southern California that I hope will produce fruit in a few years.
The mamey that I used in this recipe was purchased at a local Mexican grocery store and I've also found them at large chain grocery stores that have a good produce department.
I purchased this one when it was firm and then used it for the shake when it became soft and the outer skin wrinkled.
The fruit is creamy and tastes vaguely like a sweet potato.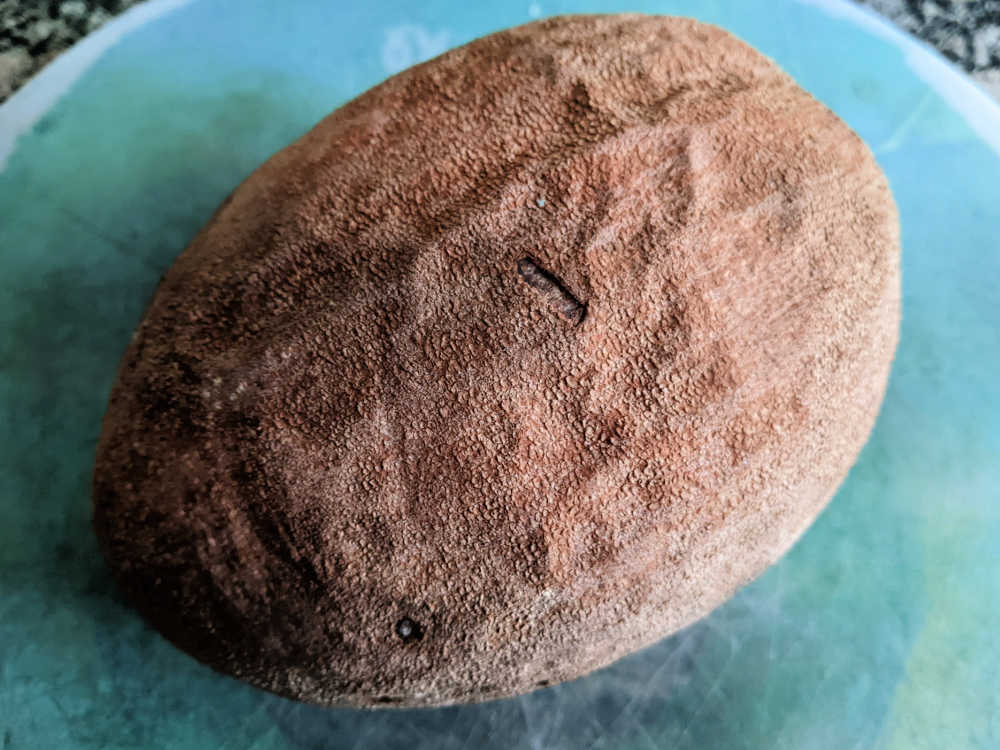 Mamey Shake or Mamey Smoothie?
I call this a mamey shake, but you could also call it a smoothie.
The recipe uses ingredients that I use in smoothies (fruit and plant based milk) and doesn't have added sugar.
Even though it isn't made with dairy or ice cream, it still tastes like a milkshake.
The mamey sapote has a natural creaminess and gives it all the sweetness it needs.
At my house we call this a shake, but I won't be made if you decide to call it a smoothie.
What type of blender should I use?
I always recommend that people invest in a good high-speed blender, so that you can keep it for years and use it often.
This recipe has ice in it, so you want to use a blender that will blend those ingredients into a nice smooth texture.
A blender with less power may work for this recipe, if you blend it longer.
However, a high speed blender will get the job done quickly and efficiently.
If you are just now looking to purchase a blender, I'd recommend investing in a high quality one that you will be able to use efficiently for more recipes.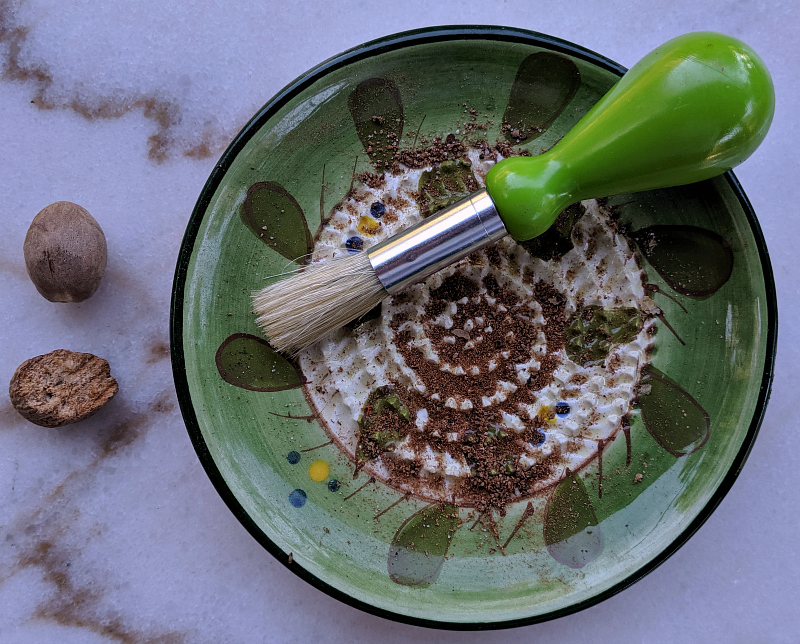 Whole Nutmeg
Nutmeg is one of those spices that loses it's flavor quickly after it is ground.
I prefer buying whole nutmeg for fresh flavor, but tried a variety of graters that didn't thrill me.
Then, my niece gave me a wonderful gift, so now I grind my own nutmeg regularly.
It makes a big flavor difference, when I can add nutmeg immediately after grinding it.
This little plate has spiky ridges on the bottom, so I just rub the whole nutmeg on it to grate. Then I can use the brush to 'dust' it into my recipe.
Clean up is a breeze and it really doesn't add to the prep time at all.
They say the grater can also be used for garlic, but I have only used mine for nutmeg and cinnamon sticks.
Generally, I am not a straw user.
However, I do like using a straw when I'm drinking a milkshake.
I have glass and metal straws that work well, but it can be hard to keep them clean even with a cleaning brush.
Milkshakes and smoothies are thick and often stick to the inside of the straw, so I prefer something that I can dispose of after use without harming the environment.
EQUO Rice Straws are my favorites, but they also have some other good options.
The rice straws are biodegradable and compostable, which is a better choice than typical plastic straws.
They are also sturdy and wide enough to slurp up a thick shake, unlike a paper straw.
What If There Are Leftovers?
This shake is best enjoyed fresh, right after you have blended it.
If you must, store leftovers in the freezer and then allow to thaw a bit before enjoying.
The better option is to reduce the recipe and just make a smaller batch so there aren't any leftovers.
The recipe as written is the perfect amount for my family and fits well in my blender, but you can make less as needed.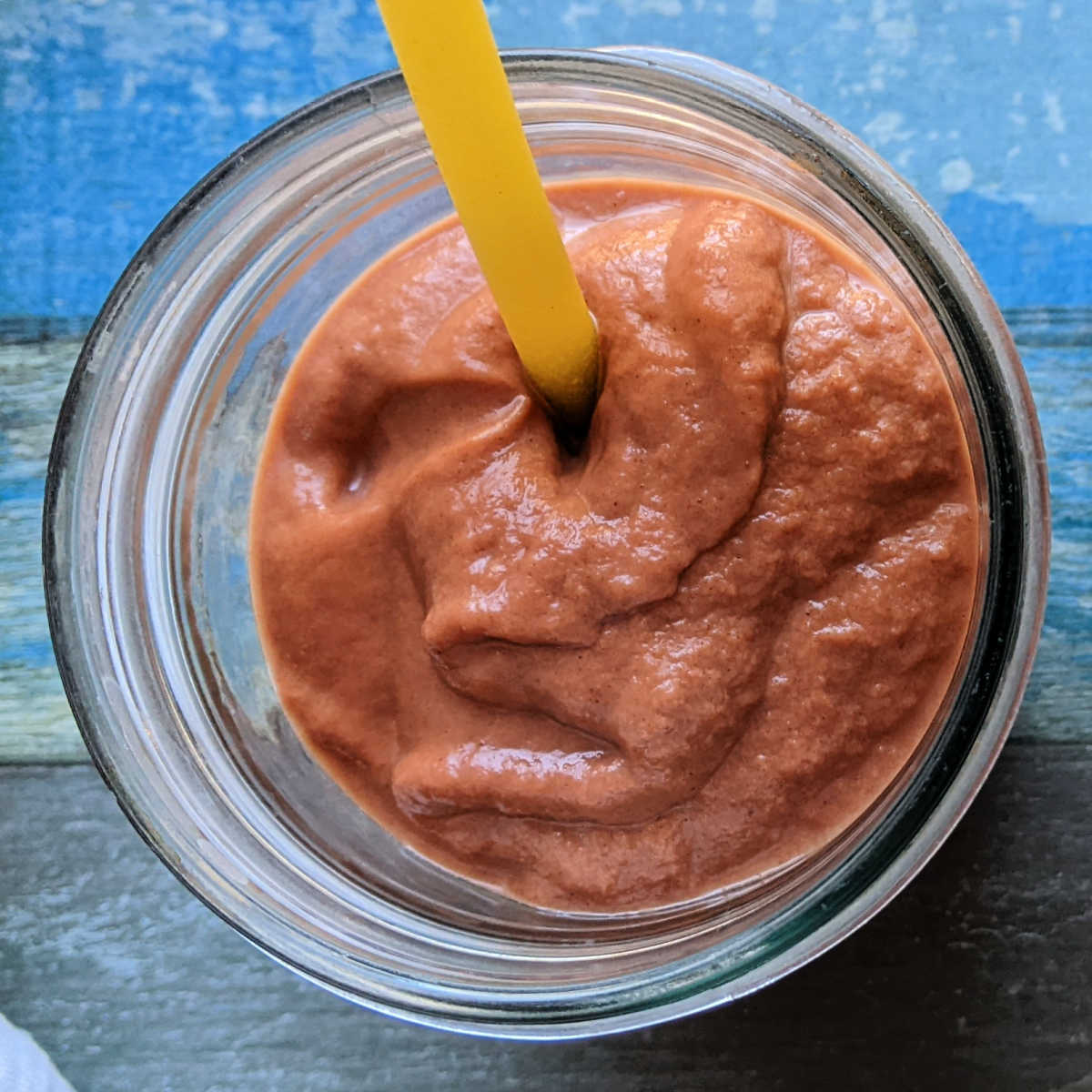 Vegan Mamey Shake Recipe
Prep Time: 10 minutes
Yield: 4 servings
Ingredients
1 medium Mamey (about 1 1/2 pounds)
1 tray Ice Cubes
2 cups Unsweetened Vanilla Hemp Milk (or other plant based milk)
2 t Ground Cinnamon
1/4 t Ground Nutmeg
Supplies
Blender
Spatula
Chef Knife
Nutmeg Grater (if using whole nutmeg)
Eco Friendly Straws (I like EQUO Rice Straws)
Instructions
1) Cut mamey in half. Peel and remove seed.
2) Add mamey, ice cubes and hemp milk to blender and blend until smooth.
3) Sprinkle in cinnamon and nutmeg and blend briefly to combine.
4) Serve and enjoy!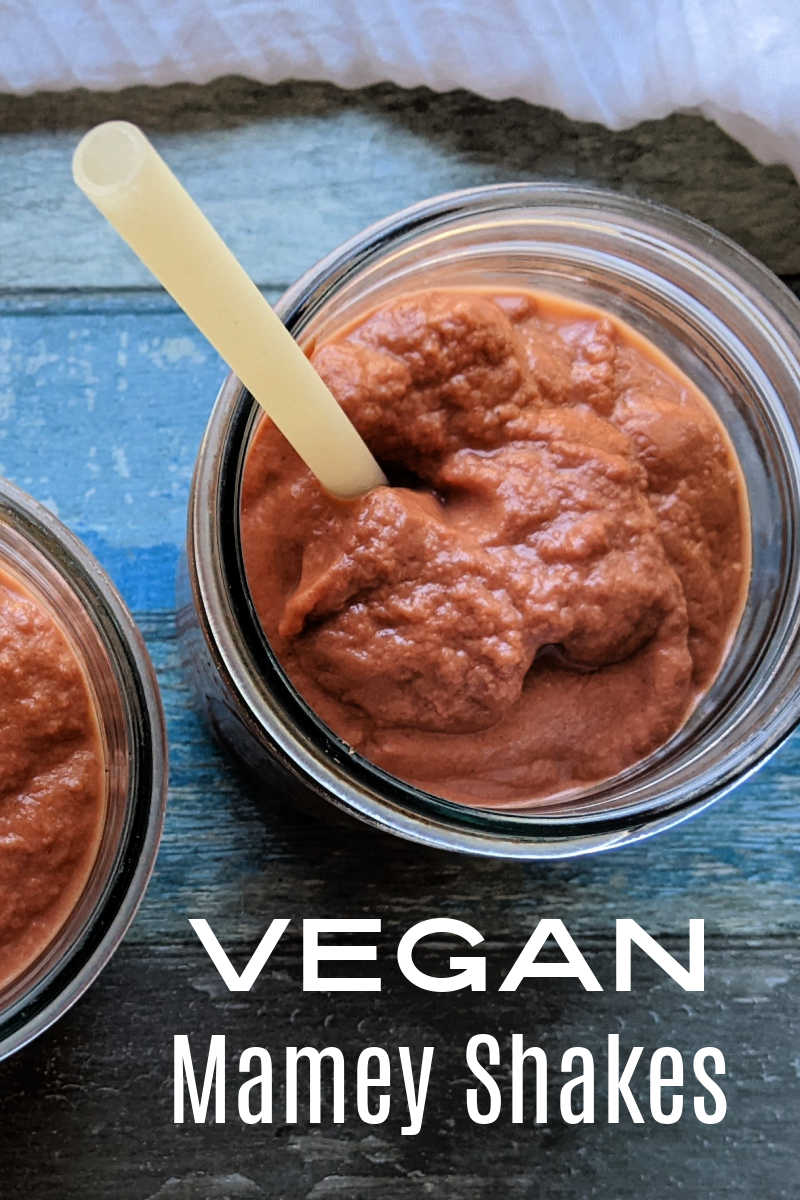 More from Mama Likes To Cook
Check out my vegetarian recipes, so you can get more great ideas for baking, cooking, blending and juicing.
Milkshake Recipes
Smoothie Recipes
Shop Now
For a beautiful assortment of kitchen necessities and food gifts for the whole family, check out the deals at these online stores.
Are you ready to have some delicious fun in the kitchen?