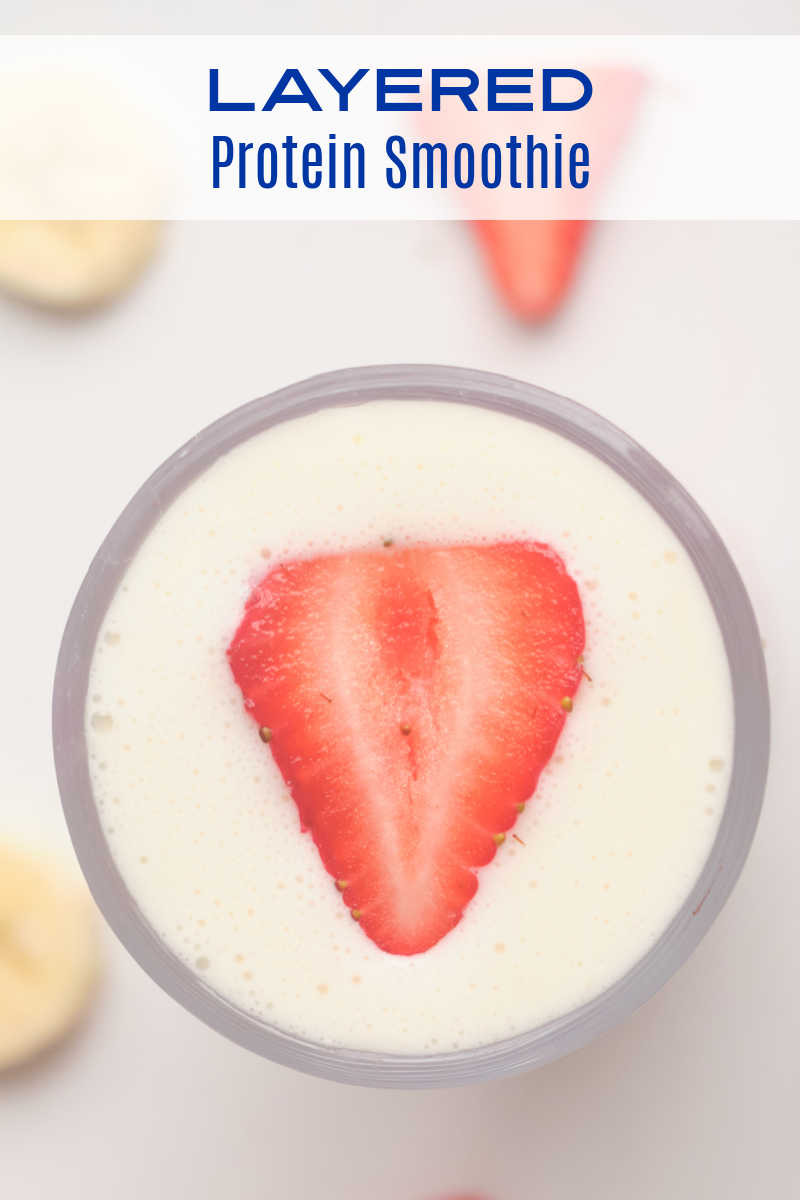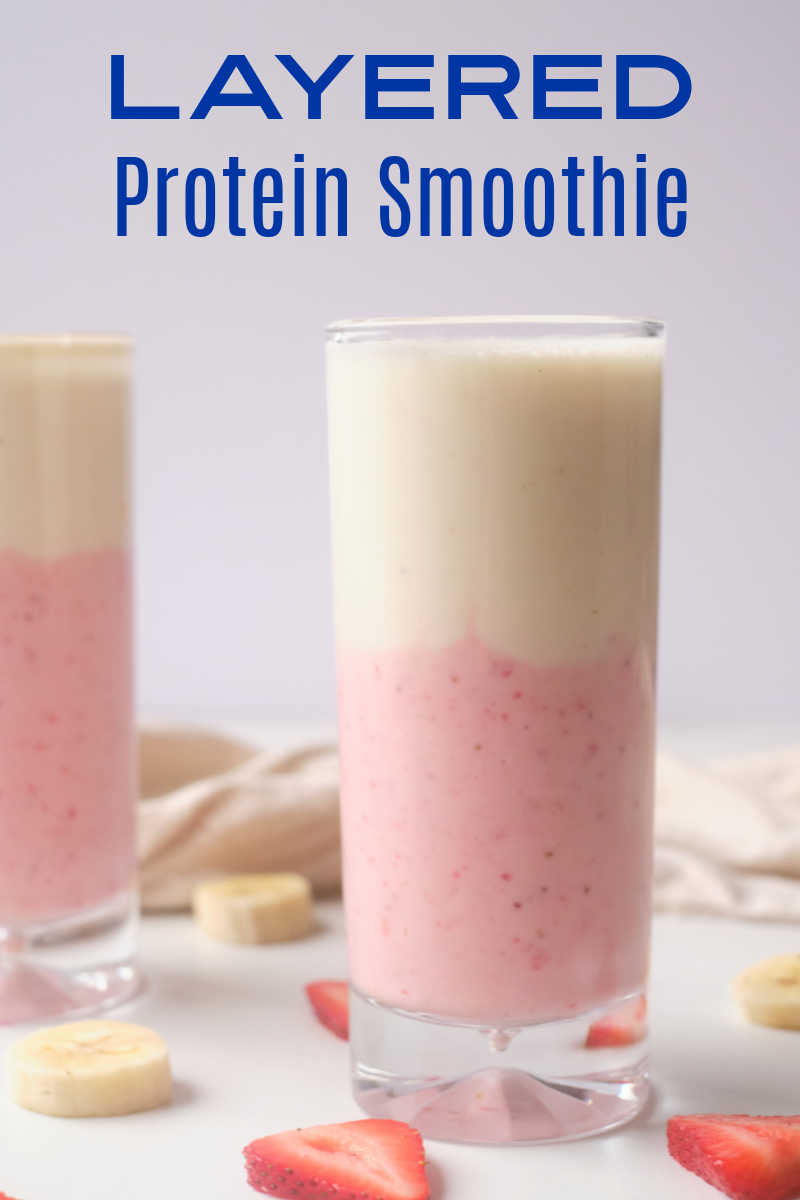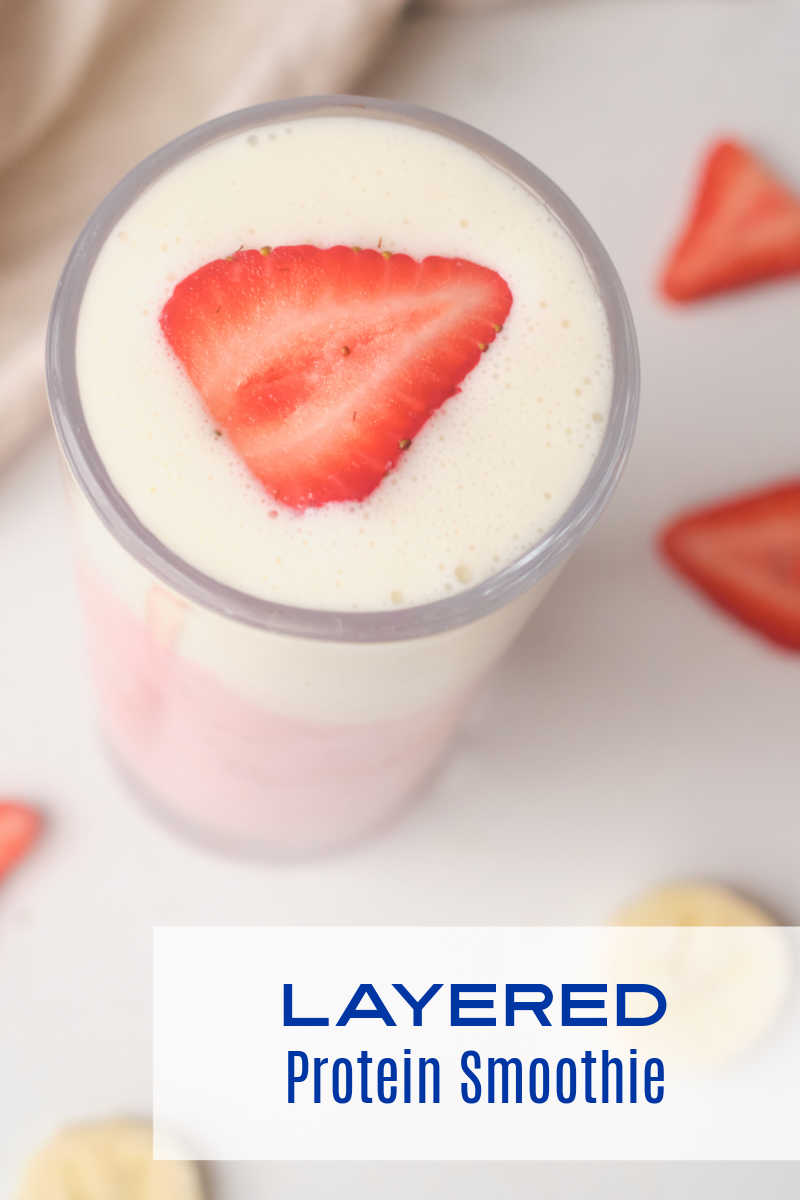 Layered Fruit Smoothie with Protein Added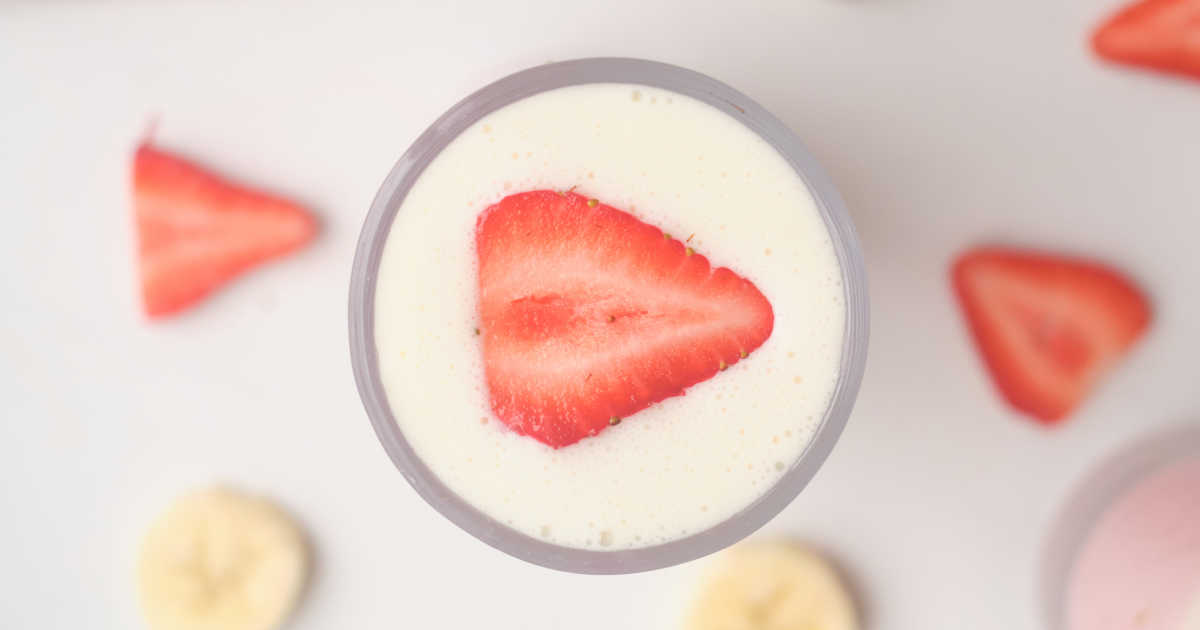 This layered protein smoothie is delicious and fun with layers of strawberry and banana, so it's great for a meal or a snack.
Both layers of the smoothie have protein powder mixed in.
There is protein in the yogurt, too.
The bottom layer is strawberry with flaxseed and the top layer is banana.
Bananas and strawberries are two classic flavors that go together well, so each sip is delicious.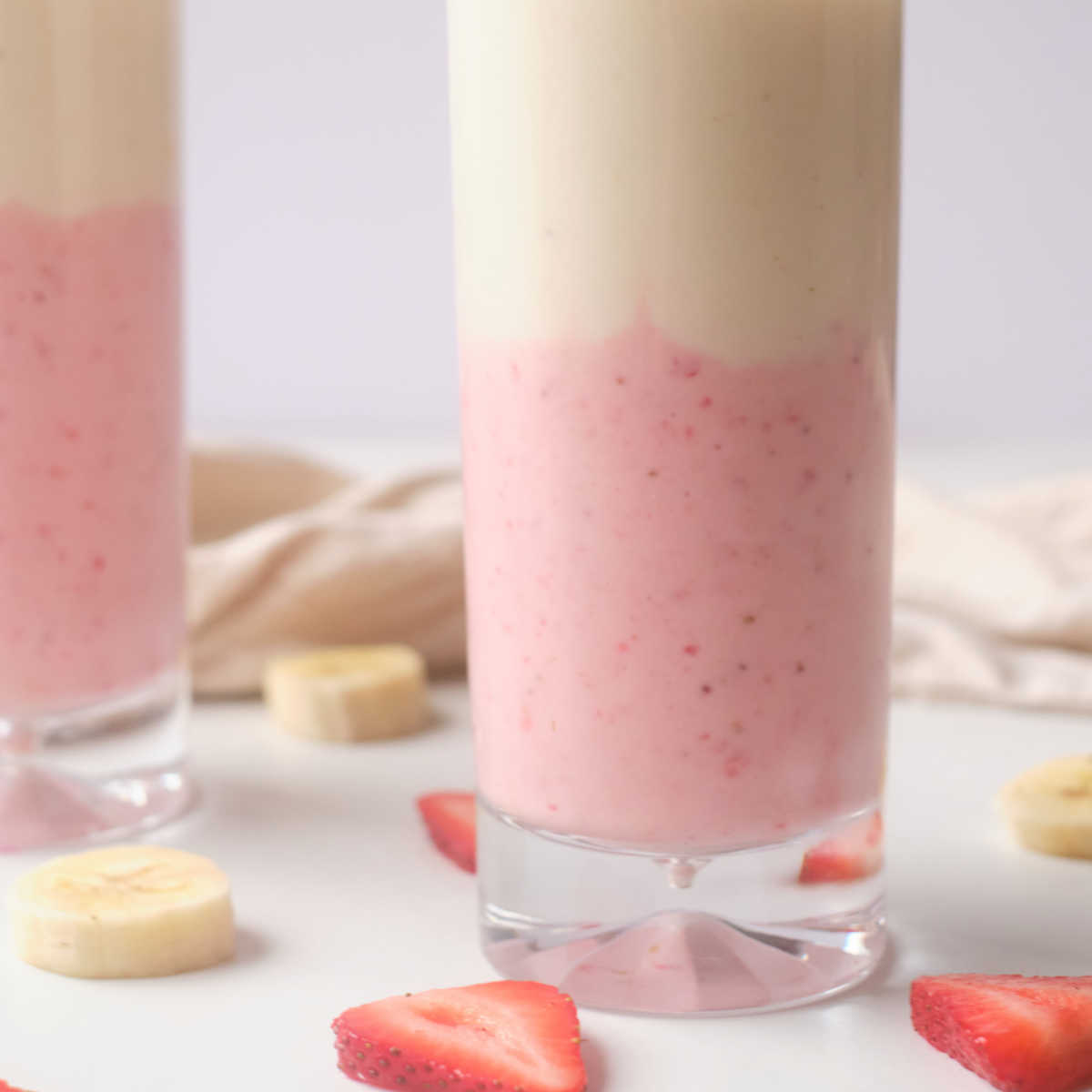 What Type of Protein Powder Is Good in A Smoothie?
These days we have a whole lot of great choices, when it comes to protein powder.
As far as flavors go, I'd recommend either a vanilla protein powder or an unflavored one for this recipe.
Then you will want to choose one that has nutrition FAQs that will meet your dietary needs.
I typically choose an organic vegan protein powder with 20-25 g protein per serving, while the guys in the house prefer a powder with significantly more protein than that.
Some favorite brands are Orgain, Vega and Garden of Life.
Do I HAVE to Make This Smoothie in Layers?
Layers are fun and they make it possible to enjoy the two fruit flavors individually.
However, if you want to save a little bit of time, you can blend all of the ingredients together.
It will still be delicious and have the same nutrition, but the strawberry and banana flavors will be completely combined.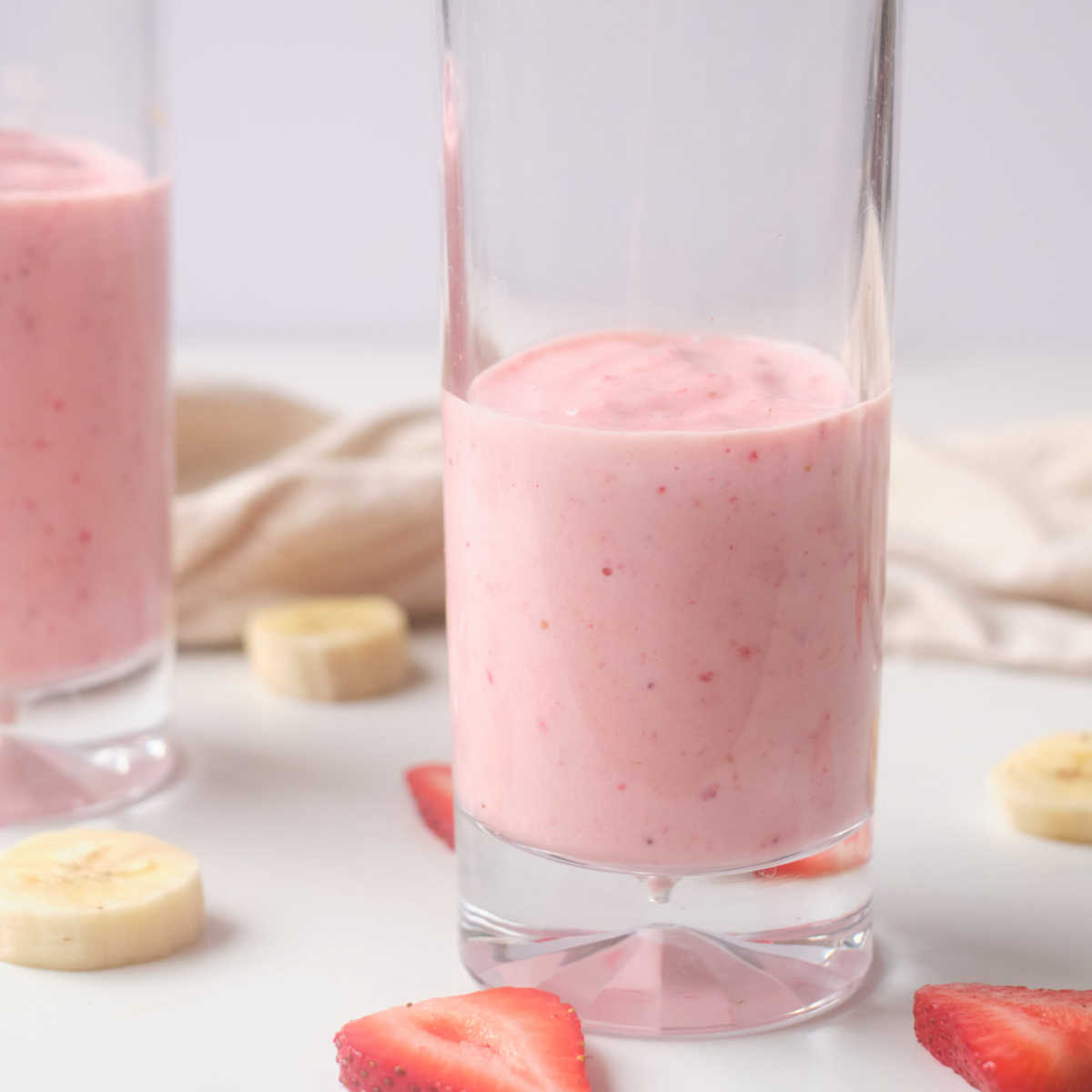 Can I Make This Layered Protein Smoothie Vegan?
Yes.
My smoothie has dairy in it, buy you can make yours vegan with a few easy substitutions.
Use plant based yogurt and a plant based milk alternative, is you want to make the smoothies vegan.
Then make sure you use a vegan protein powder instead of one with dairy, collagen or other animal products mixed in.
Is The Protein Smoothie Gluten-free?
Maybe.
All of the ingredients in the smoothie recipe can be naturally gluten free, but you'll want to be careful with the pre-packaged ingredients.
Make sure to check to labels for hidden gluten or potential cross contamination.
This smoothie can be a great meal or snack for people who avoid gluten.
What type of blender should I use?
I always recommend that people invest in a good high-speed blender, so that you can keep it for years and use it often.
This recipe has frozen fruit in it, so you want to use a blender that will blend those ingredients into a nice smooth texture.
A blender with less power may work for this smoothie, but it will take a little bit more time to get it smooth.
If you are just now looking to purchase a blender, I'd recommend investing in a better one that you will be able to use efficiently for more recipes.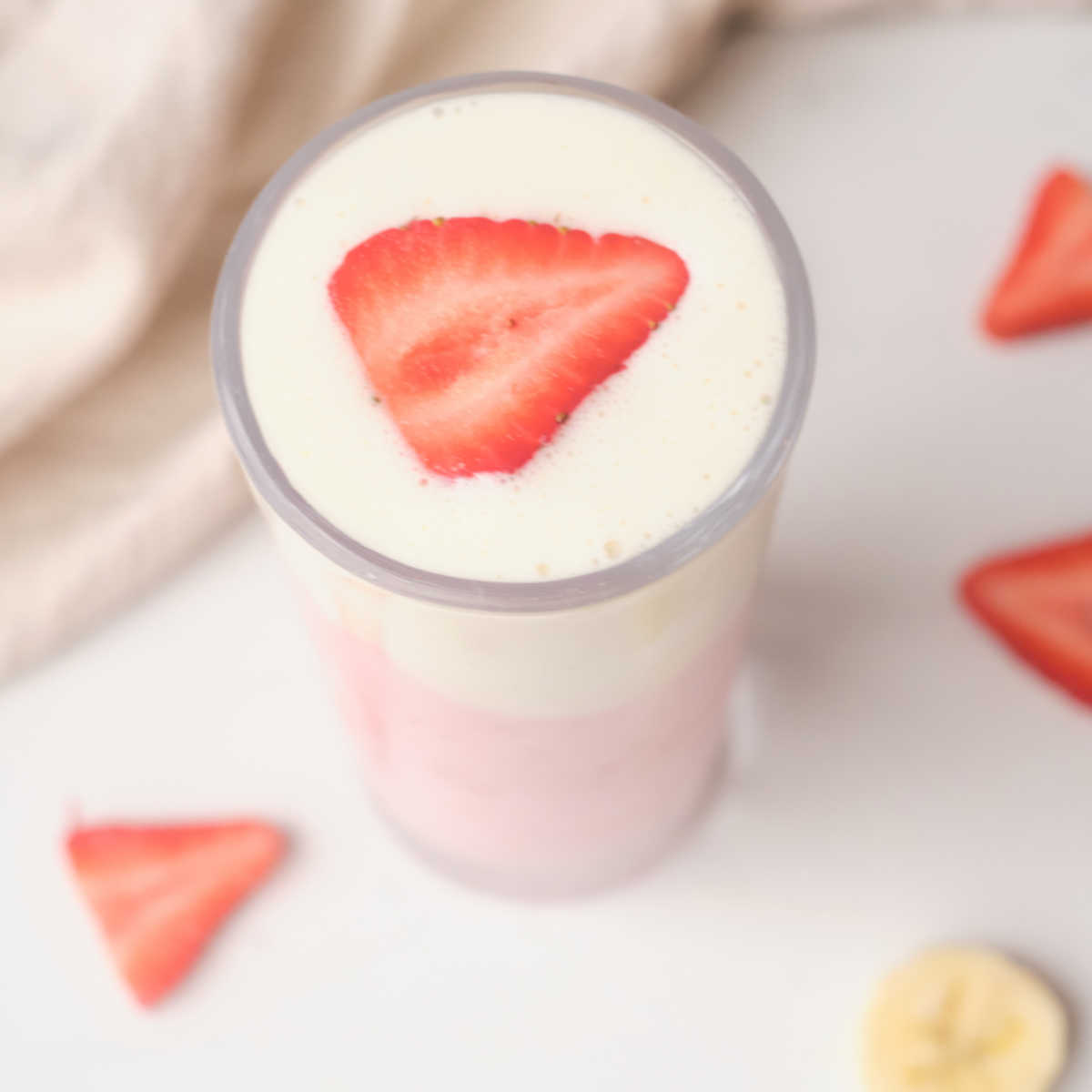 Strawberry Banana Layered Protein Smoothie Recipe
Prep time: 5 minutes
Total time: 10 minutes
Yield: 2 Servings
Ingredients
Strawberry Layer
1 cup Milk
½ cup Vanilla Yogurt
1 t Vanilla Extract
1 cup Frozen Strawberries
½ t Flax Seed
1 scoop Protein Powder
Banana Layer
1 cup Milk
1 cup Frozen Bananas
½ cup Vanilla Yogurt
1 t Vanilla Extract
1 scoop Protein Powder
Garnish
Strawberry Slices
Supplies
Blender
Measuring Cup
Measuring Spoon
2 Glasses or Mason Jars
Instructions
1) Add all strawberry layer ingredients to your blender and blend. Pour half into one glass and half into the other.
2) Add all banana layer ingredients to your blender and blend. Pour half into one glass and half into the other.
3) Garnish with a strawberry slice.
4) Serve immediately.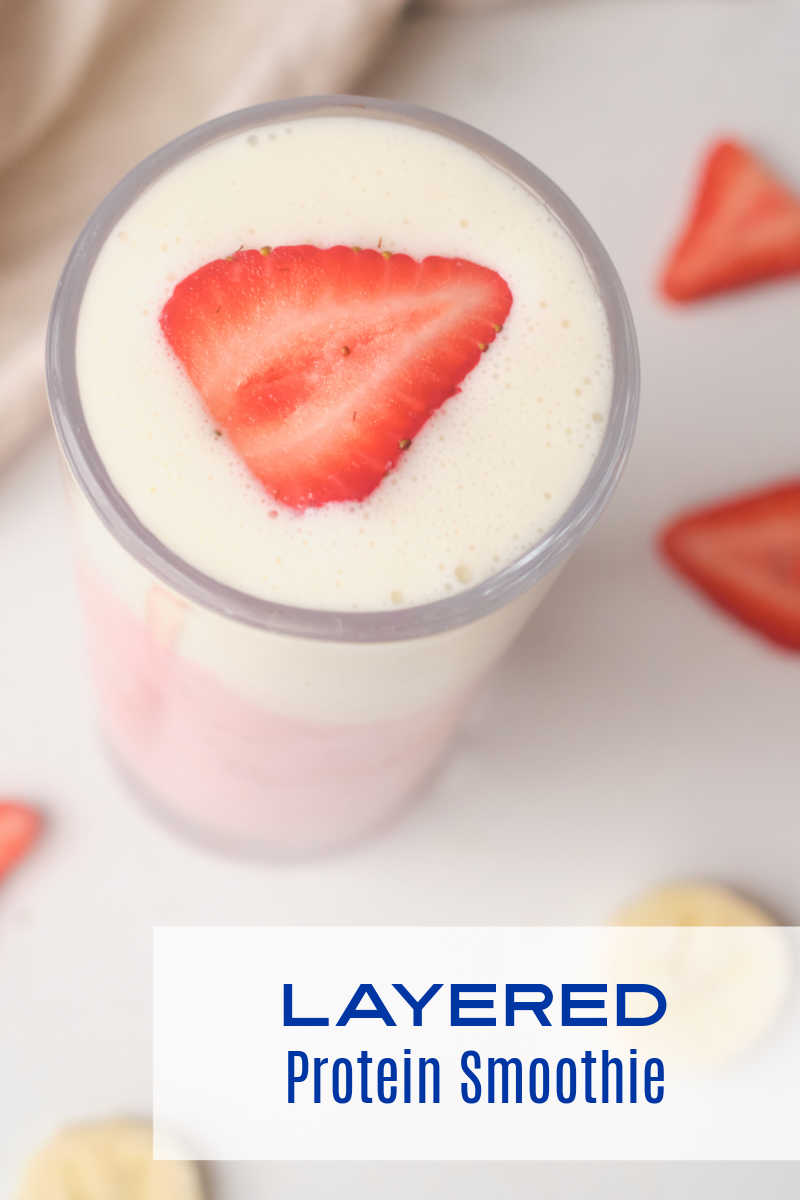 More from Mama Likes To Cook
Check out the rest of my vegetarian recipes, so you can get more great ideas for baking, cooking, blending and juicing.
Fall & Winter Smoothie Recipes
Strawberry Recipes
Banana Recipes
Shopping Tips
For a beautiful assortment of kitchen necessities and food gifts for the whole family, check out the current deals at these online stores.
Are you ready to have some delicious fun in the kitchen?