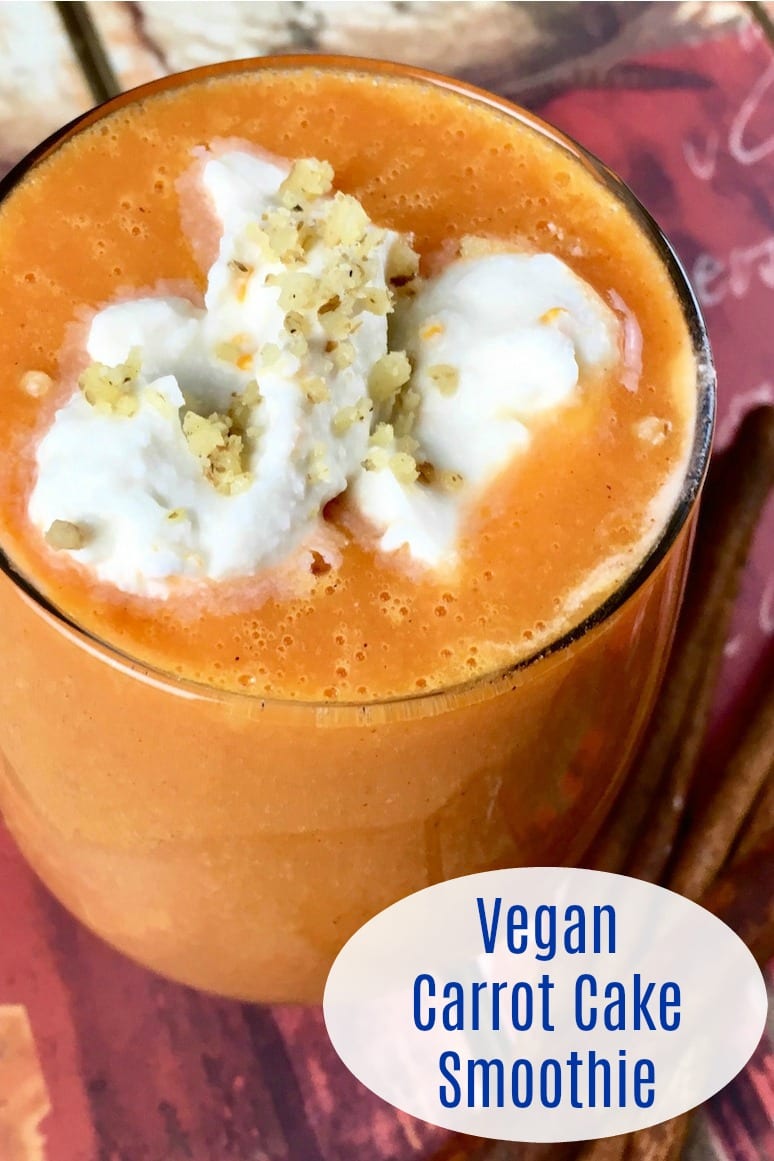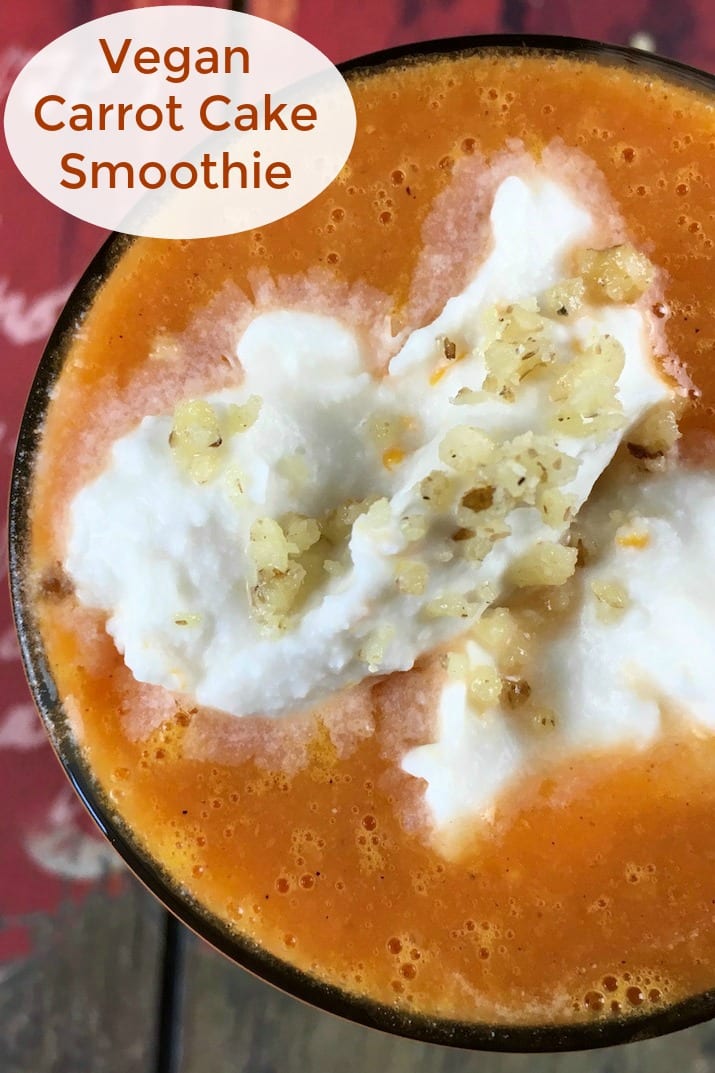 Easy Vegan Carrot Smoothie Recipe
Tastes like Dessert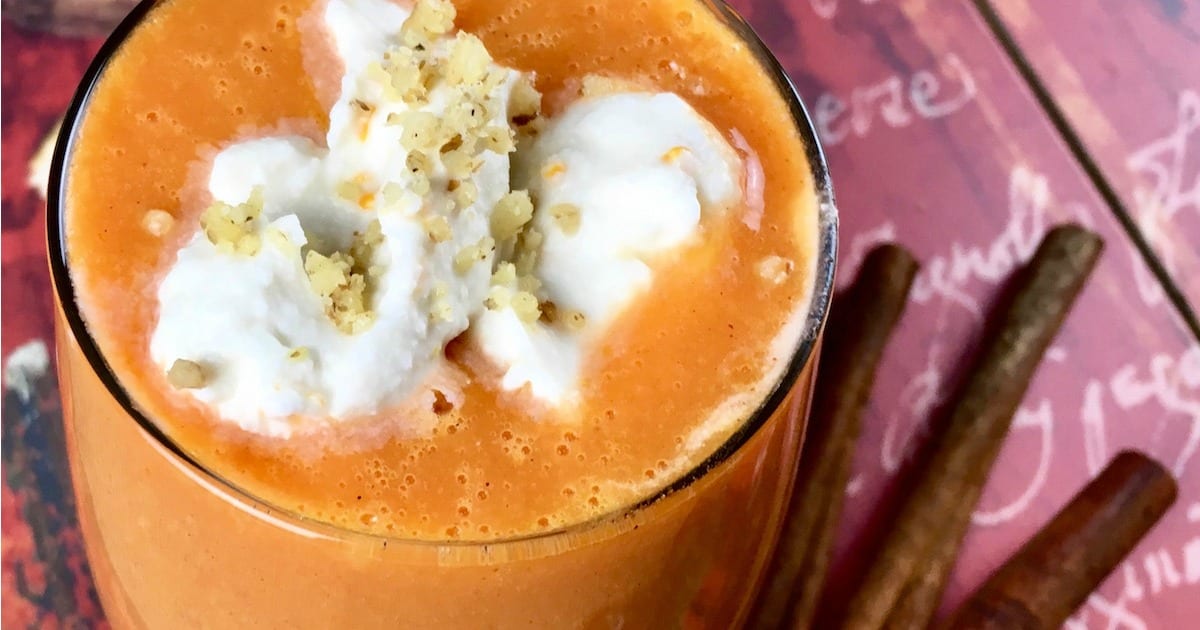 When you want a breakfast drink that tastes like dessert, have a glass of this vegan carrot cake smoothie.
The dessert-like smoothie is topped with non-dairy whipped cream, cinnamon and chopped walnuts and it is delicious.
The taste is satisfying and lightly sweet, since it has natural sweetness from the carrots, orange, coconut and banana.
However, there isn't any added sugar, so the carrot smoothie is fine to drink for breakfast or dessert.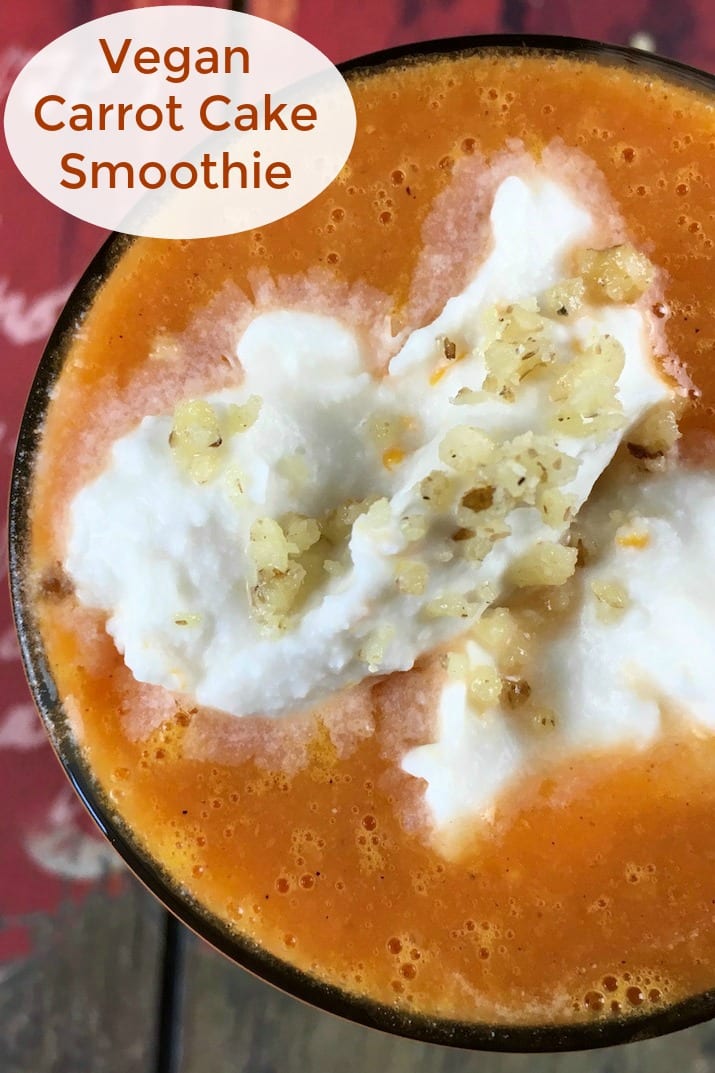 My family loves smoothies, so I make them often.
I like that this one has the veggie nutrition from the carrots and that it tastes like a treat.
There is no 'dairy bloat' to be concerned about, since it is vegan.
If you like carrot cake, this is a wonderful way to enjoy those same flavors as a smoothie!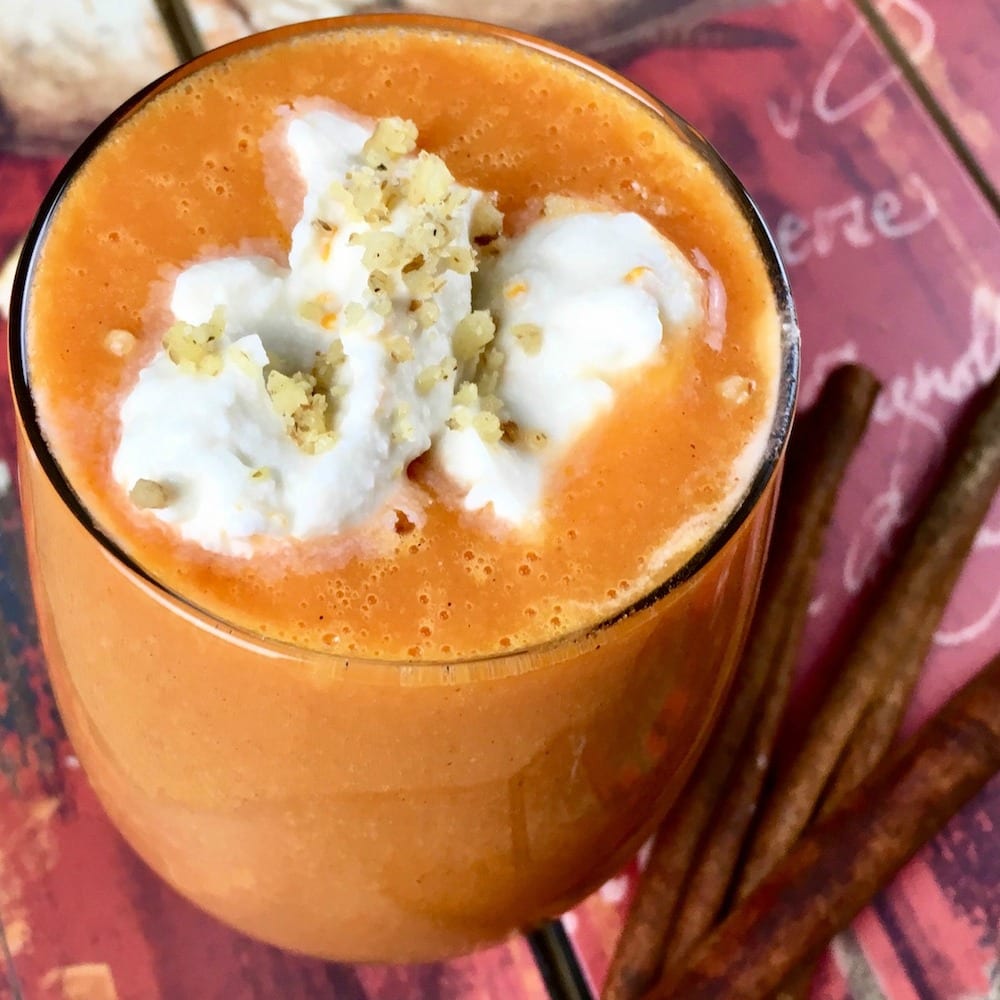 Vegan Carrot Cake Smoothie Recipe
Serves 2
Ingredients
1 cup Coconut Milk, chilled
Large Frozen Banana
Large Orange, peeled
4 Large Carrots, chopped
1 t Cinnamon
1/2 t Nutmeg
5 medium Ice Cubes
Garnish
Non-dairy Whipped Cream
Ground Cinnamon
Chopped Walnuts
Supplies
High Speed Blender
Optional: Ceramic grater plate, if using whole nutmeg and cinnamon sticks.
Instructions
1) Break or cut frozen banana into chunks. Add banana chunks and coconut milk to a high speed blender and blend about 30 seconds until smooth.
2) Add orange, carrots, cinnamon, nutmeg and ice cubes to the blender. Blend for 1 to 2 minutes until creamy.
3) Pour into glasses and garnish with non-dairy whipped cream, cinnamon and walnuts.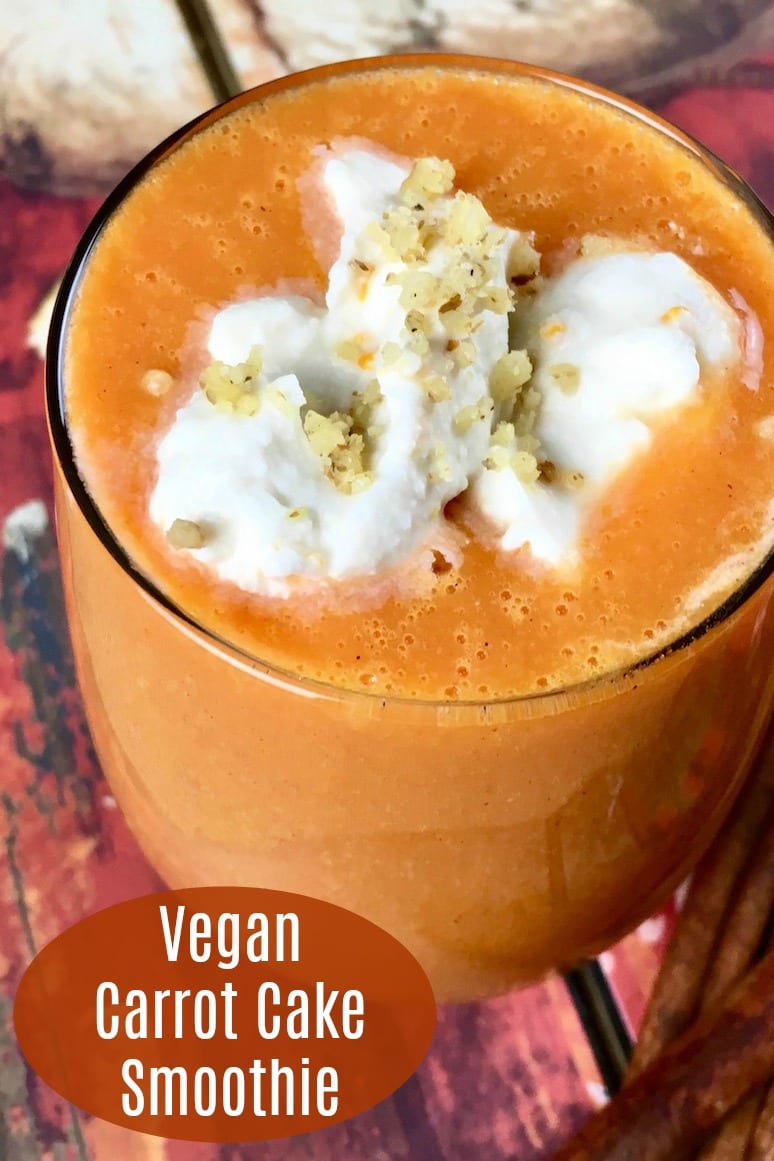 More from Mama Likes To Cook
Check out my vegetarian recipes, so you can get more great ideas for baking, cooking, blending and juicing.
Smoothie Recipes
Smoothie Bowl Recipes
Make Ahead Smoothie Pack Recipes
Carrot Recipes
Coconut Milk Recipes
Shop Now
For a beautiful assortment of kitchen necessities and food gifts for the whole family, check out the current deals at these online stores.
Are you ready to have some delicious fun in the kitchen?