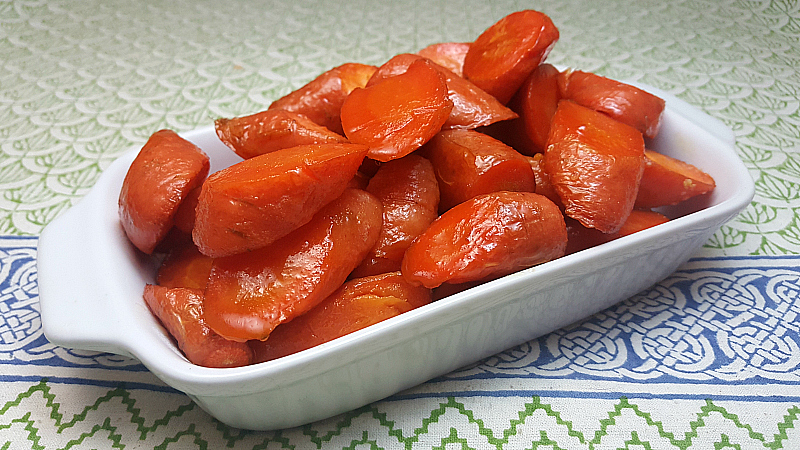 Maple and carrots were made for each other! The natural sweetness of these two flavors work together well, especially when roasted.
Maple roasted carrots are really easy to make. It only takes a couple minutes of prep time to cut the carrots and get them in the oven. Then while they are roasting, you can work on the rest of the meal.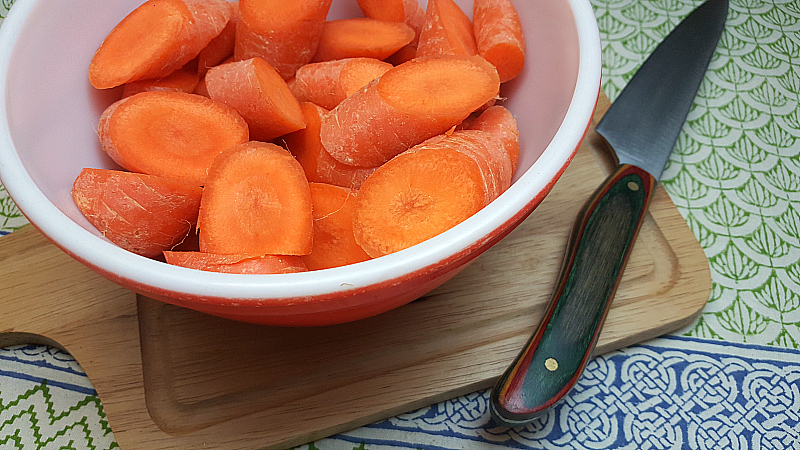 Maple Roasted Carrots
Pre-heat oven to 350°
Ingredients:
1 lb. Carrots
2 T Olive Oil
2 T Maple Syrup
Salt to taste
Instructions:
Cut carrots into chunks.
In a mixing bowl, toss carrot pieces with olive oil and salt.
Place carrots in a 9″ x 13″ baking pan lined with parchment paper.
Roast for 20 minutes.
Remove pan from oven. Drizzle carrots with maple syrup and stir.
Roast another 20 minutes.