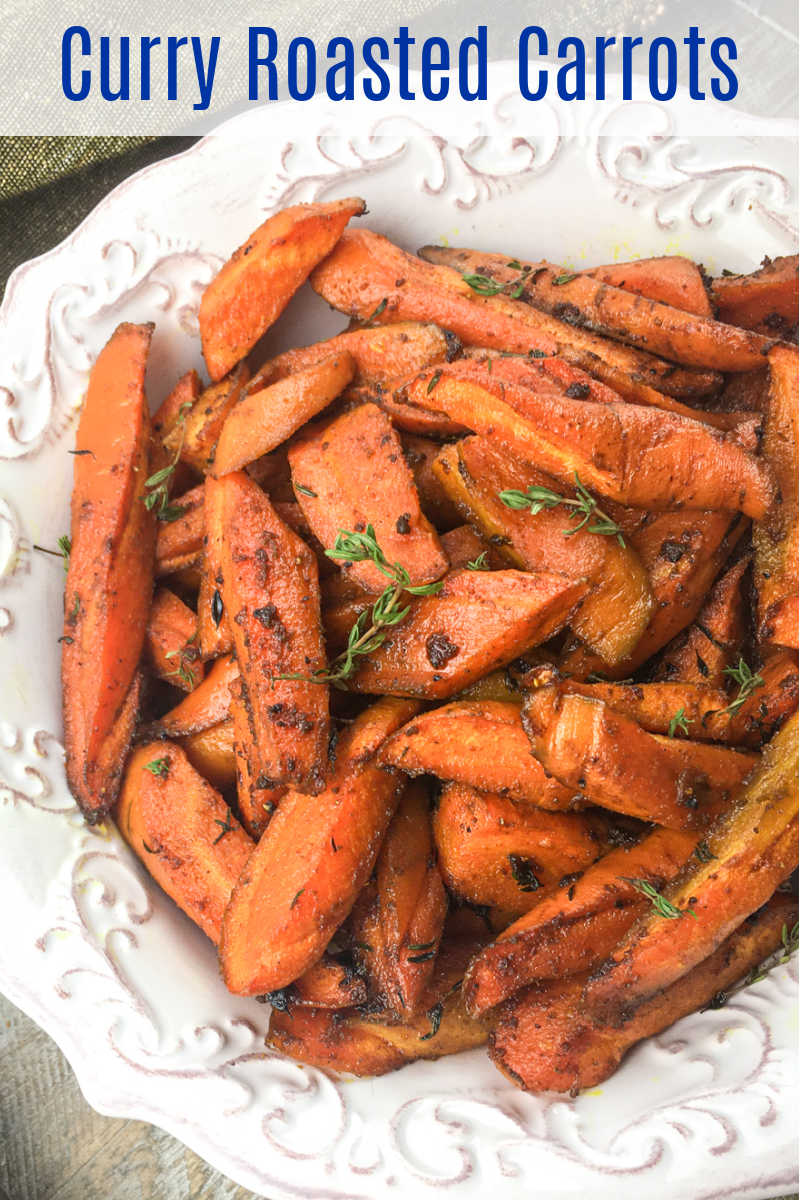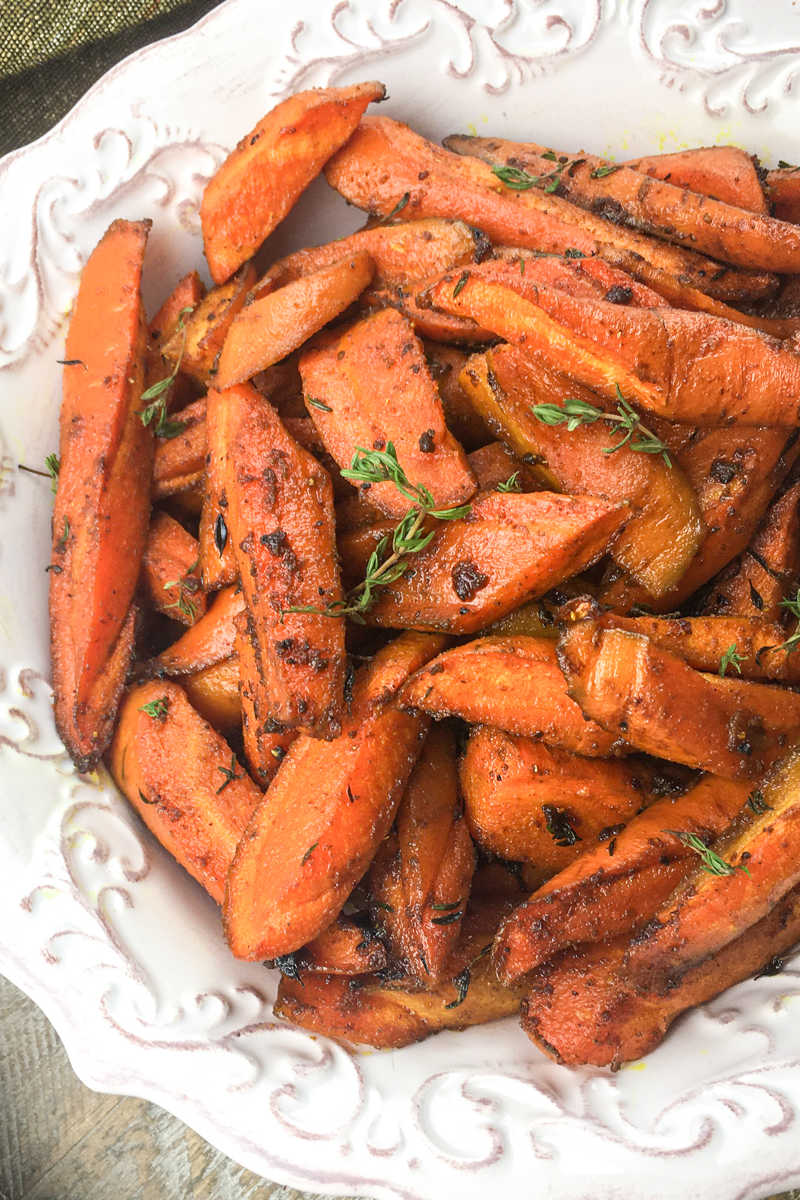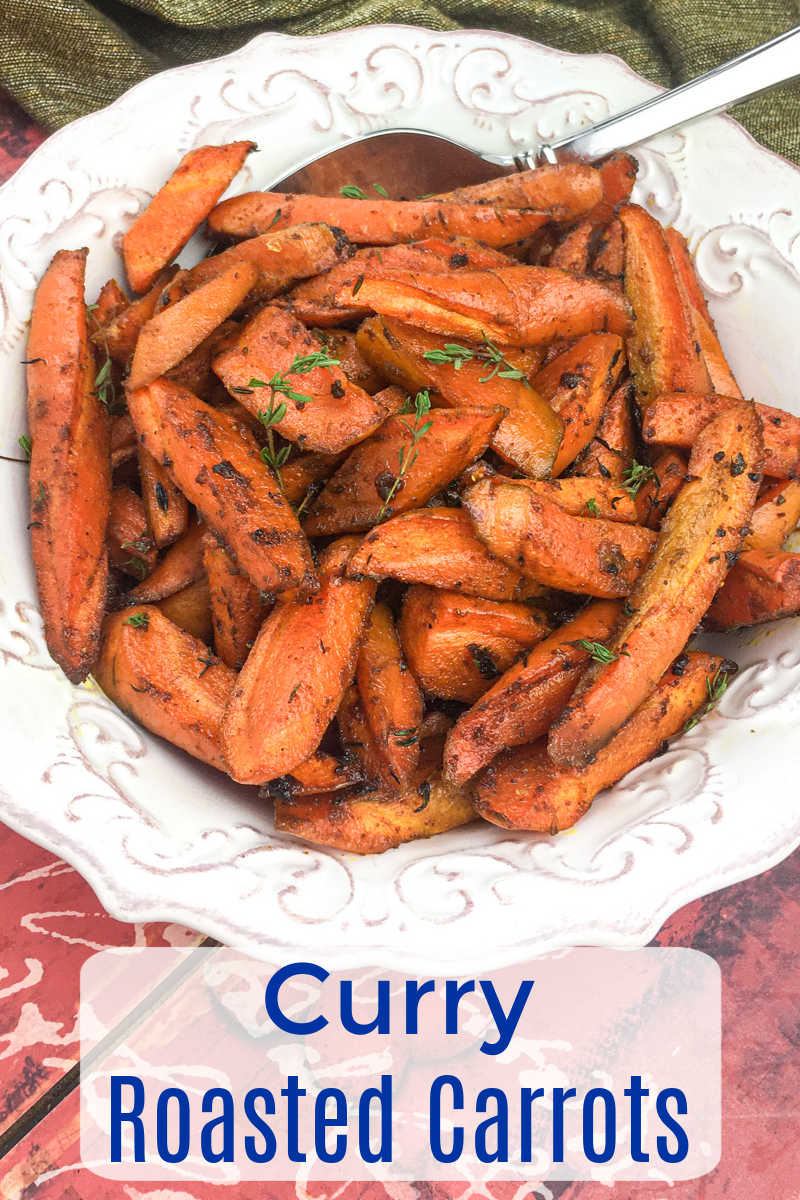 Curried Roasted Carrots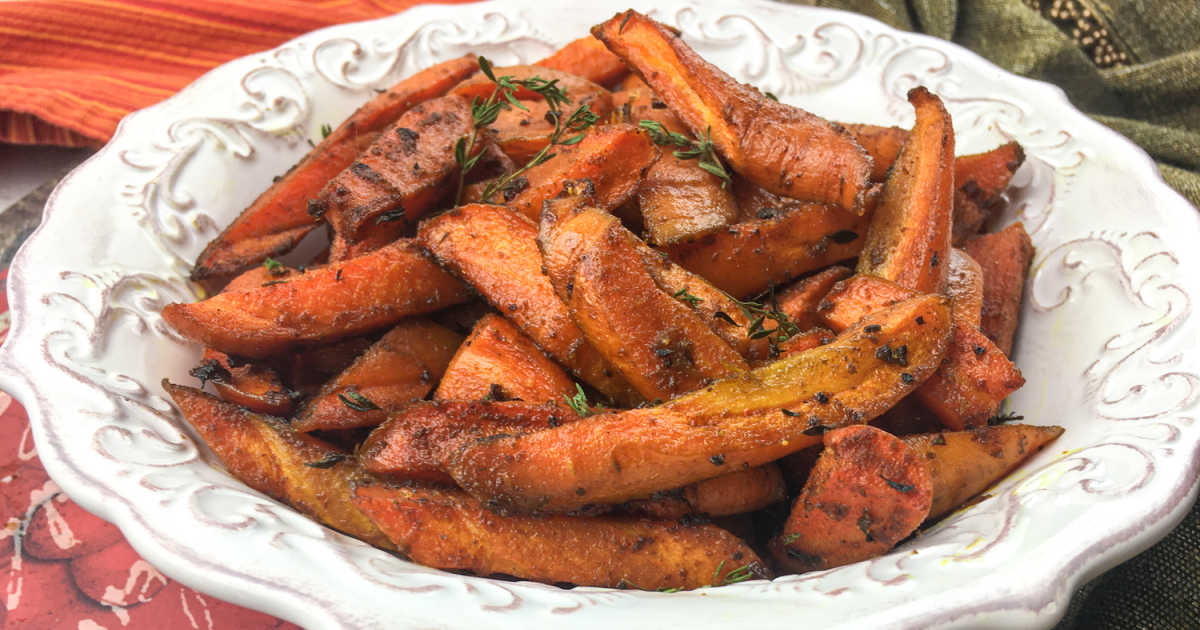 Enjoy roasted carrots with curry spice, when you want a nutritious side dish that is easy to prepare and bursting with flavor.
Carrots are typically a great budget friendly vegetable, so I love having a new way to make them exciting.
Sticking to your budget doesn't have to mean eating food that is bland, boring or unhealthy.
These carrots taste amazing and contain good vitamin A, vitamin K, fiber and other nutrients.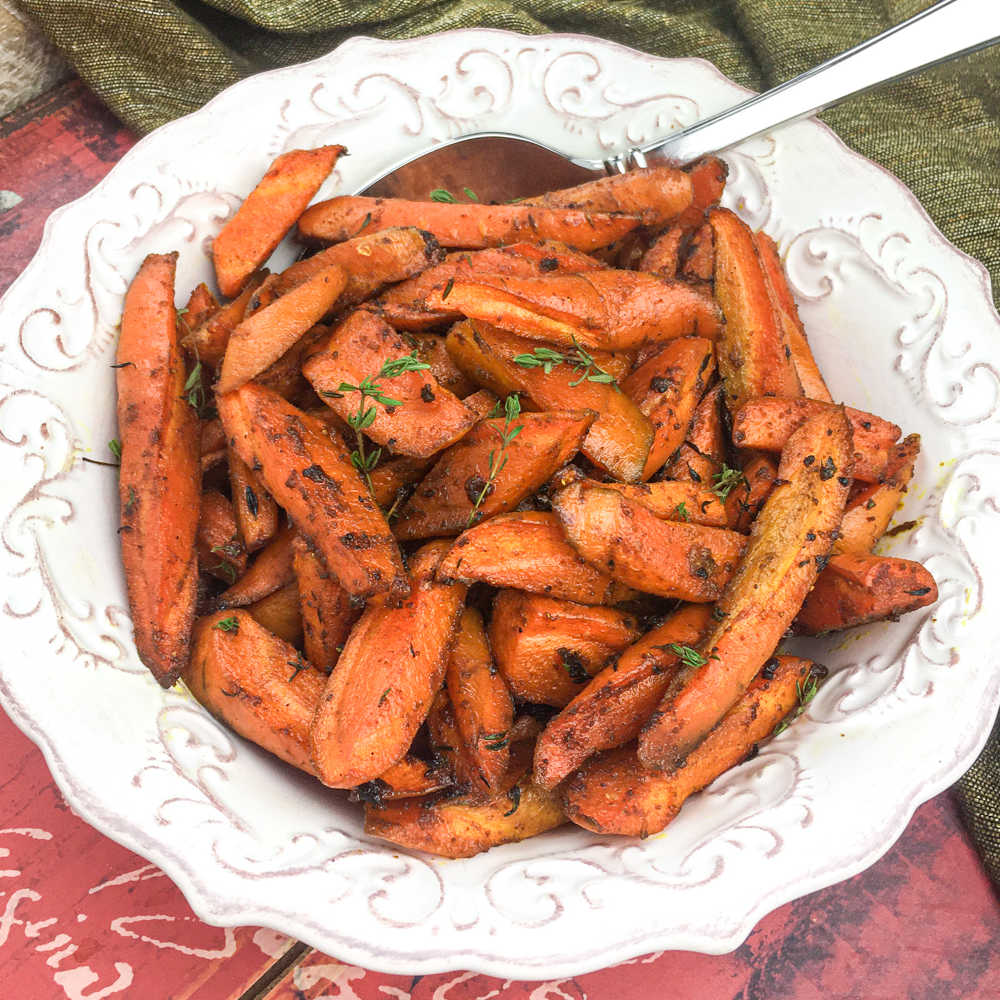 Mine are cut on the diagonal into big chunks this time, but you can cut yours into smaller rounds if you prefer.
If your pieces are smaller, the cook time will need to be cut back a little.
Just keep an eye on them in the oven.
Enjoy this easy, inexpensive way to cook your carrots!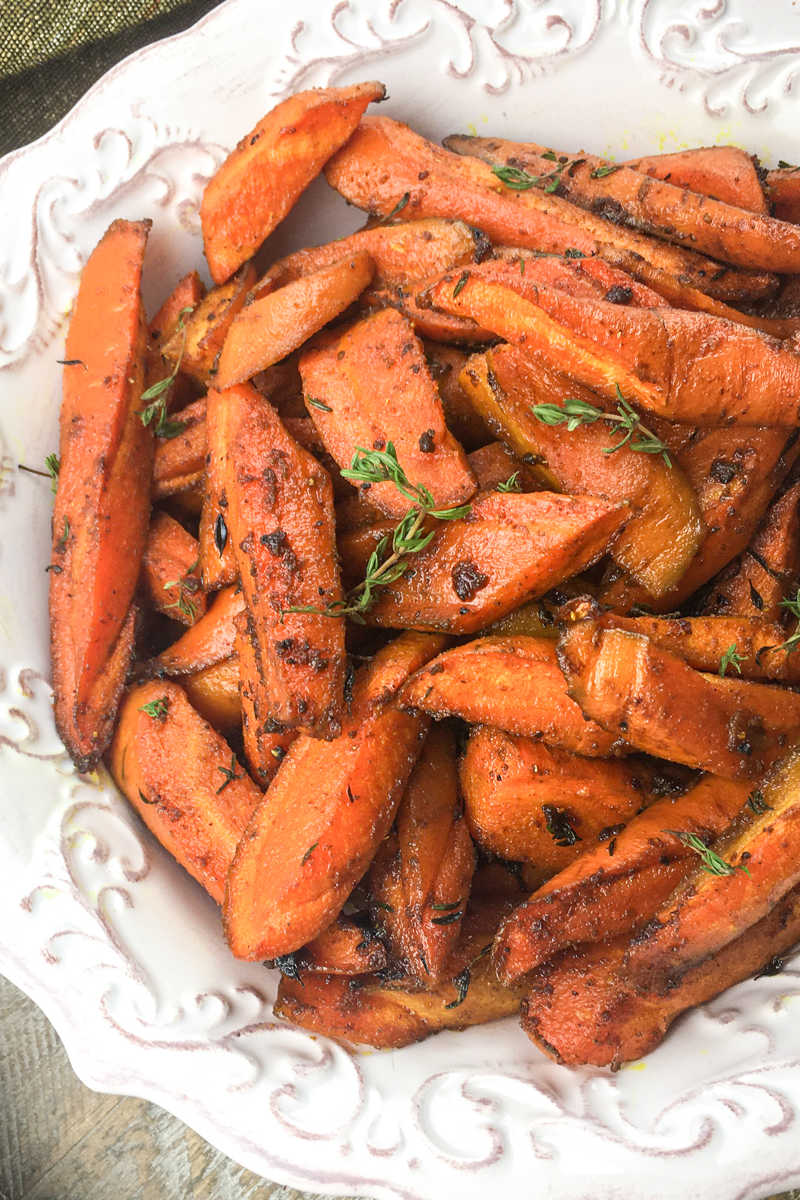 Roasted Carrots with Curry Spice Recipe
Prep time: 15 minutes
Cook time: 20-25 minutes
Serves: 4-6
Ingredients
2 lbs. Whole Carrots
2 T Maple Syrup
1 T Extra Virgin Olive Oil
1 T Curry Powder
10 sprigs Thyme
Optional: Salt and Pepper to Taste
Supplies
Large Rimmed Baking Sheet
Parchment Paper or Silicone Baking Mat
Chef Knife
Mixing Bowl
Measuring Spoon
Tongs
Instructions
1) Preheat oven to 400°. Line a rimmed baking sheet with parchment paper or a silicone baking mat.
2) Peel carrots and cut on the diagonal. Add carrots, maple syrup, olive oil, curry powder and thyme leaves to a mixing bowl. Add salt and pepper to taste, if desired. Toss with tongs until well combined.
3) Arrange carrots on the parchment covered baking sheet in a single layer.
4) Roast in the preheated oven for 20-25 minutes, turning carrots over once about halfway through.
5) Transfer to a serving platter or bowl and serve immediately.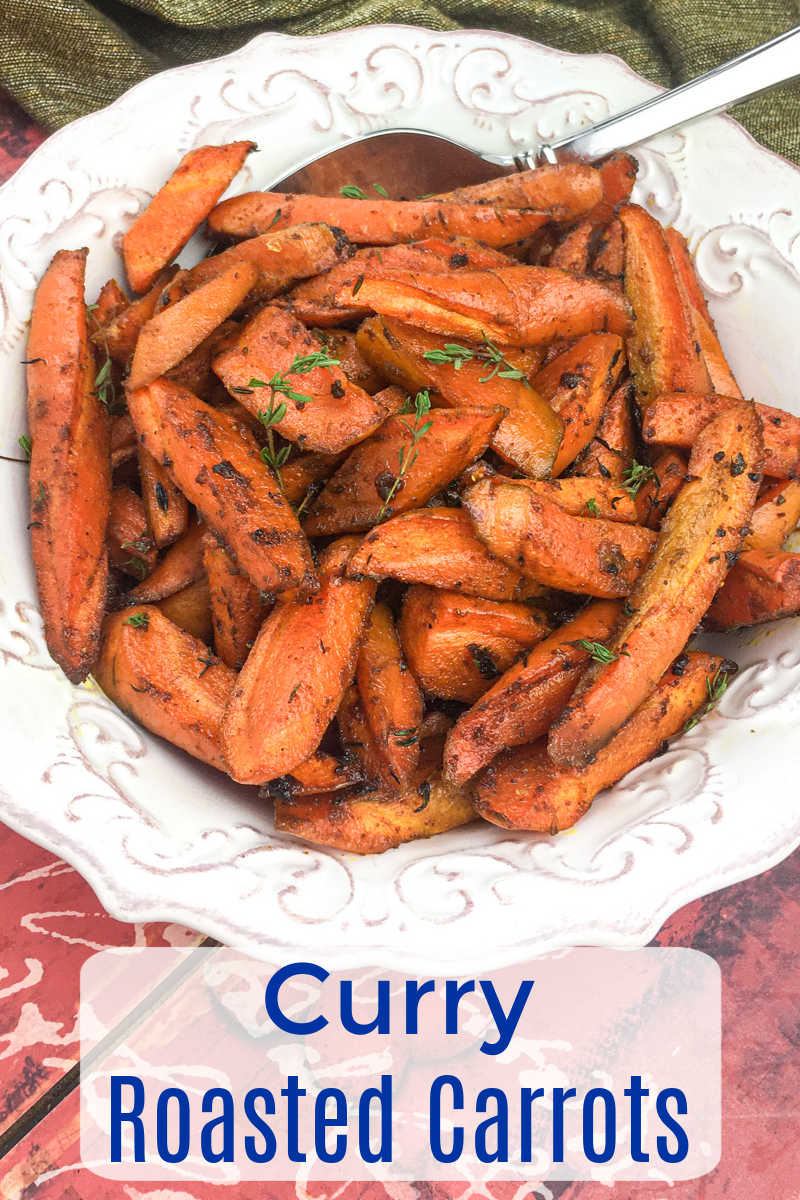 More from Mama Likes To Cook
If you are looking for a sweet something, check out my dessert recipes.
And following are a few more of my delicious dinner recipes.
Then take a look at the rest of my vegetarian and vegan recipes, so you can have even more delicious fun in the kitchen!