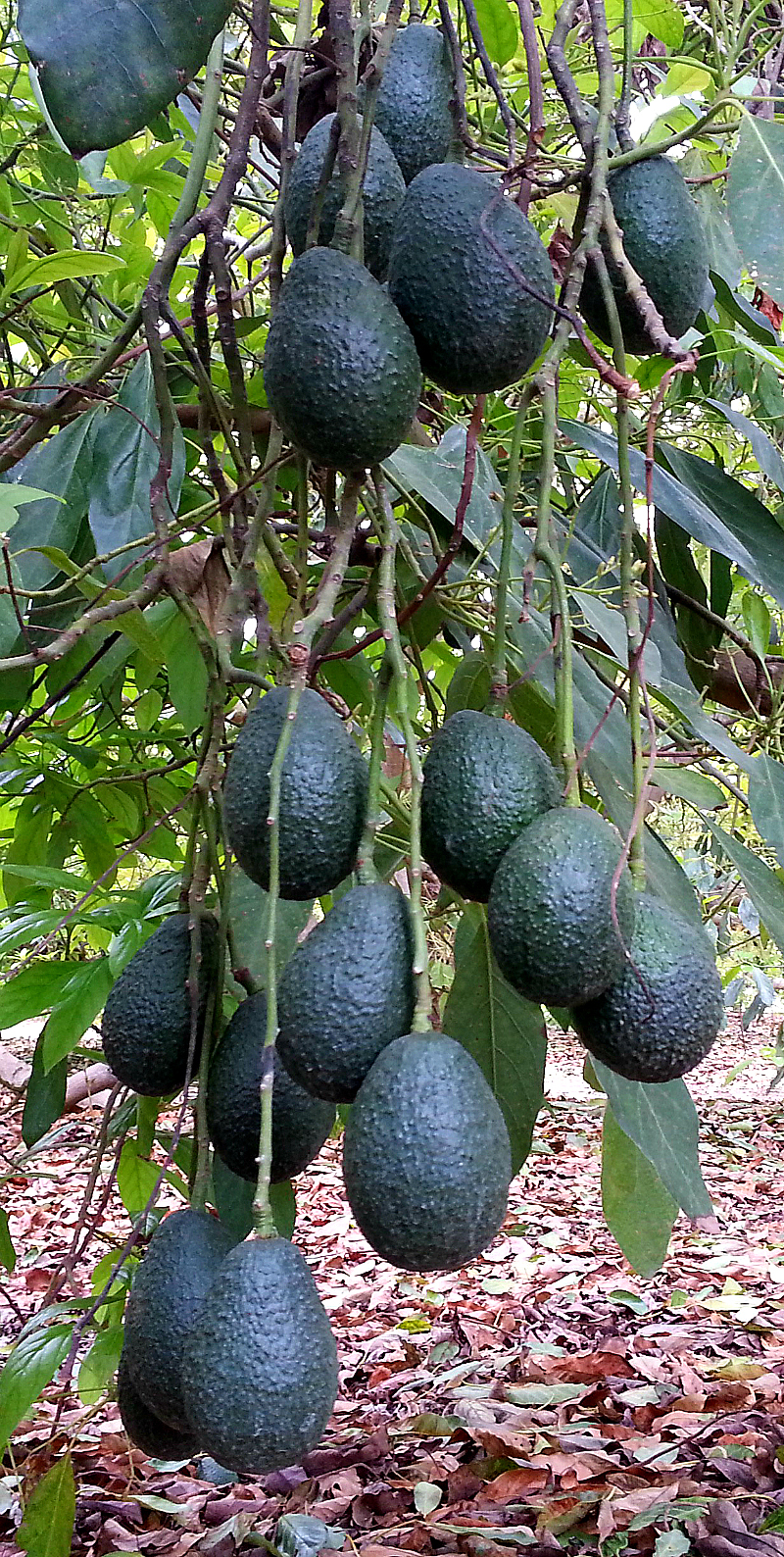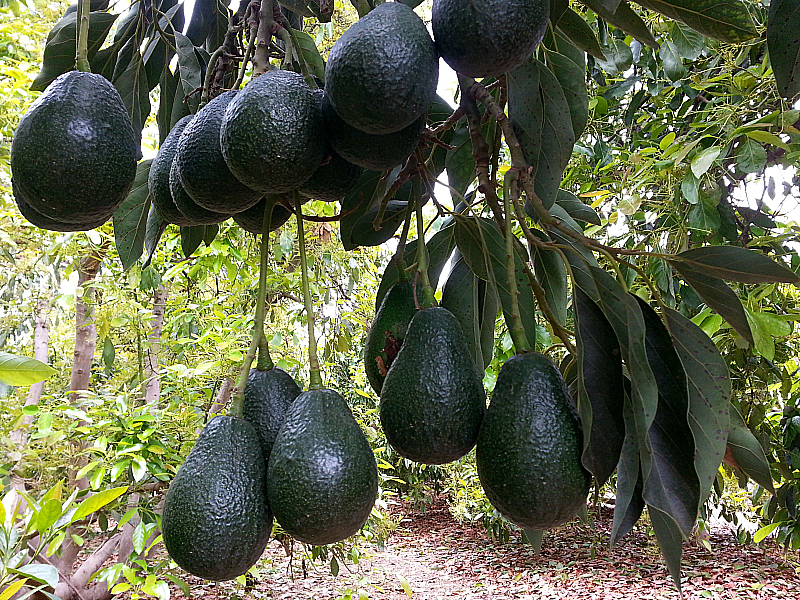 Avocado for Breakfast, Lunch, Dinner and Dessert
My family loves this fruit, so I'm always ready to try new avocado recipes. Yes, an avocado is a fruit, not a vegetable.
Avocados are available year round, but it's great when the local ones are at their peak. Then, I can pick them up at a farmer's market. They taste amazing, and prices are good.
Crops come from California, Florida and Mexico. If you live in or near one of these areas, you'll find good quality avocados regularly.
I keep a good supply at home, so I'm always ready. Then, my family can enjoy them for breakfast, lunch, dinner, snacks and even dessert.
The little avocados are good, when I am making a single serve dish. The big ones are perfect, when I'm cooking for a crowd.
Here in this country, guacamole is quite popular. It is great, but there are so many other ways to use a delicious, creamy, nutritious avocado. You can use them often, since they are so versatile.
Some of these recipes are twists on familiar dishes, but others are very unique.
Avocado Recipes Round Up
Strawberry Avocado Smoothie from Mama Likes To Cook
Banana Avocado Smoothie from Dear Crissy
Pear, Avocado and Honey Smoothie from Healthy Seasonal Recipes
Creamy Coconut Avocado Smoothie from Delicious Obsessions
Dairy Free Chocolate Avocado Smoothie from Raking In The Savings
Avocado Banana Smoothie from Trial and Eater
Avocado Hemp Smoothie from The Worktop
Pineapple Avocado Detox Smoothie from Kitchen Sanctuary
Avocado Berry Smoothie Bowl from The Baking Fairy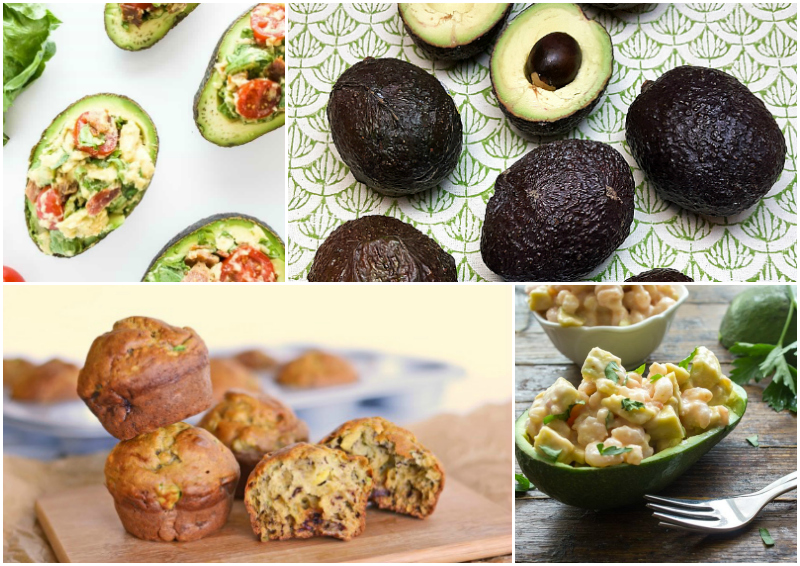 Avocado Tuna Salad from Busy Being Jennifer
Tuna and Avocado Salad from Pescatarian Kitchen
Smoked Salmon and Avocado Salad from Pescatarian Kitchen
Avocado Pasta Salad from Spend with Pennies
Tomato Cucumber Avocado Salad from Peas and Crayons
Popcorn Shrimp Salad from Home Cooking Memories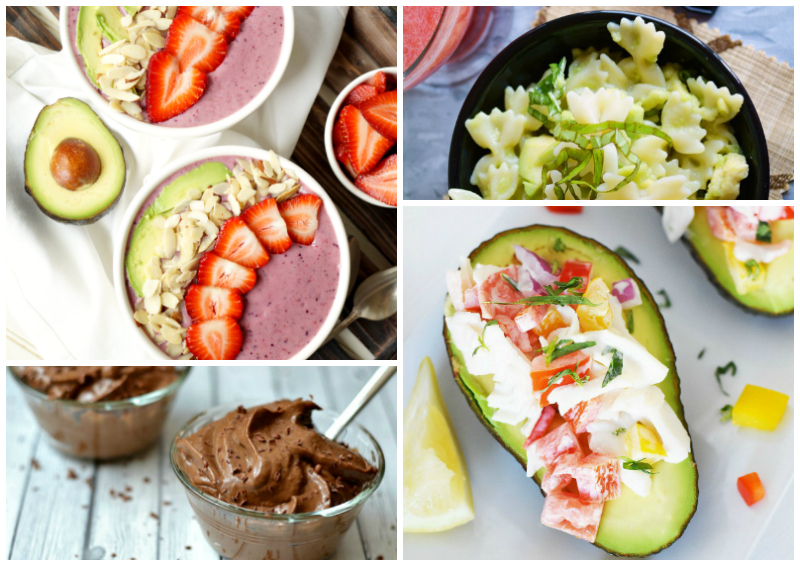 Lunch Bowl from Simply Stacie
Avocado Ranch Dressing from Cooking with Curls
Spicy Avocado Dressing from The Bewitchin' Kitchen
Cucumber Avocado Salsa from To Simply Inspire
Avocado Asparagus Hummus from Chicago Jogger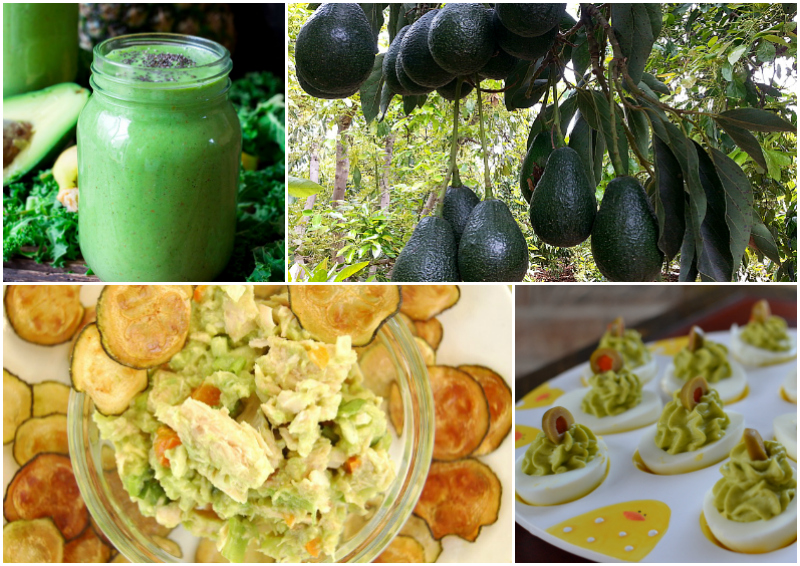 California Style Egg in A Hole from Mama Likes To Cook
Avocado Frittata from Kalyn's Kitchen
Breakfast Bento Sushi from The Worktop
Vegan Avocado Breakfast Sandwich from Happy Mothering
Avocado and Egg Breakfast Sopes from Mama Likes To Cook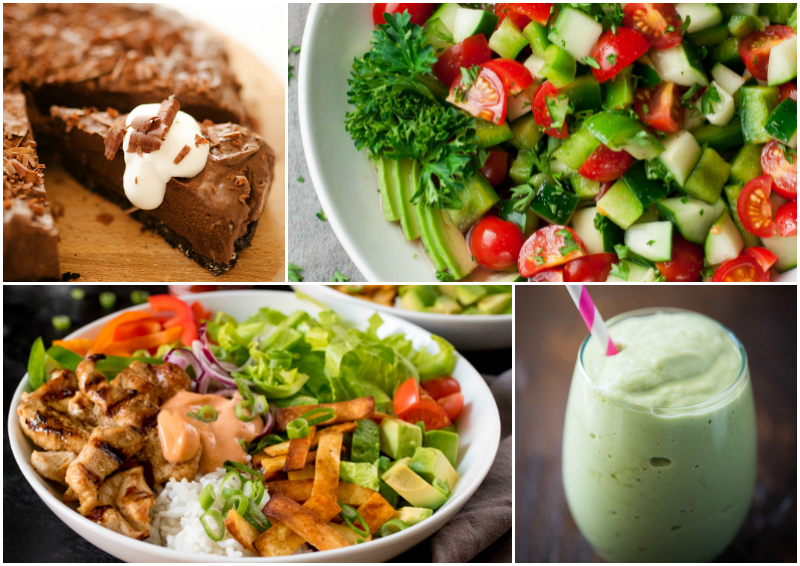 Avocado Wrap Sandwich from Thrifty Jinxy
Golden Beet and Avocado Toast from Caroline's Kitchen
Avocado and Banana Muffins from Savvy Saving Couple
Avocado Pumpkin Muffins from Amee's Savory Dish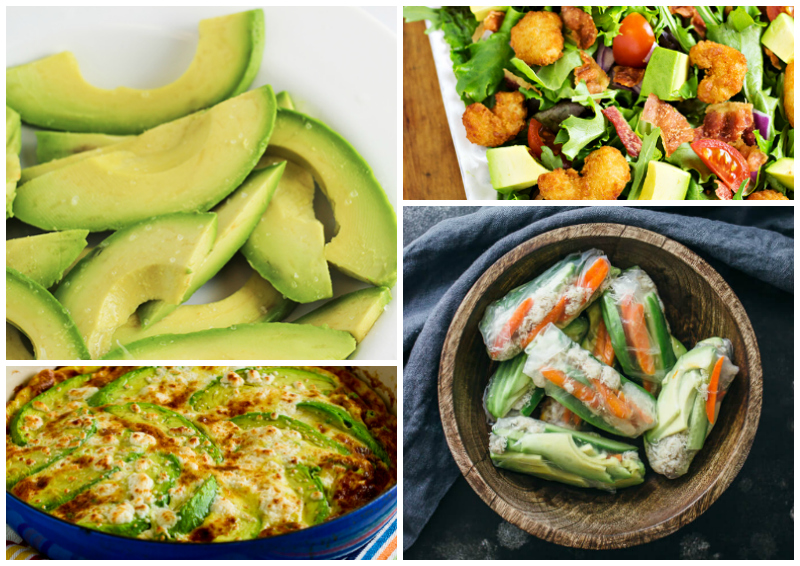 Bacon Avocado Cheddar Bites from Happy Mothering
Avocado Bacon Egg Rolls from Home Cooking Memories
Avocado Egg Rolls with Sweet Chili Sauce from Savory Tooth
Crab and Avocado Summer Rolls from Savory Tooth
Shrimp and Avocado Ceviche from Happy Mothering
Avocado Deviled Eggs from Small Town Woman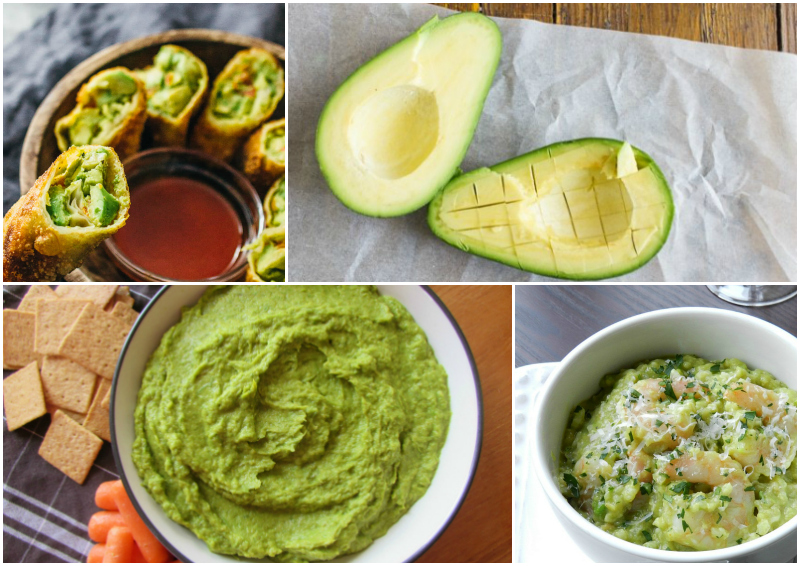 Easy Stuffed Avocado from An Italian In My Kitchen
Stuffed Avocado from Wholesome Yum
Crab Salad Stuffed Avocados from Savvy Saving Couple
Salmon Stuffed Avocados from Savvy Saving Couple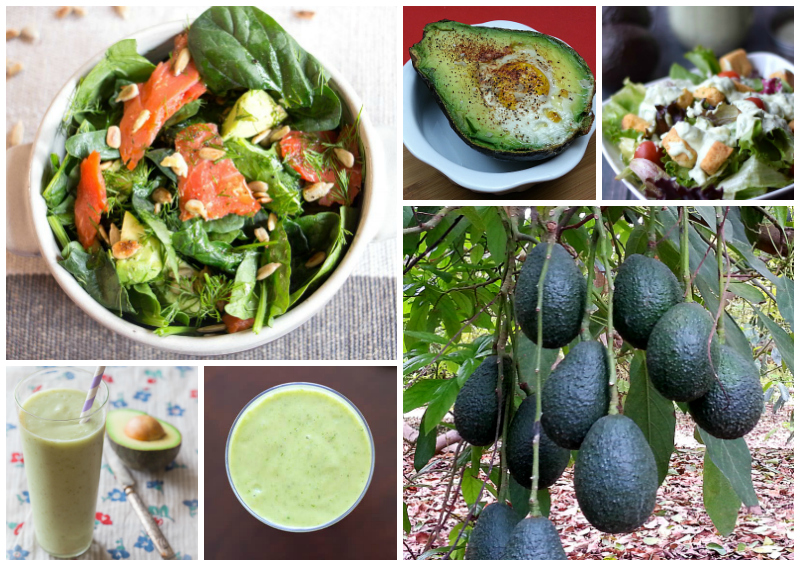 Dinner Recipes
Roasted Avocado Soup from Cook Eat Paleo
Avocado Shrimp Risotto from Cooking with Curls
Super Creamy Avocado Pasta from Pepper Bowl
Kale and Avocado Pesto Pasta from Ciao Veggie
Avocado Basil Pasta from Dear Crissy
Simple Avocado Chow Mein from Recipe This
Creamy Avocado and Spinach Noodles from Recipe This
Dessert Recipes
Avocado Chocolate Chip Cookie Bars from Mama Likes To Cook
Chocolate Pie from Happy Mothering Blog
Avocado Cake from Amanda's Cooking
Chocolate Avocado Popsicles from Frogs and Fairies
Chocolate Avocado Pudding from To Simply Inspire
If you love avocados as much as I do, you'll want to check out all of these recipes. Then, you can get busy in the kitchen.

Ready for Harvest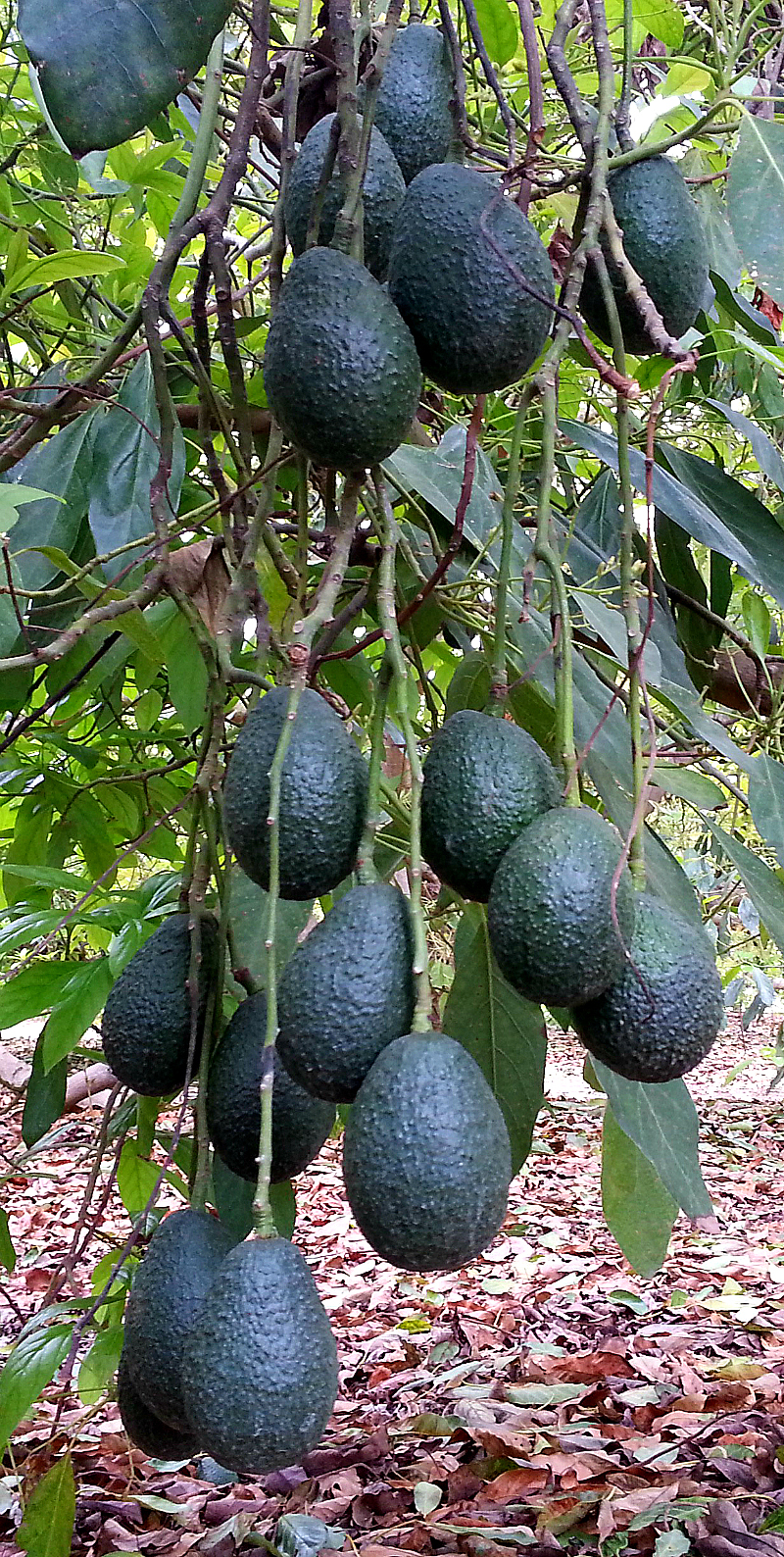 Check out my other recipe round ups, so you can have even more delicious fun in the kitchen!
You can use avocados, when you cook or bake. Just about anything is special, if you add avocado on top.
If you see California Style on a restaurant menu, that means there will be avocado. They definitely are common in my state, but are now popular nationwide.
When you add them to your diet, you will be getting healthy fats and other good nutrition. However, it is the creamy flavor that I enjoy most.