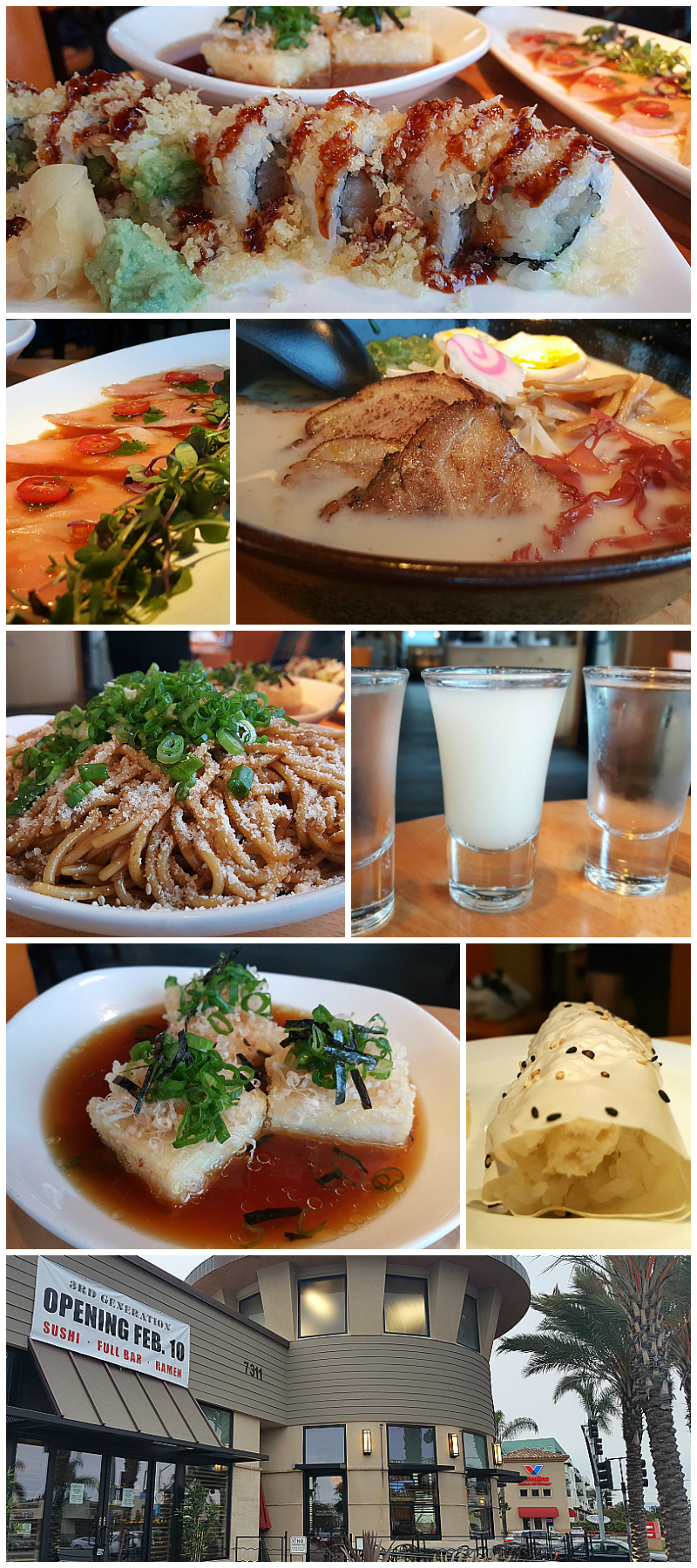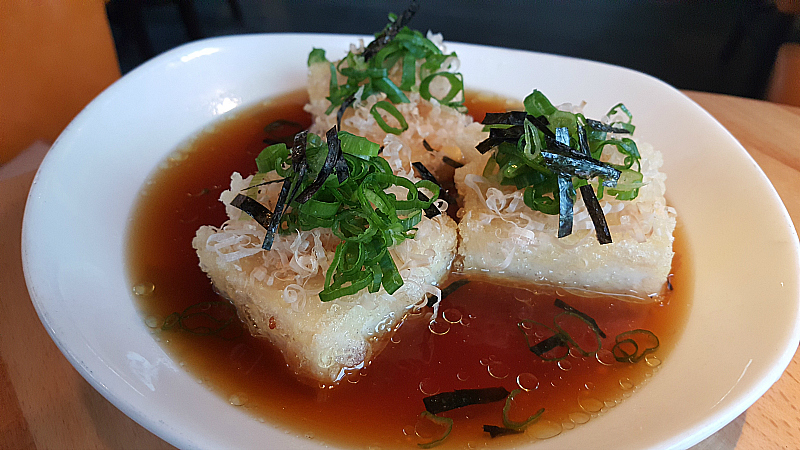 3rd Generation Ramen
There an excellent new restaurant in Huntington Beach, so you'll want to plan a meal at 3rd Generation Ramen
The restaurant just opened on the corner of Gothard and Edinger. Their original restaurant is in the Financial District in Downtown Los Angeles, so this is the second location.
Their specialties are Japanese food and a sake bar.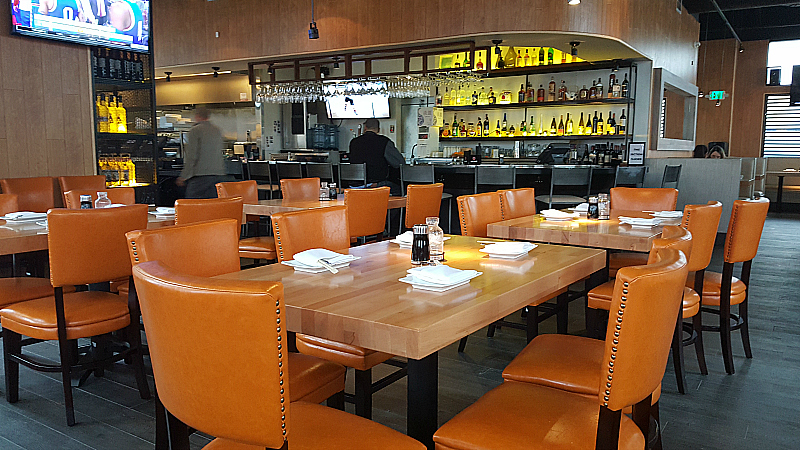 Main Dining Room
The full service restaurant has indoor tables and booths, bar seating and a few outdoor tables that would be nice to enjoy on a sunny day.
It was easy to get a table right away, when I arrived at 5pm. A little later, the restaurant got much busier. Like many Southern California eateries, diners ranged from dressed up to very casual.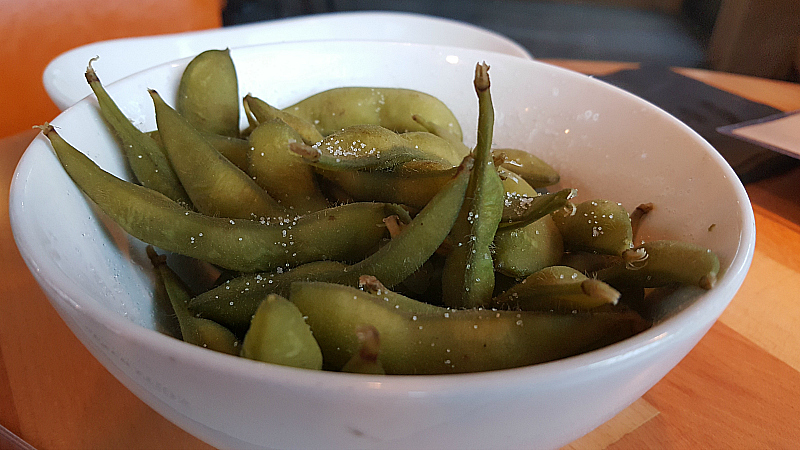 The specialties of the house are ramen and sushi, but there are other things on the menu, as well.
Some are exactly what I expected and there are also some unique dishes. We ordered a wide variety of food and were pleased with everything.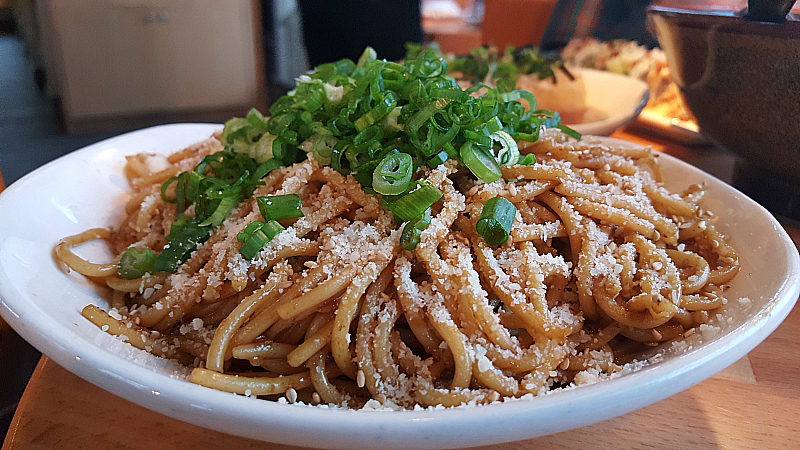 As expected for a ramen and sushi restaurant, vegetarian choices were limited. However, I had plenty of options. The usuals that I ordered were a tasty avocado hand roll and edamame.
I also had pan stirred garlic noodles and agedashi tofu. The noodles were super garlicky, which I loved. The tofu was my favorite dish of the night – soft, creamy tofu with a light crispy coating.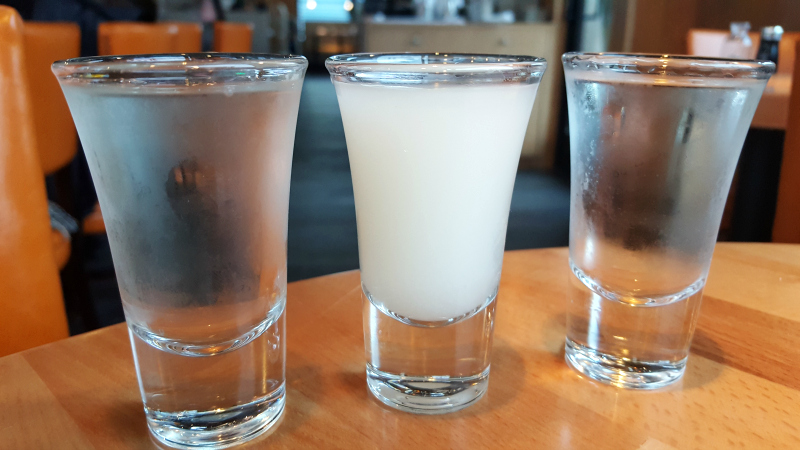 If you know what type of sake you prefer, you can order a bottle. They also offer a flight of 3 sakes for $12.
This is a good deal and a great way to try new varieties. We liked all three, but my favorite was the fruity and sweet lychee sake.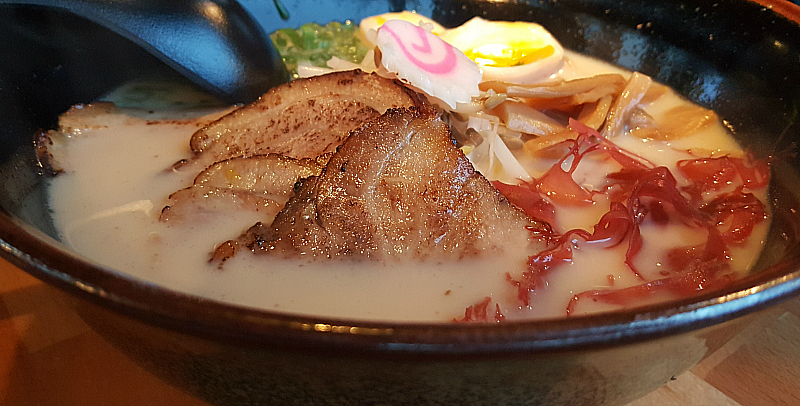 For those who eat seafood and meat, those options are great as well. My family had Tonkotsu ramen with chashu (pork belly) and a marinated egg, sushi rolls and carpaccio.
The carpaccio (thin sliced) sushi was especially unique – yellowtail with yuzu citrus sauce, cilantro, olive oil, tomato and micro greens and scallop with yuzu pepper, olive oil and plum sauce.
The food and service at 3rd Generation were excellent. I'd recommend ordering at least part of your meal family style, so that you can try a variety of their delicious dishes.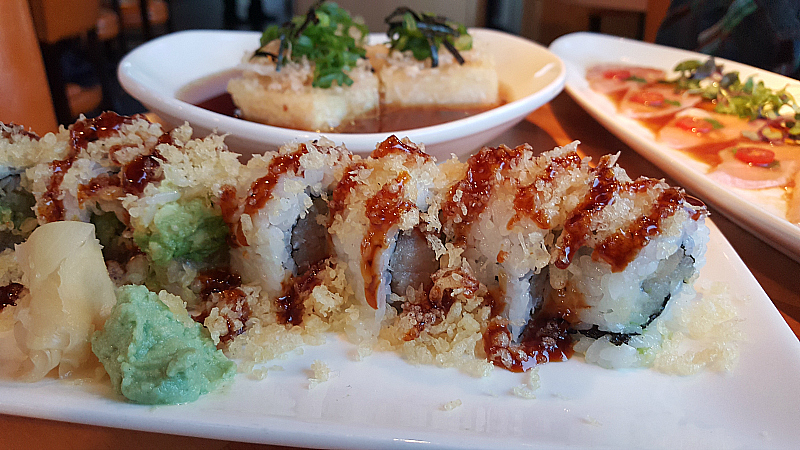 3rd Generation Ramen & Sushi
7311 Edinger Ave
Huntington Beach, Ca 92647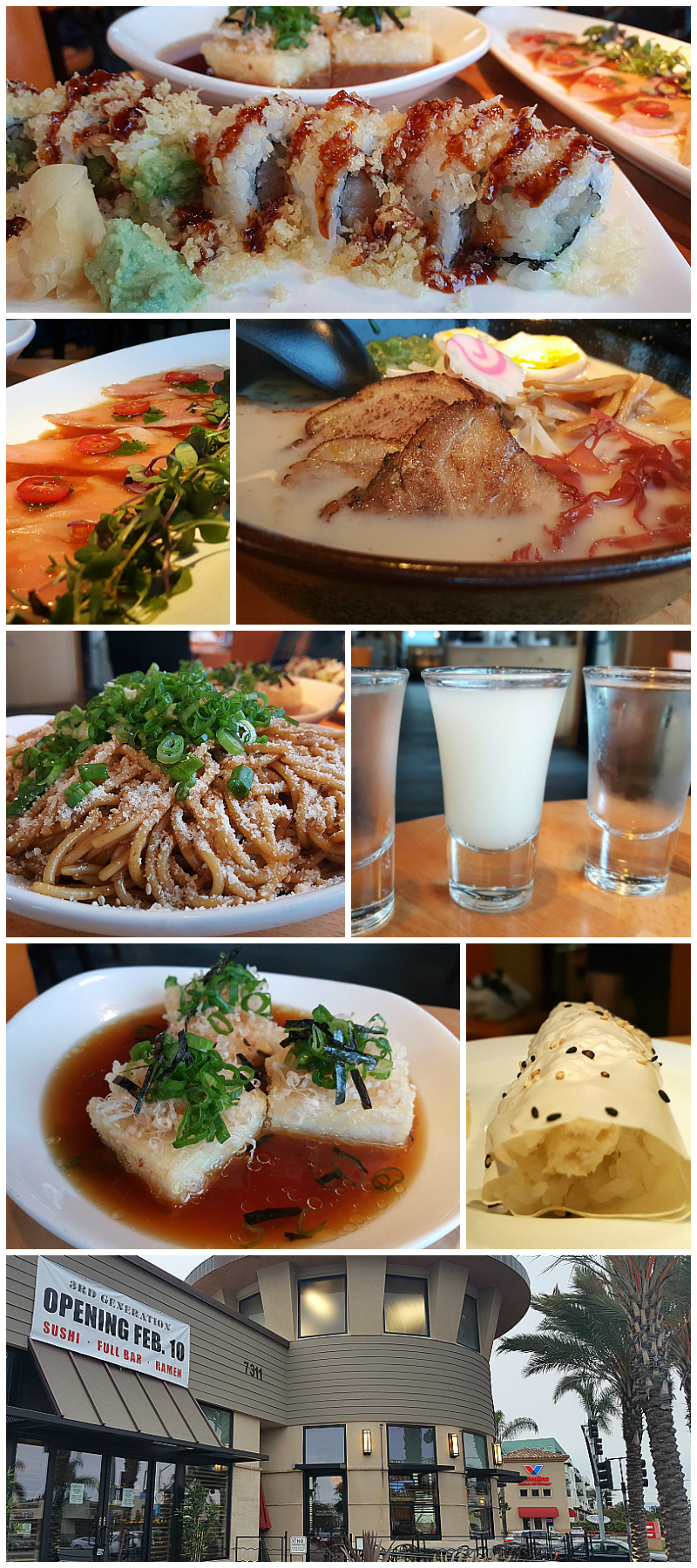 Check out my other food travel articles, so you can plan your next adventure.