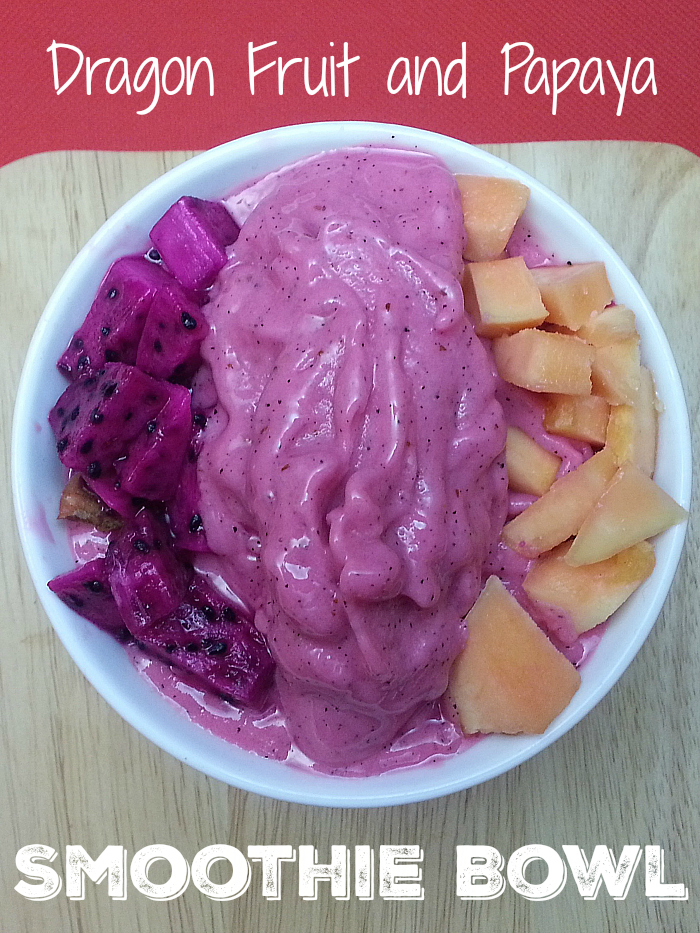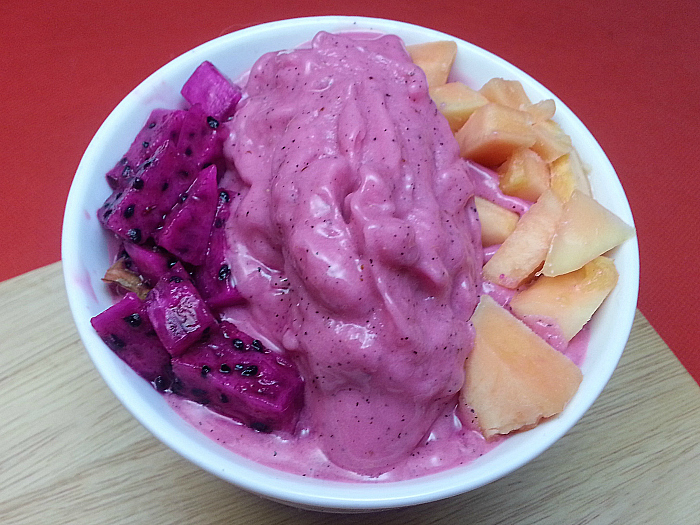 Smoothie fans, there is a new flavor combination to try. Following is a dragon fruit papaya smoothie bowl recipe, and it is amazing!
When you are on the run, a smoothie is great. However, when I've got time to linger, I often make a smoothie bowl instead.
They are usually thicker, like ice cream, and I can add toppings for extra nutrition, texture and flavor.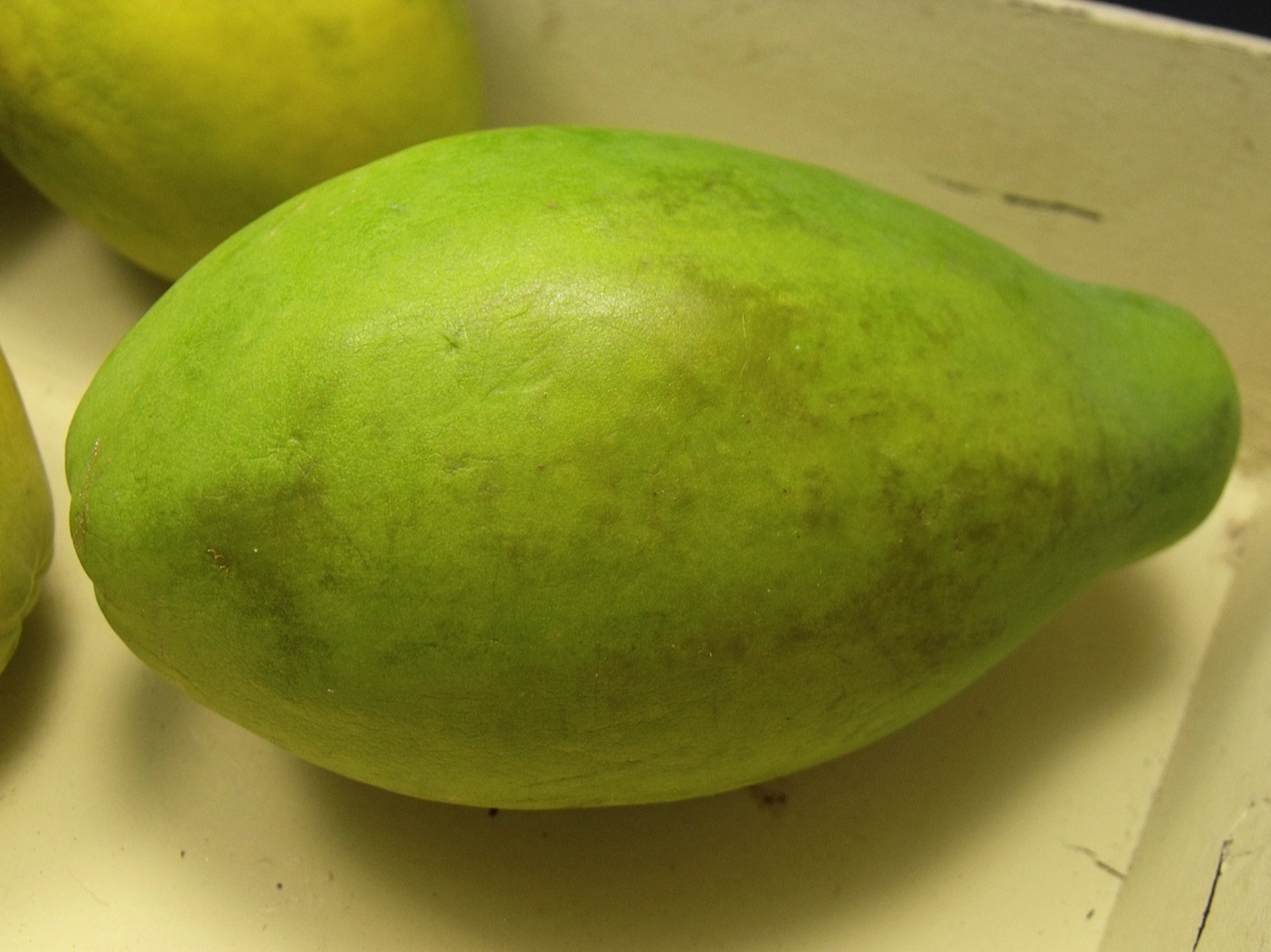 This smoothie bowl is easy to make and it's as delicious as it is pretty.
I used Israeli Dragon fruit and strawberry papaya from Melissa's Produce (Thanks, Melissa's!).
Dragon fruit are also known as 'pitaya' and may be labeled that way at your grocery store. Some are purple inside and some are white. I prefer the purple ones, but will gladly eat them both.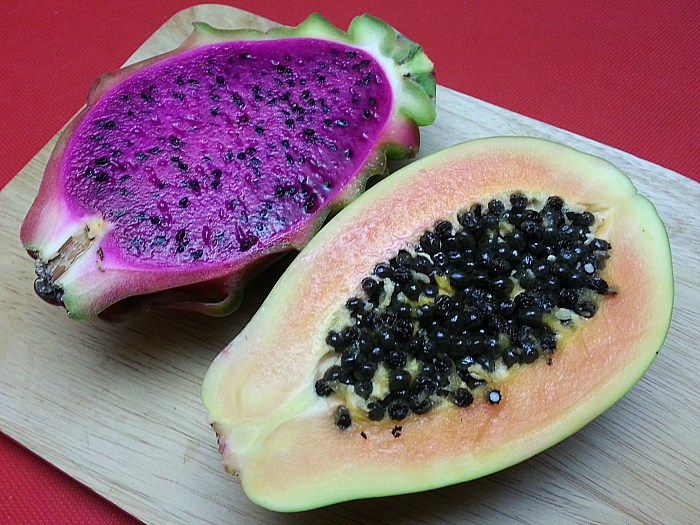 Dragon Fruit Papaya Smoothie Bowl Recipe
Ingredients:
1 Cup Dragon Fruit Chunks, Frozen
1 Cup Papaya Chunks, Frozen
1 Cup Almond Milk
Optional:
Additional Fruit chunks for garnish
Instructions:
Add fruit and almond milk to your high speed blender.
Blend until smooth and creamy.
Put in a bowl and add toppings, if you'd like.
Serve and enjoy!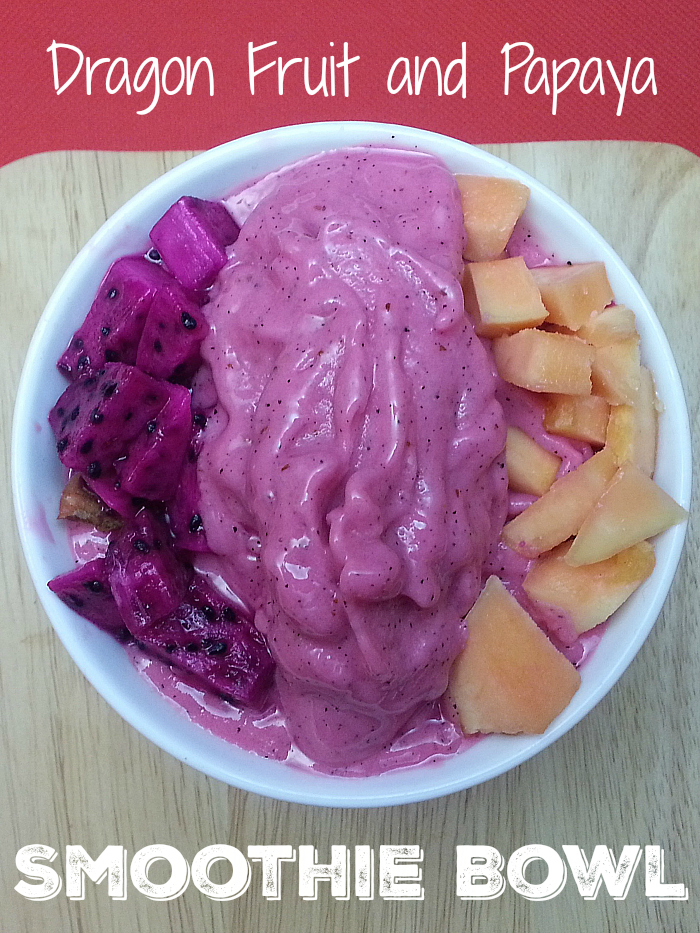 Check out my other vegetarian recipes, so you can get more kitchen inspiration.
Then take a look at my
recipe round ups
, so you can have even more delicious fun in the kitchen!