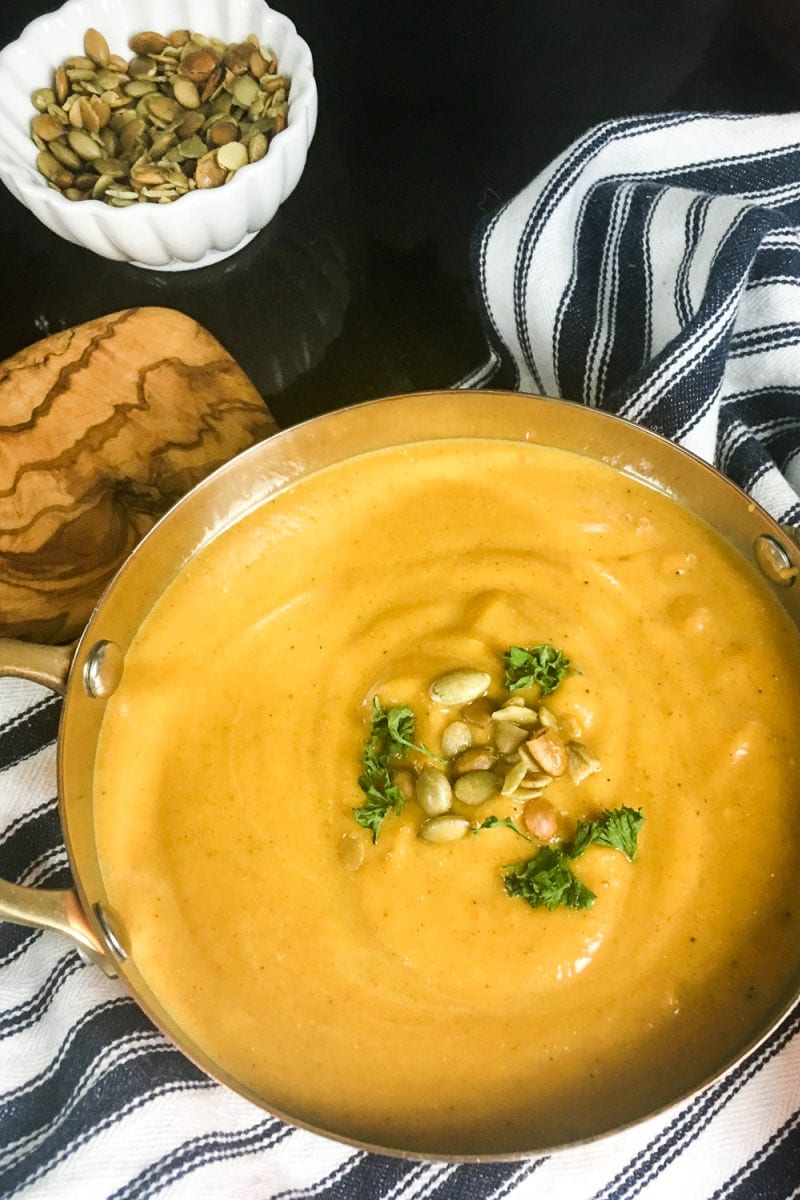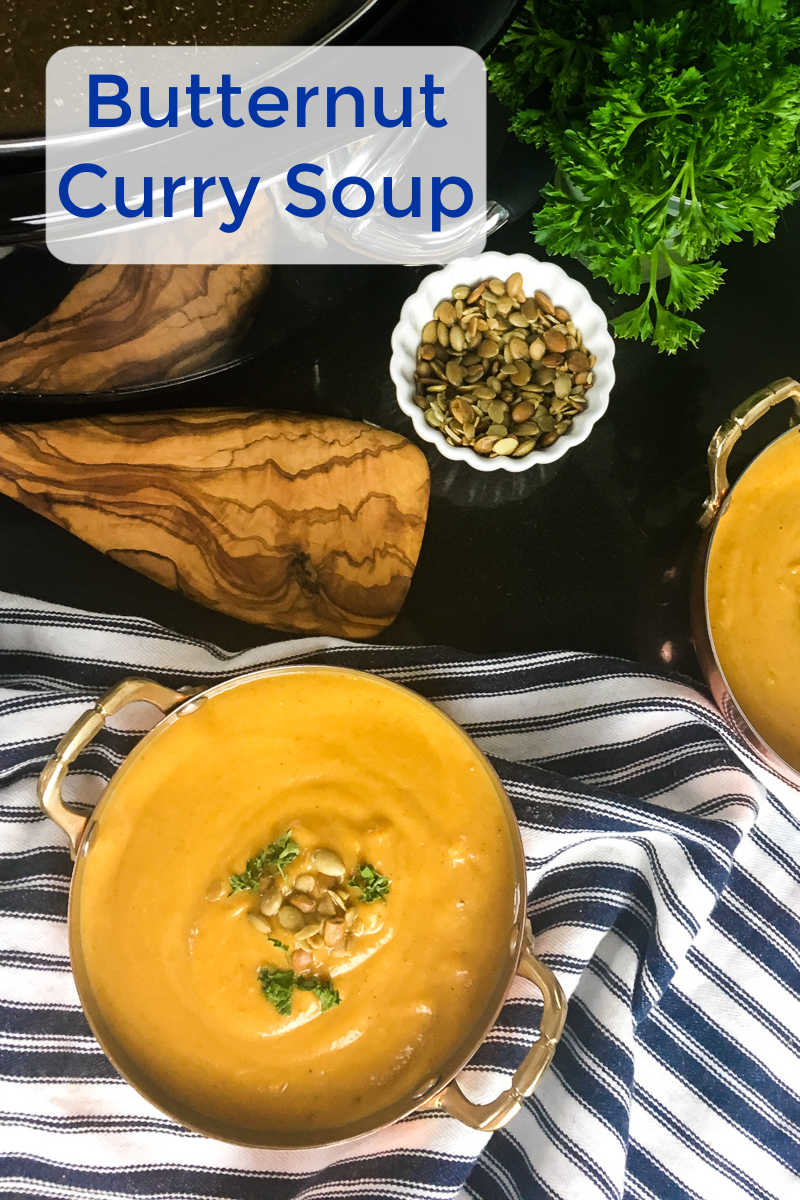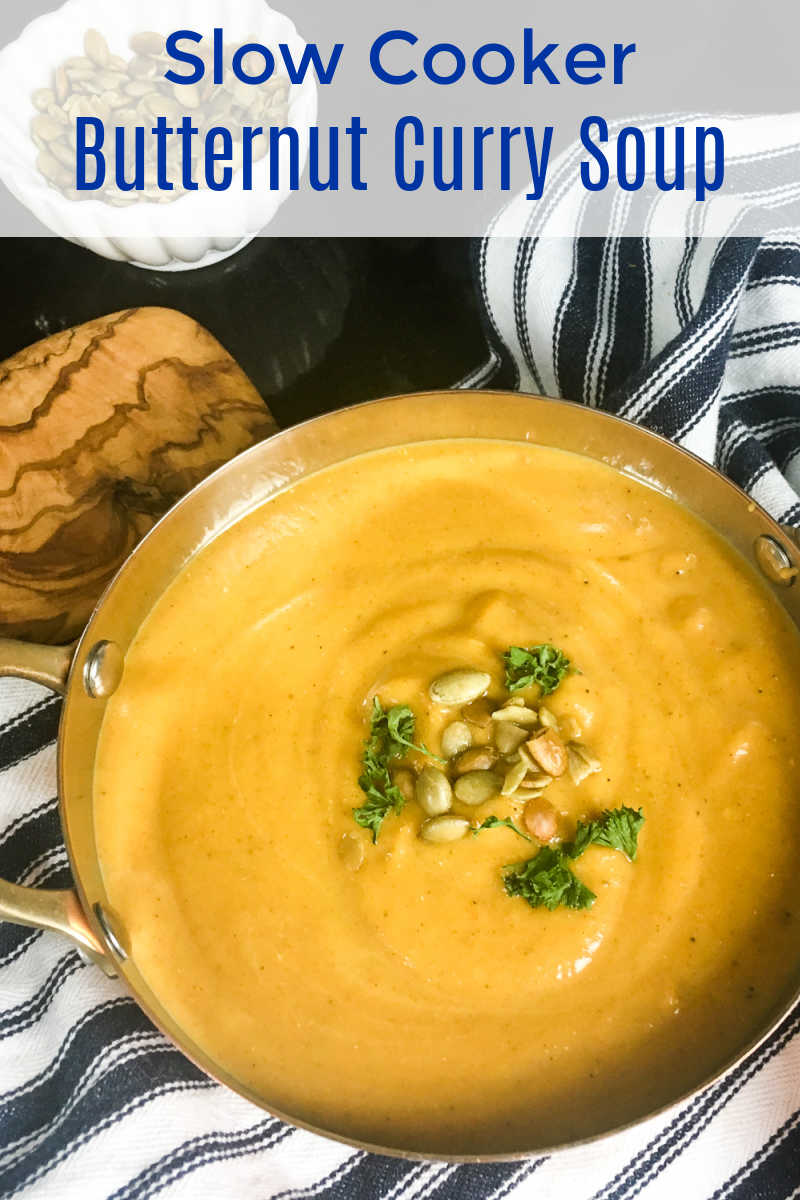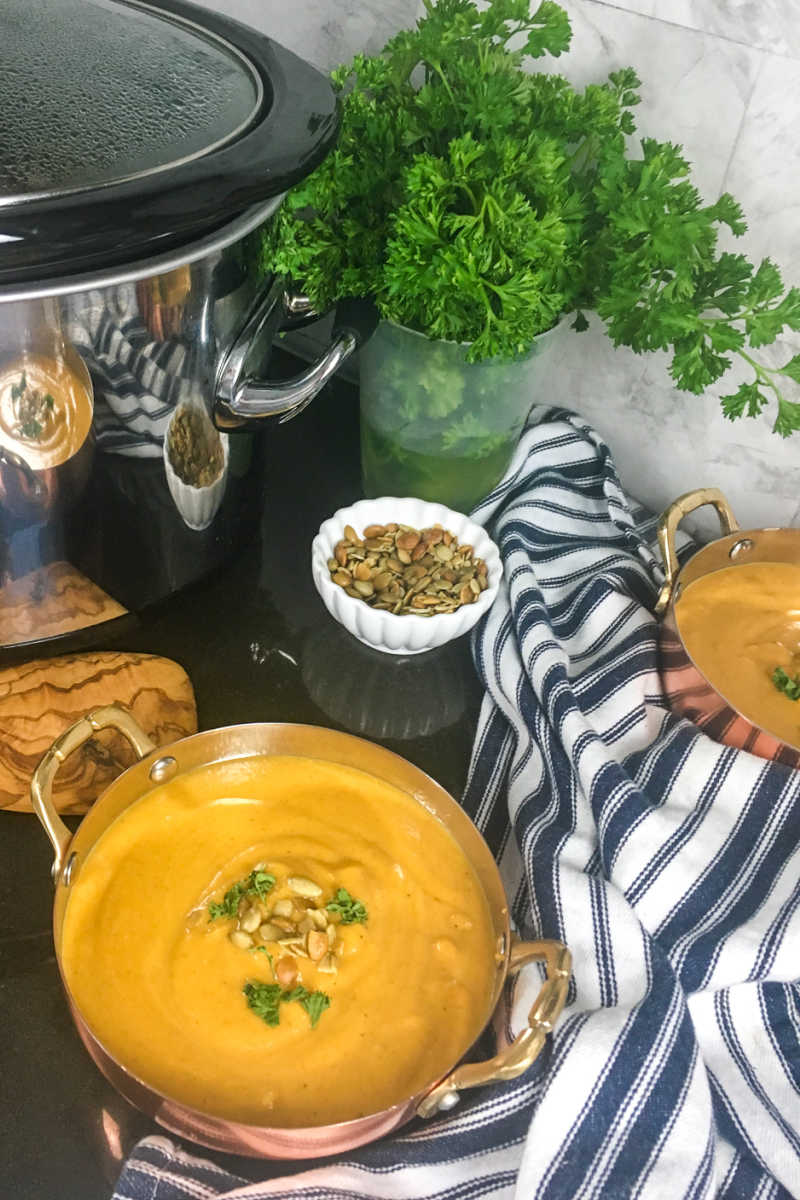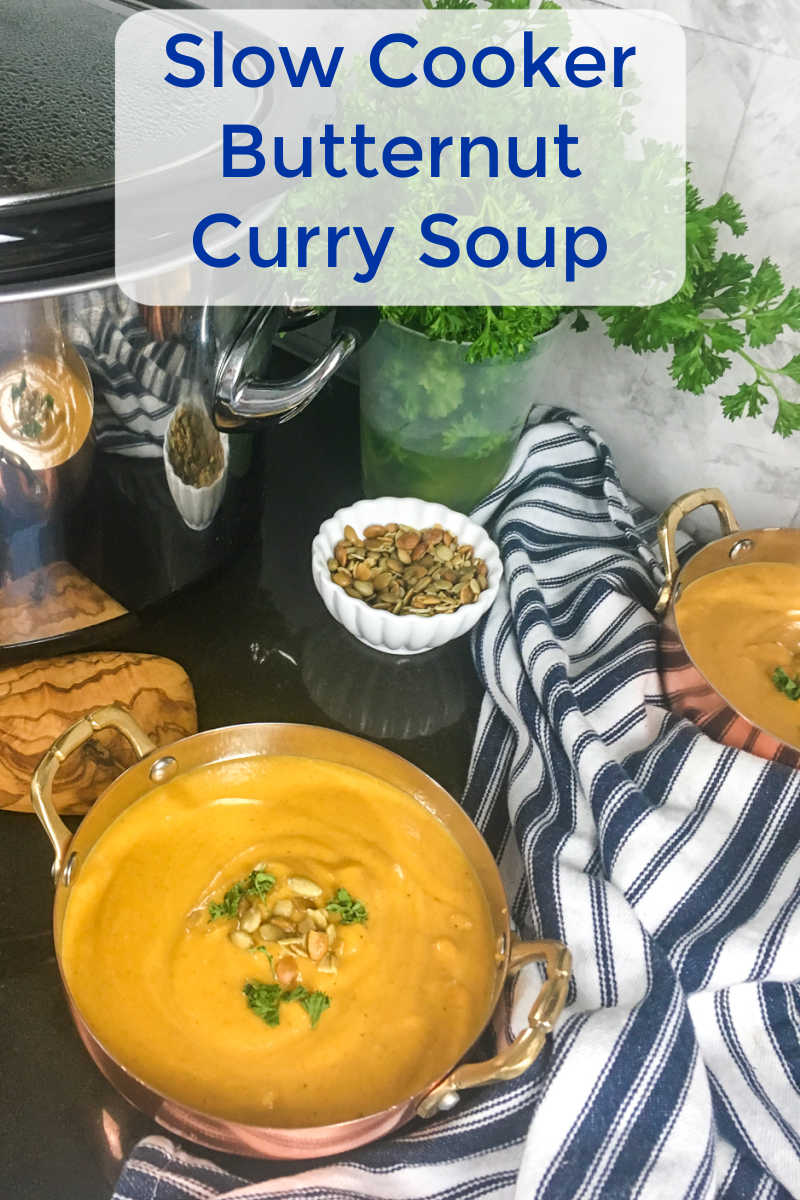 Curried Butternut Squash Soup
Slow Cooker Soup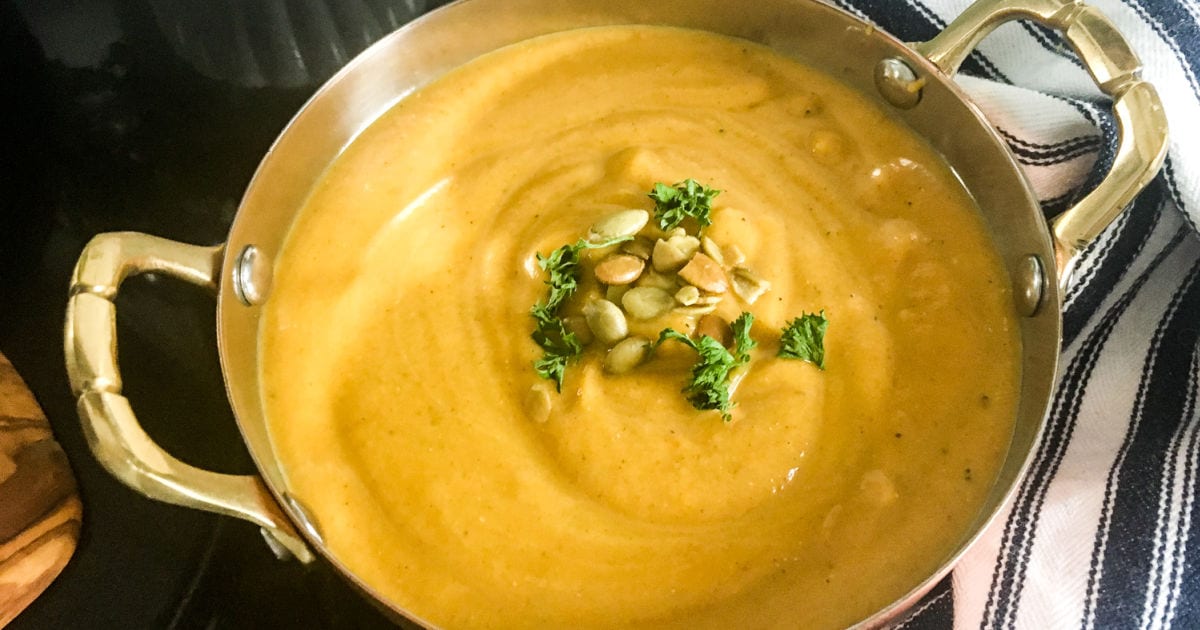 Make my butternut curry soup in your slow cooker, when you want to warm up with a satisfying comfort food meal.
When the weather cools down soup made in a Crock Pot is just the comfort food I need.
It's easy to toss in the ingredients and then sit back and enjoy the aroma of the curry as it cooks.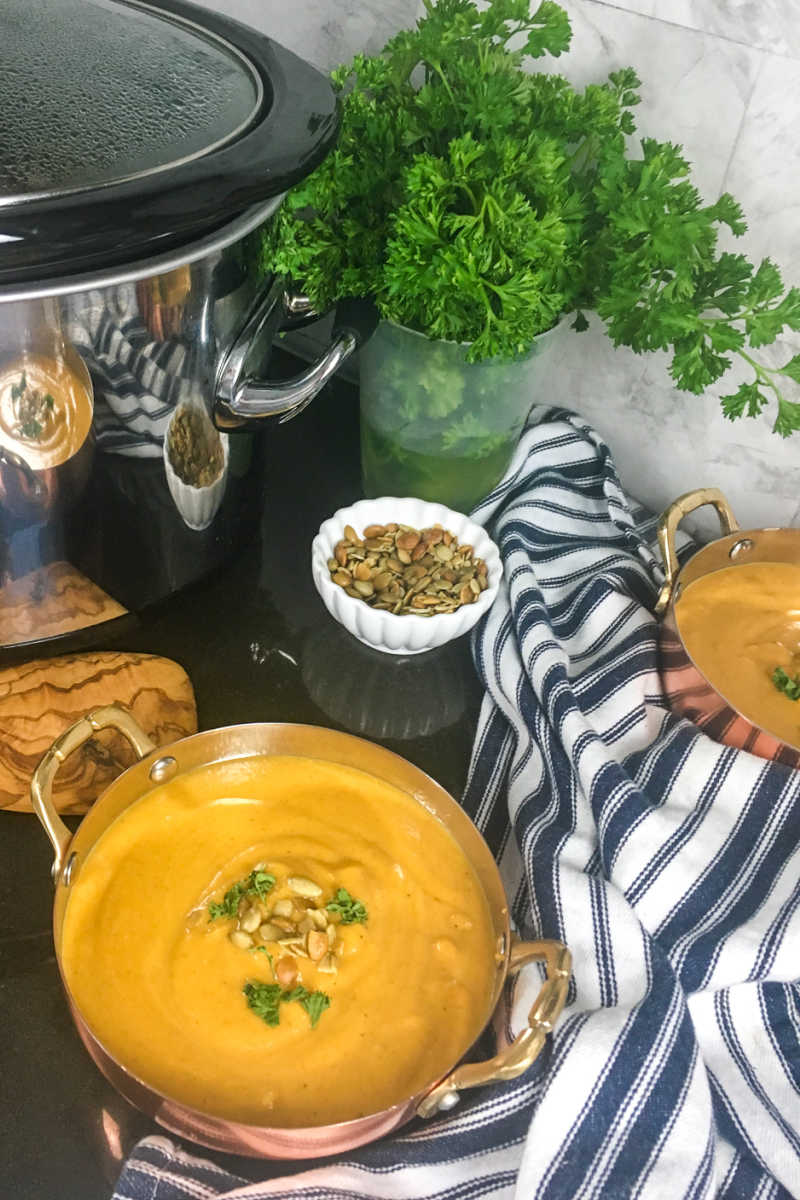 The Winter squash soup has a touch of sweetness, since there is apple and pear blended in.
It is hearty, so can be filling as a meal all by itself.
If your family isn't able to eat all of it right away, this soup is great for leftovers.
It tastes just as good, when reheated to savor another day.
Enjoy!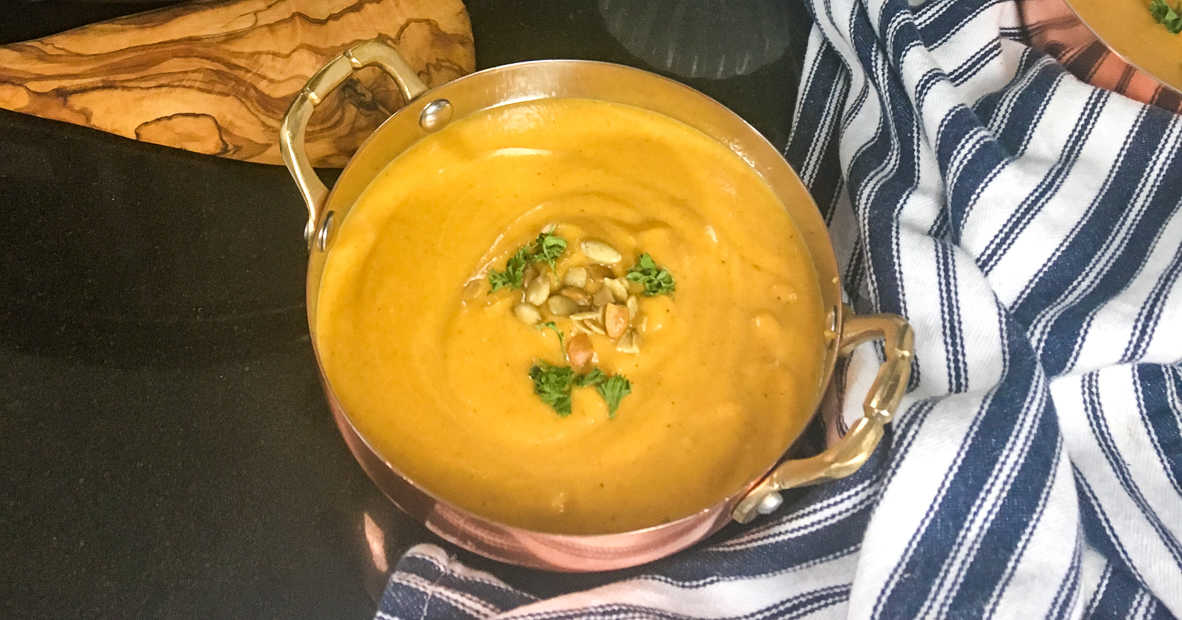 Butternut Curry Soup Recipe
Prep time: 20 minutes
Cook time: 6 hours on low or 3 hours high
Serves: 6-8
Ingredients
6 cups Butternut Squash, peeled and cubed
1 Pear, peeled and cubed
1 Apple, peeled and cubed
3 Carrots, chopped
1 Leek, sliced
1 T Curry Powder
½ t Ground Allspice
1 t Cinnamon
Salt and Black Pepper to Taste
2 cups Vegetable Stock
½ cup Coconut Milk
½ cup Toasted Pumpkin Seeds
3 T Fresh Parsley, chopped
Supplies
Crock Pot (6 quart+)
Chef Knife
Measuring Spoons
Measuring Cup
Immersion Blender
Instructions
1) Add cubed butternut squash, pear, and apple, chopped carrots and sliced leek to a 6 quart or larger crock pot. Measure in curry powder, allspice, cinnamon, salt and pepper.
2) Pour in vegetable broth and stir to combine. Cover and cook for 6 hours on high or 3 hours on low.
3) Remove lid and let cool for a few minutes. Puree with an immersion blender until smooth. Stir in the coconut milk.
4) Serve soup in individual serving bowls and top with toasted pumpkin seeds and fresh chopped parsley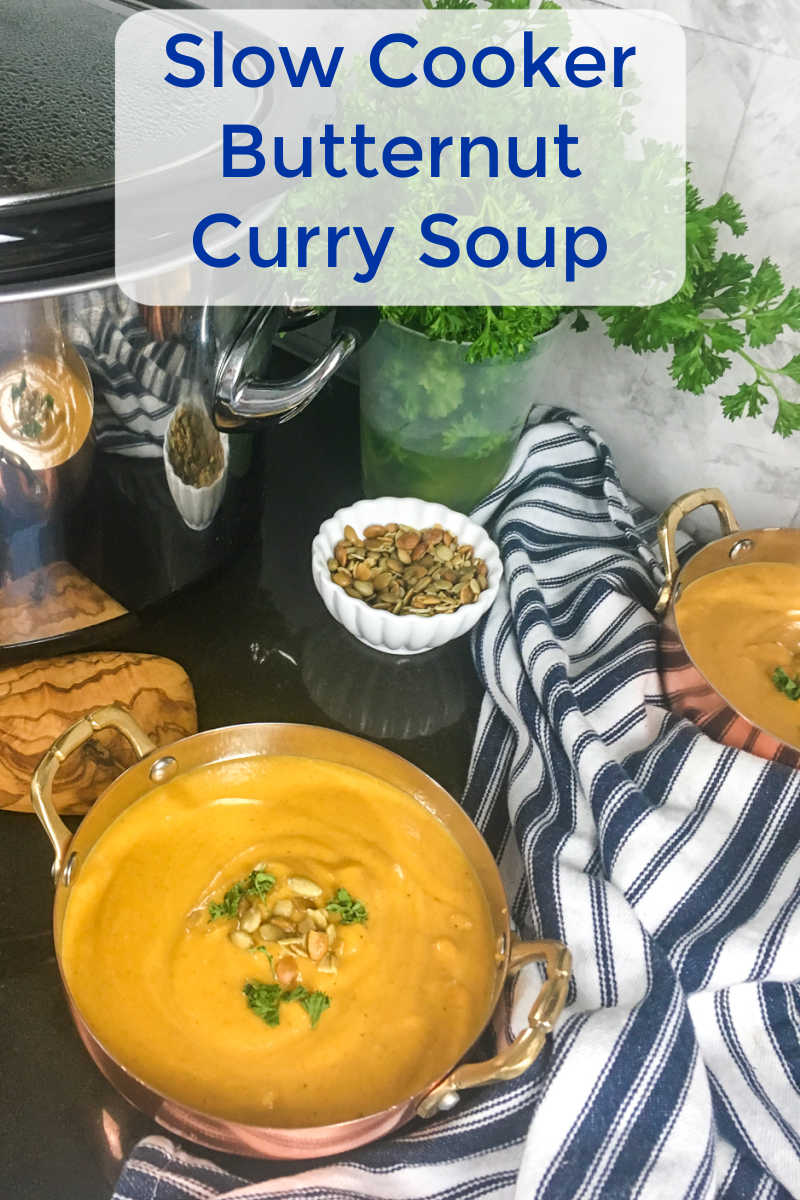 More from Mama Likes To Cook
If you are looking for a sweet something, check out my dessert recipes.
And following are a few more of my delicious dinner recipes.
Then take a look at the rest of my vegetarian recipes, so you can have even more delicious fun in the kitchen!