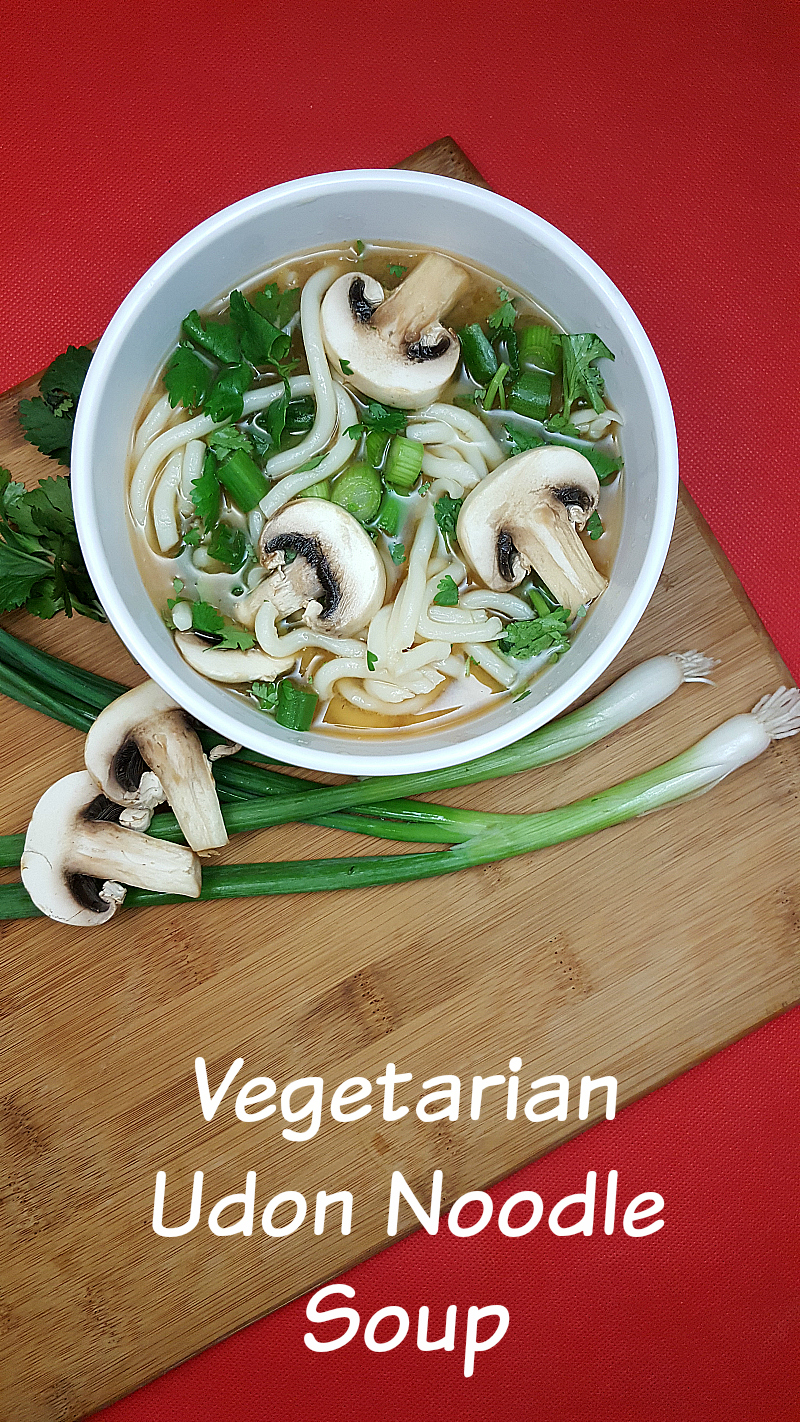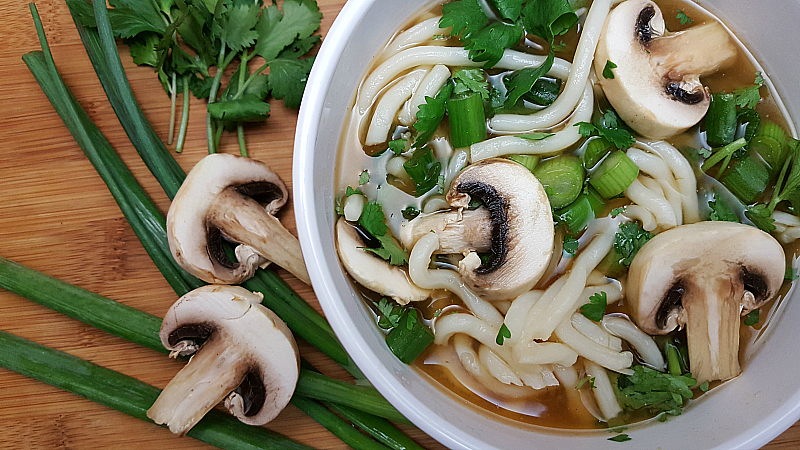 My family loves this vegetarian udon noodle soup recipe, since it is a feel good meal that tastes great! It is easy to prepare, so you can even make it for lunch or for busy weeknight dinners.
Here in Orange County, we have a wonderful assortment of restaurants featuring authentic international foods. Udon noodle soup is a favorite, but traditionally these dishes are not vegetarian friendly.
Even the vegetable versions that don't contain chunks of meat are made with beef, chicken or fish stock. I've learned to be very specific when I ask about ingredients prior to ordering at restaurants.
Now, I can make my own udon noodles that are full of flavor and still vegetarian! It is so nice to have a restaurant quality soup in the comfort of my own home.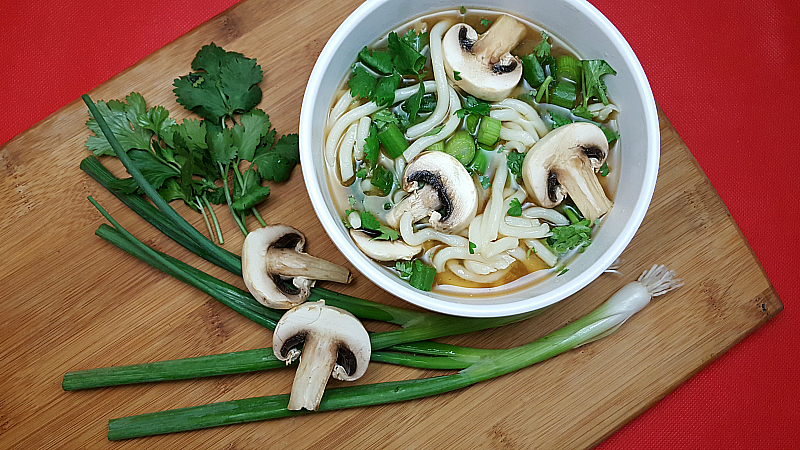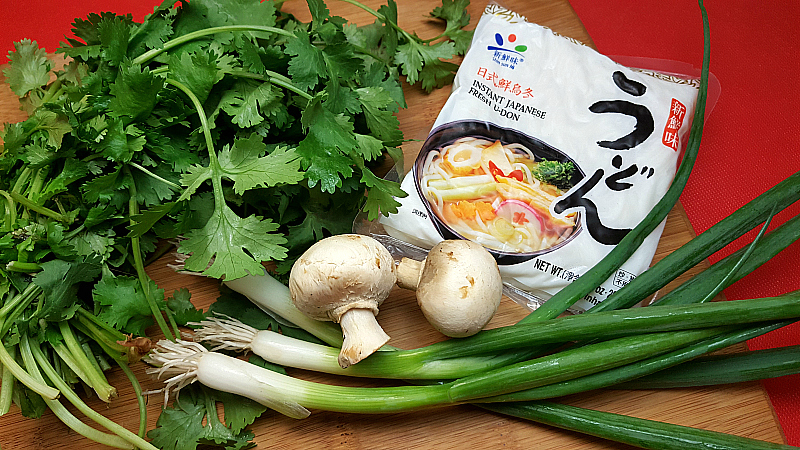 Udon Noodle Soup
Ingredients:
4 cups Water
2 T Miso Paste
1 7 oz. pkg. Fresh Udon Noodles
6 Mushrooms, sliced
1/4 cup Cilantro, chopped
3 Green Onions, chopped
1 Clove Garlic, chopped
1 T Fresh Ginger, chopped
Optional: Soy Sauce to taste
Instructions:
Bring water to a boil.
Add miso paste and noodles. Simmer for 5 minutes.
Remove from heat. Add all other ingredients. Cover and let sit for a few minutes.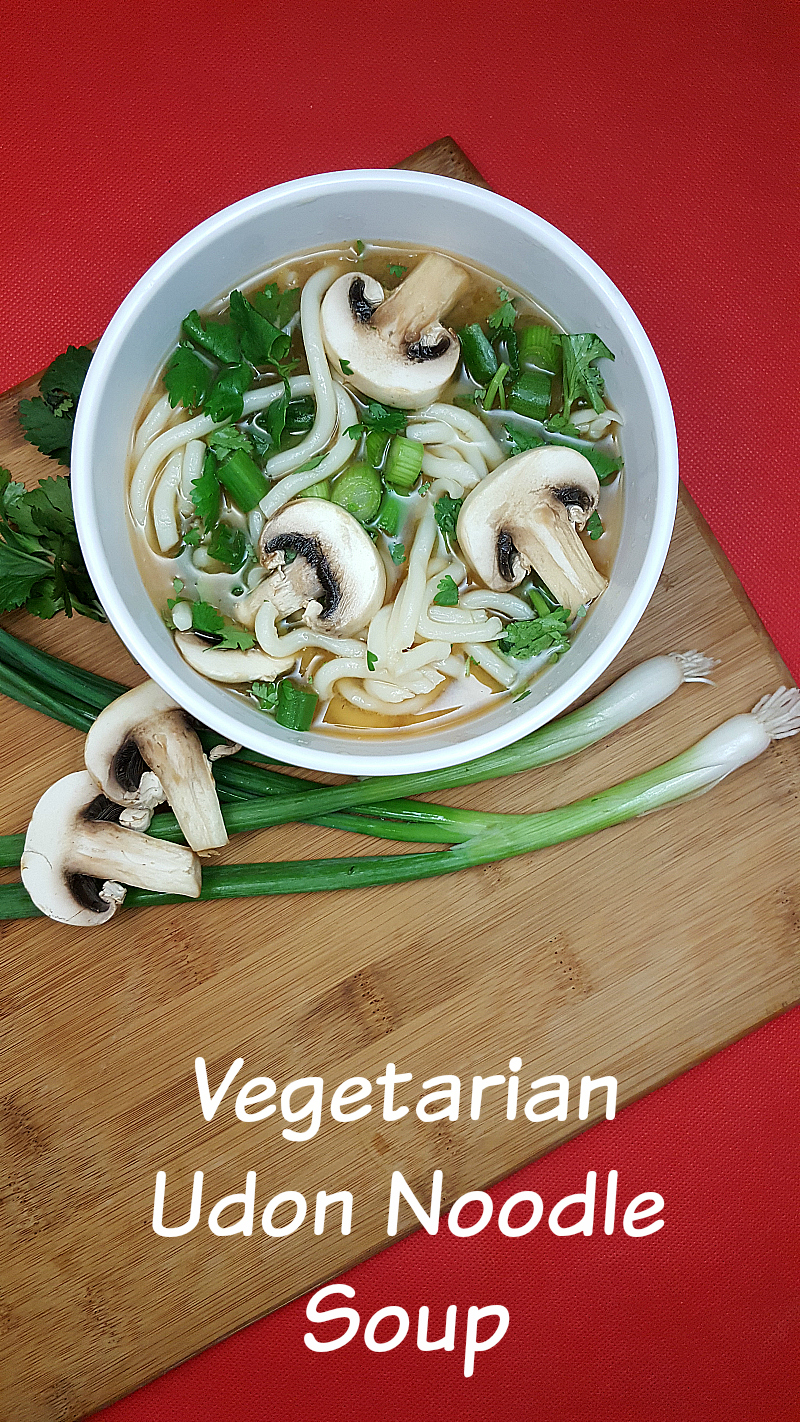 Check out my other vegetarian recipes, so you can get more kitchen inspiration.