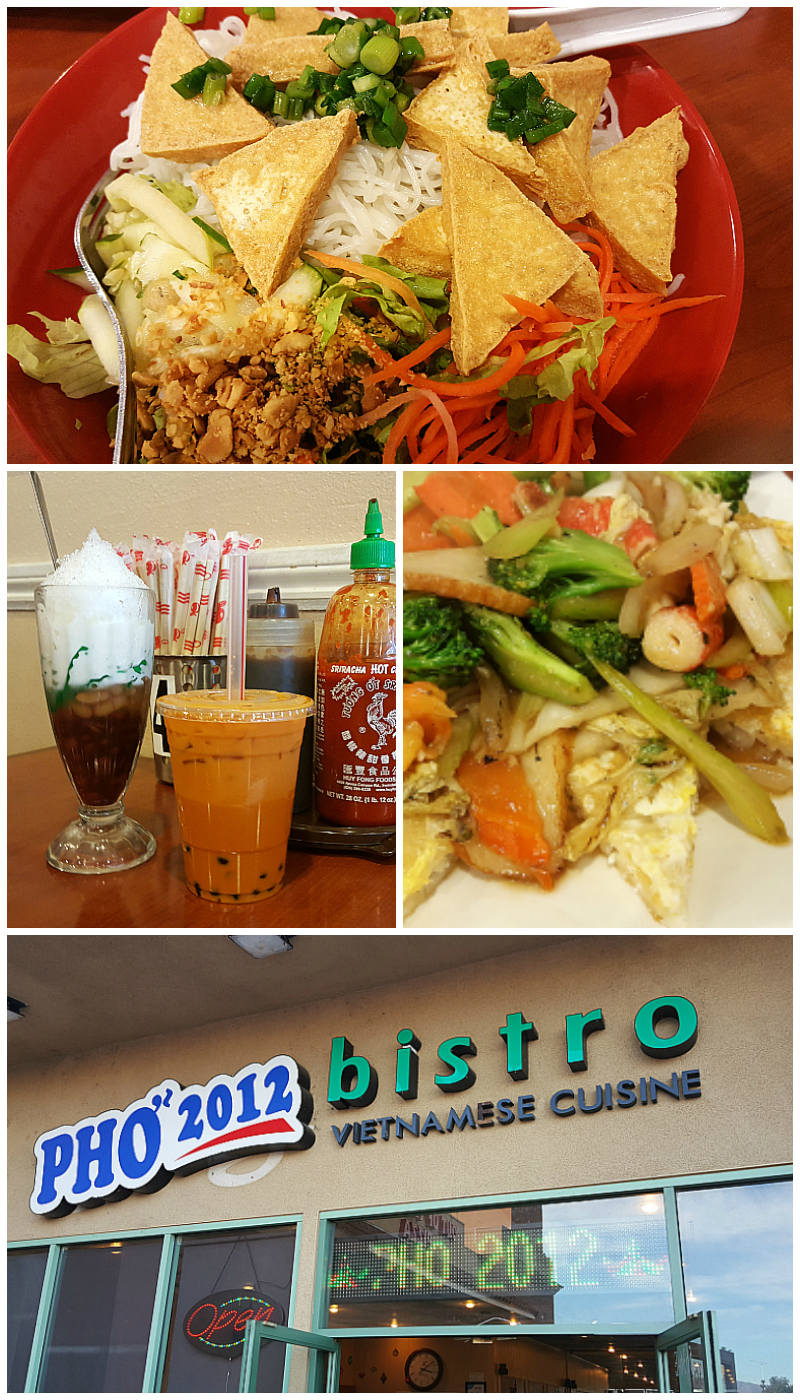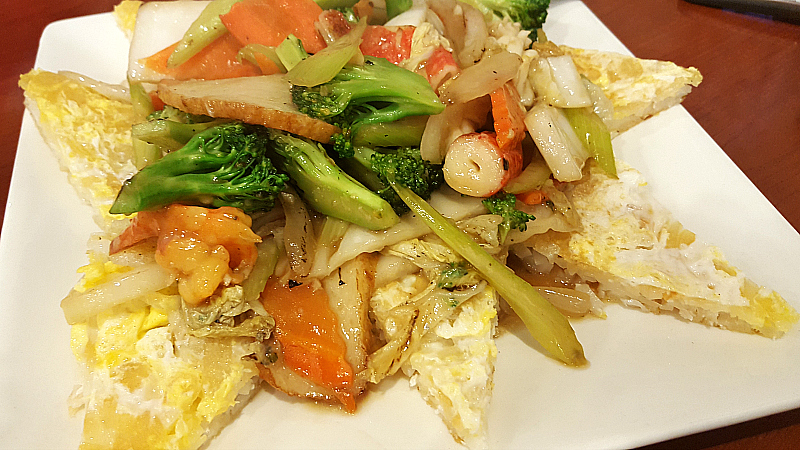 Anaheim Pho 2012 Bistro
While looking for food after a fun day with my son, we came across the Anaheim Pho 2012 Bistro.
The Vietnamese restaurant is in the retail center on the corner of Imperial Highway and La Palma in Anaheim near In-n-out.
There are a number of restaurants here and we decided that Vietnamese food sounded good.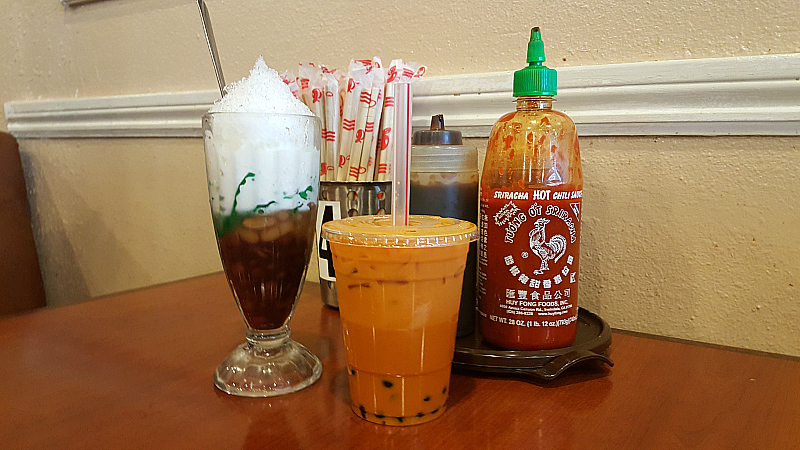 I'm generally a water drinker at restaurants, but often try something else at Vietnamese restaurants.
I had a delicious Thai Milk Tea with Boba. My son had the Rainbow Colored Beans with Coconut Milk.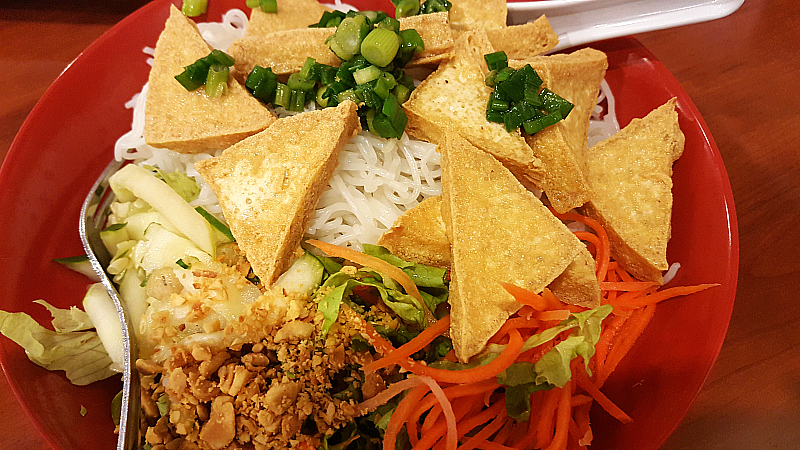 Vegetarian options were VERY limited at this restaurant. Even the vegetable items were made with meat or fish stock.
IF you avoid animal products, you'll need to ask about the ingredients prior to ordering. I ended up with a cold noodle tofu bowl.
The crispy tofu was tasty, but the dish was bland since the flavor for the entree comes from the fish sauce that I had them leave off.
My son enjoyed his seafood entree (top photo). Portion size was big and there were a lot of fresh vegetables along with the seafood.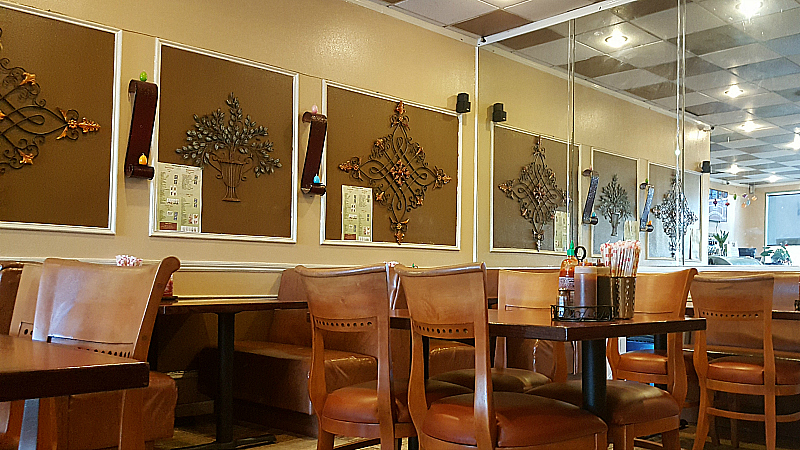 Our server was great. She was attentive and service was quick.
The menu has photos, but none of our food or drinks looked like the pictures on the menu. It was fine, but not what we expected.
I wouldn't recommend Pho 2012 for vegetarians. For others, it could be a good place for a quick and satisfying meal or a tasty Asian beverage.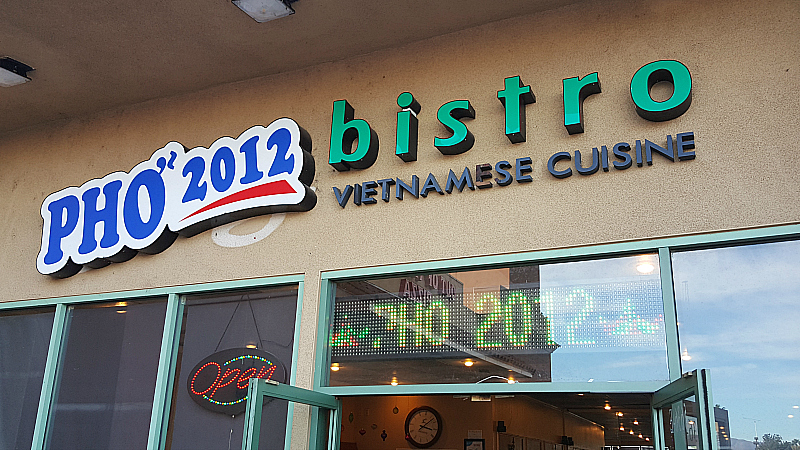 Pho 2012 Bistro
5636 E La Palma Avenue
Anaheim, CA 92807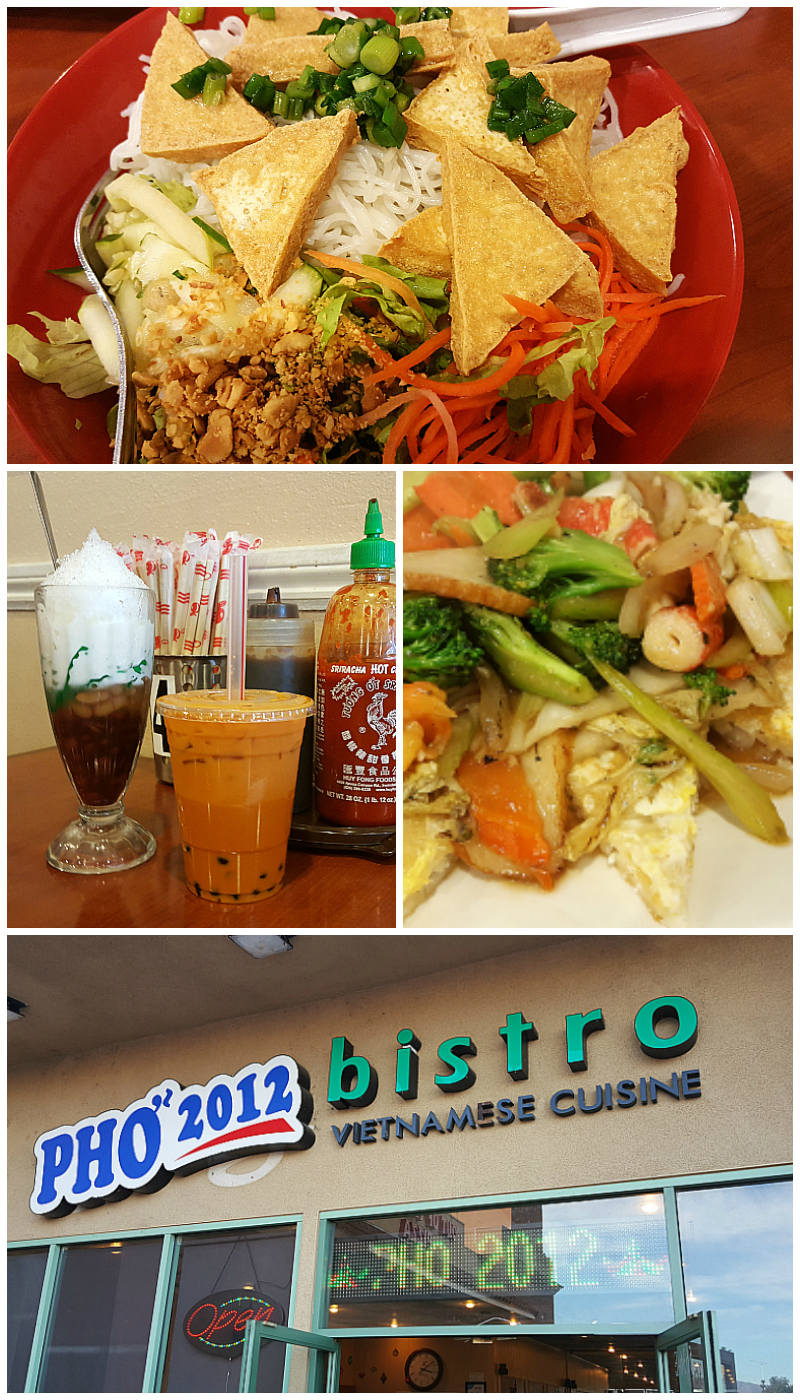 Check out my other restaurant reviews, so you can plan your next delicious adventure.