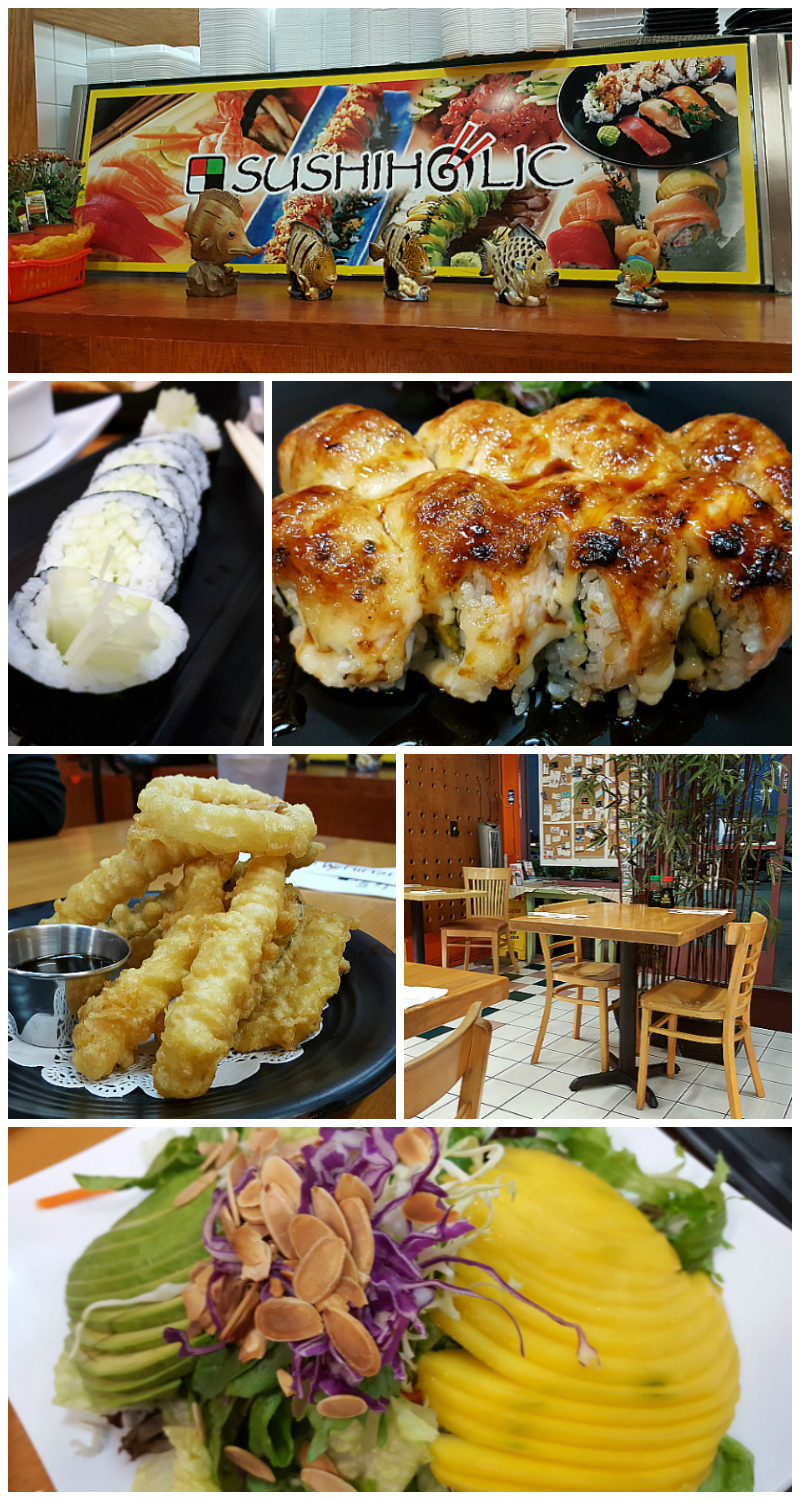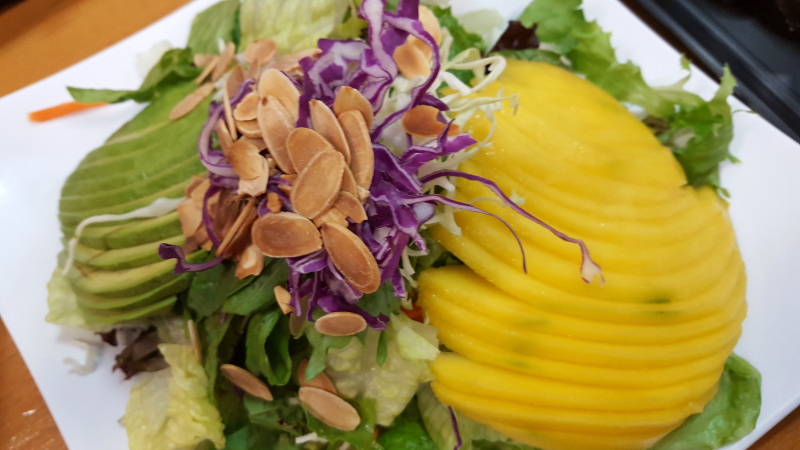 Sushiholic is a diamond in the rough, and it is wonderful. This unassuming restaurant is in a small space in a La Mirada strip mall that has seen better days.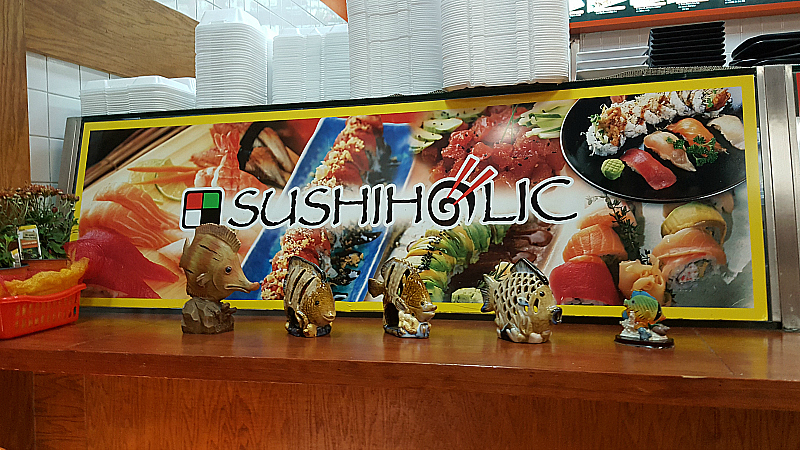 The sushi chefs, however, are top notch. They use fresh ingredients and everything is made to order. I've been here many times and have always enjoyed myself.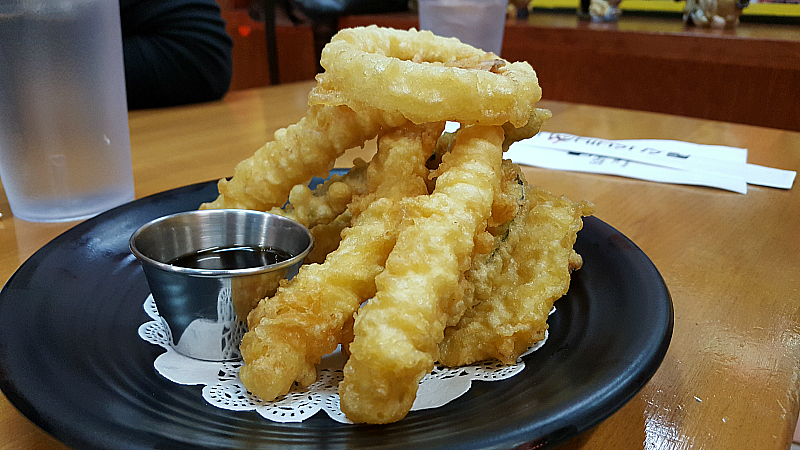 This time I had a vegetarian mango and avocado salad that was delicious and filling. It was more than enough for an entree.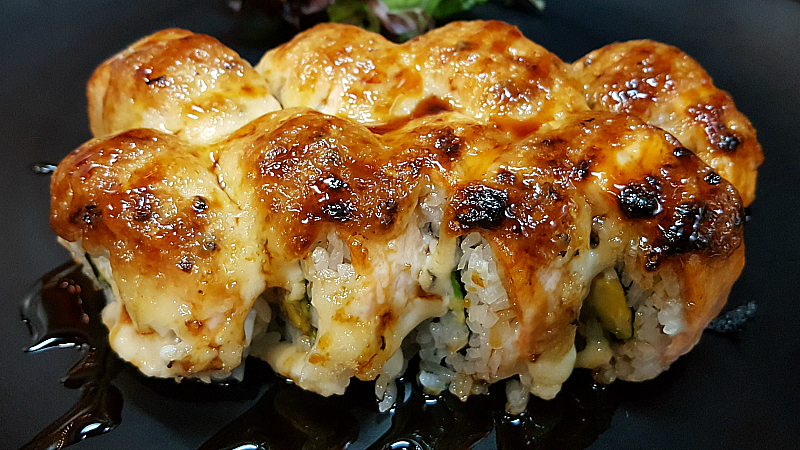 I also ordered a cucumber roll, just because. However, it was too much food for me, so I enjoyed but didn't finish either plate.
Others who were with me had tempura shrimp and veggies, sushi, miso soup and a combination meal. It was good and reasonably priced.
We had a green tea ice cream for dessert, just one for 4 of us. It was nice to have a little bite of sweetness even though I was too full to have much of it.
Good food, friendly service and good prices mean that I will be back again!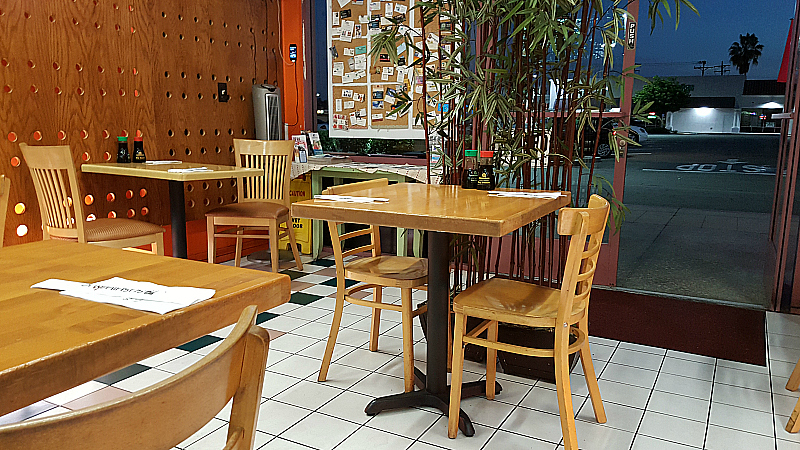 Sushiholic
15749 Imperial Hwy
La Mirada, CA 92604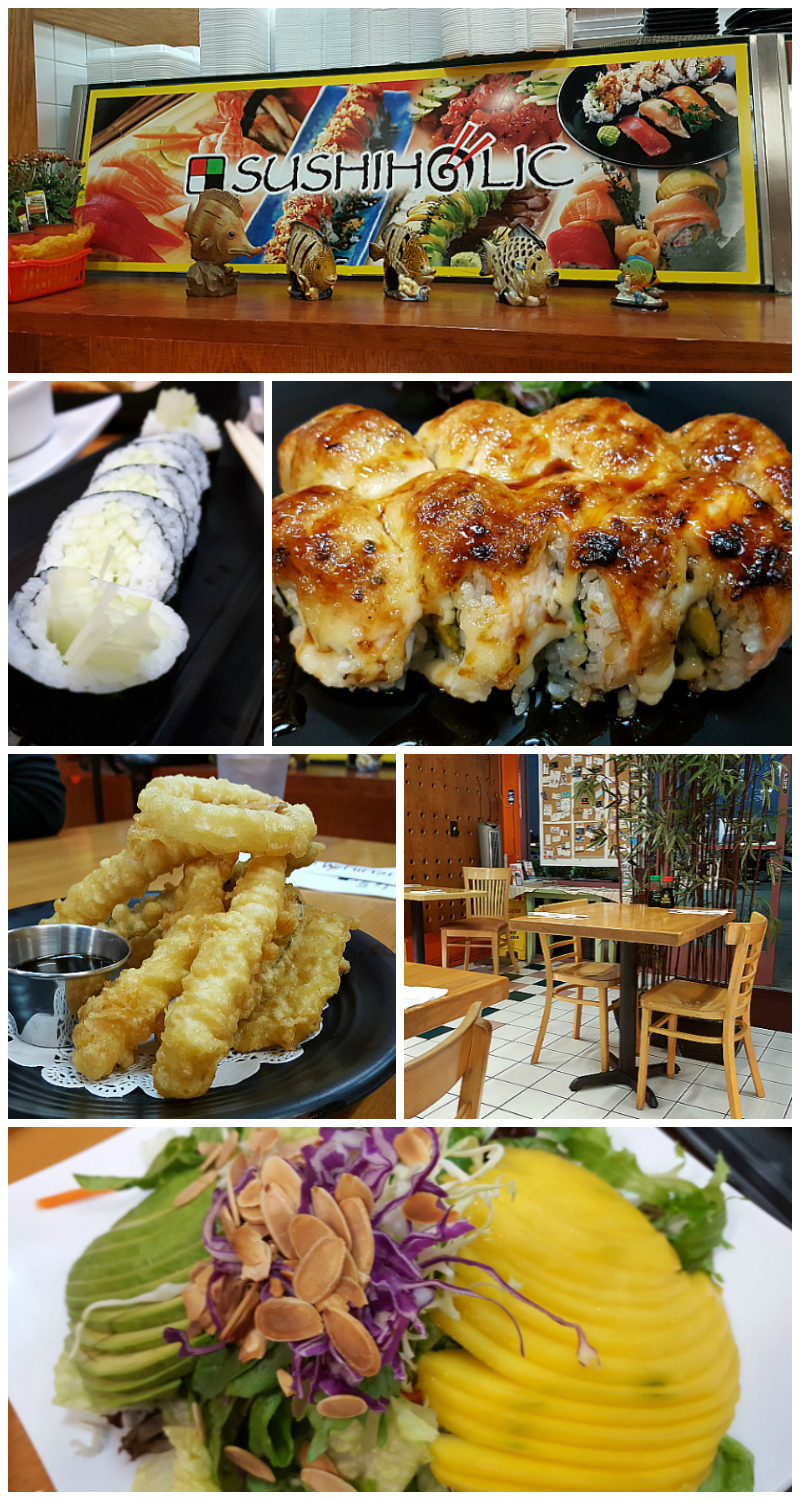 Check out my other restaurant reviews, so you can plan your next delicious adventure. I always like dining with a group, so that we can see and taste a wide variety of dishes.