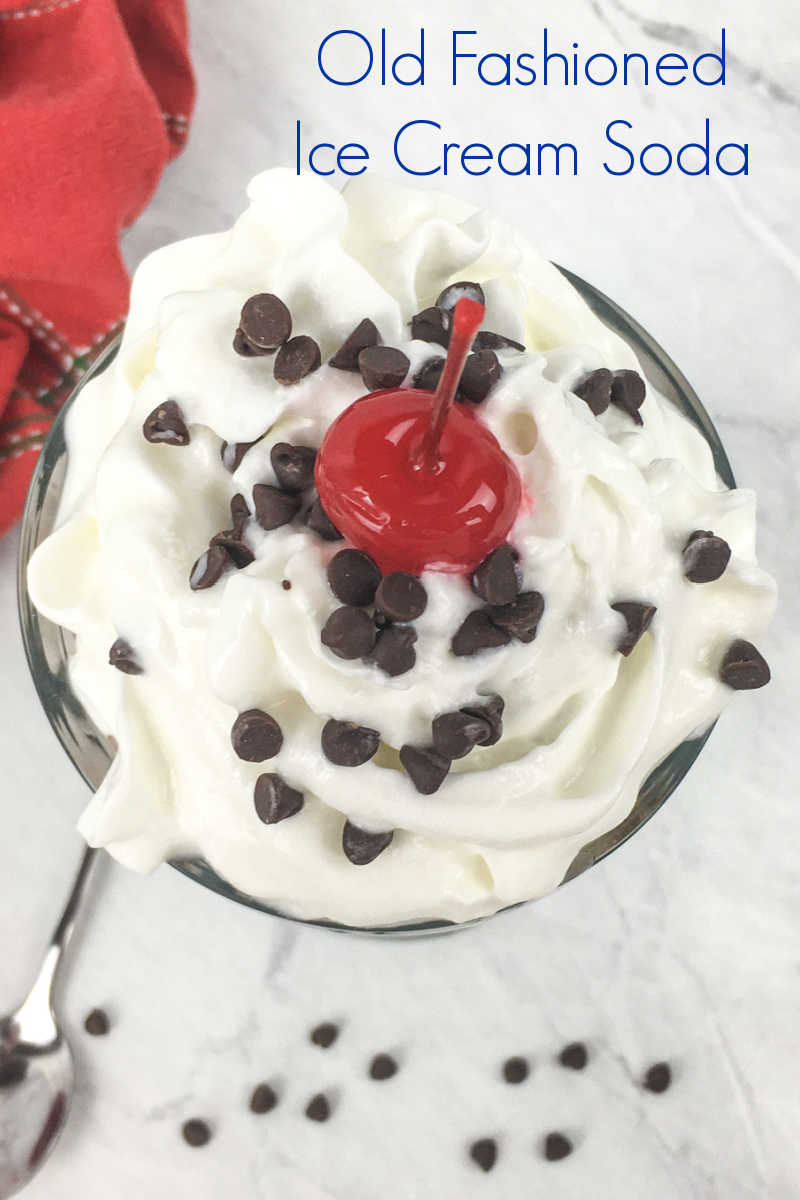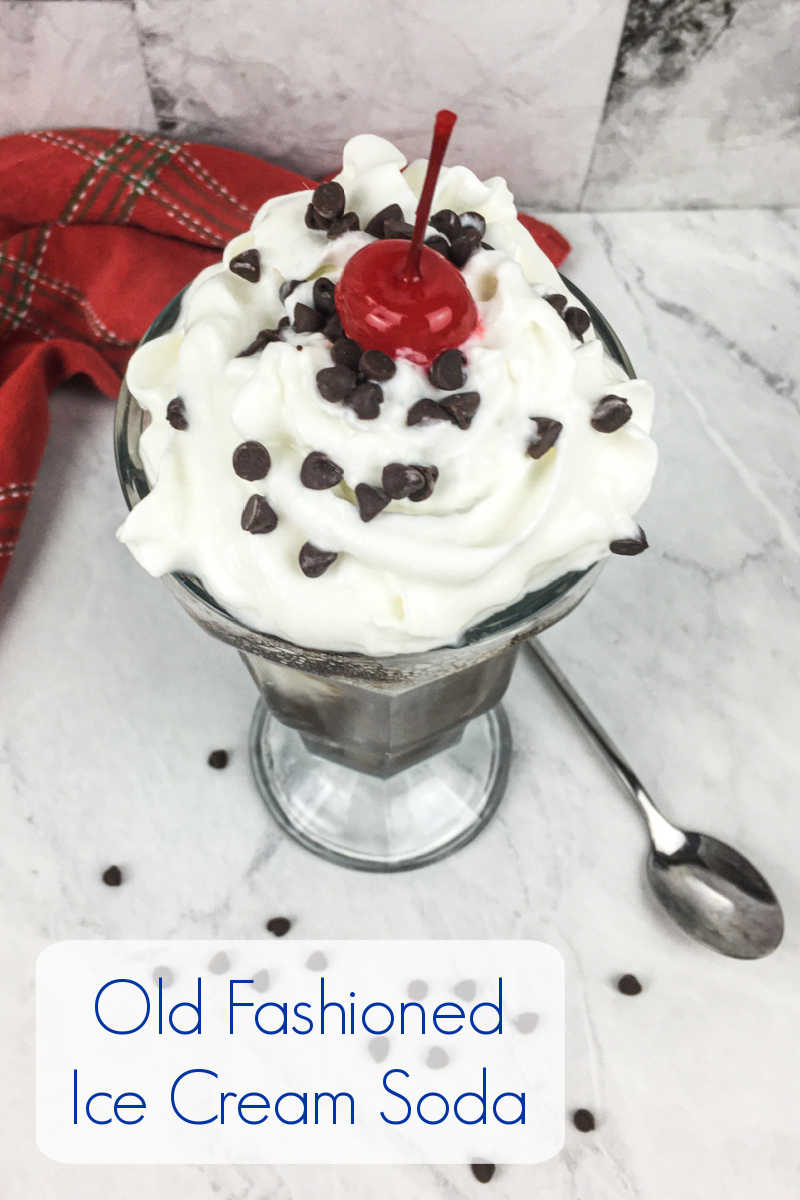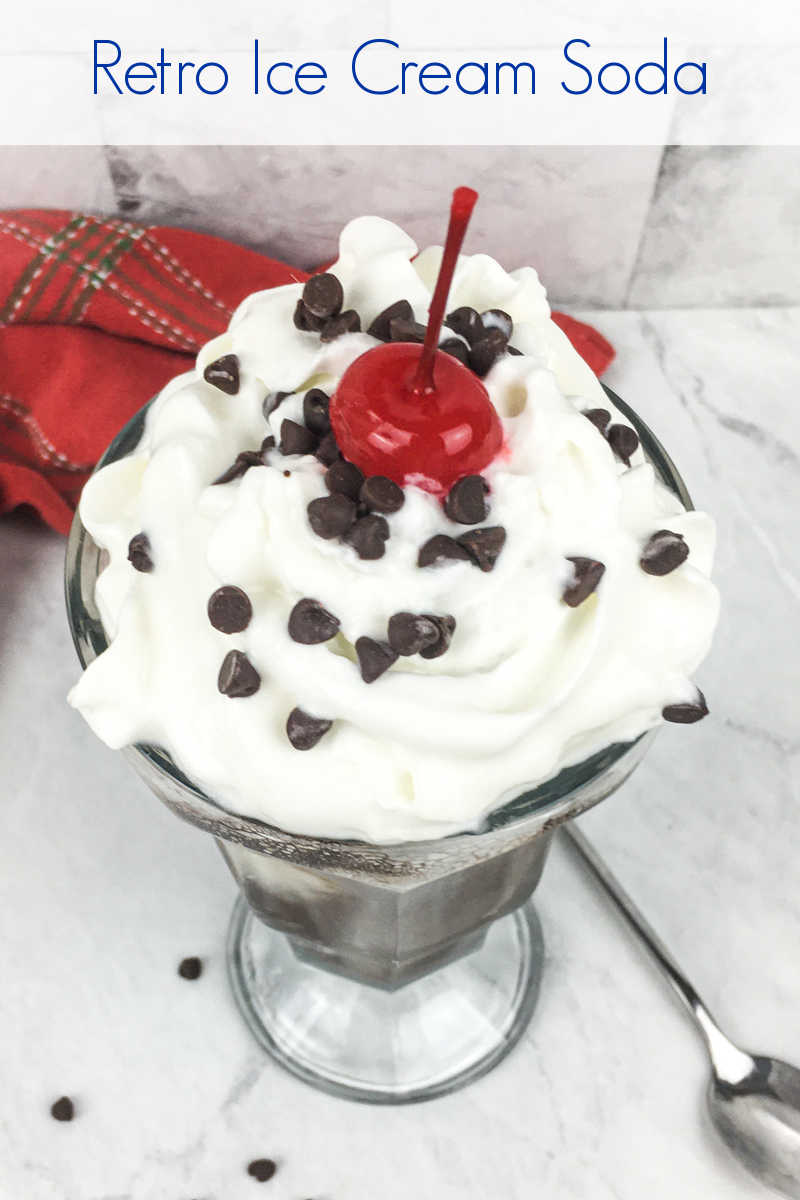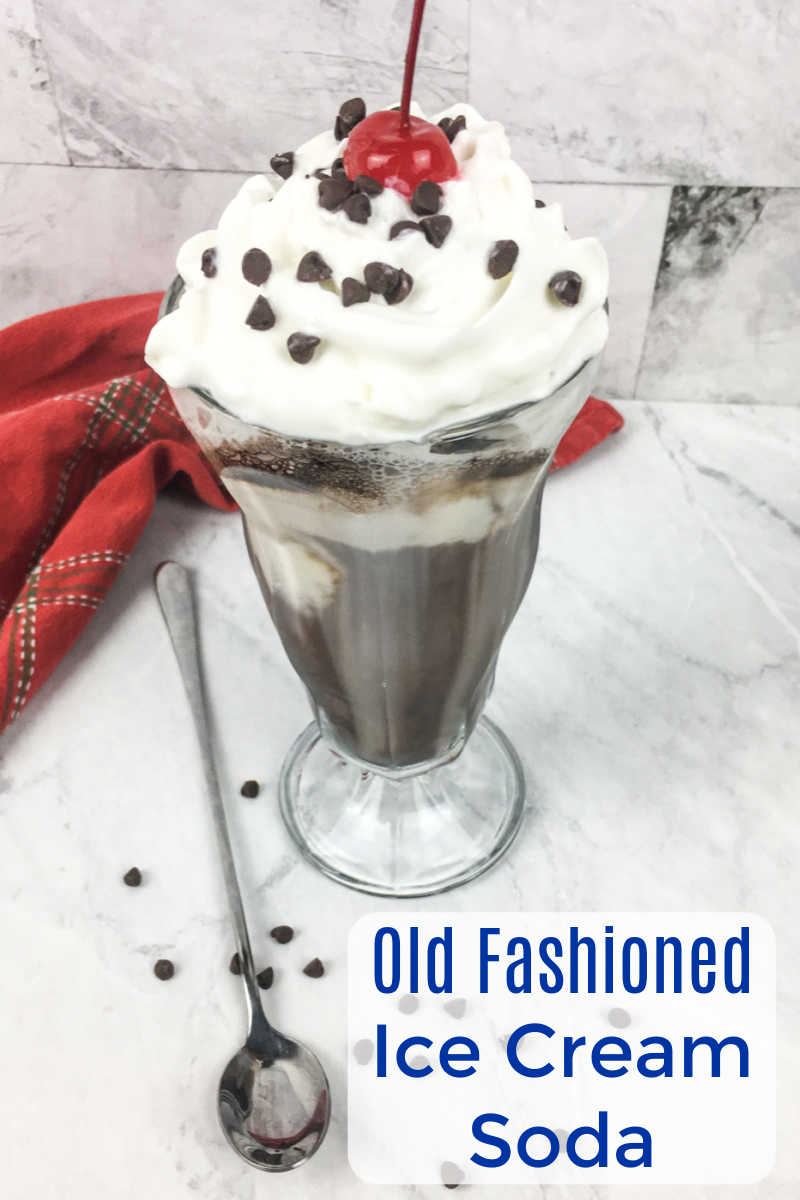 Vanilla Ice Cream Soda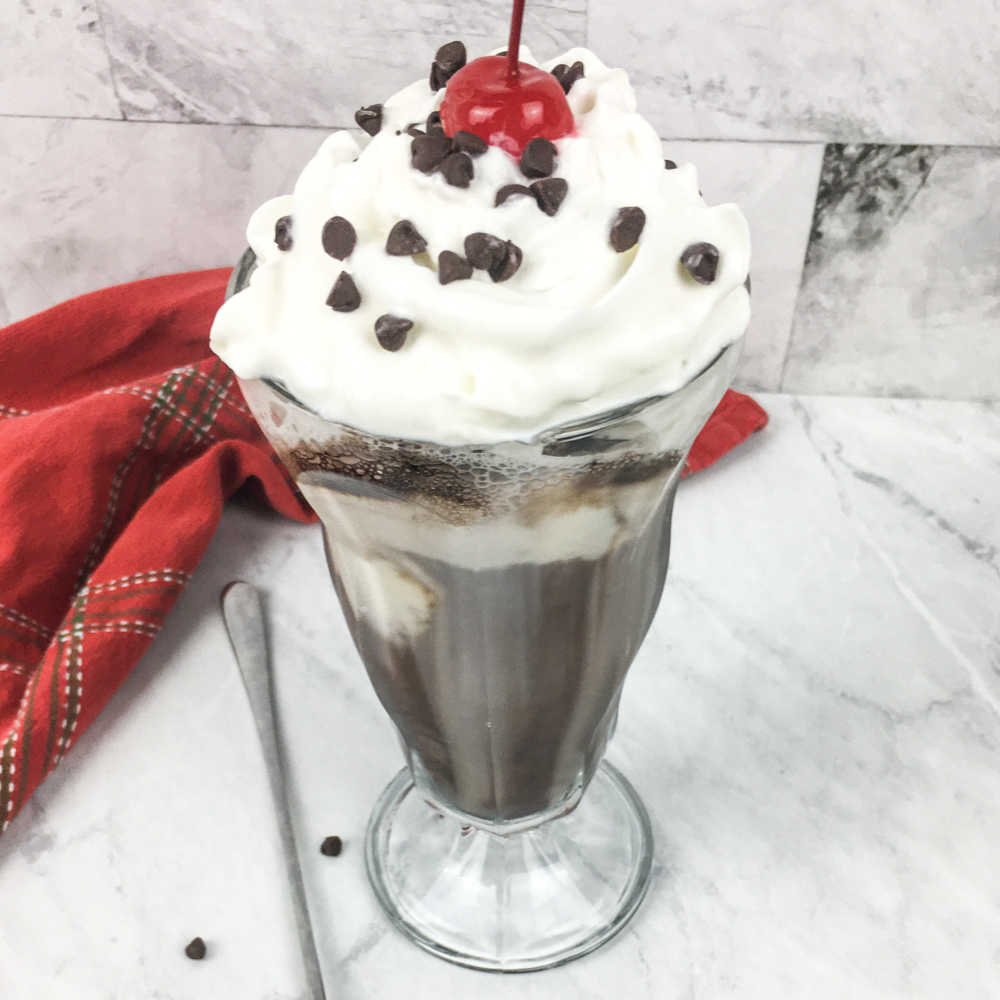 Take a trip down memory lane or just create some new memories, when you make this old fashioned ice cream soda recipe.
These days, I usually opt for a smoothie or milkshake, but an ice cream soda is a fun change that is even easier to make.
You don't need a blender or other special equipment.
I really like serving a soda in an old fashioned soda glass, so the treat has that retro look.
But you can use a mason jar or other glass, if you don't have soda glasses.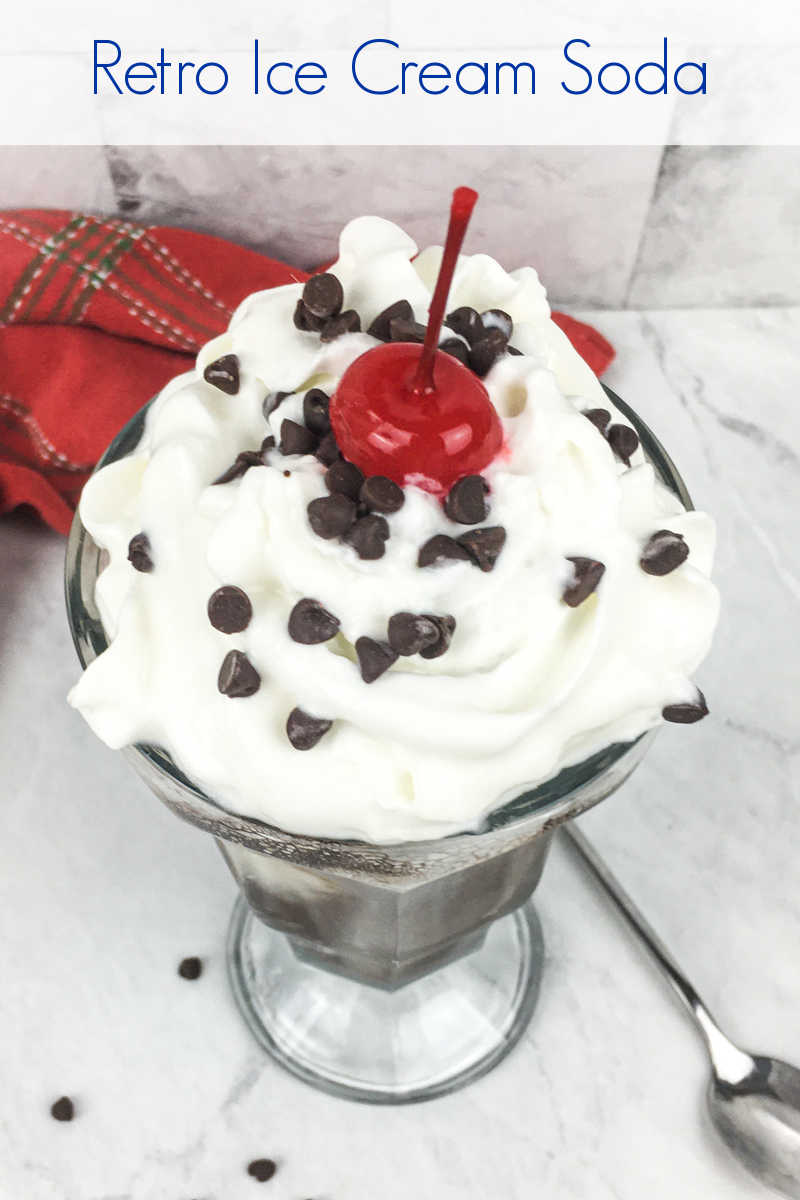 When you add the chocolate syrup, let it drip down the inside wall of the soda glass.
It looks great and you'll get the chocolatey taste throughout.
This soda is topped with whipped cream, mini chocolate chips and a maraschino cherry.
Feel free to add sprinkles or other toppings, if you'd like.
This is a wonderful treat for a warm Summer day, a birthday party or family movie night.
Enjoy!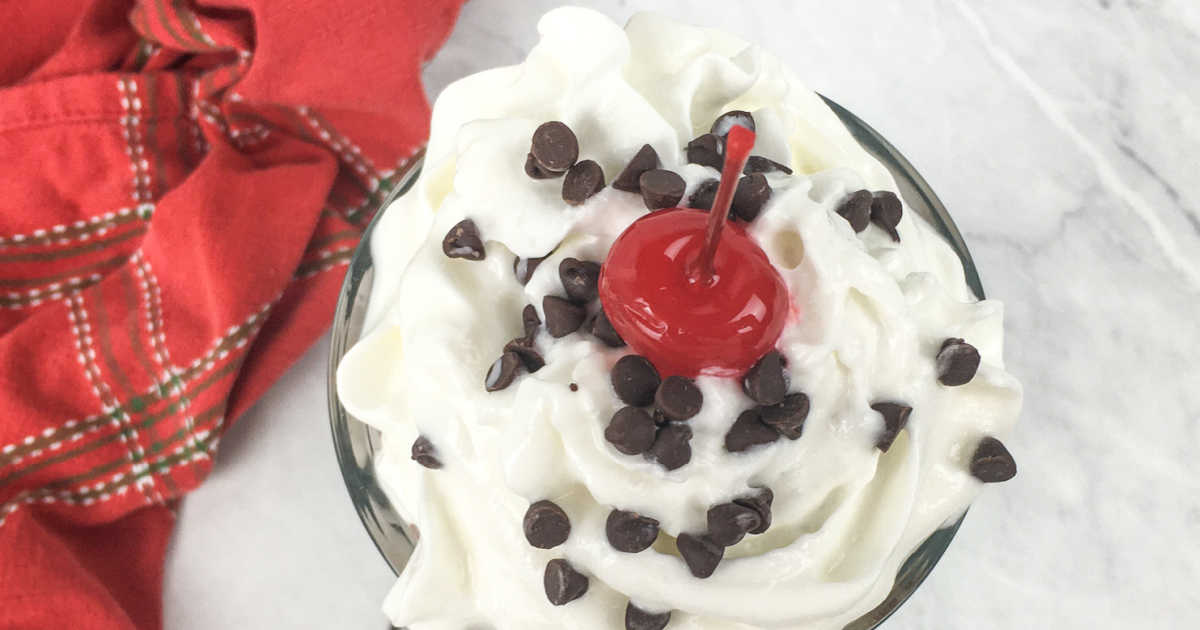 Old Fashioned Ice Cream Soda Recipe
Prep time: 15 minutes
Cook time: none
Serves: 2
Ingredients
¼ cup Chocolate Syrup
2 cups Club Soda
2 cups Vanilla Ice Cream
Garnish:
Whipped cream
Mini Chocolate Chips
2 Maraschino Cherries
Supplies
Measuring cup
Ice Cream Scoop
2 Soda Glasses
Instructions
1) Add a tablespoon of chocolate syrup to each soda glass and top with club soda.
2) Add ice cream to each glass and top with the remaining chocolate syrup.
3) Top with whipped cream, mini chocolate chips and a maraschino cherry.
4) Serve immediately.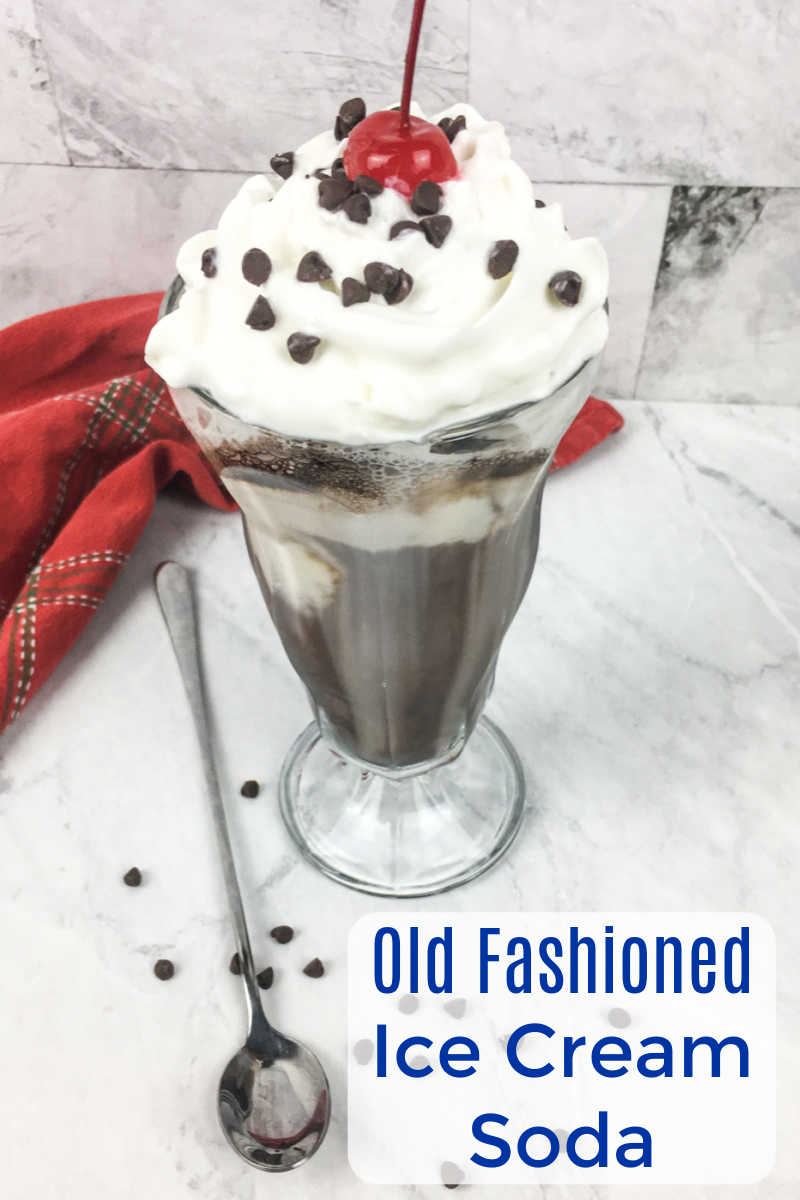 More from Mama Likes To Cook
Check out my dessert recipes, so you can get more sweet inspiration.
Following are a few of my other treat recipes that are great for the holidays:
Then take a look at the rest of my vegetarian recipes, so you can have even more delicious fun in the kitchen!