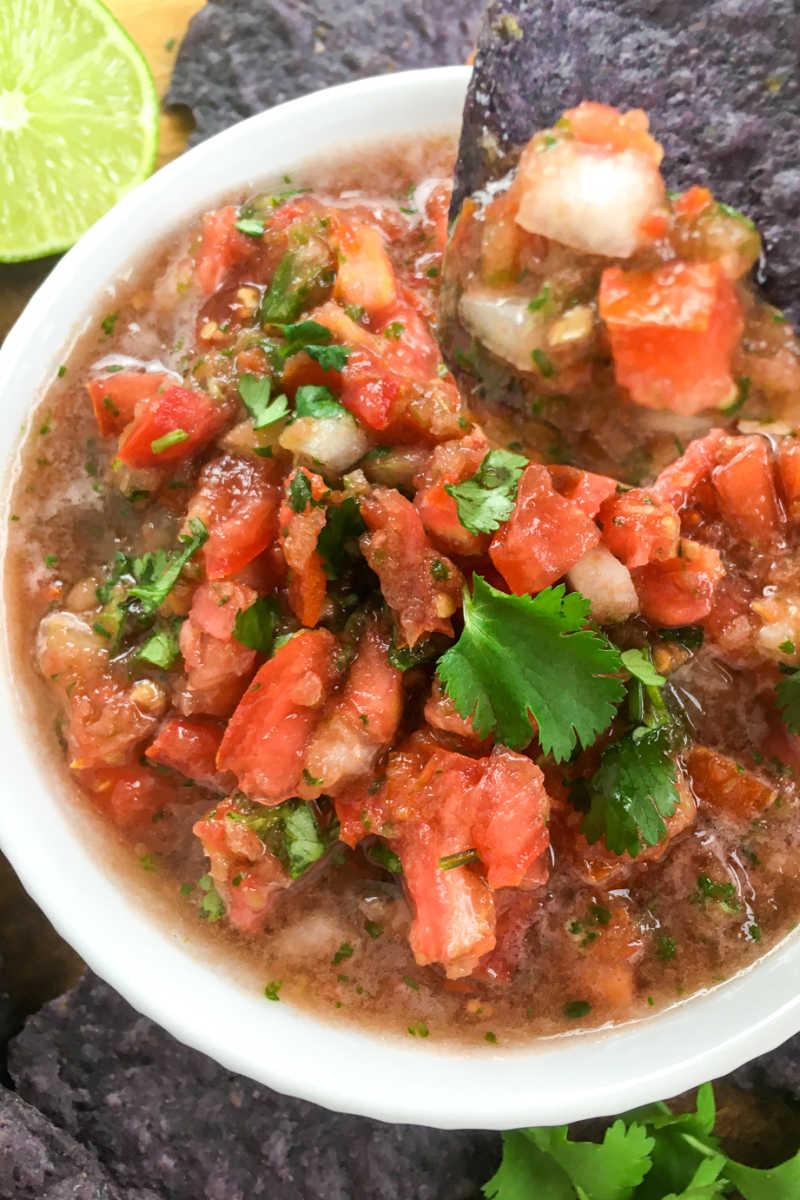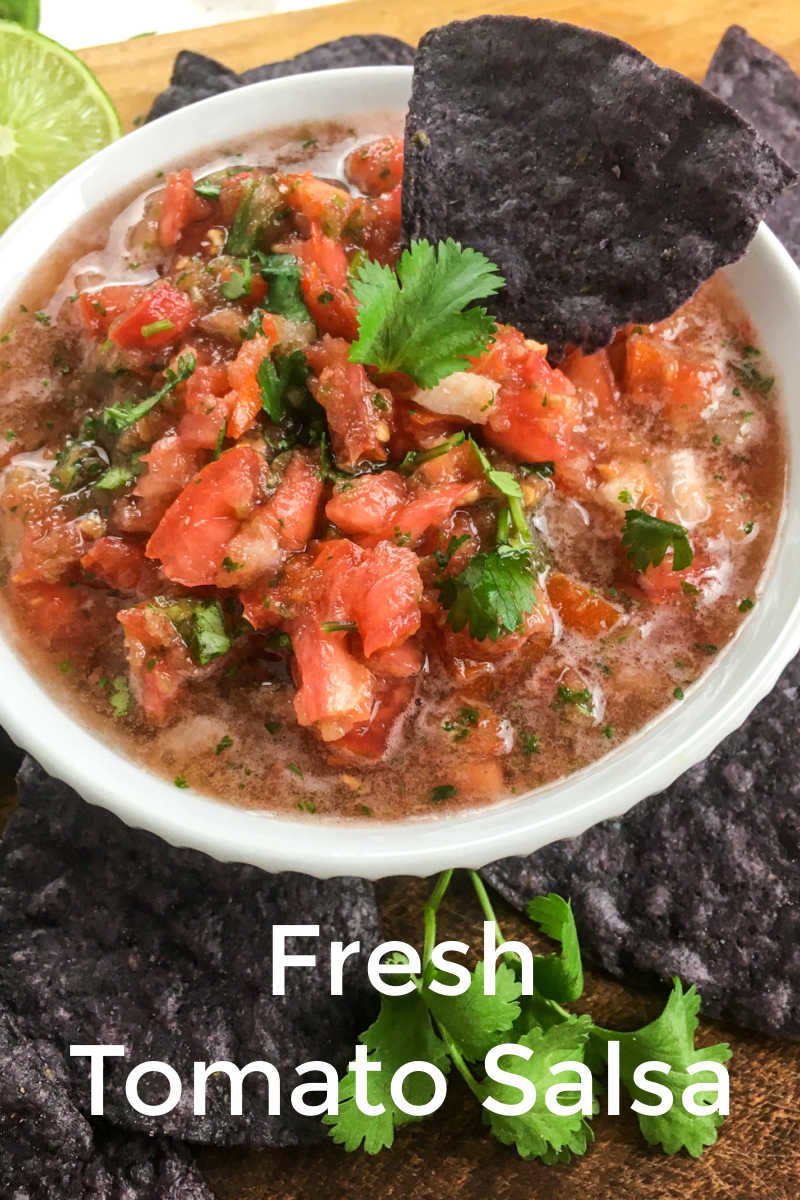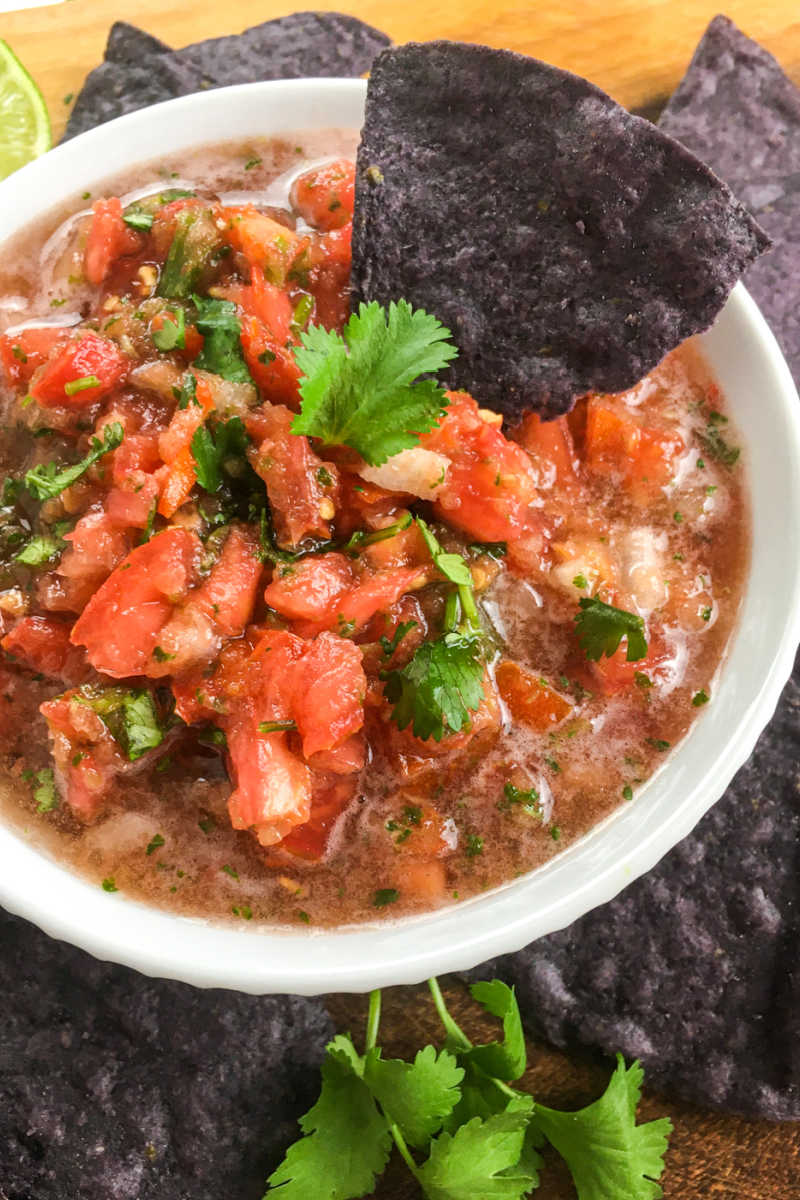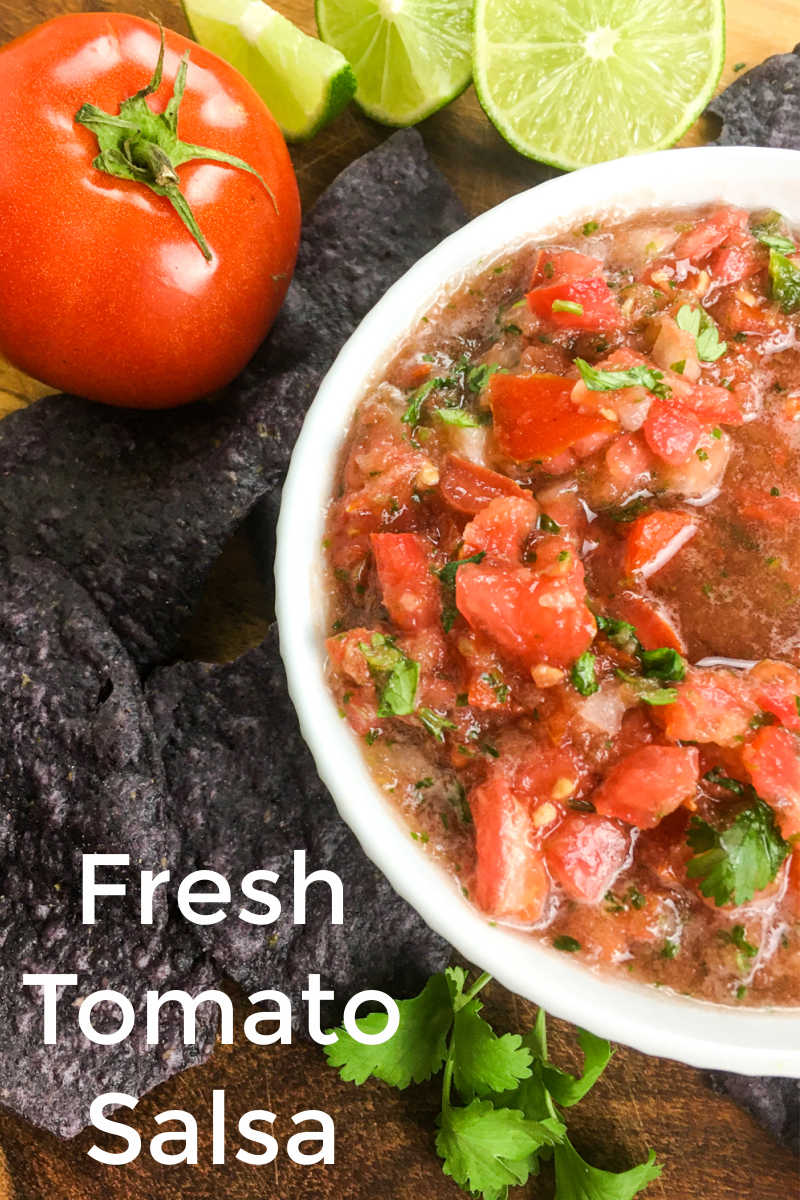 Easy Homemade Salsa
with fresh tomatoes and cilantro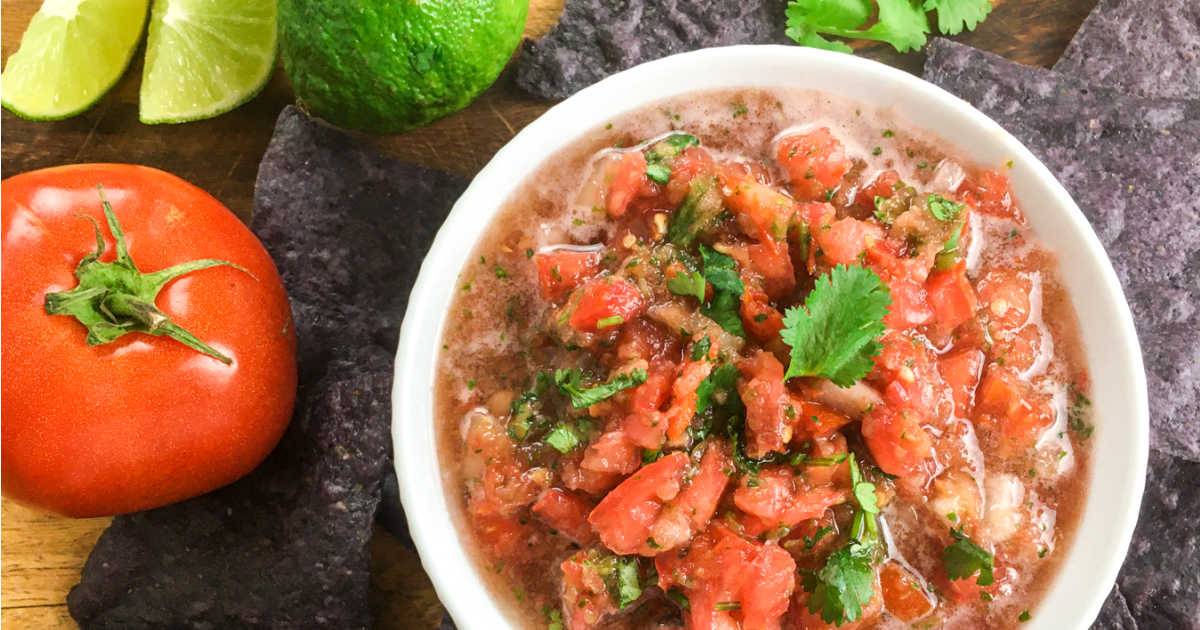 Chips are so much better, when they are served with homemade salsa made with fresh tomatoes, jalapeno, garlic, onion and cilantro.
This recipe is wonderful, when you use peak of the season tomatoes from your garden or a farmer's market.
The flavors are bright and bold, so you'll want to finish every drop.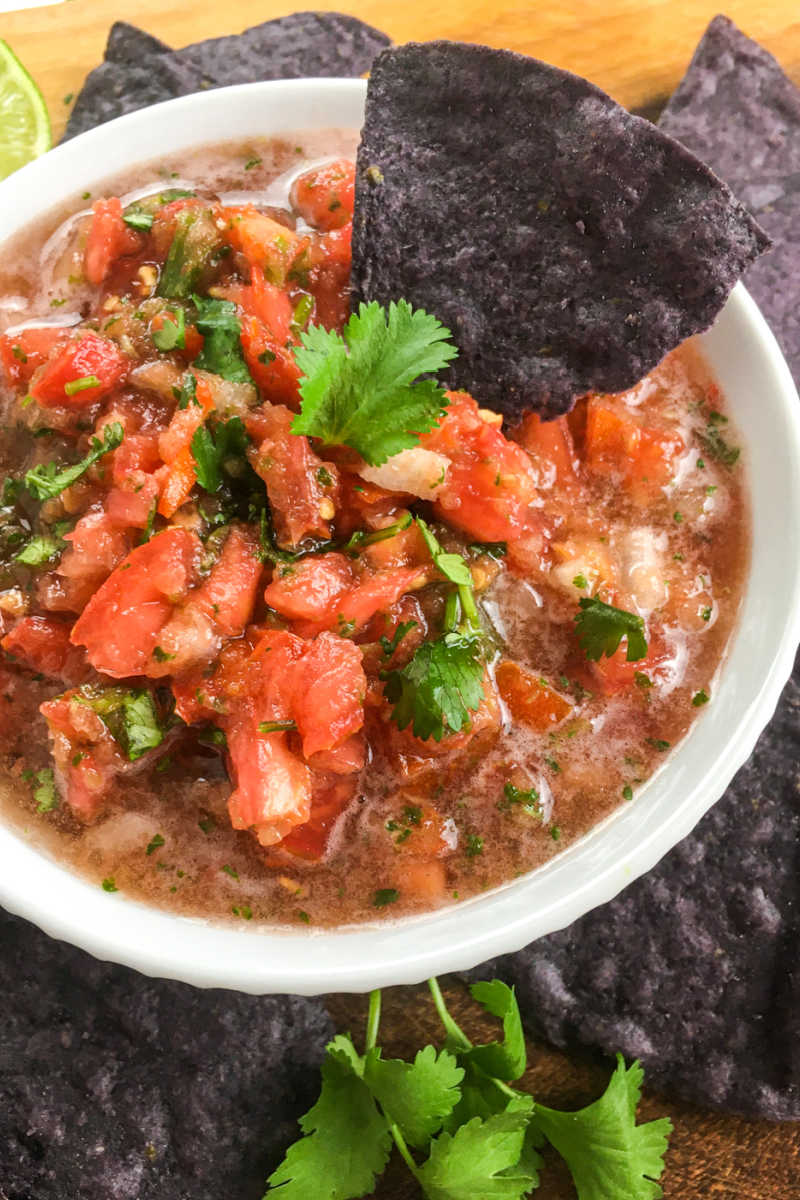 I absolutely love cilantro, lots of it, but I understand that not everyone does.
If you are not a cilantro fan, just leave that out of the recipe and it will still be delicious.
This salsa is easy enough to make last minute right before you need a snack.
Or you can make it ahead of time and let it sit in the refrigerator to enhance the flavor.
Enjoy!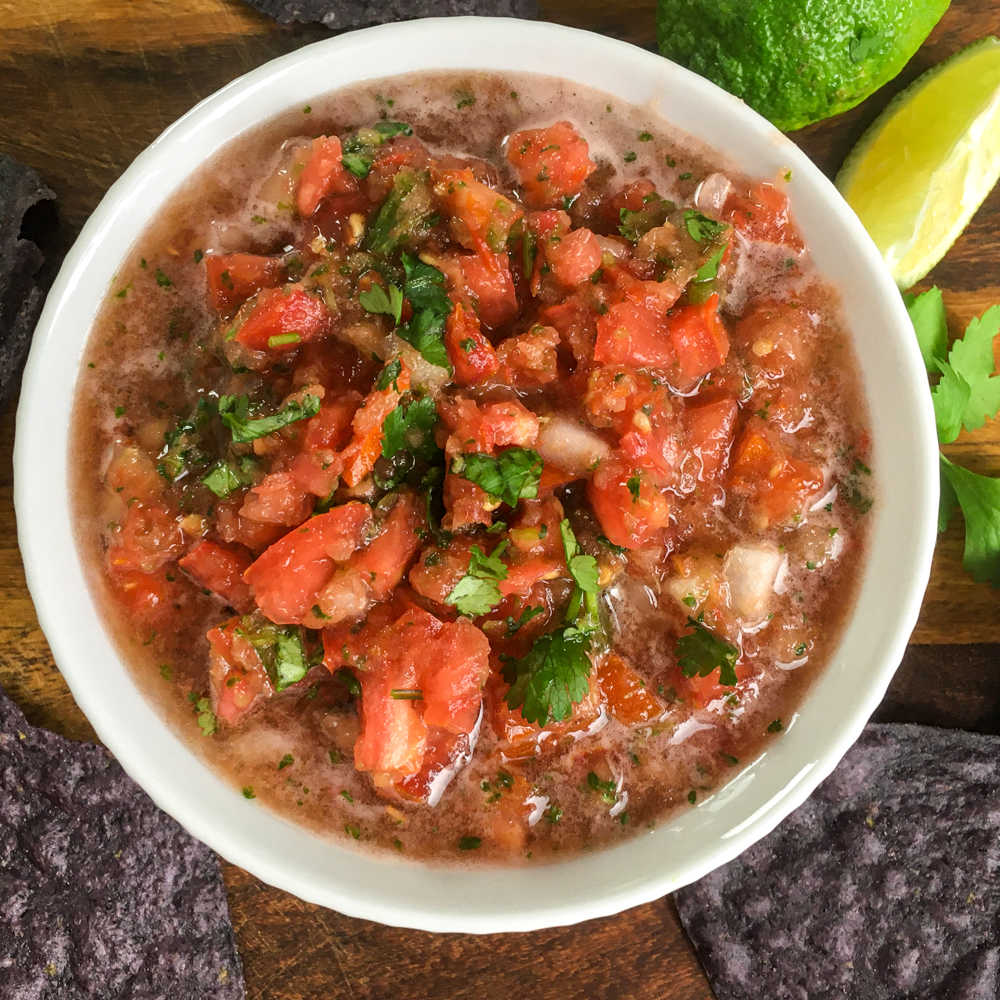 Homemade Salsa Recipe
Prep time: 15 minutes
Cook time: none
Serves: 2-4
Ingredients
2 lbs. Fresh Tomatoes
2 small Jalapeño Peppers
½ White Onion
3 cloves Garlic
½ cup Fresh Cilantro
½ t Salt (or to taste)
2 T Lime Juice
Supplies
Non-reactive Mixing Bowl (Glass, ceramic, stainless steel…)
Chef Knife
Blender or Food Processor
Instructions
1) Divide the tomatoes, jalapeño peppers, onion, and cilantro equally into two groups.
2) First, roughly chop one group and all of the garlic. Add to a blender or food processor. Blend/pulse briefly, so that ingredients are well combined, but not completely liquified. Transfer to a non-reactive bowl and set aside.
3) Second, dice the remaining group of ingredients and add to the bowl with the processed tomato mixture. Pour in the salt and lime juice and stir to combine.
4) Serve immediately or cover and store in the refrigerator.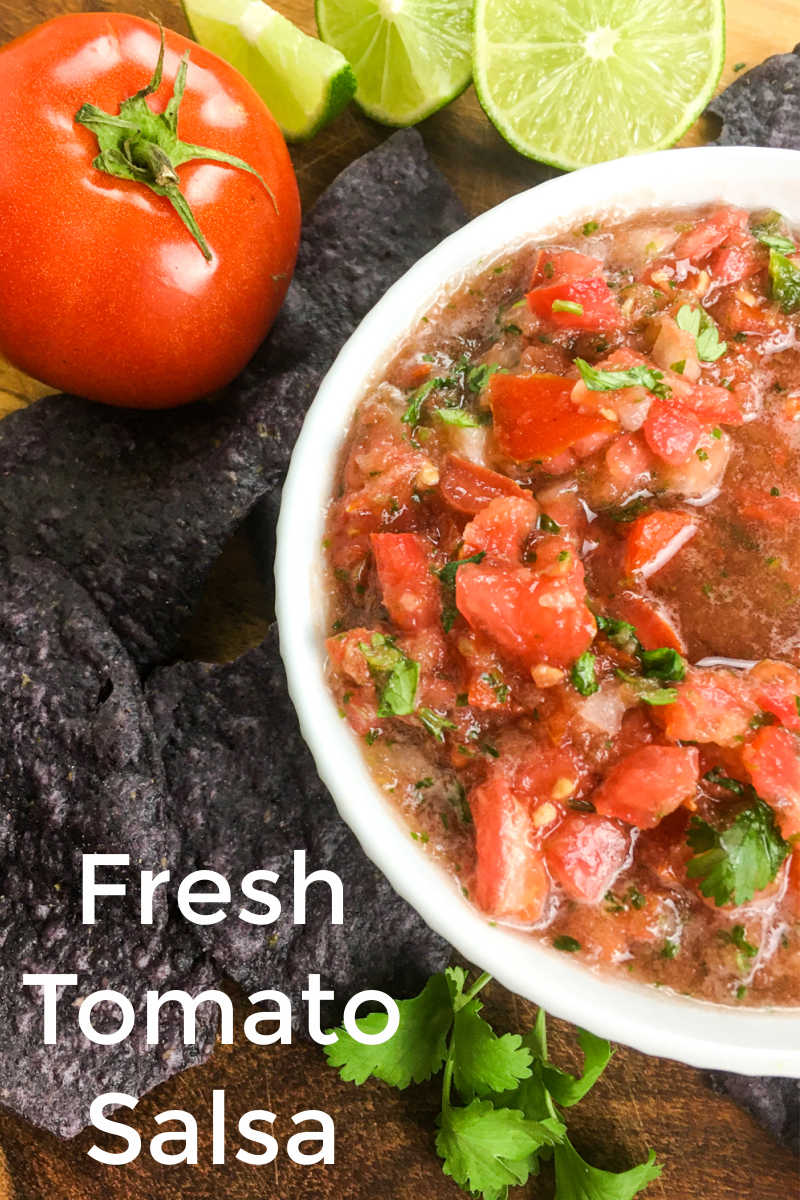 More from Mama Likes To Cook
Check out my dessert recipes, when you want some sweet inspiration.
Following are some of my other salsa recipes:
Then take a look at the rest of my vegetarian recipes, so you can have even more delicious fun in the kitchen!