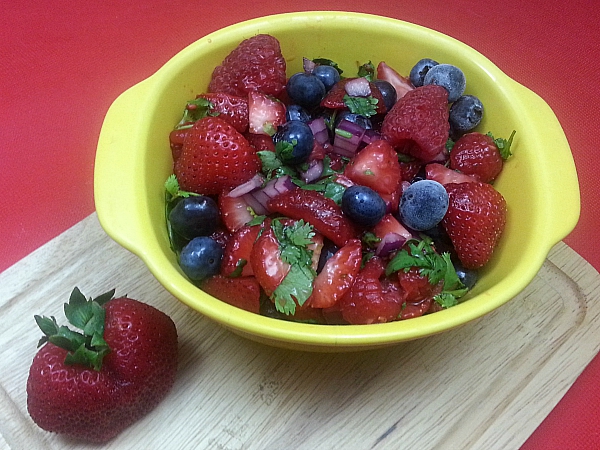 Doesn't this salsa look delicious?
You could get salsa from a jar, but homemade is really easy and the taste is out of this world. If you have kids who like to help in the kitchen, this is a great recipe to prepare with them.
Fresh Berry Salsa
Ingredients:
1 Cup Strawberries, chopped
1/2 Cup Blueberries
1/2 Cup Raspberries
1T Red Onion, chopped
2T Cilantro, chopped
1t Honey or Agave
1t Lemon Juice
Instructions:
Combine all ingredients. Gently toss together.
Refrigerate for 10-15 minutes. Serve and enjoy!