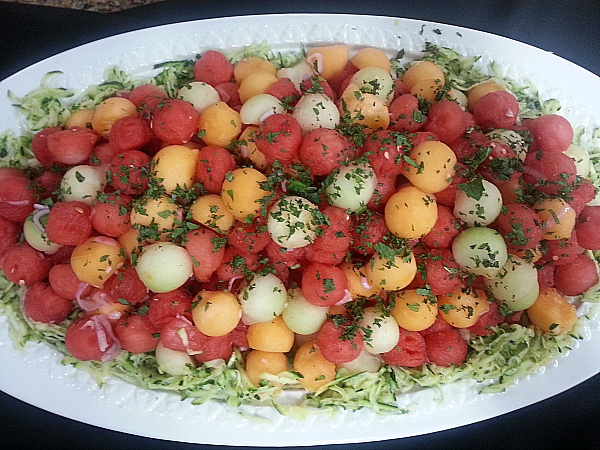 Susan Herrmann Loomis is a busy woman who loves food and her life in France. She's authored numerous cookbooks and teaches cooking classes in Paris and from her home in Normandy.
She was in Southern California at Melissa's Produce this week as part of the US tour for her latest book, In a French Kitchen: Tales and Traditions of Everyday Home Cooking in France. I loved hearing about her passion for fresh, local food and was thrilled to learn that French cooking doesn't have to be difficult or time consuming to be delicious.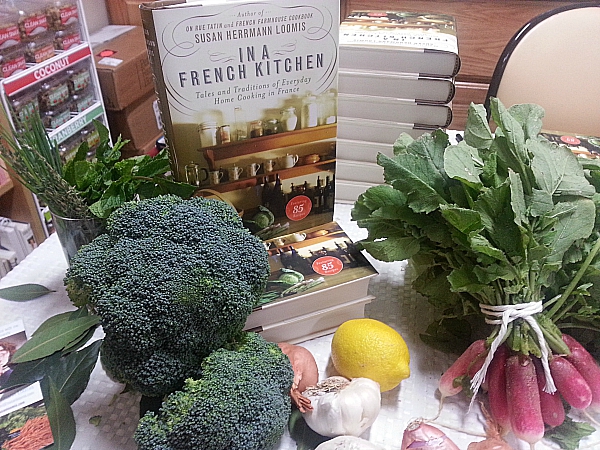 The chefs at Melissa's prepared a wonderful lunch using recipes from the book. My favorite dish was a Melon Salad with Shallot Vinaigrette (top photo). The mix of flavors was so good that I had to go back for seconds.
The Mushrooms with Chorizo (Champignons Au Chorizo) look beautiful and would be a wonderful appetizer for a dinner party.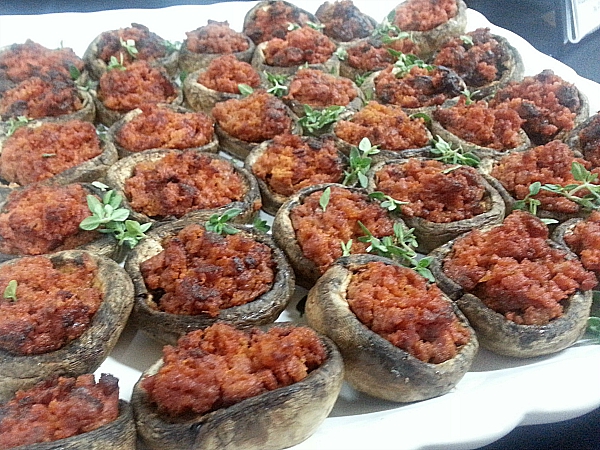 The Sausages with Tomatoes and Golden Rice (Rougail Creole) were a favorite for the meat eaters at the luncheon. Just about everyone I talked with thought this was a stand out recipe.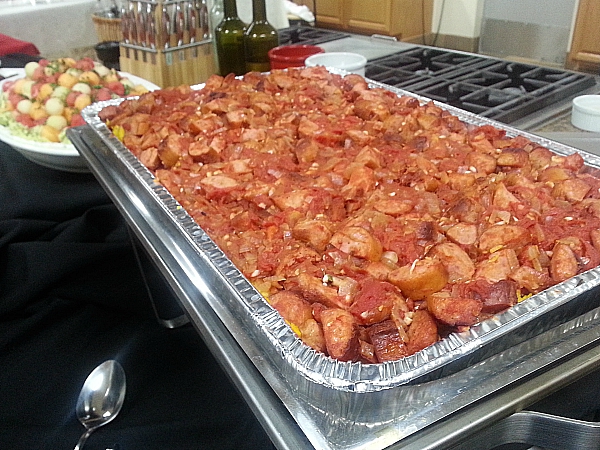 Here in California, we generally 'undercook' our vegetables, so that they are still a bit crispy. In France, braising is often the cooking method of choice since it releases the full flavors of the vegetables. The Braised Broccoli was wonderful.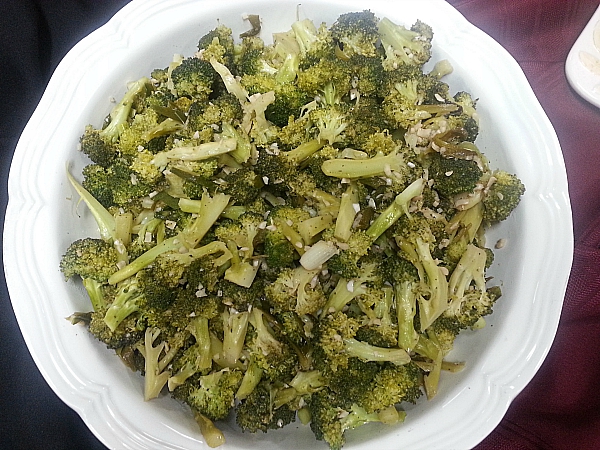 Here in the US, we generally start our meals with salad. In France, it's often the finish to the meal. The Garden Salad with Classic Vinaigrette was simple and tasty.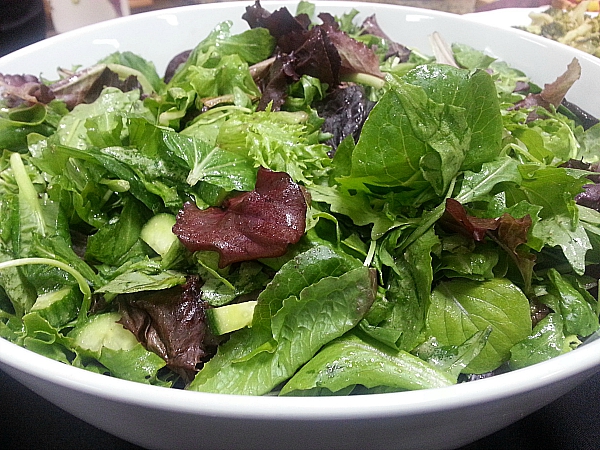 For dessert, I had a Sweet Pie Pastry with Berries and Creme. It was fresh, light and delicious.
The cookbook is a combination of stories and recipes. It's a book that I'll read for pleasure and use to create meals for my family.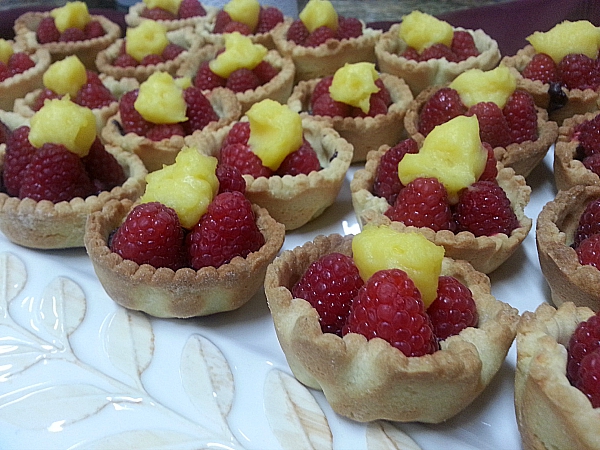 In a French Kitchen

Tales and Traditions of Everyday Home Cooking in France
by Susan Herrmann Loomis
isbn 978-1592408863
Release date 6/16/15