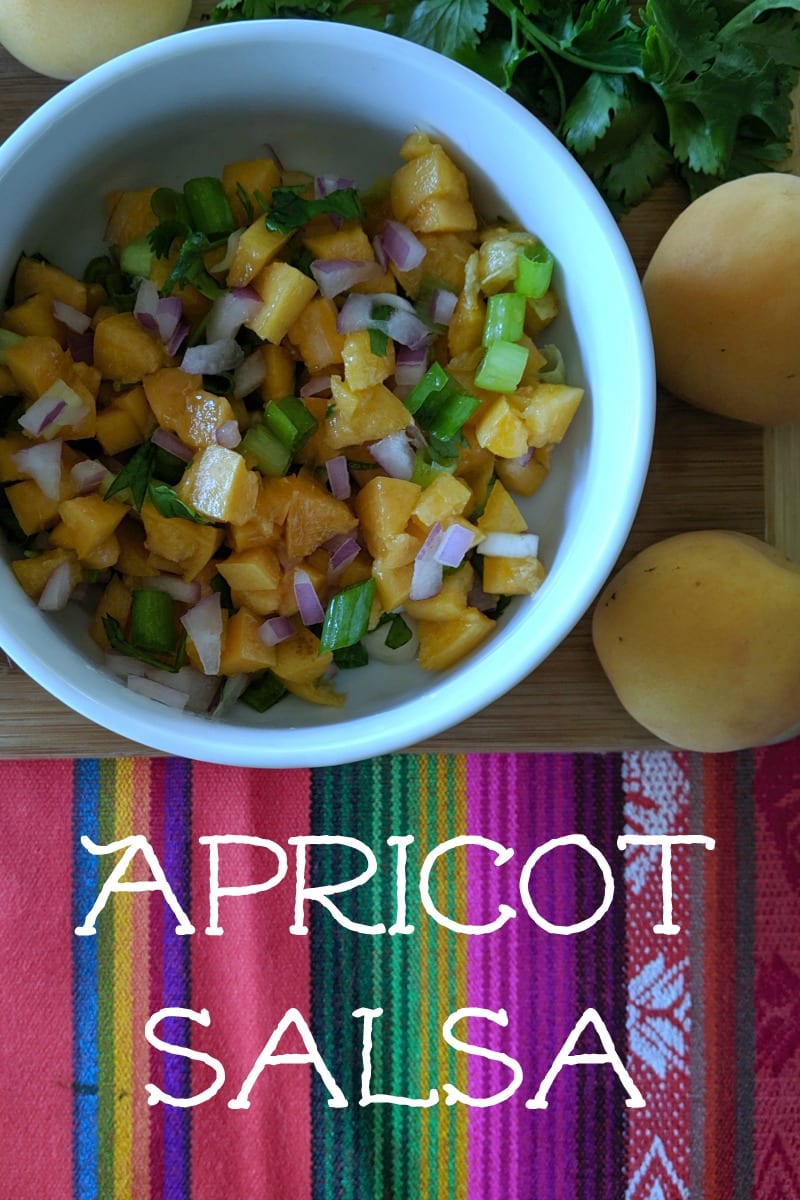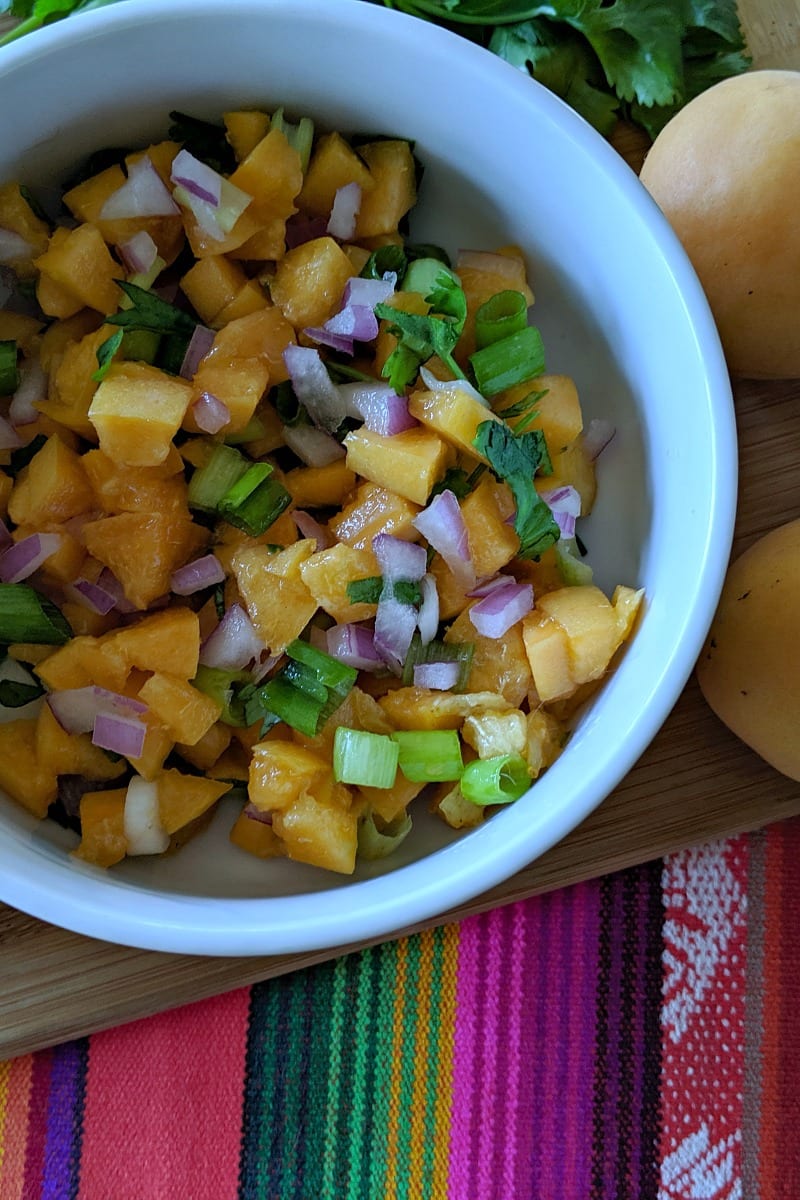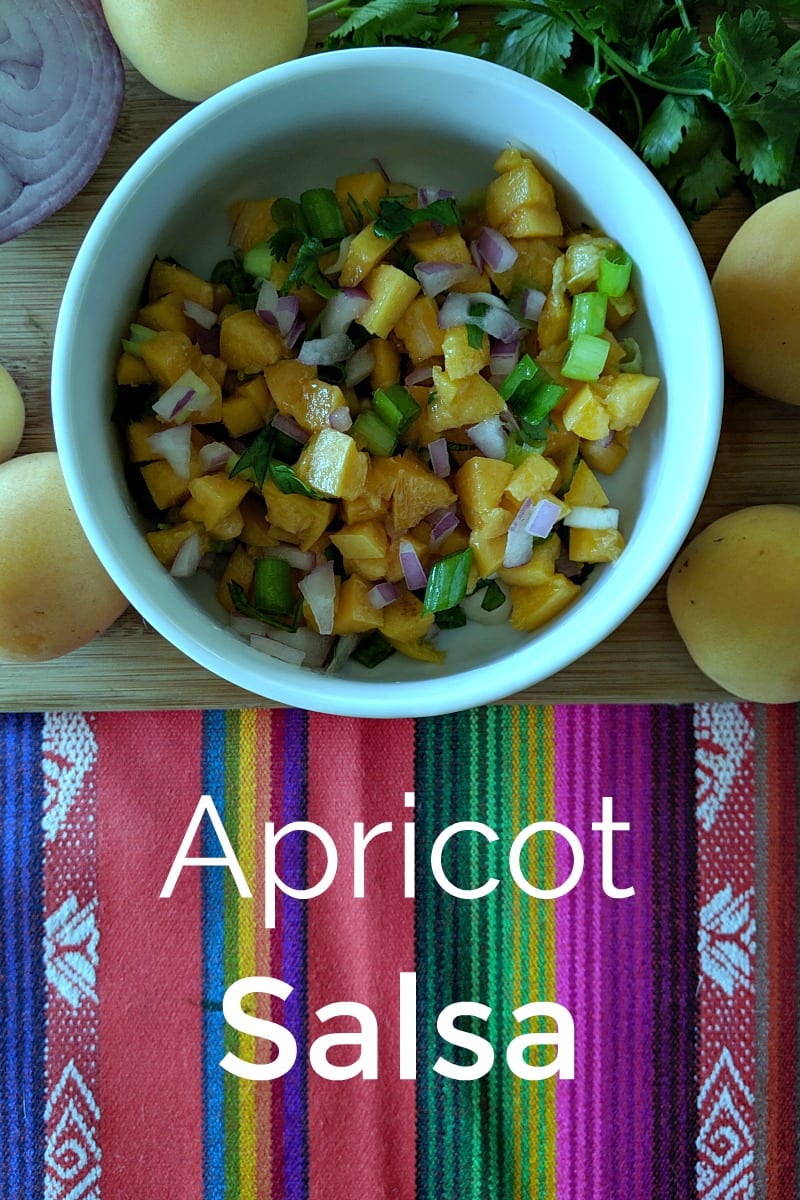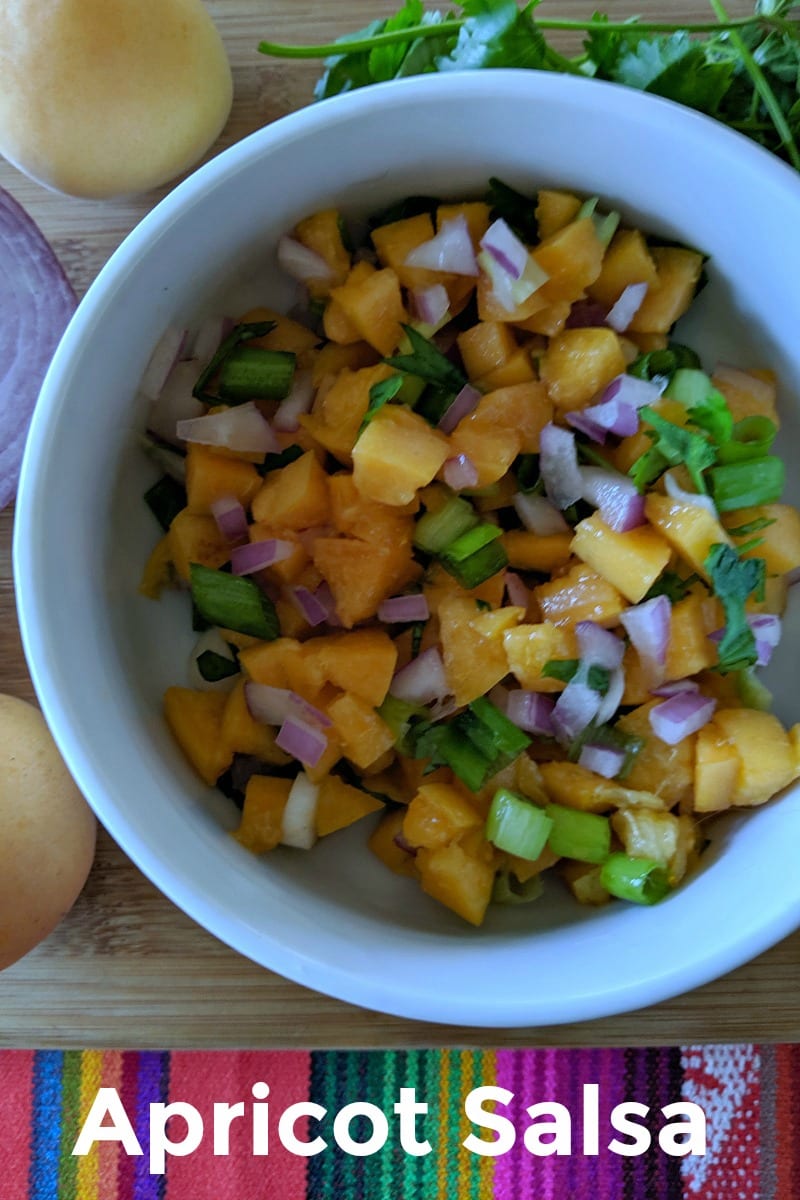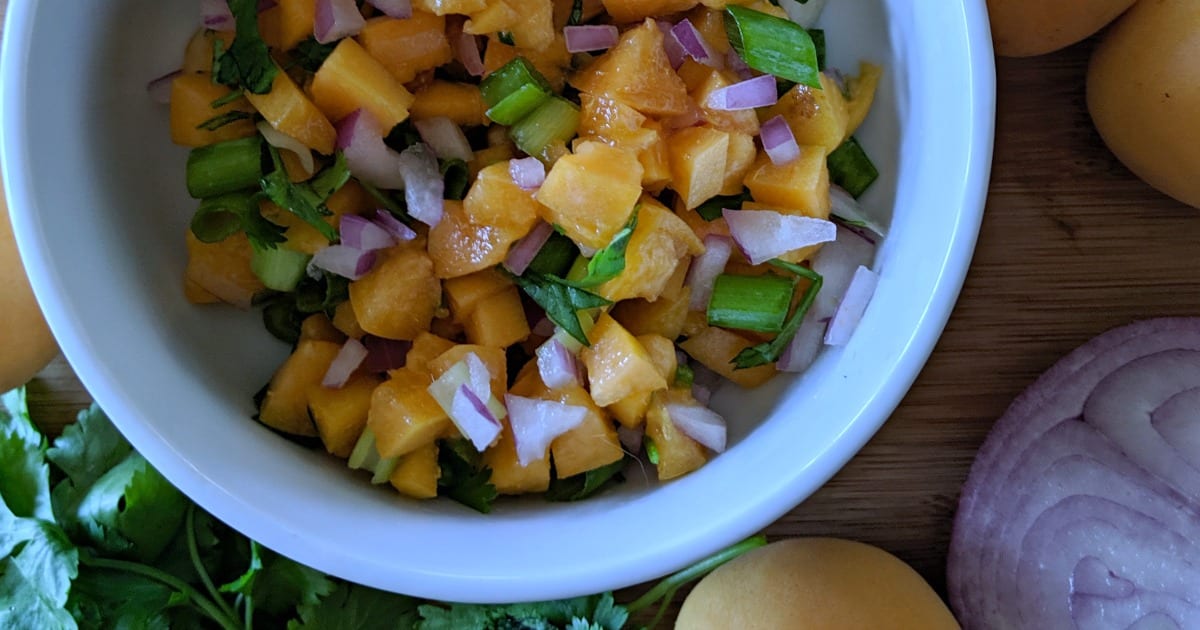 Easy Fresh Fruit Salsa
My apricot salsa is absolutely delicious, and it is super easy to make.
You can elevate your snack or meal, when you serve this tasty fresh fruit salsa.
The recipe combines this pretty fruit with traditional salsa ingredients, including cilantro, green onion, red onion and tart lime juice.
Of course, the big difference is that the main ingredient is apricots instead of tomatoes.
This results in a salsa that has a bold flavor, but still feels light and refreshing.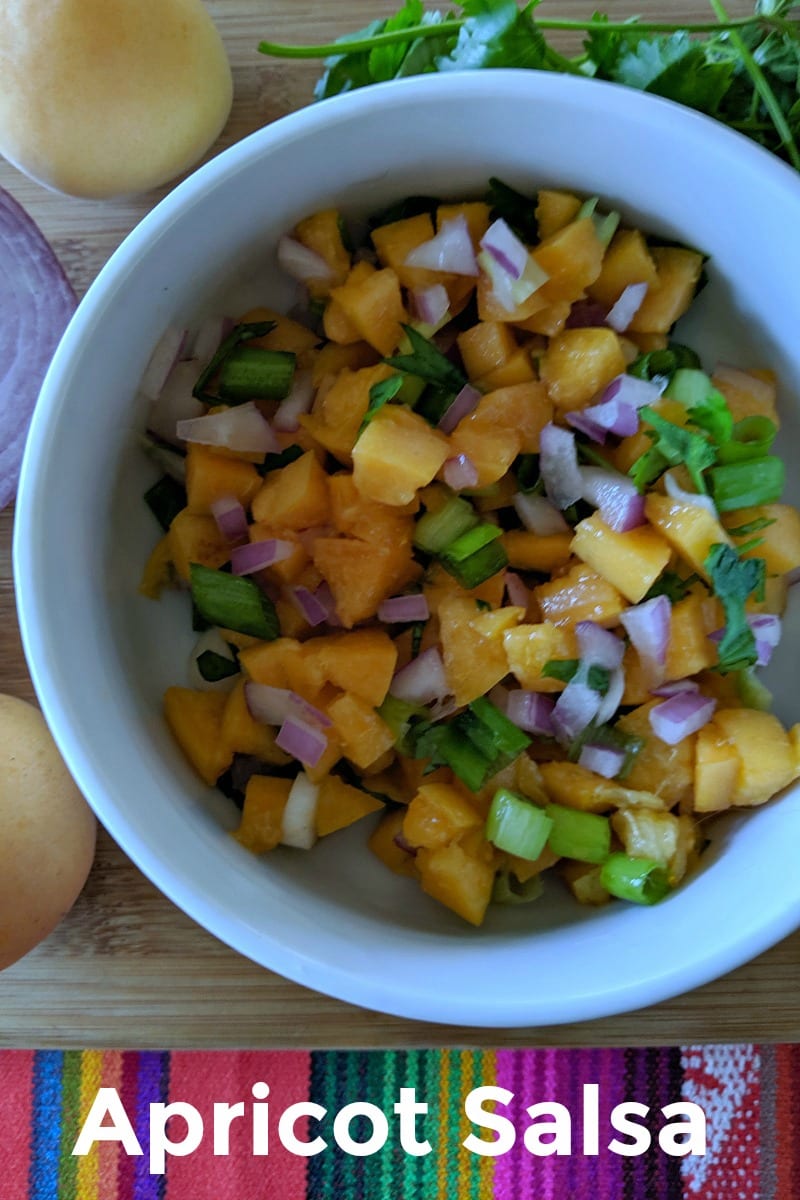 Apricot salsa can be used just like any other salsa.
Enjoy it as a dip for tortilla chips, when you need a snack.
Or serve it as a condiment with a meal, so you can add some extra flavor and nutrition to whatever else it is that you are serving.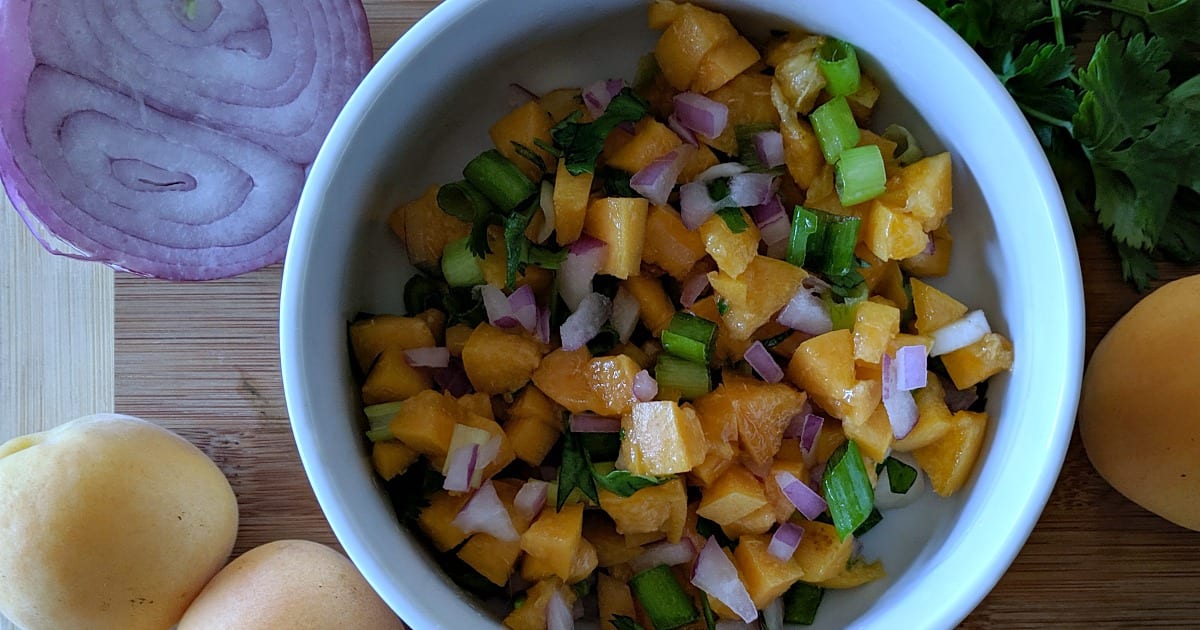 Today, we had vegan bean tacos for lunch, so I knew I wanted something fun to put on top of them.
The apricot salsa was the perfect choice.
It adds extra color to the meal, and the taste was fabulous.
These tacos and salsa disappeared quickly, and our taste buds and bellies were satisfied.
It's a good thing I've got more apricots, because I'll be making it again tomorrow.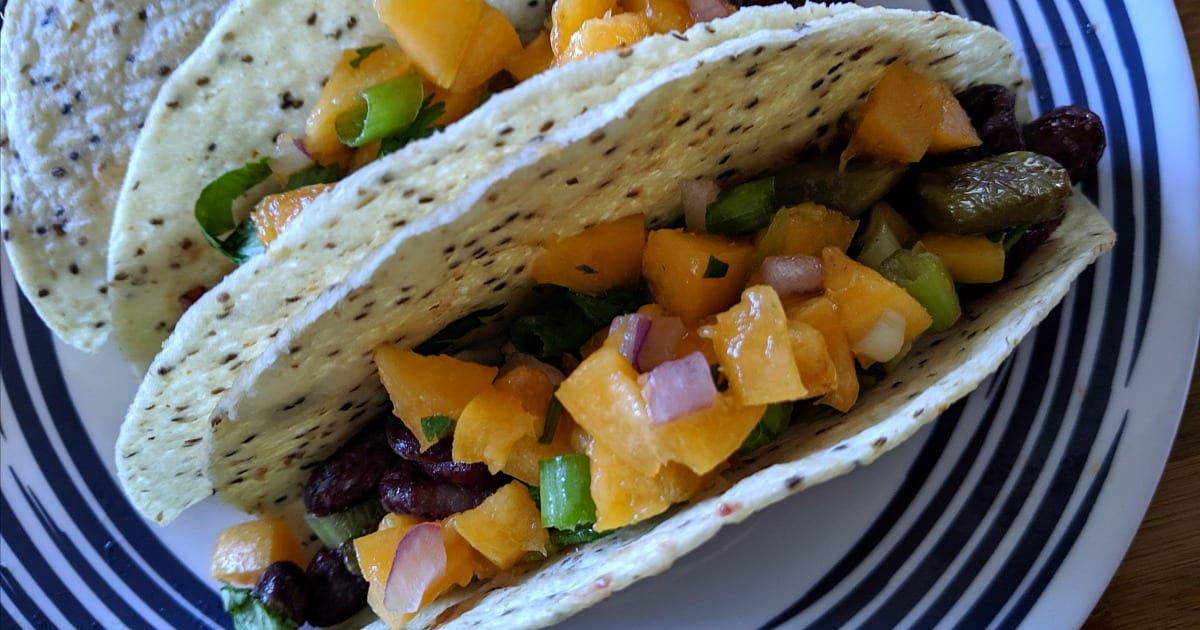 You could just open a jar of basic store bought tomato salsa, but why?
It really is easy to make your own fruit salsa with just a few minutes of prep time.
Another bonus is that this is the budget friendly frugal option, even though it tastes like it wouldn't be.
This apricot salsa cost less for me to make than a jar of salsa would have cost at my grocery store.
Salsa that is better and cheaper than store bought is a win for my family.
Enjoy!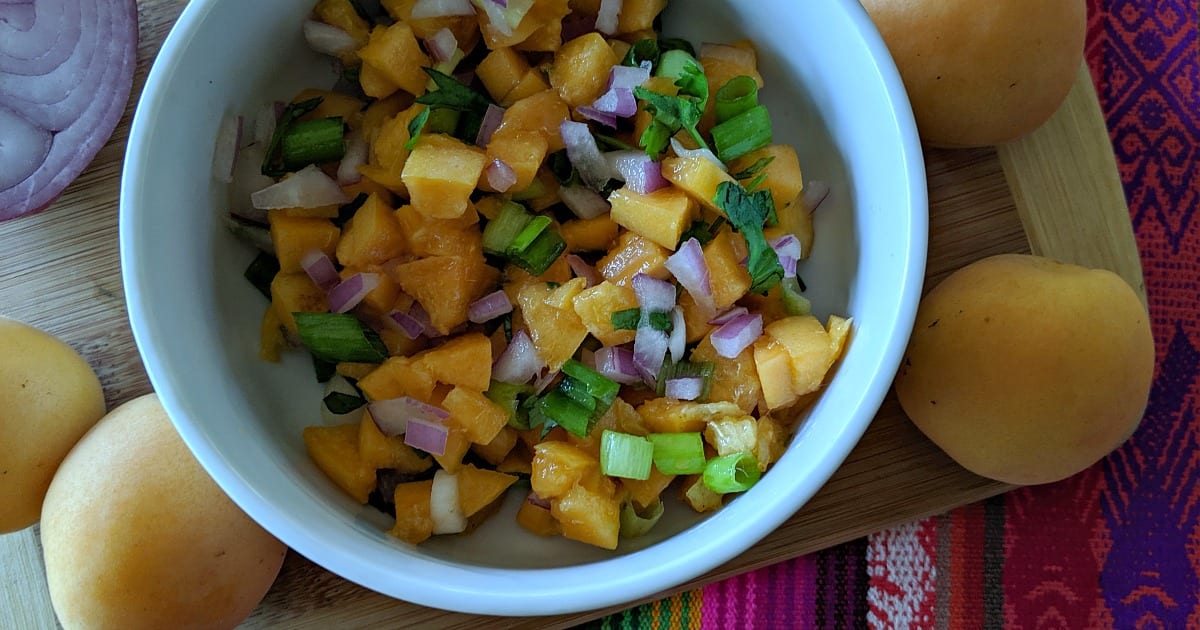 Apricot Salsa Recipe
Ingredients:
8 Apricots
1 Green Onion
3 T Red Onion, chopped
2 T Cilantro, chopped
2 t Lime Juice
Pinch of Salt
Instructions:
1) Chop apricots, green onion, red onion and cilantro.
2) Add all ingredients to a bowl and gently toss together.
3) Refrigerate for 15 minutes or more, so that the flavors meld together.
4) Serve with tortilla chips or use it as a topping for a taco, burrito or other entree.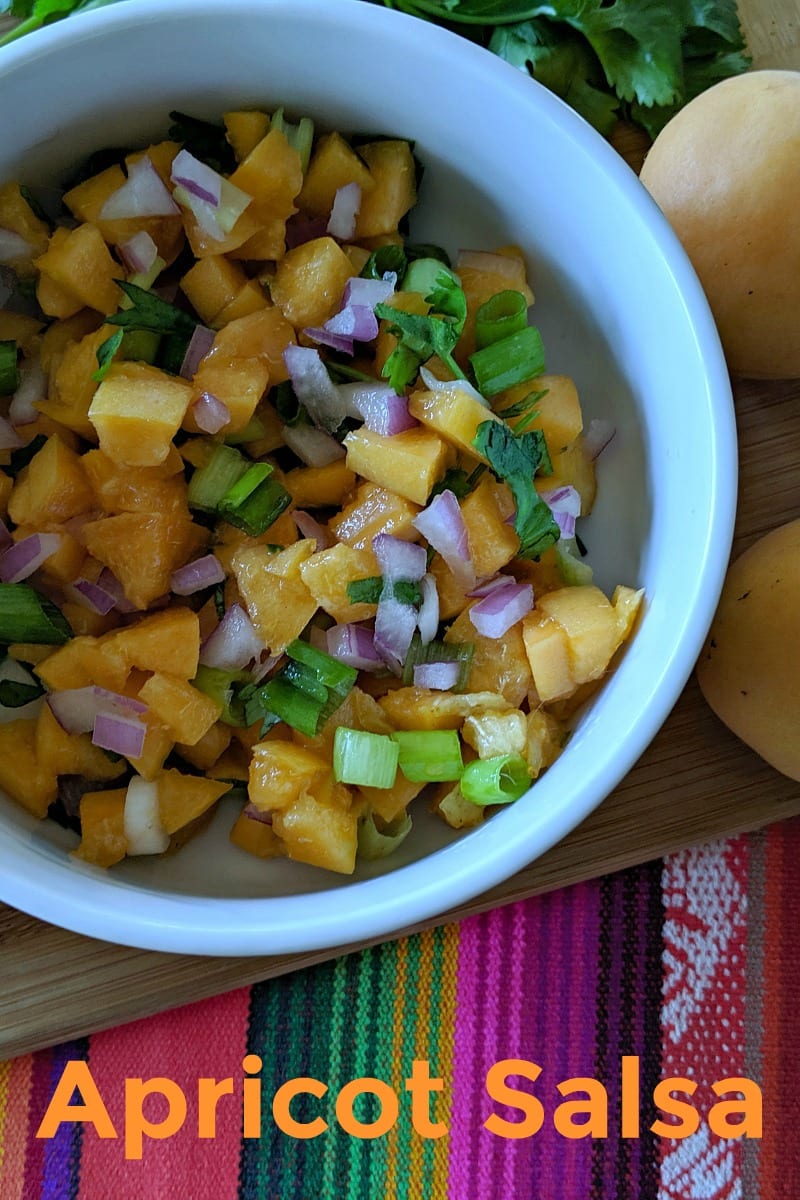 More from Mama Likes To Cook
Check out the rest of my vegetarian recipes, so you can get more great ideas for baking, cooking, blending and juicing.
Guacamole Recipes
Salsa Recipes
Shopping Tips
For a beautiful assortment of kitchen necessities and food gifts for the whole family, check out the deals at these online stores.
Are you ready to have some delicious fun in the kitchen?