Salsa does not need to come out of a jar. It's super easy to make and it's fun to get creative with the flavors.
Strawberries and mangoes look and taste great together. It's yummy with chips, of course, but can also be served with other foods. I had this batch of fruit salsa with eggs in a breakfast burrito.
How do you like to eat salsa?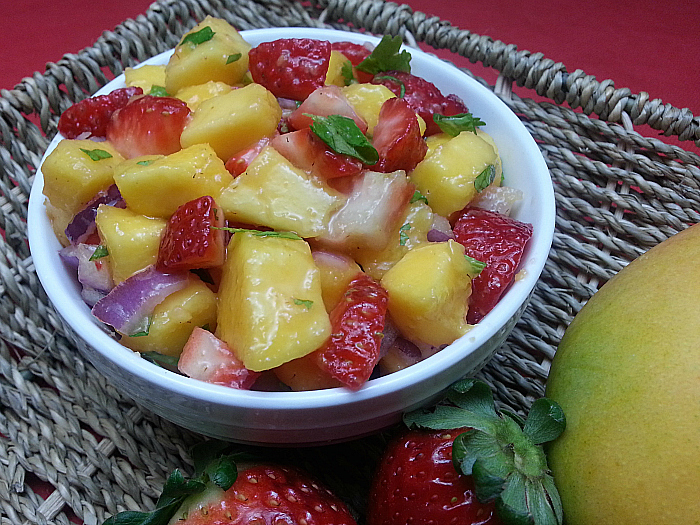 Mango Strawberry Salsa
Ingredients:
1 cup Mango, chopped
1 cup Strawberries, chopped
1/2 cup Red Onion, chopped
1/4 cup Cilantro, chopped
1 t Granulated Garlic
1/2 t Salt
Instructions:
Combine all ingredients in a bowl.
Gently mix together.
Serve immediately or chill before serving.
*Thank you Melissa's for the Australian Honey Gold Mangoes. This is the first time they are available in the US and they are delicious – sweet and tangy!*