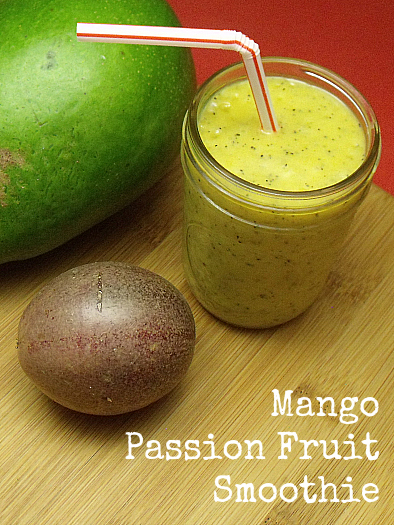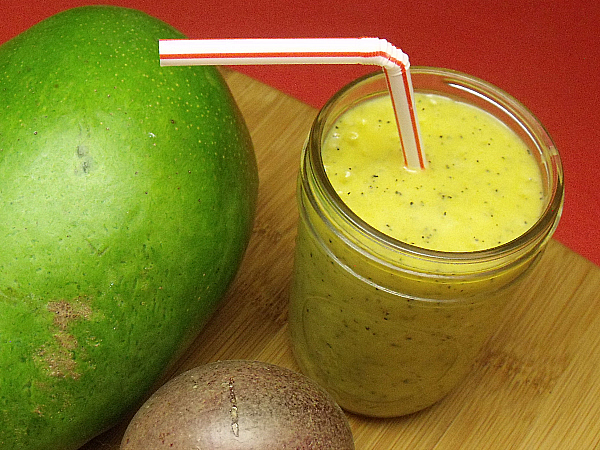 Tropical fruit flavors are deliciously blended, when you follow this mango passion fruit smoothie recipe.
This is a tropical treat that is creamy and full of flavor, so it's perfectly refreshing on a warm day. It is a pretty yellow color, and the passion fruit seeds add tiny little crunches.
The recipe is vegan friendly recipe, since you can make with your favorite milk alternative. I made it with rice milk this time, but another plant based milk would be good, too.
Almond or soy milk are always good, but I also like to try out more unique ones.
Thank you, Melissa's Produce for the fabulous exotic fruit!
Ingredients:
1 medium Mango (or 1/2 of a large Keitt Mango)
2 Passion Fruit
1/4 cup Milk Alternative (almond, rice, soy, hemp…)
6 ice cubes
1 t Honey (or Honey Powder)
Instructions:
Peel mango and then cut into cubes.
Slice passion fruit in half and scoop out the fruit.
Combine all ingredients in a high speed blender.
Blend until smooth.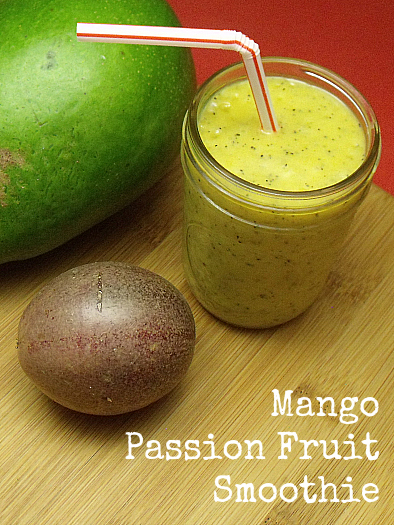 Check out my other vegetarian recipes, so you can get more kitchen inspiration. I love to take advantage of seasonal fruit, when it is available.
If you want to try this recipe when passion fruit is out of season, you can get the pulp packaged.