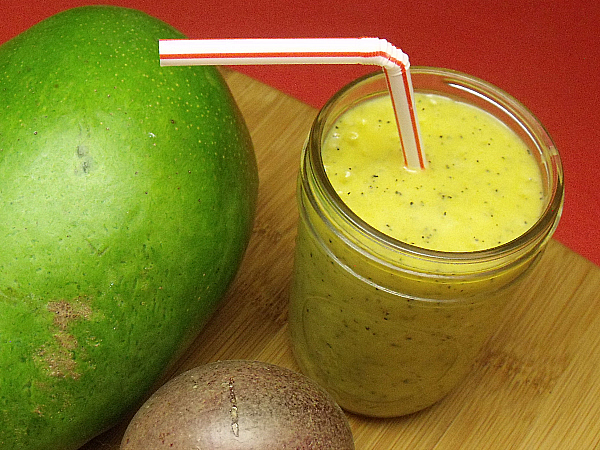 Mango and passion fruit blend together well for a refreshing, tropical treat that is creamy and full of flavor.
This is a vegan friendly recipe that you can make with your favorite milk alternative. I made it with sunflower milk this time, but another type would be good, too.
Thank you, Melissa's Produce for the fabulous exotic fruit!
Mango Passion Fruit Smoothie
Ingredients:
1 medium Mango (or 1/2 of a large Keitt Mango)
2 Passion Fruit
1/4 cup Milk Alternative (sunflower, almond, rice, soy, hemp…)
6 ice cubes
1 t Honey (or Honey Powder)
Instructions:
Peel mango and cut into cubes.
Slice passion fruit in half and scoop out the fruit.
Combine all ingredients in a high speed blender. Blend until smooth.