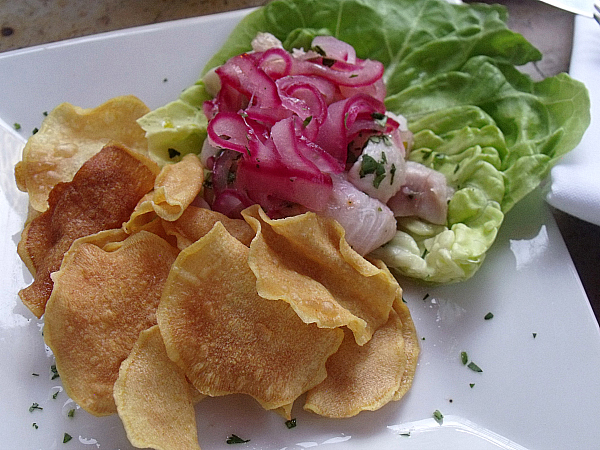 Have you enjoyed the fine dining at Bistango?
The restaurant is conveniently located in the Atrium Building in Irvine. It's close to businesses, UCI and John Wayne Airport. They are open for lunch and dinner and have live entertainment and art on display.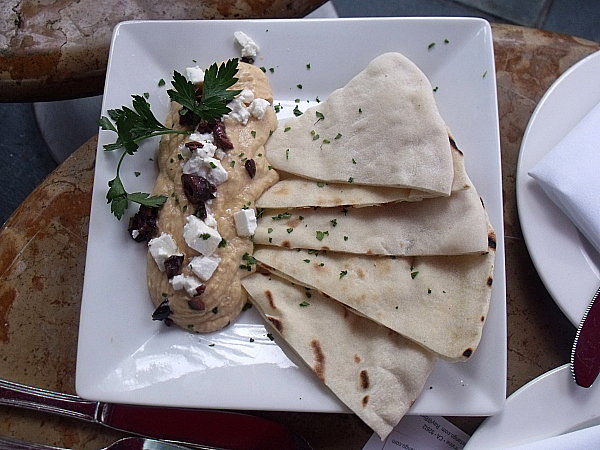 With the beautiful weather here in OC, the terrace is open for guests to enjoy tapas and small plates in a lovely garden settings. There are tables and comfortable couches for couples and larger groups to socialize. Heat lamps are available, but they weren't necessary the warm evening I was there.
The food …
It's excellent, of course. The outside menu is different, but adheres to the same high standards as their full dinner menu. You can place an order for yourself, but the plates are made for sharing. Whether there are two of you or a large group, I'd recommend ordering a variety of plates to share.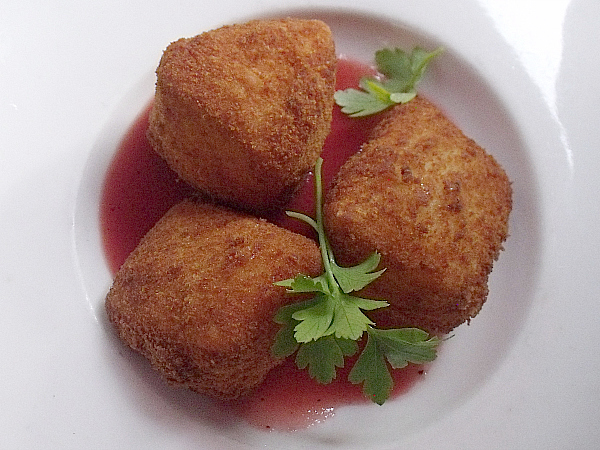 If you like seafood, they have Ecuadorian Ceviche, Spicy Ahi Poke and Grilled Fish Tacos that my fish-eating friends enjoyed. The presentation is beautiful and the little extras (homemade chips and wonton crisps) are great.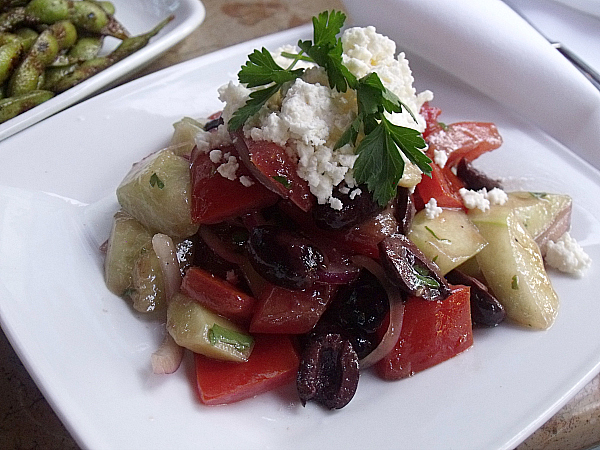 There were lots of delicious vegetarian options for me. Deep fried brie was a new one for me and I'm hooked. I eat edamame frequently, but hadn't ever had it in a barbecue sauce. It was a great flavor combination.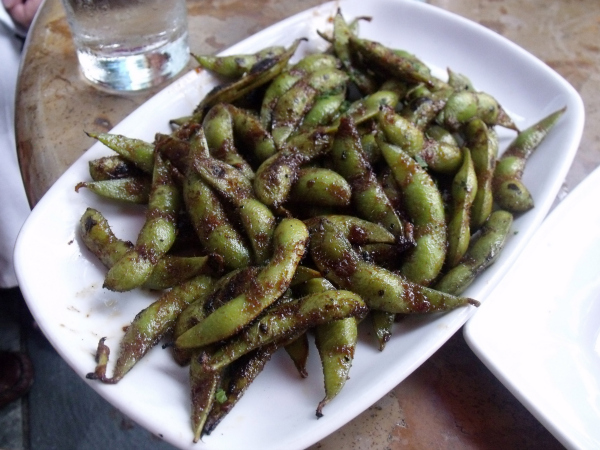 Salads are always good and I enjoyed their hummus on house made pita bread.
The Souvlaki Greek Marinated Kebabs went quickly at my table. They are served with basmati rice, tatziki, tomato and cucumber.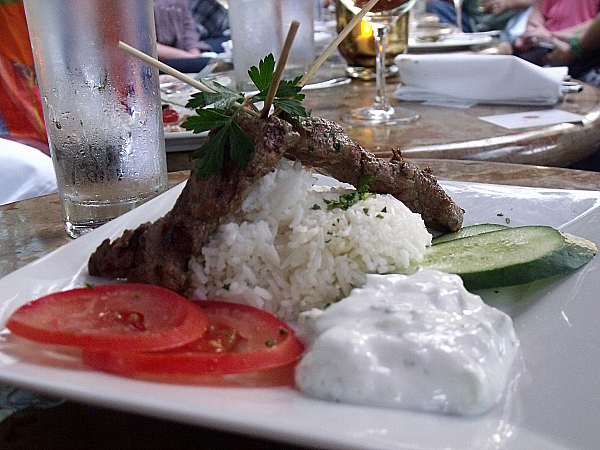 The food was fantastic as was the service. I tend to drink a lot of water and love it when my glass is refilled promptly.
My friends and I enjoyed our meal and the atmosphere. This is a great place to relax and unwind after a stressful day at work!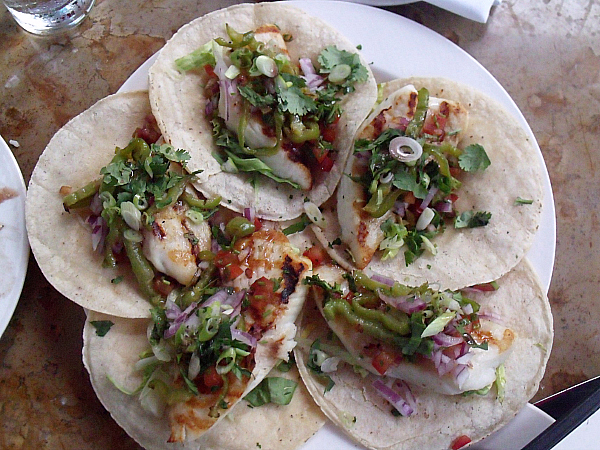 Bistango
19100 Von Karman Avenue
Irvine, California 92612
949-752-5222
Open for lunch, dinner and happy hour Monday through Saturday