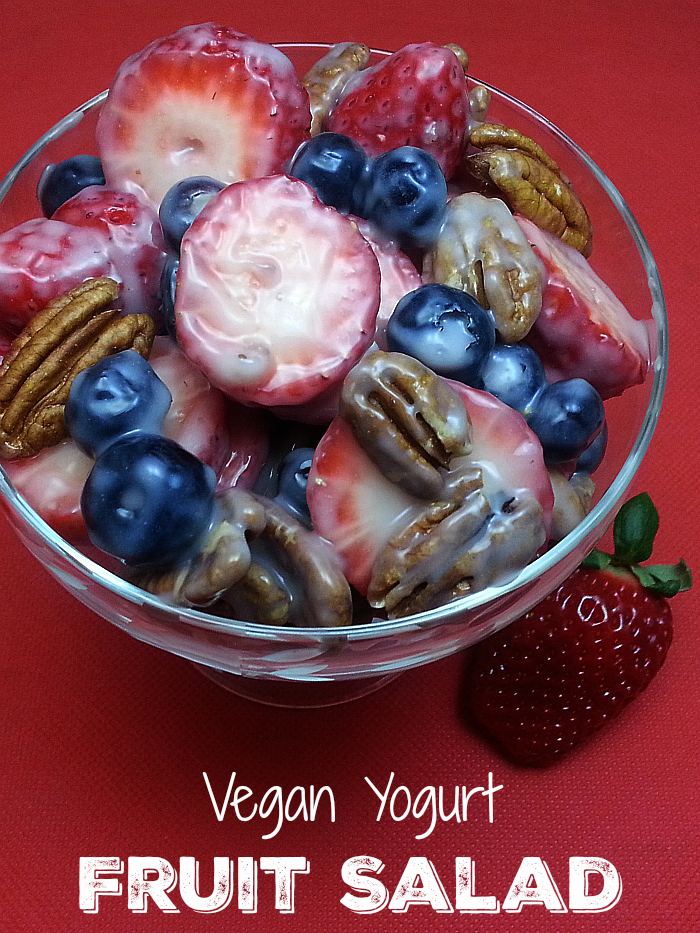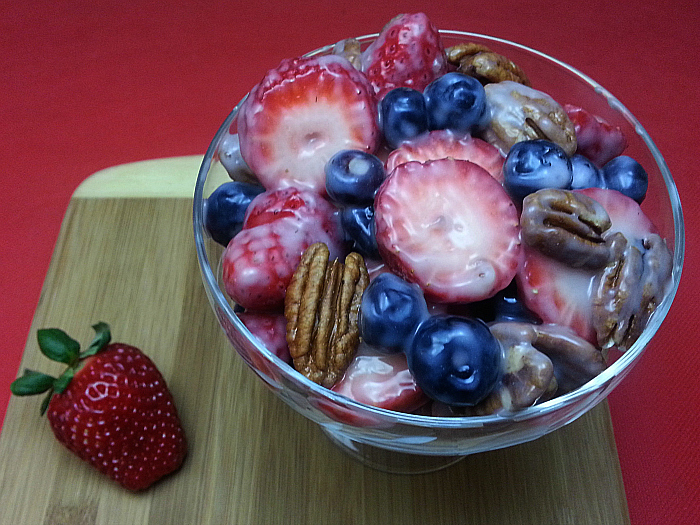 When fruit, nuts and yogurt are great are combined in this vegan yogurt fruit salad, they are delicious! All of these ingredients are good on their own, but they are great when combined to make a salad.
You can enjoy it for breakfast or as a dessert or side dish. It would also be a nice finish for a Valentine's Day meal.
Coconut Dream Yogurt is good for vegans, people with a dairy intolerance and anyone who enjoys the light taste of coconut.
It is similar to other yogurt, but it's obvious that is doesn't contain dairy and has coconut flavor.
This fruit salad only takes a few minutes to prepare.
It has built in nutrition and is a feel good treat that only takes a few minutes to prepare.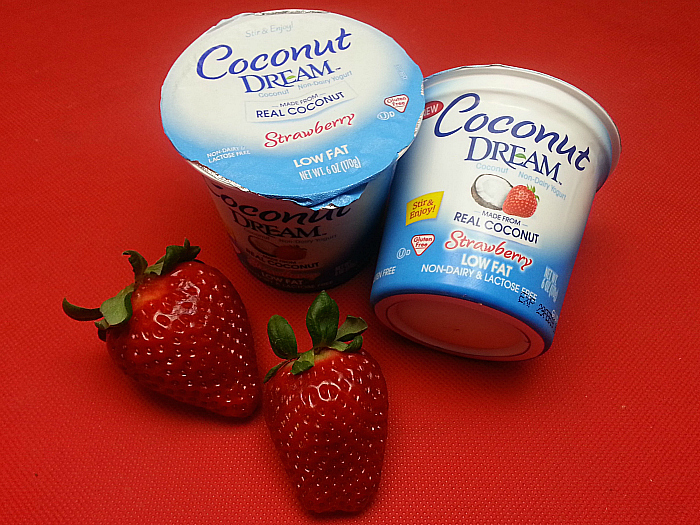 Vegan Yogurt Fruit Salad Recipe
Serves 2
Ingredients:
1 cup Strawberries, chopped or sliced into bite sized pieces
1 cup Blueberries
6 ounce Coconut Dream Strawberry Yogurt
1 cup Pecans
Instructions:
Gently combine all ingredients in a bowl.
Serve immediately or chill prior to serving.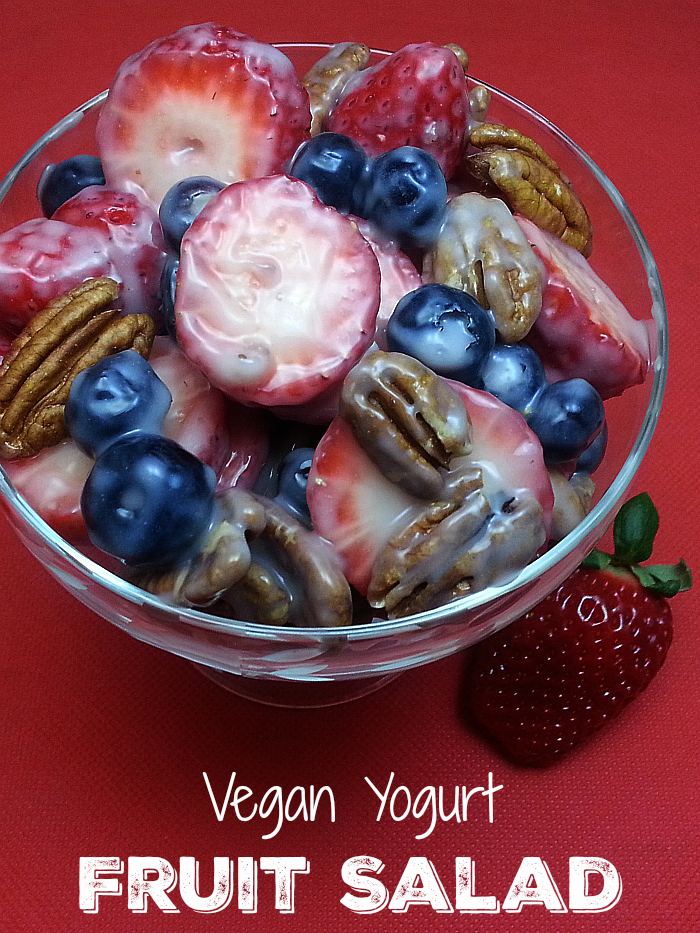 Check out my other vegetarian recipes, so you can get more kitchen inspiration.
Then take a look at my
recipe round ups
, so you can have even more delicious fun in the kitchen!