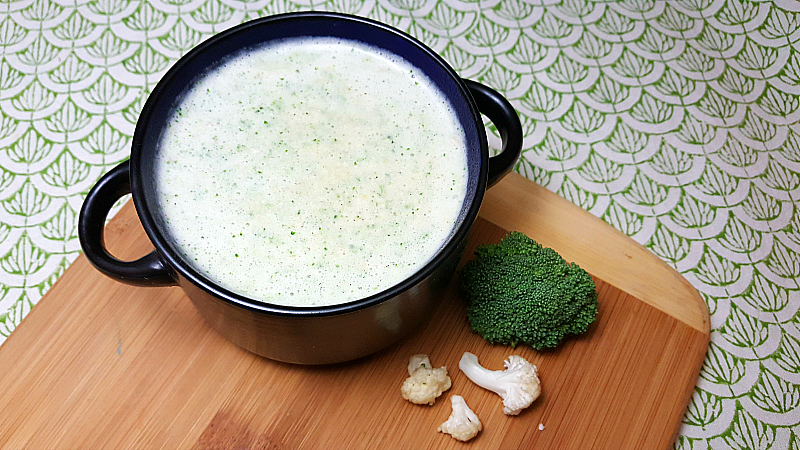 When the weather cools down, soup is what I crave. It's satisfying and comforting.
Often soup recipes call for chicken stock for flavor, but it's not necessary. When you're using fresh ingredients, a vegetarian soup without stock is delicious and flavorful.
Broccoli Cauliflower Cheese soup is great as part of a meal or can be the main course when served with bread or crackers.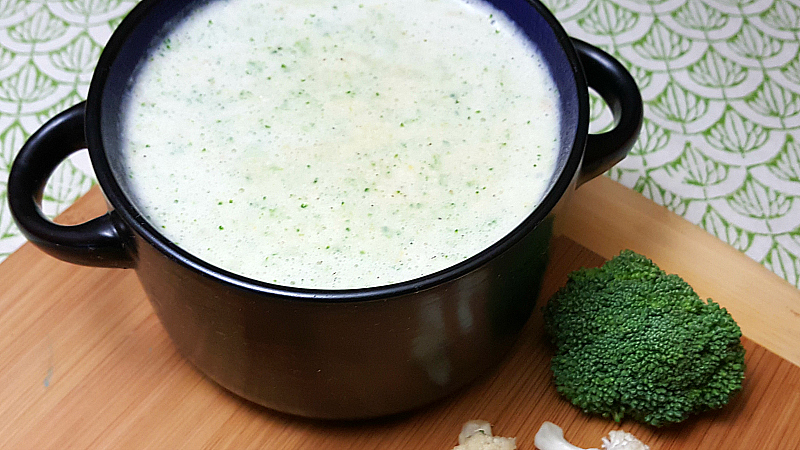 Broccoli Cauliflower Cheese Soup
Serves 2-4
Ingredients:
2 T Butter
1/4 cup Chopped Onions
3 cloves Garlic, chopped
2 cups Chopped Broccoli
2 cups Choppped Cauliflower
2 cups Water
2 cups Milk
1 1/2 cups Shredded Cheddar Jack Cheese
Salt and Pepper to taste
Instructions:
In a soup pan, saute the onion and garlic in butter.
Add broccoli, cauliflower and water.
Bring to a boil and then reduce heat to low and simmer for 7 to 10 minutes until vegetables are tender.
Add milk.
Using an immersion blender, blend until desired consistency. I like leaving little chunks, but you can make it creamier, if that's what you prefer.
Add cheese and salt and pepper to taste.
Simmer for a few minutes. Then serve and enjoy.
Vegan tip: To make this soup vegan, use olive oil instead of butter, almond or soy milk and leave out the cheese. It's still tasty, just not cheesy.