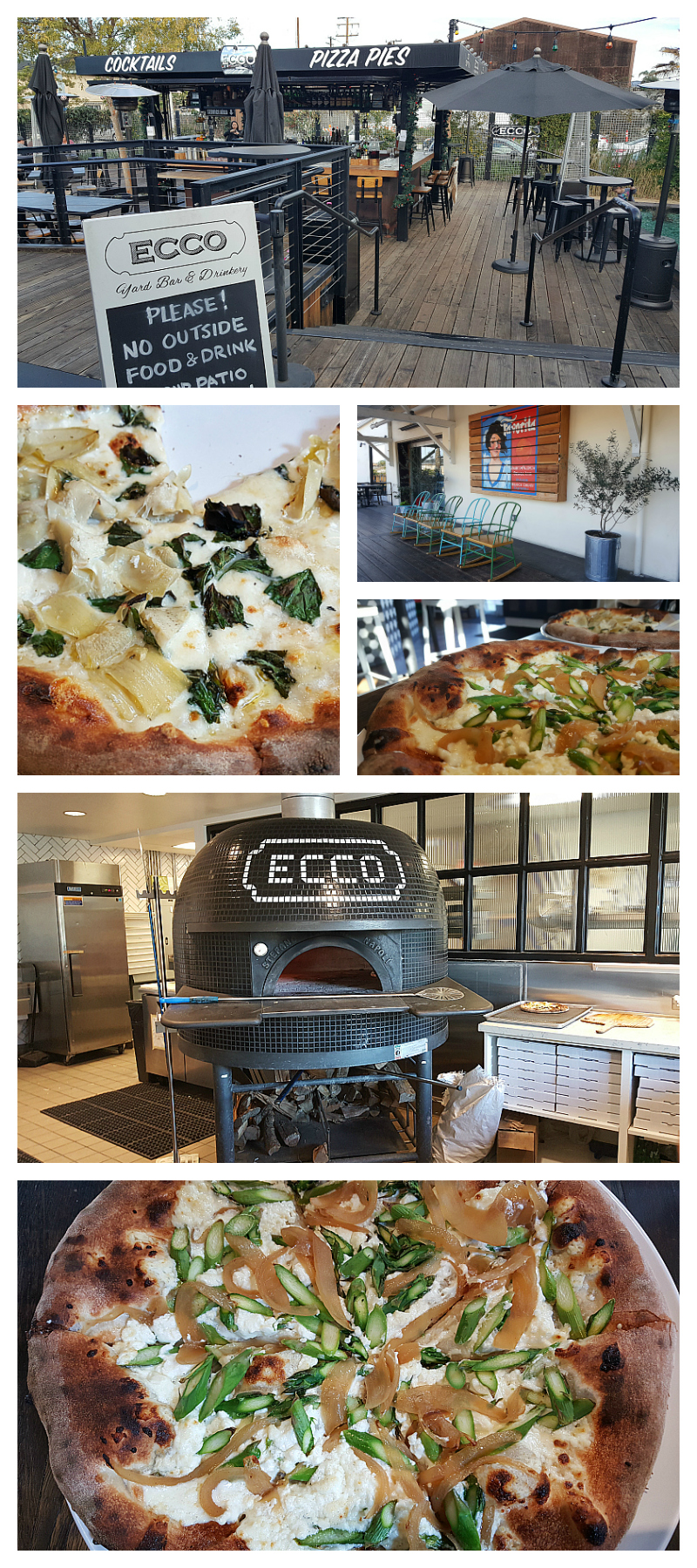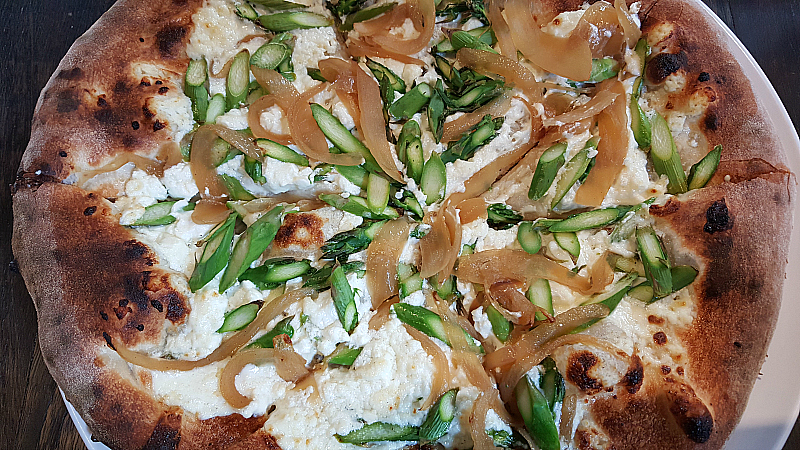 ECCO Anaheim Packing House Pizza
I am a wood fired pizza fan, so I love eating Anaheim Packing House pizza at ECCO. When I get to personalize my pizza with toppings of my choice, life is good.
I've been to the Anaheim Packing House many times, but this was my first time to try ECCO Pizza. It's located on the far end of the top floor.
I think I usually just stop at the first place to catch my eye, but hadn't made it to the end of the building. I'm glad I finally did!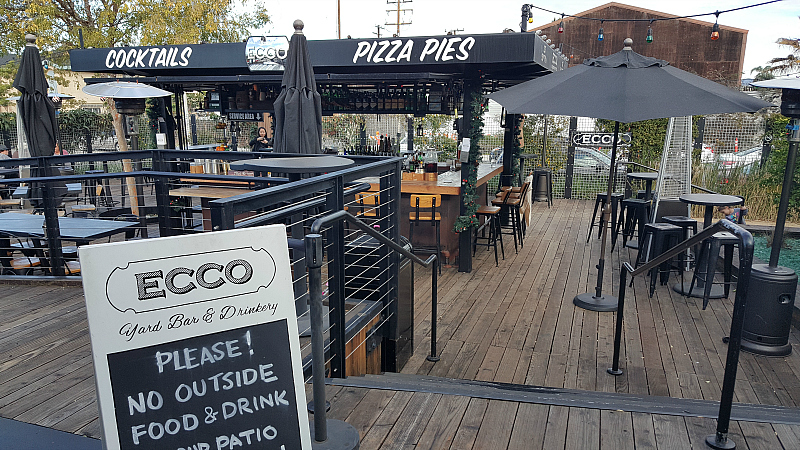 Orders are placed indoors at the counter. They have specialty pizzas on the menu or you can build your own pizza, which is what I did.
You can see the ingredients and watch the process of getting your pizza ready for the oven. They roll out the dough, add the sauce and toppings as you let them know your choices.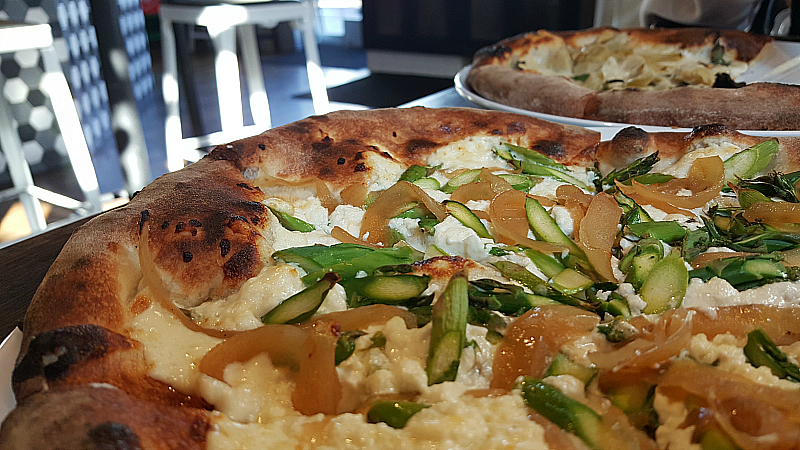 I chose a white sauce, goat cheese, asparagus and caramelized onions for my pizza. The flavors worked well together.
They've got a nice assortment of toppings from the usual to trendier, more unique items.
The wood fired oven is at 800° and it only takes a couple minutes to cook a pizza to perfection.
Their technique results in a crust that is superb. Toppings were cooked, but not mushy.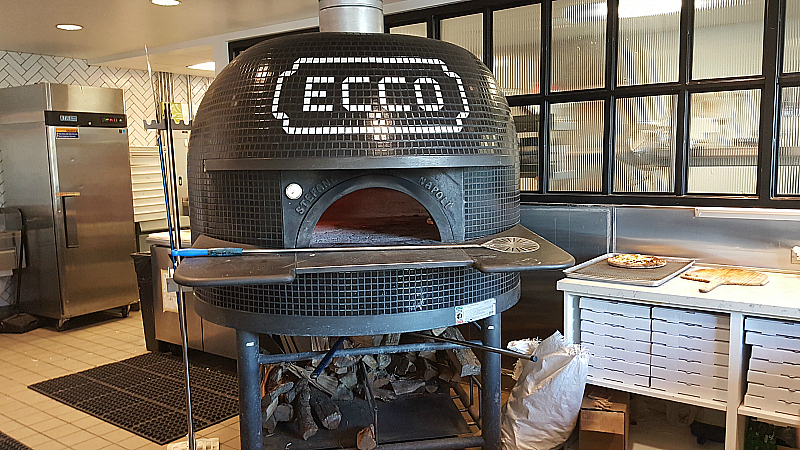 The pizza was more filling than those at similar build your own pizza places. Two of us could have shared a single pizza.
Instead, we both took half of a pizza home in a to go box, which was not a bad thing.
Service was good and staff was able to answer questions. They have a few tables inside and a larger seating area outside at their Yard Bar and Drinkery.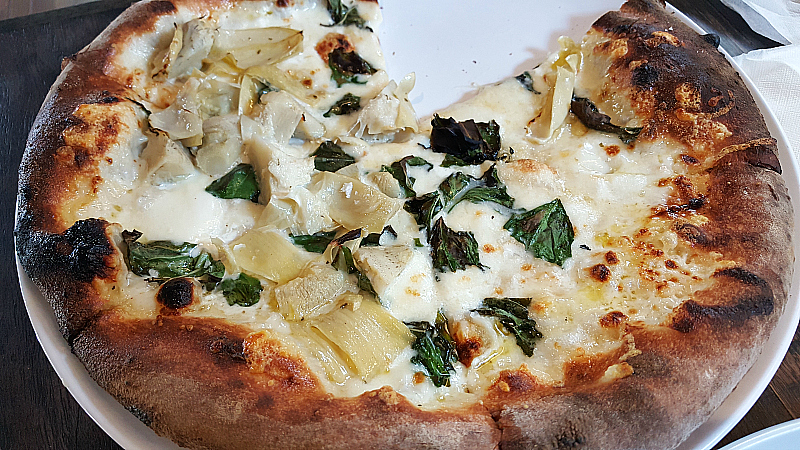 Ecco Pizza Shoppe
Anaheim Packing House
440 S Anaheim Blvd.
Anaheim, CA 92805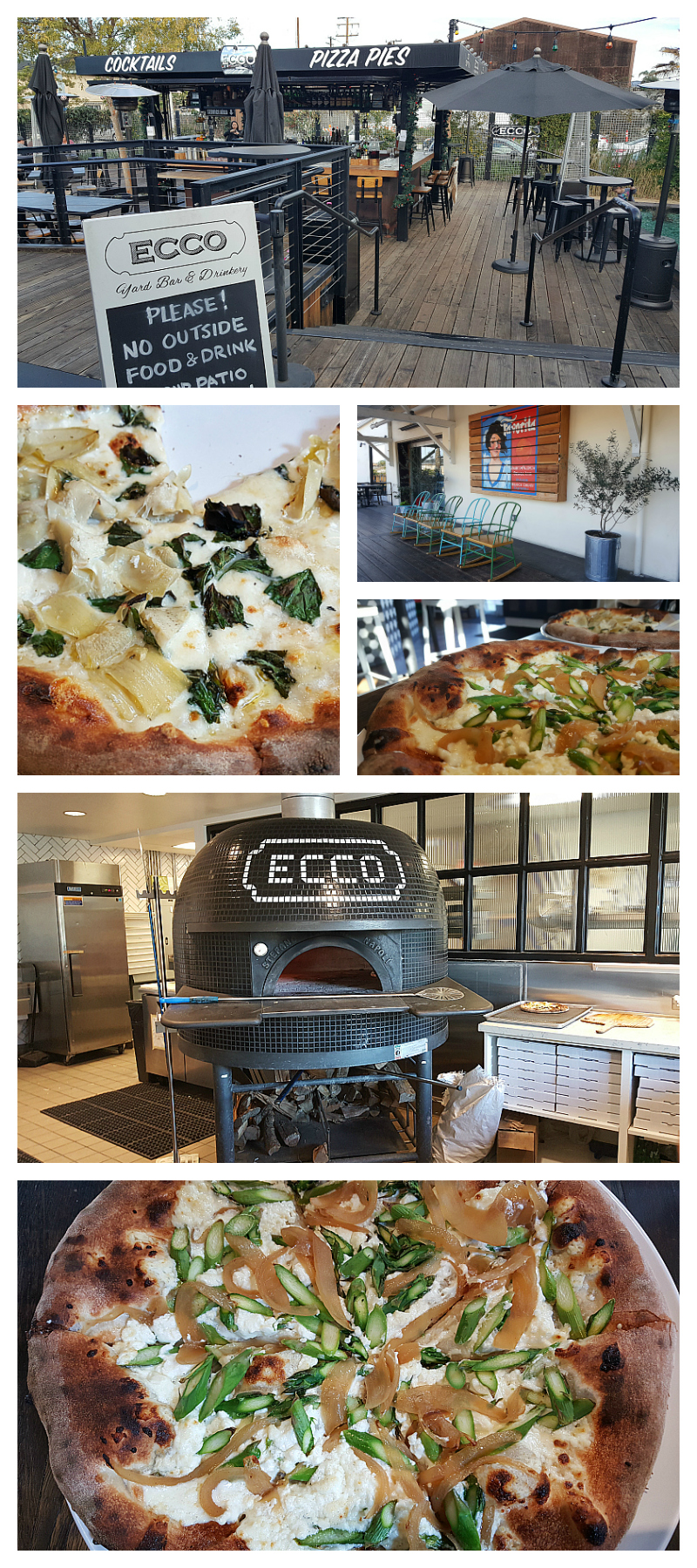 Check out my other food travel articles, so you can plan your next adventure. Also, take advantage of these great Disneyland area Anaheim hotel deals.