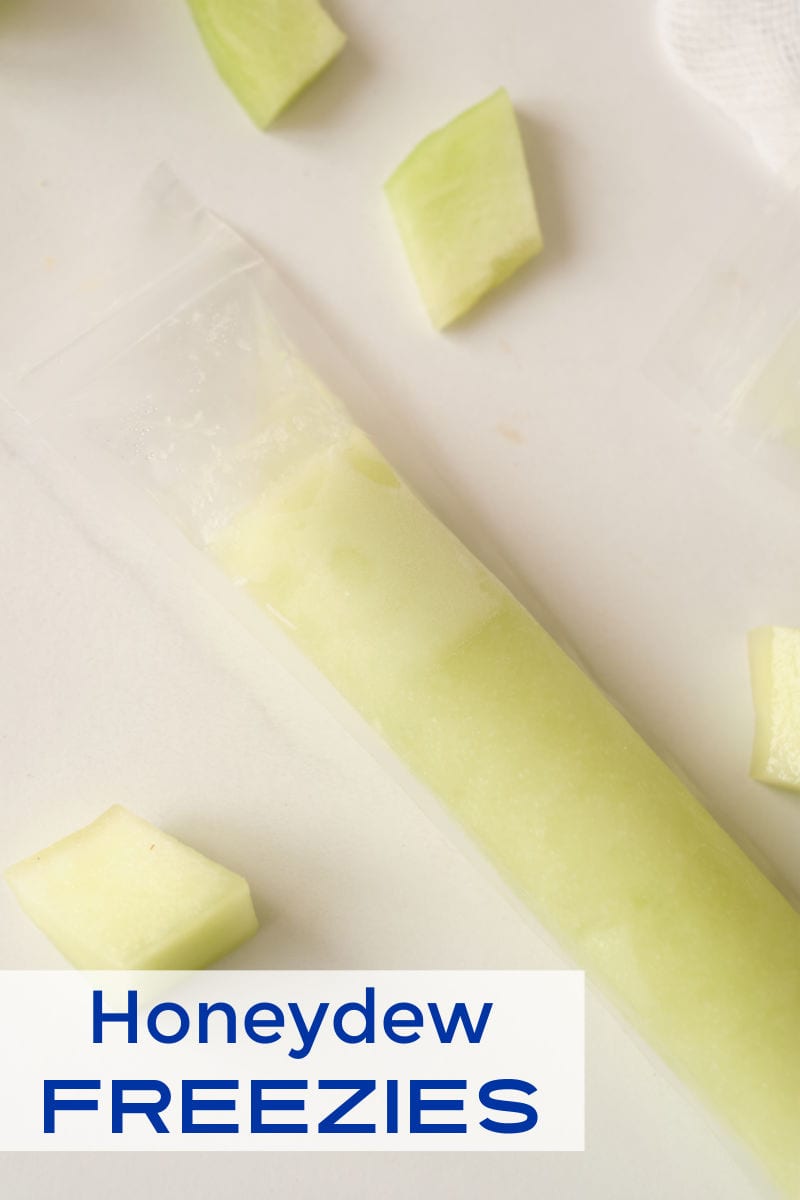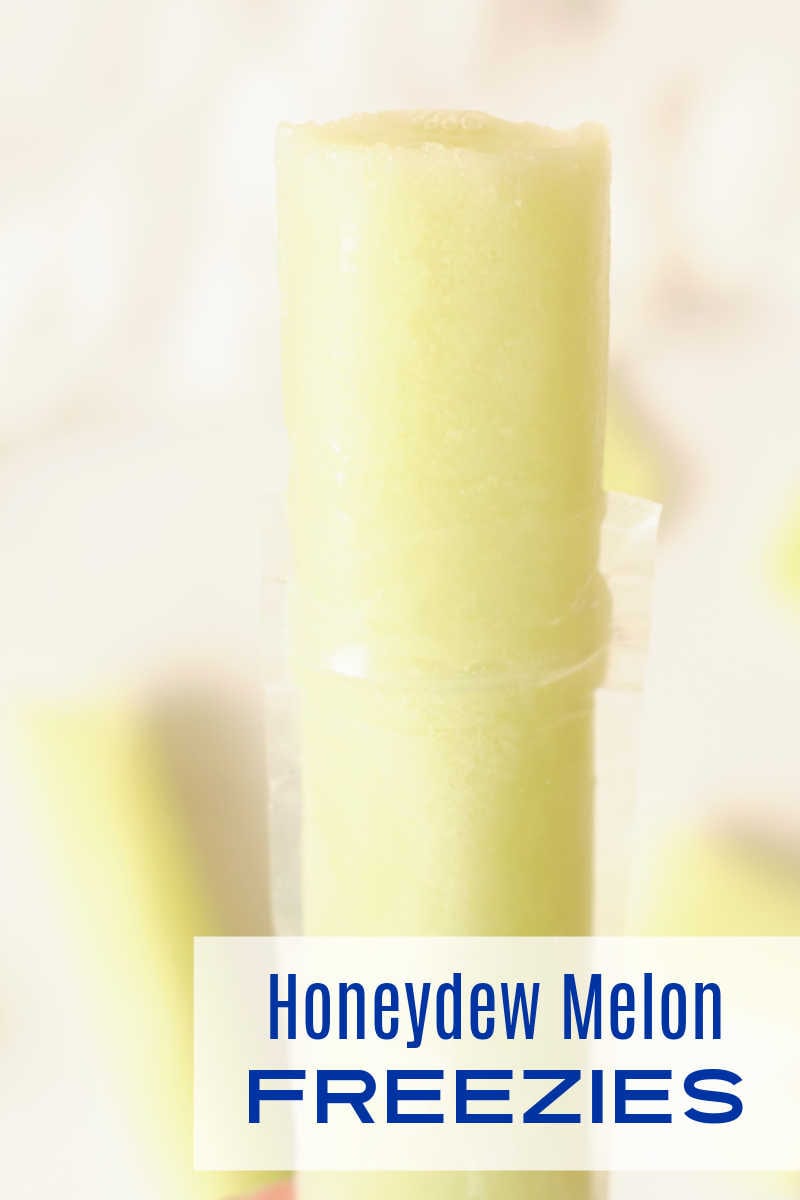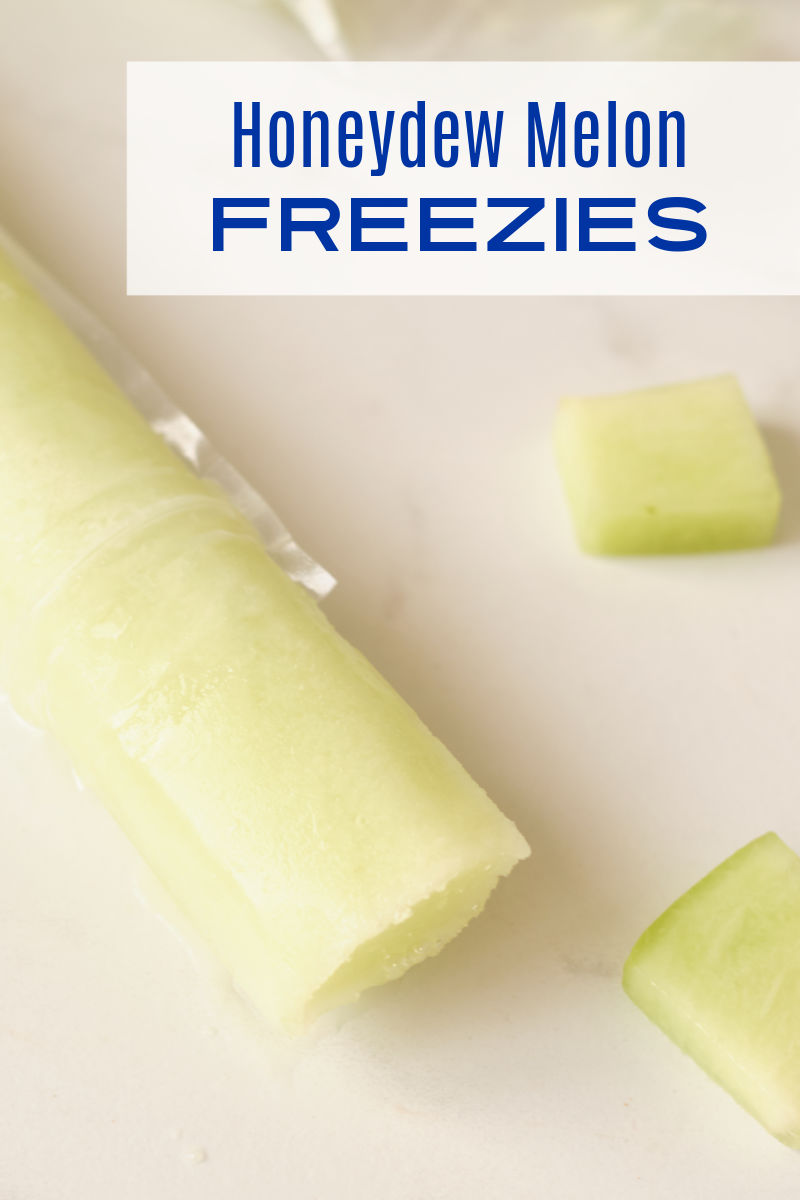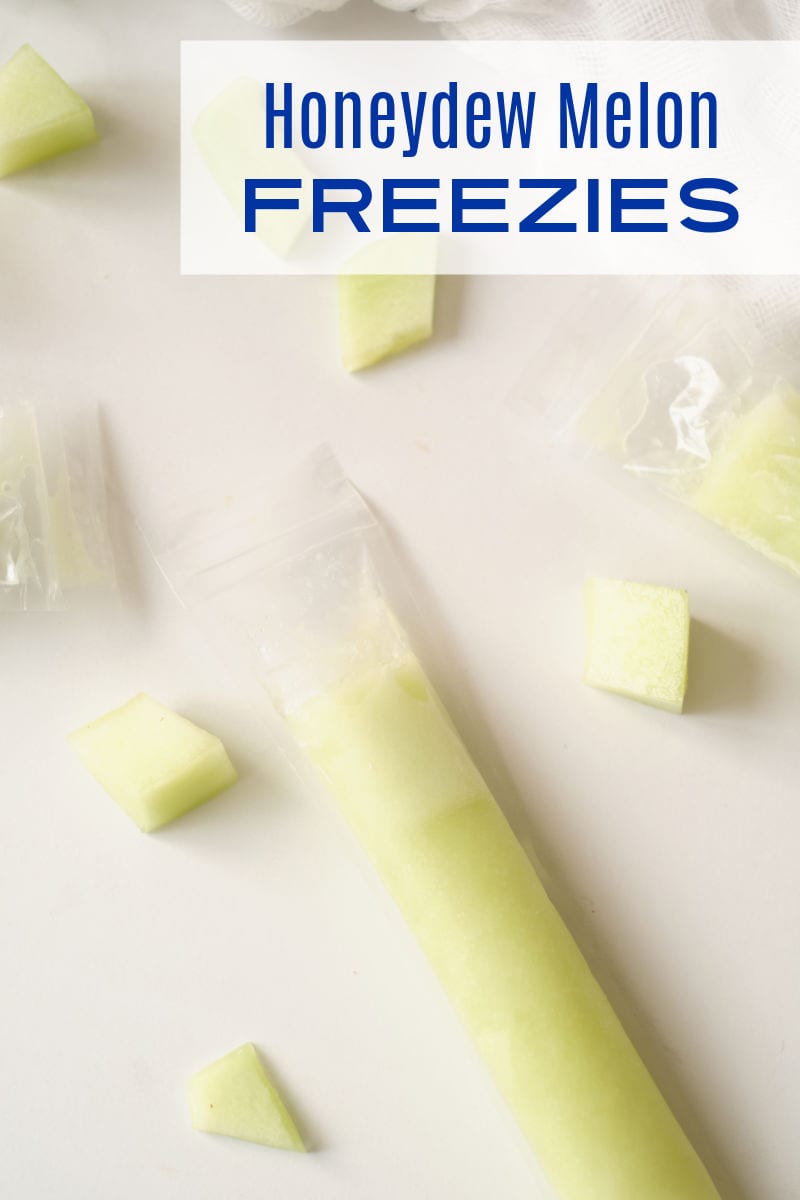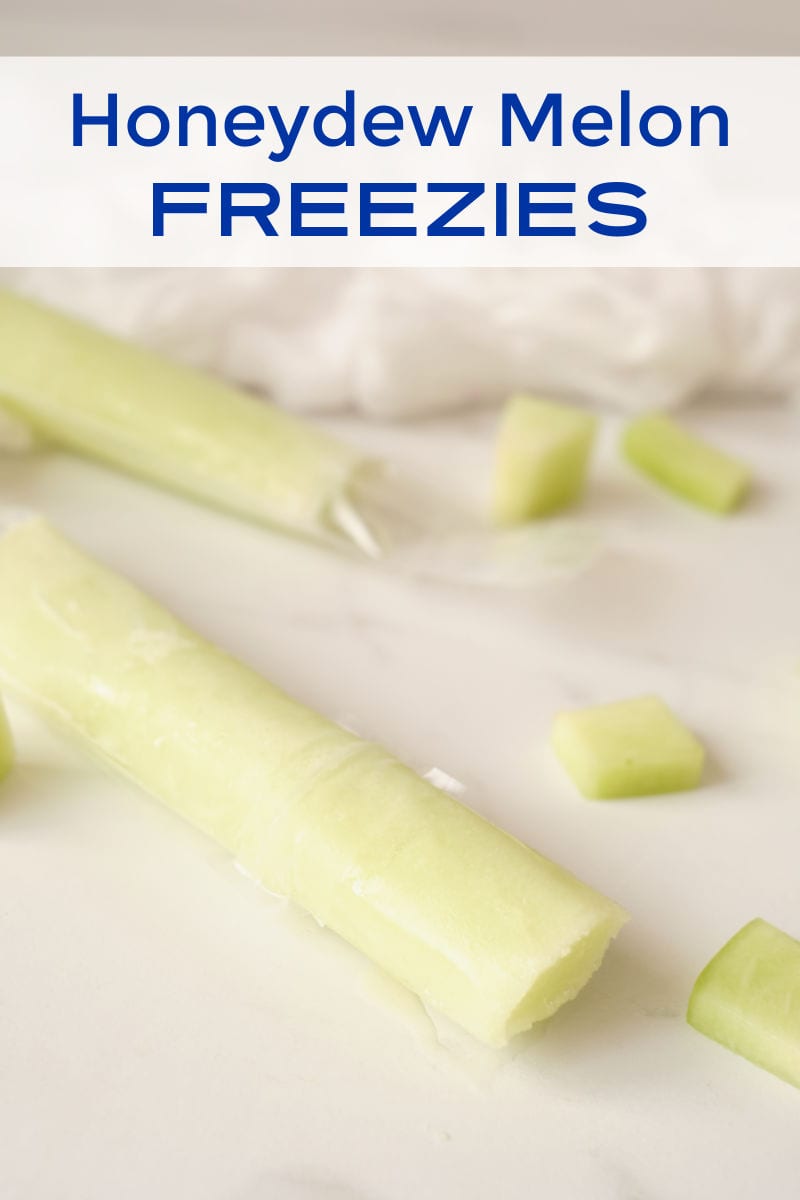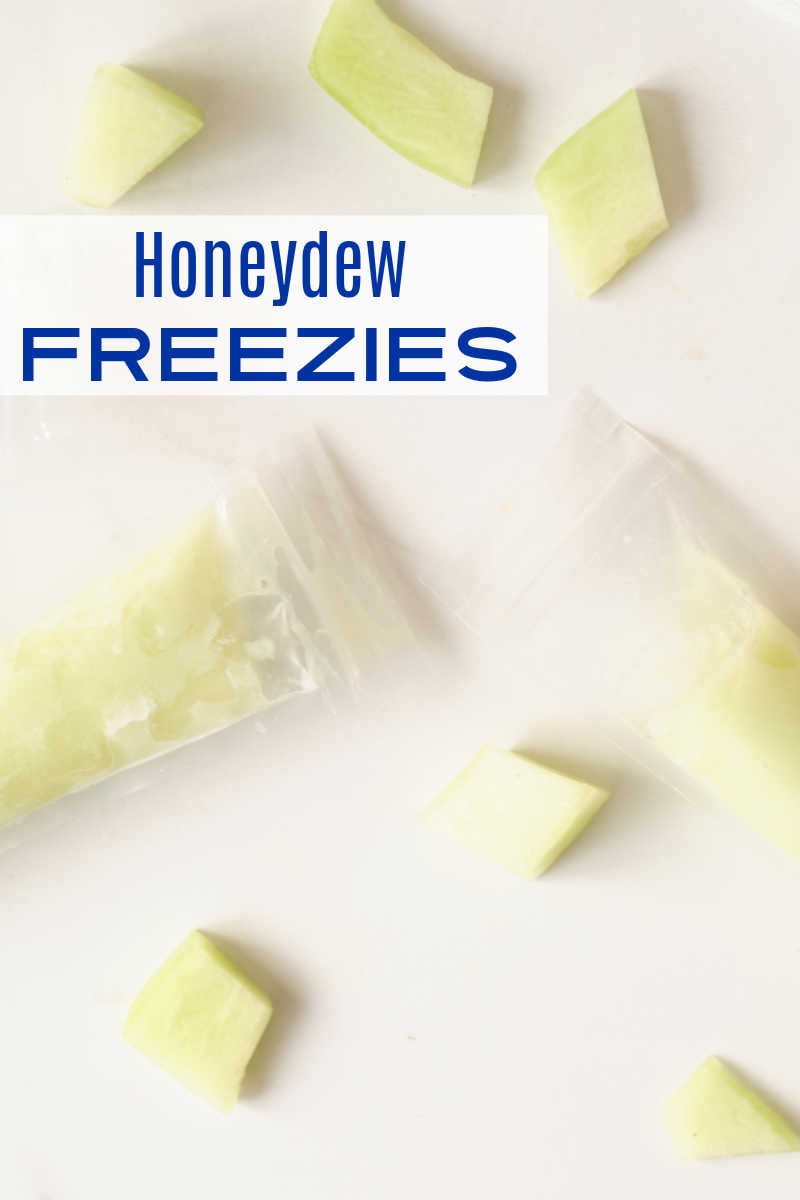 Honeydew Melon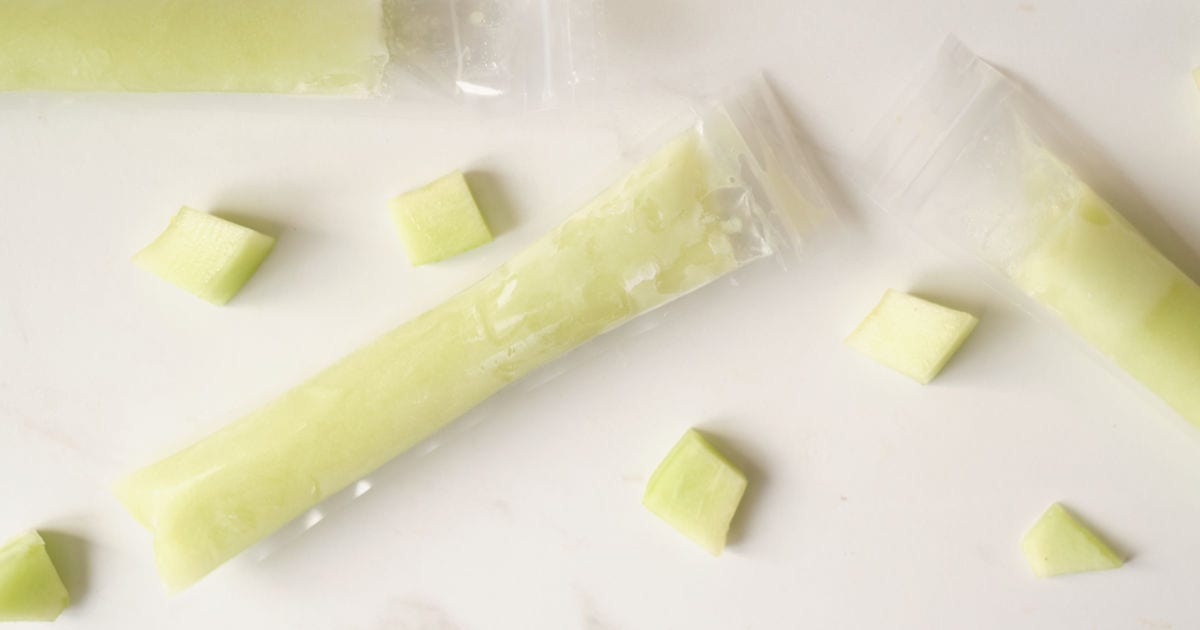 When you want an easy frozen fruit treat, enjoy a homemade honeydew melon freezie that is naturally sweet without added sugar.
The freezies are made with three simple ingredients, so it doesn't take much time at all to blend them together.
You'll need a honeydew melon, water and milk – that's it.
A milk alternative is fine, if you'd like to make these vegan.
Just choose a milk alternative that is mild to go along with the sweet mild flavor of the honeydew.
I loved eating Otter Pops as a kid, but these days I always prefer fresh fruit instead of artificial flavors and colors.
These are delicious!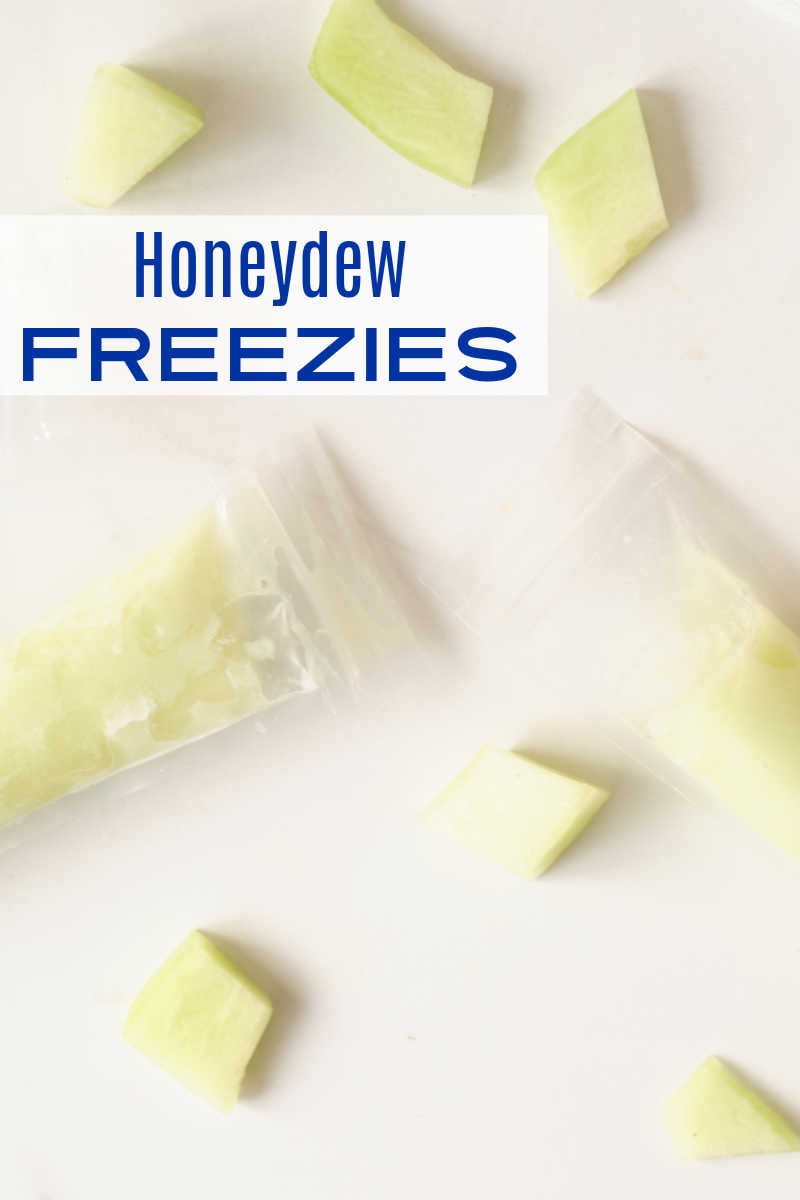 It is surprisingly easy to make your own freeze pops, when you have the right supplies.
You'll need BPA-free ice pop bags, which are also referred to as freezer tubes or popsicle bags, and a funnel.
Many of the bag sets include a silicone funnel or you can get one separately.
If your freezer space is limited, you can lay the bags flat to freeze.
If you have space for a couple of mason jars, stand up the filled freezies in the mason jars and let them freeze upright.
They taste good either way, but look nicer when frozen this way.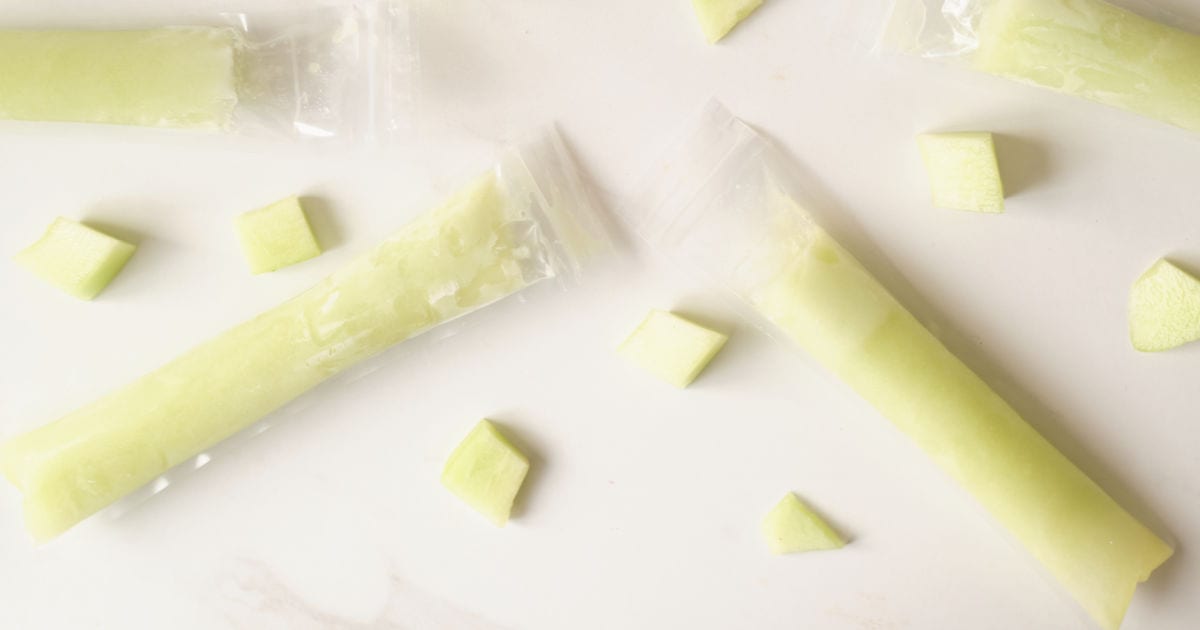 Honeydew Melon Freezie Recipe
Prep time: 10 minutes
Total Time: overnight
Serves: makes 10+
Ingredients
1 Honeydew Melon
¼ cup Water
½ cup Milk
Supplies
Blender
Ice Pop Bags
Funnel
Wide Mouth Mason Jars
Instructions
1) Add all ingredients to a blender and blend, so it becomes very smooth.
2) Use a funnel to pour the melon mixture into the sleeves up to the fill line.
3) Stand the freezies up in a jar and place in the freezer overnight or until frozen solid. You can also lay them down flat in the freezer, but the jar method results in nicer looking freezie pops.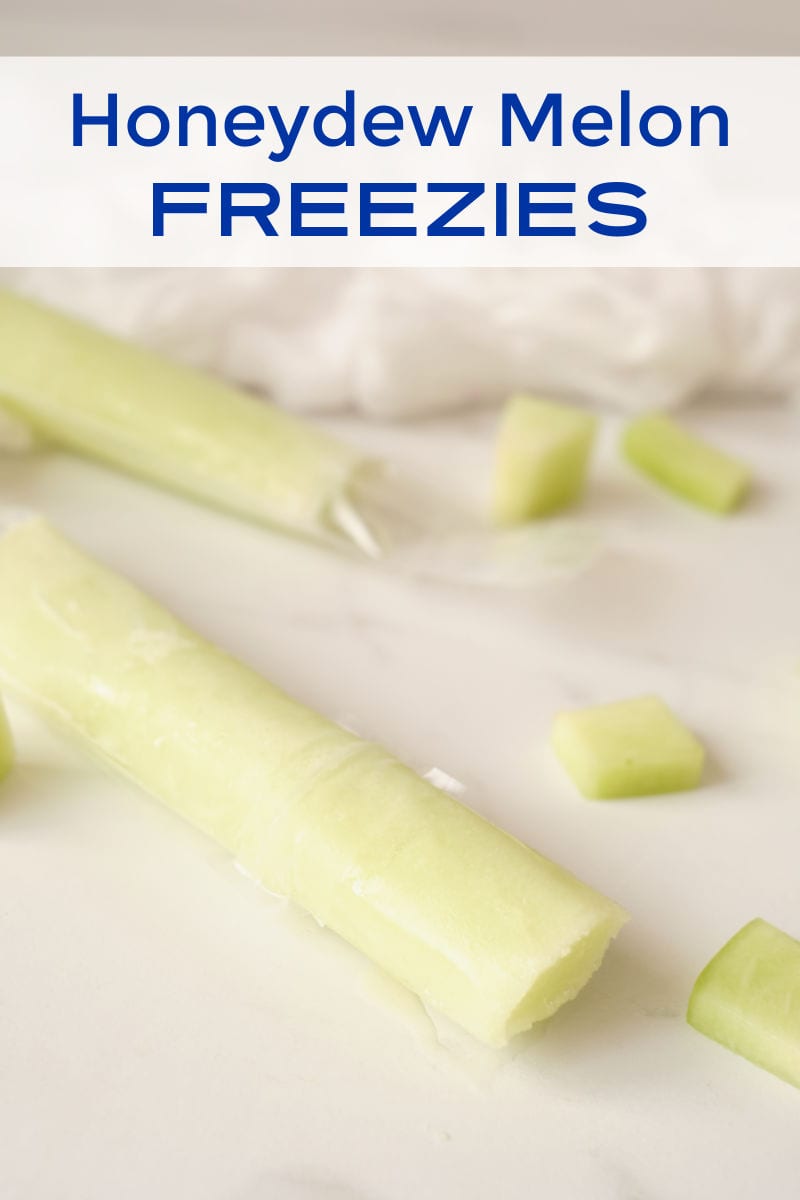 More from Mama Likes To Cook
Check out the rest of my vegetarian recipes, so you can get more great ideas for baking, cooking, blending and juicing.
Freezie Recipes
Popsicle Recipes
Shopping Tips
For a beautiful assortment of kitchen necessities and food gifts for the whole family, check out the deals at these online stores.
Are you ready to have some delicious fun in the kitchen?