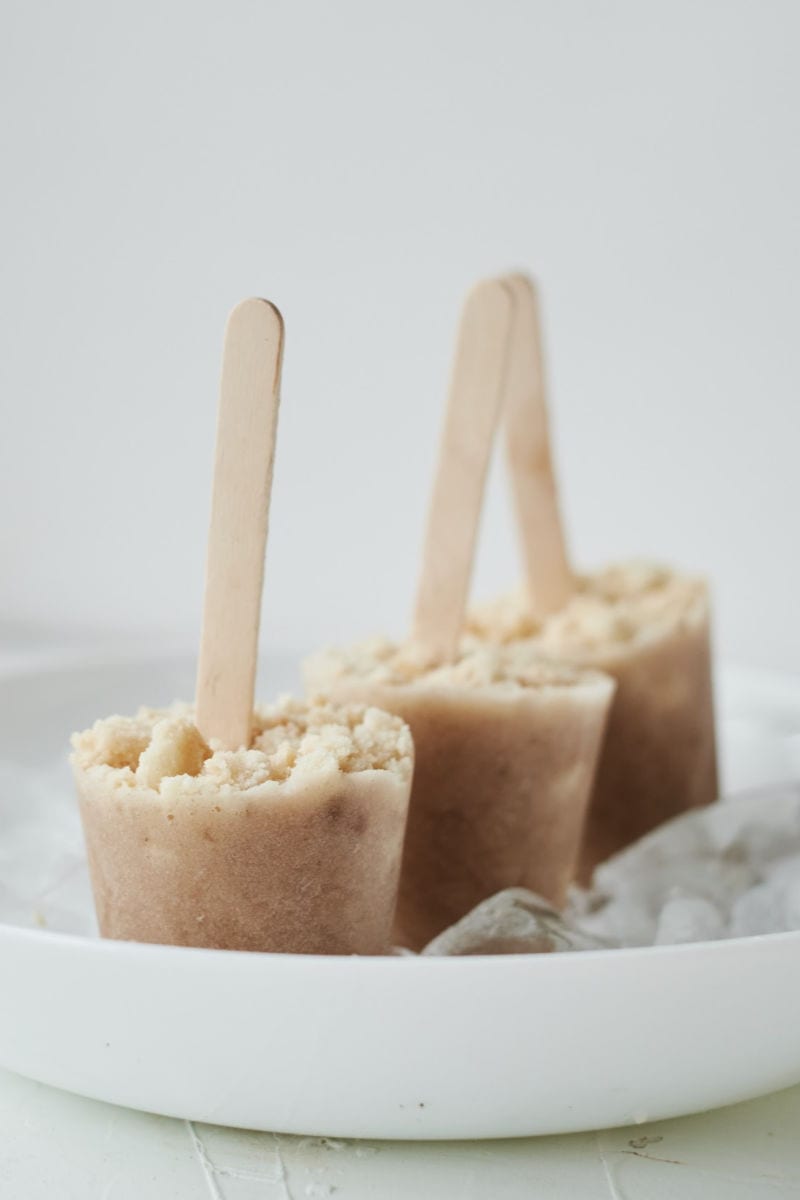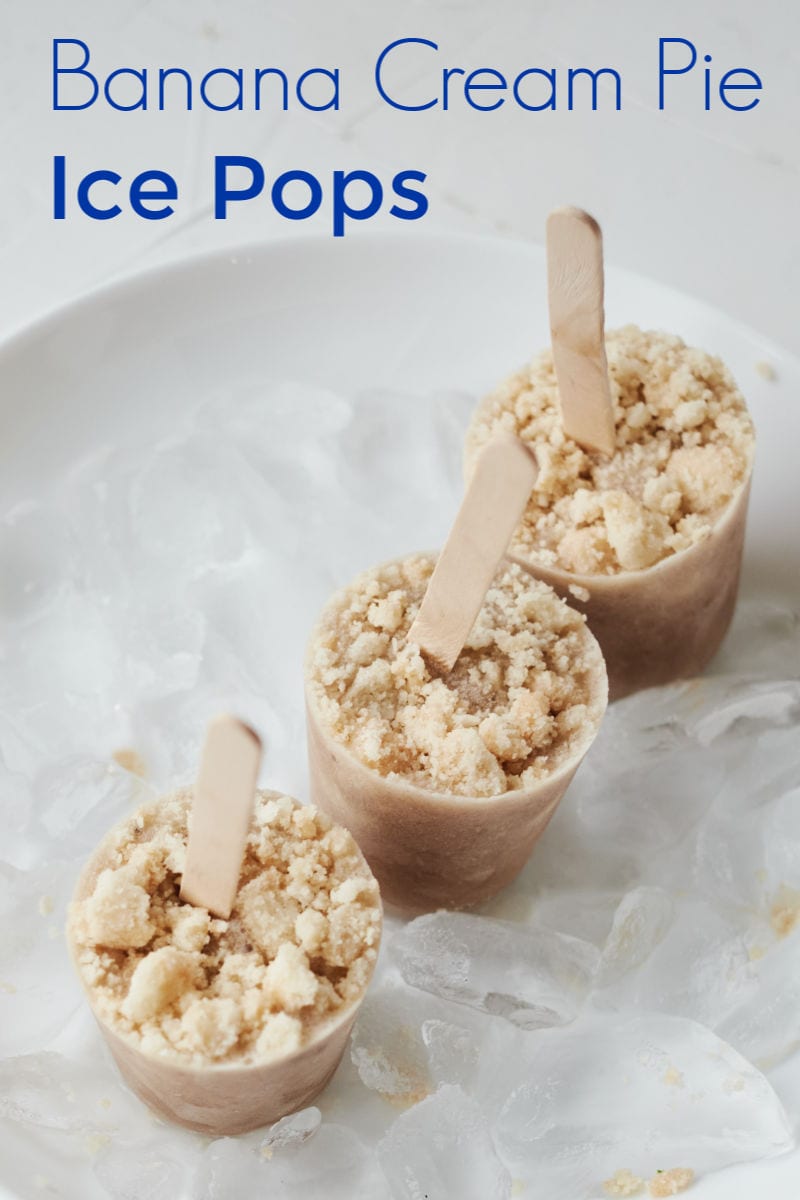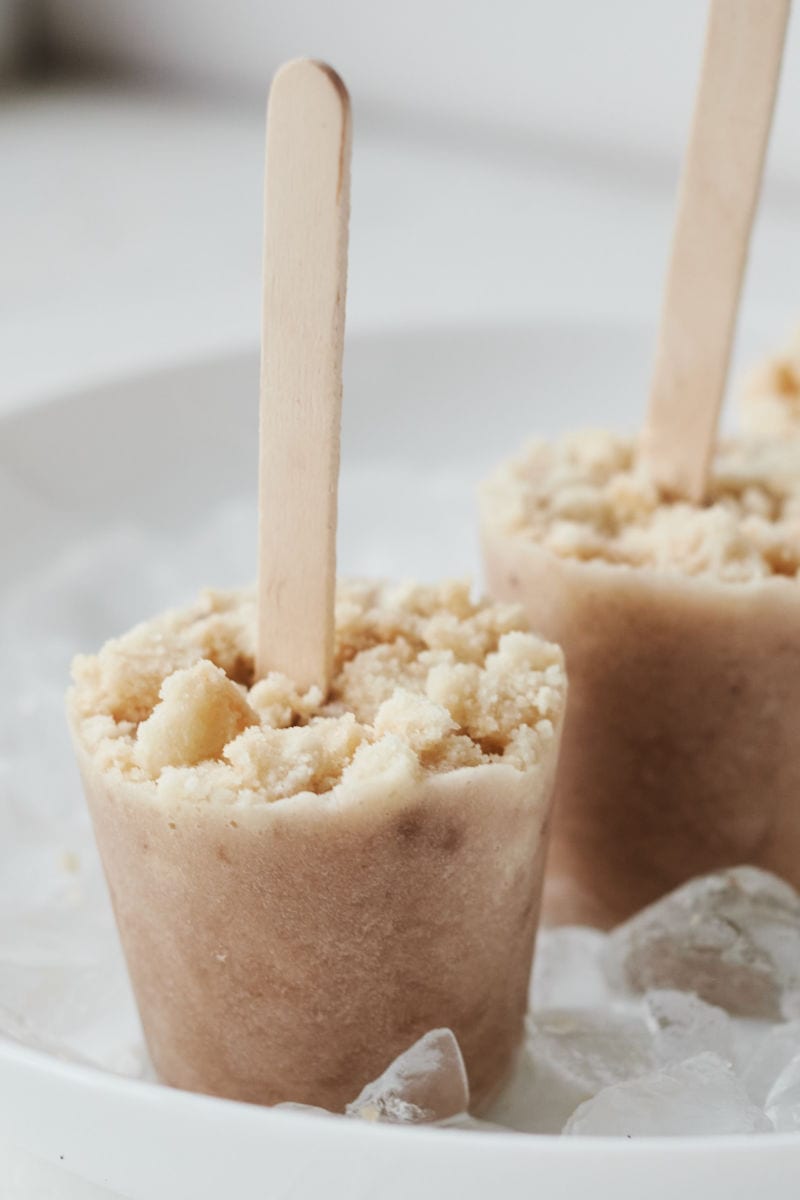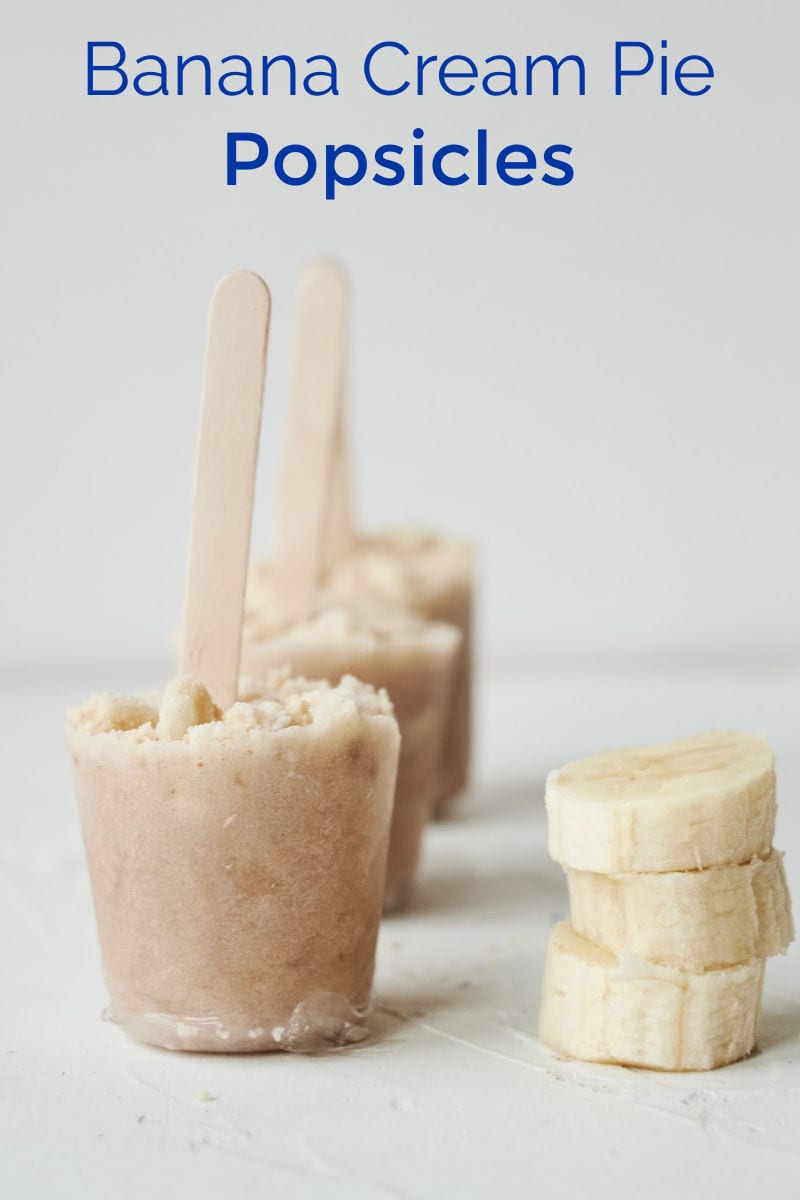 Classic Banana Cream Pie Ice Pops
Easy Frozen Treats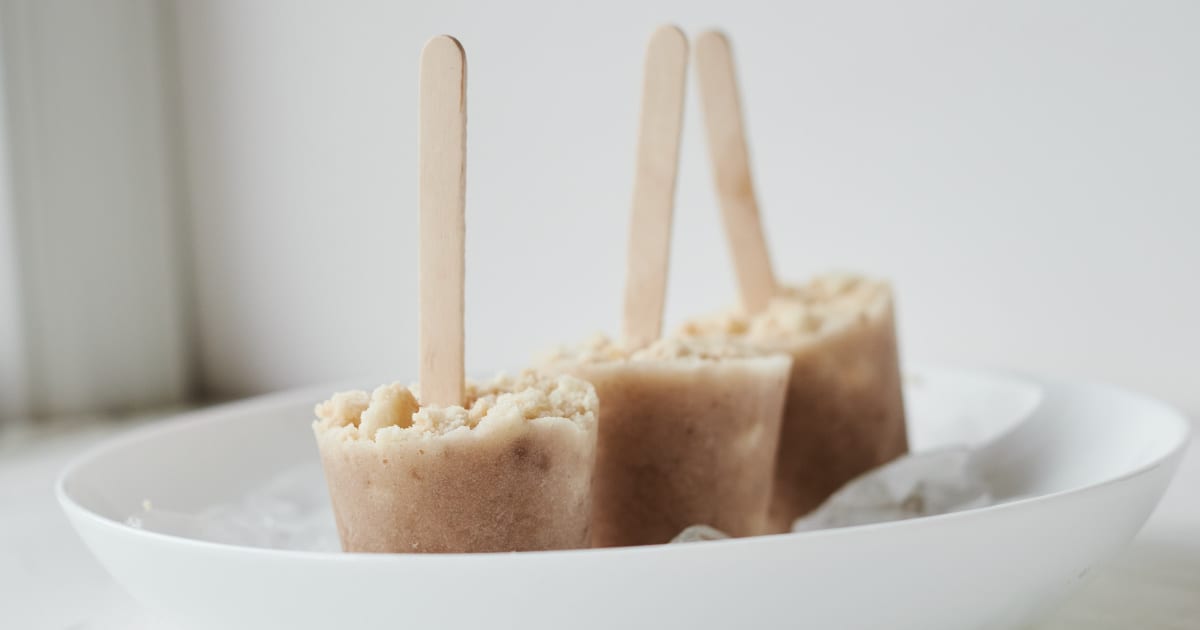 When you want a fun, frozen twist on a classic dessert, enjoy my banana cream pie popsicles with a shortbread cookie crumble crust.
The ice pops only take a few minutes to prep, then the freezer does the rest overnight.
Bananas are naturally sweet, so I don't need added sugar for the popsicle.
When you add the cookie crumbles as a crust on the bottom, they turn into a wonderful treat.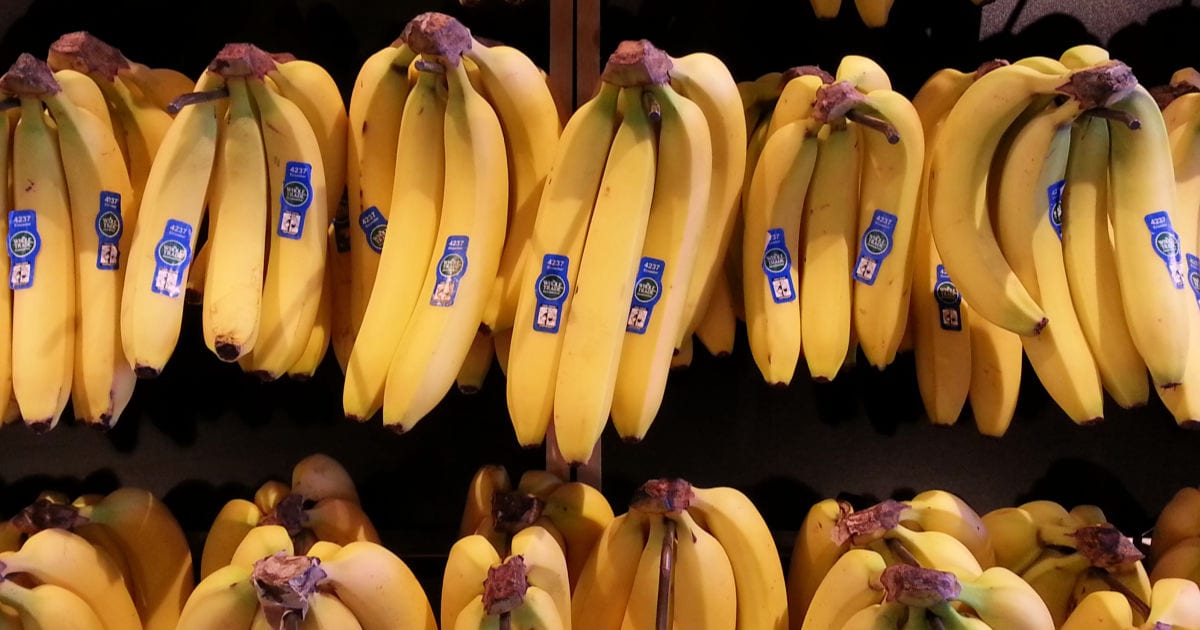 My first choice for the yogurt in these popsicles is plain, but you can also use vanilla or honey flavored yogurt.
Greek yogurt is usually what I have on had, but any type will do.
If you avoid dairy, feel free to use a vegan yogurt and the ice pops will still be delicious.
This fruit forward dessert is wonderful on a warm afternoon or as the finishing touch to an evening BBQ meal.
If you have kids who like to help in the kitchen, this recipe is perfect for that.
The recipe is simple and it's fun to crush the cookies and add them to the popsicles.
Enjoy.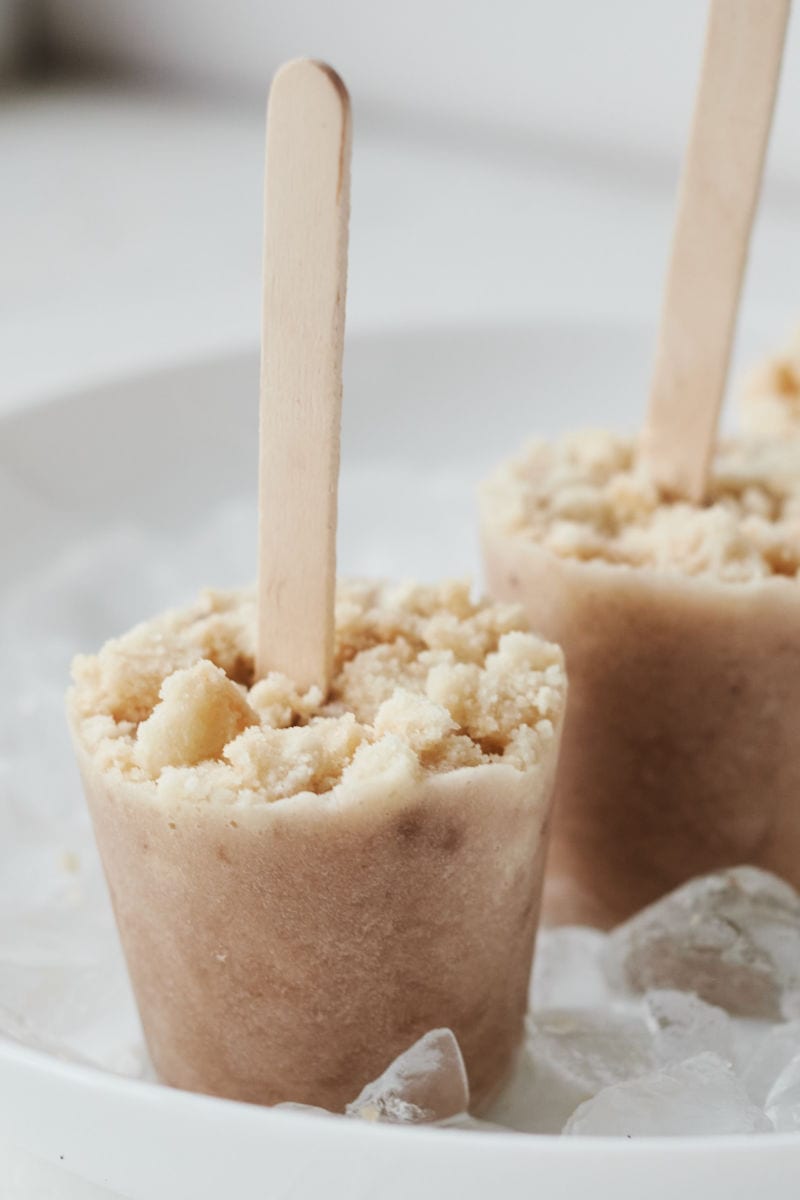 Banana Cream Pie Popsicles Recipe
Ingredients
2 Bananas
½ cup Milk
¼ cup Yogurt (Plain or Vanilla)
3 Shortbread Cookies
Supplies
Blender
Popsicle Mold
Popsicle Sticks
Instructions
1. Add the bananas, milk and yogurt to a blender and blend until well combined.
2) Pour the banana mixture into popsicle molds.
3) Crush shortbread cookies and sprinkle on top of the banana mixture in the molds. Gently press the cookies down.
4) Freeze overnight.
5) When you are ready to eat a popsicle, run hot water over the mold for 10 to 20 seconds to loosen. Then, the popsicle will easily come out of the mold.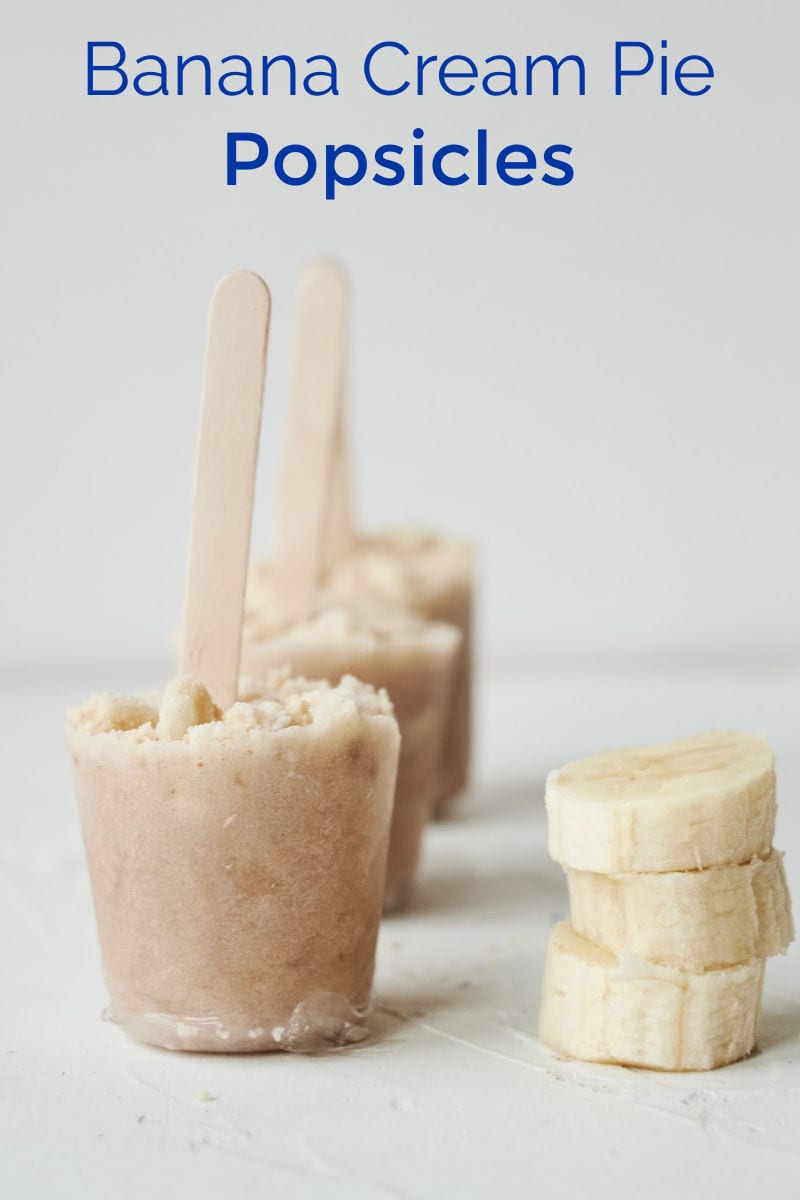 More from Mama Likes To Cook
Check out the rest of my vegetarian recipes, so you can get more great ideas for baking, cooking, blending and juicing.
Popsicle Recipes
Banana Recipes
Shopping Tips
For a beautiful assortment of kitchen necessities and food gifts for the whole family, check out the deals at these online stores.
Are you ready to have some delicious fun in the kitchen?