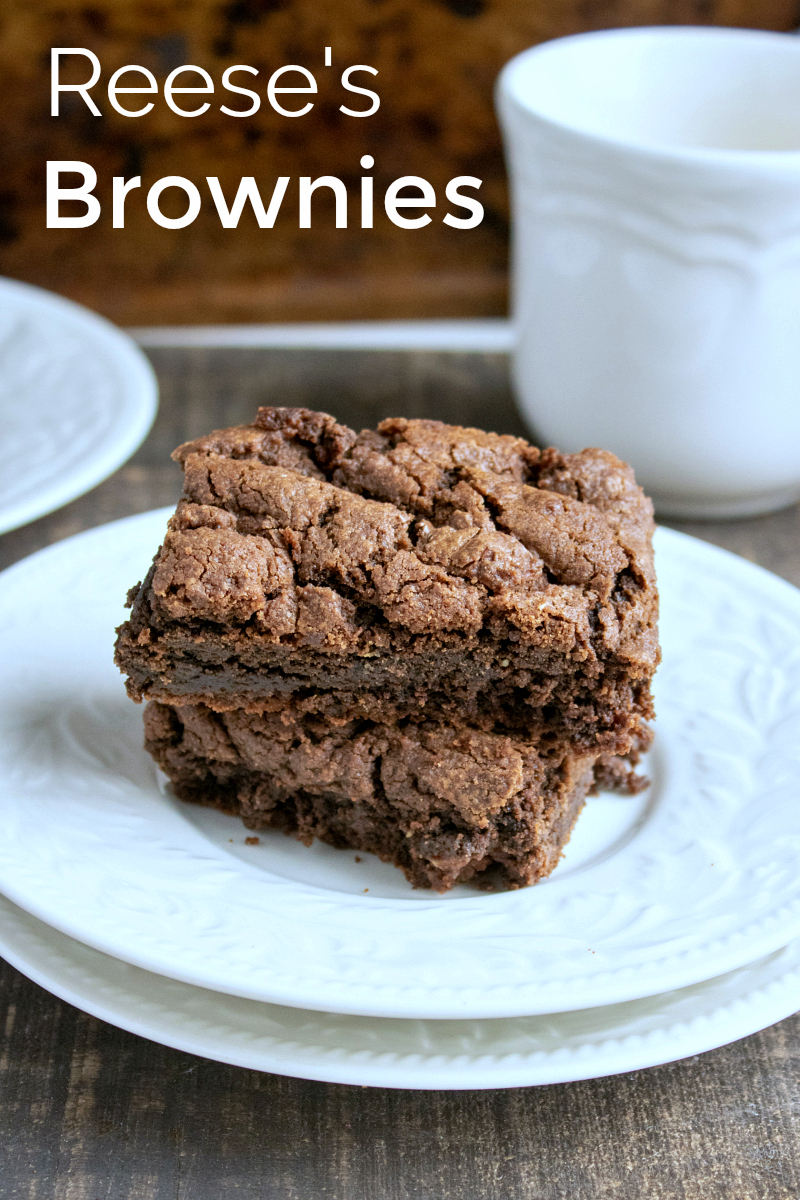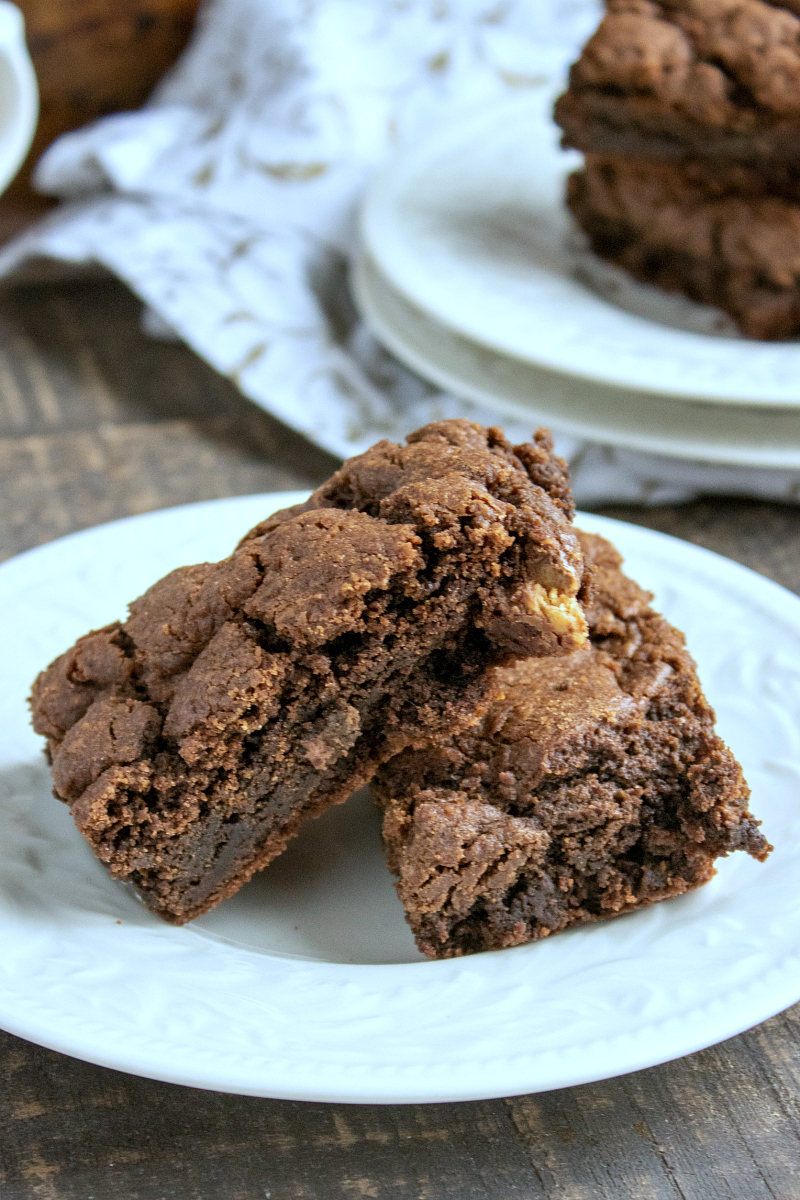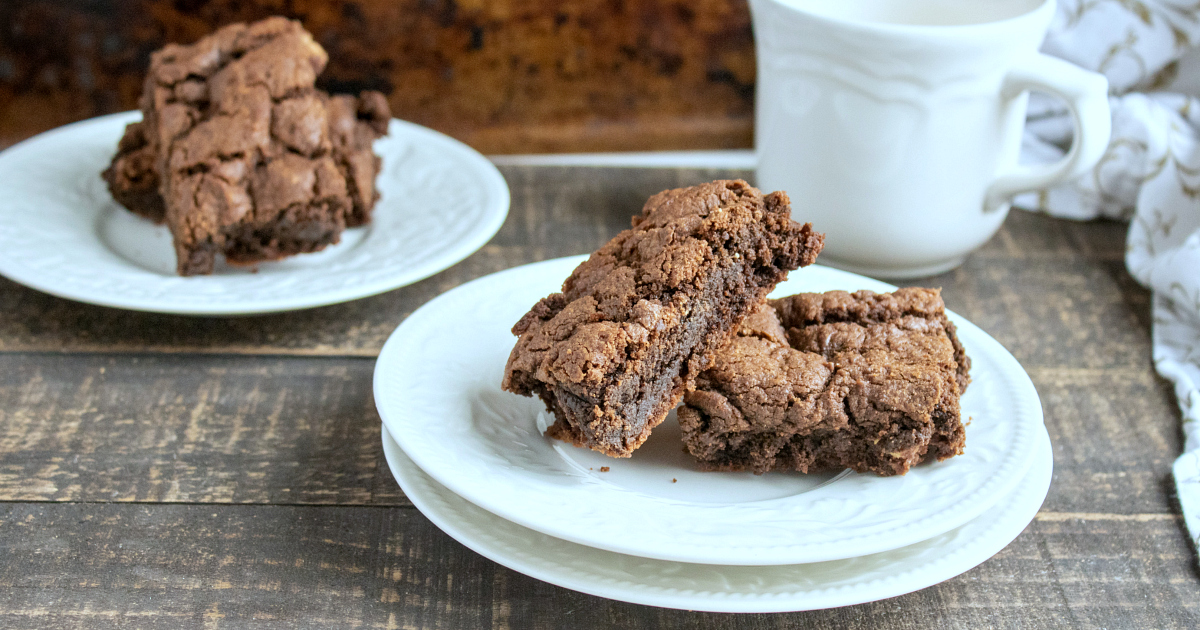 Chocolate and peanut butter are two of my family's favorite flavors, so this oh so delicious Reeses brownies recipe is a perfect fit for us.
One look and you know they are going to be chocolatey, but it's when you take a bite that you get the surprise Reese's peanut butter taste.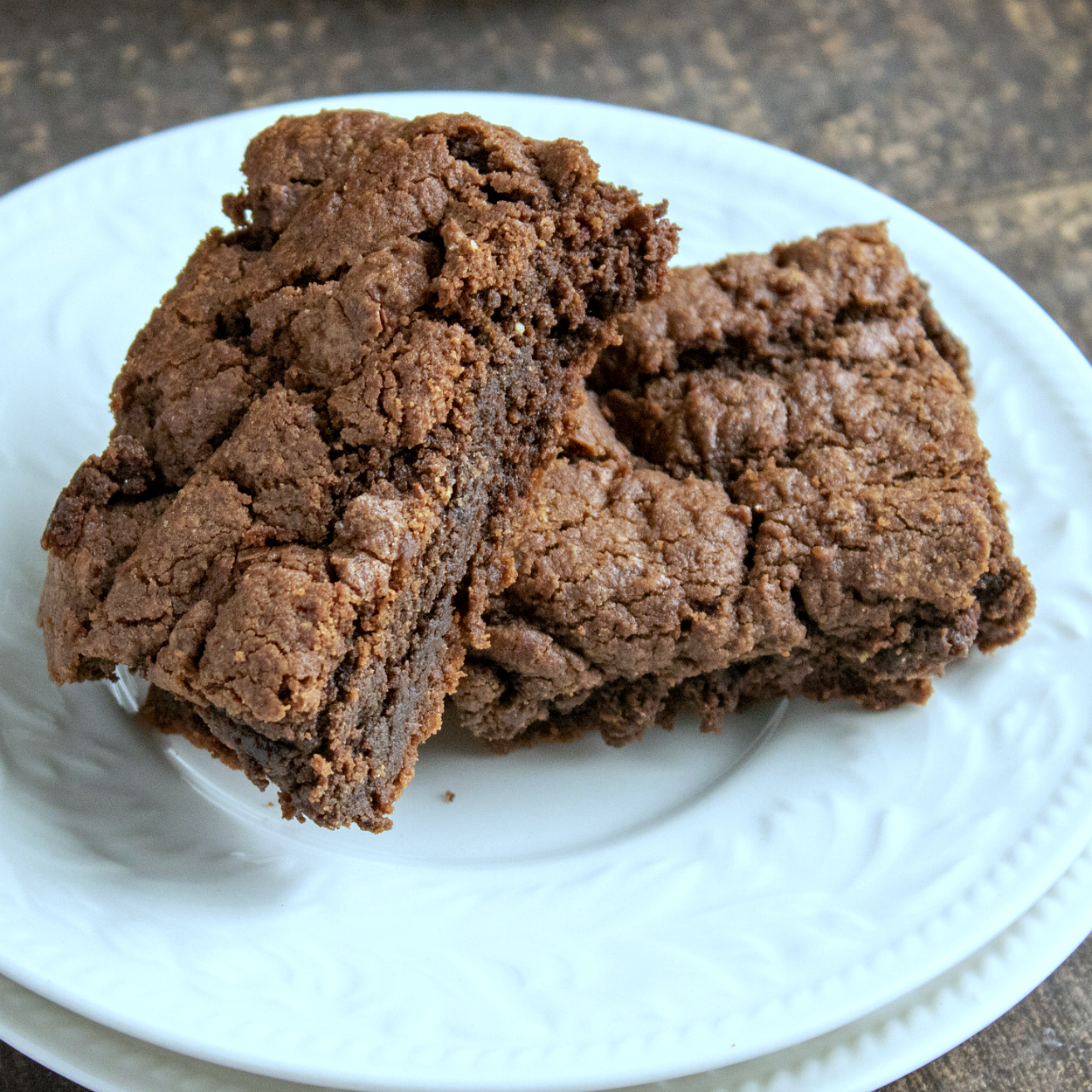 When I was a kid, candy was a special treat reserved for Halloween. After trick or treating, I would carefully sort and organize my haul.
Reese's Peanut Butter Cups were my absolute favorite, so I would set them aside and make them last. I savored each and every one.
I still love them, but do so whenever I want instead of just once a year.
When Reese's go on sale before and after Halloween, it is the perfect time to stock up on Reese's.
Perhaps your kids will even let you raid their trick or treat bag, so that you can make these out of this world brownies.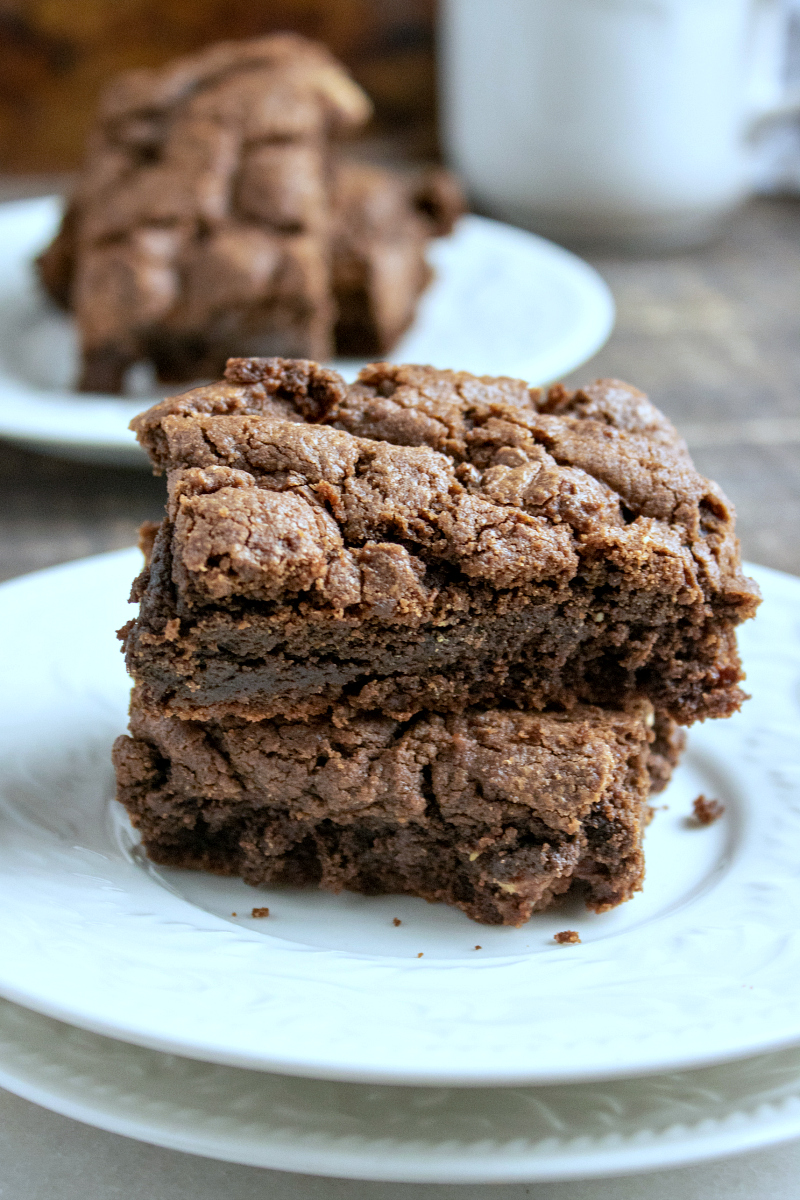 This recipe calls for miniature sized Reese's.
If all you have is full sized ones, you can use them instead. If you do, I recommend chopping or breaking them before mixing them in.
I might be imagining this, but I think the bigger ones have more of the peanut flavor and the minis have more chocolate.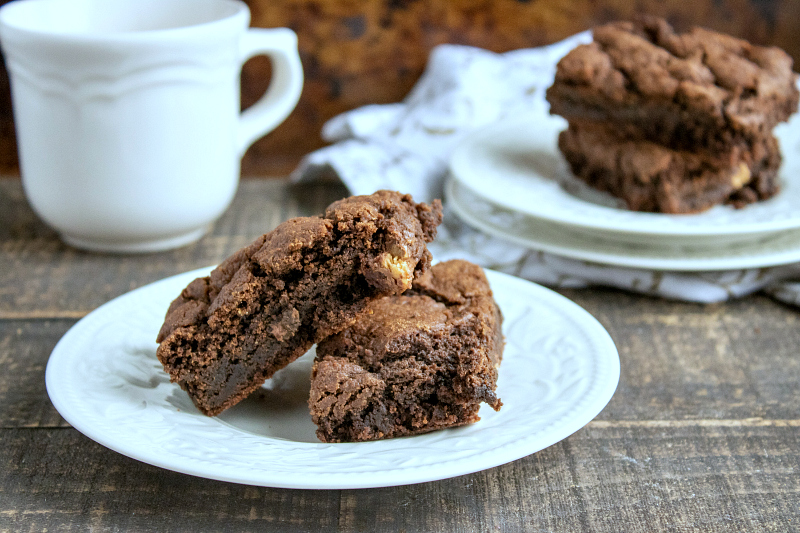 At a glance, these look like regular brownies. However, it is obvious that they are something special, when you take a bite.
You'll know they were made with Reese's, even though their aren't visible full size Peanut Butter Cups in the brownies. The taste gives it away.
Enjoy!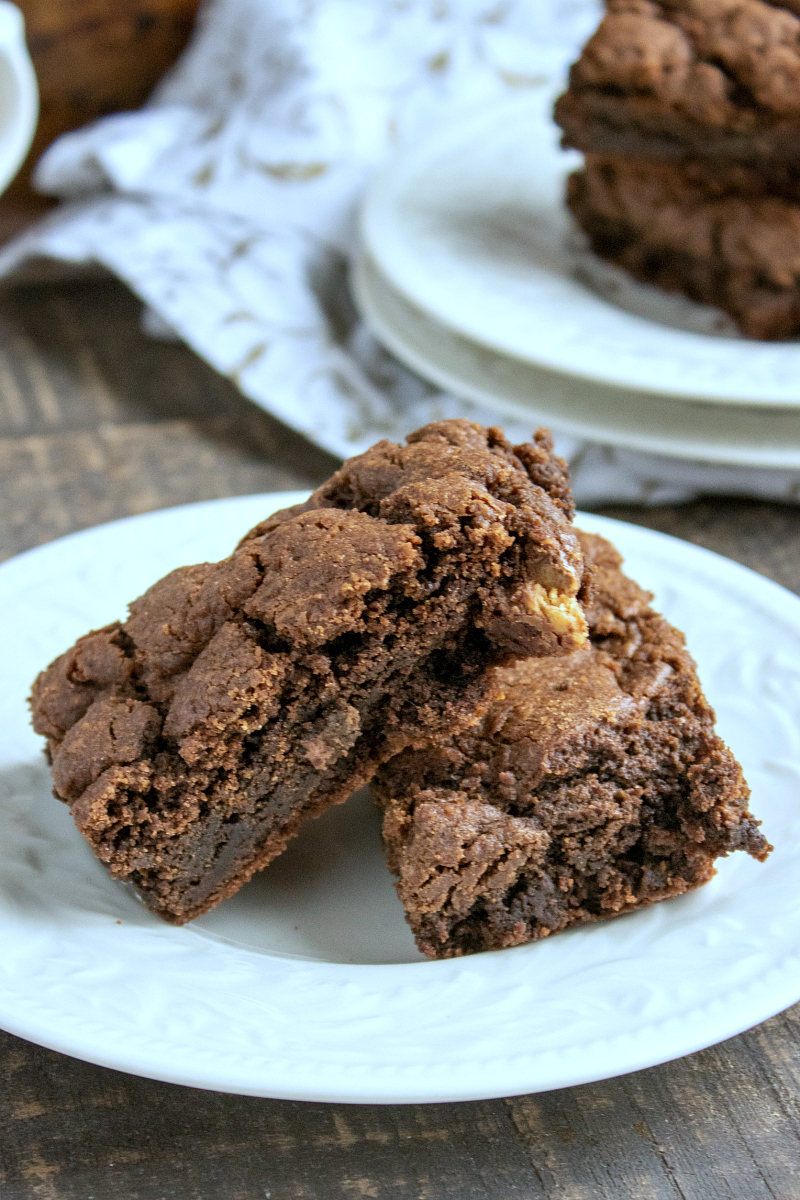 Reeses Brownies Recipe
Makes 12 to 16 Bars
Ingredients:
1 cup Unsalted Butter, softened
2 ¼ cups All Purpose Flour
¾ cup Brown Sugar
¾ cup White Sugar
2 t Vanilla Extract
2 Eggs
1 t Baking Soda
1/2 t Salt
2/3 cup Unsweetened Cocoa Powder
7.6 oz. pkg. Reese's minis
Instructions:
1) Preheat oven to 375°.
2) Cream the butter and sugars, so that they are well mixed.
3) Mix in the vanilla extract and eggs.
4) In a separate bowl, mix the flour, cocoa, baking soda, and salt. Then add it to the wet
ingredients and mix in until well incorporated.
5) Mix in the Mini Reese's Peanut Butter Cups.
6) Line 8″x8″ baking pan with parchment paper and lightly spray the paper. Spread out the batter
and lightly press down.
7) Bake for 30 minutes until set.
8) Let cool. Then lift the parchment paper from the pan and slice the brownies.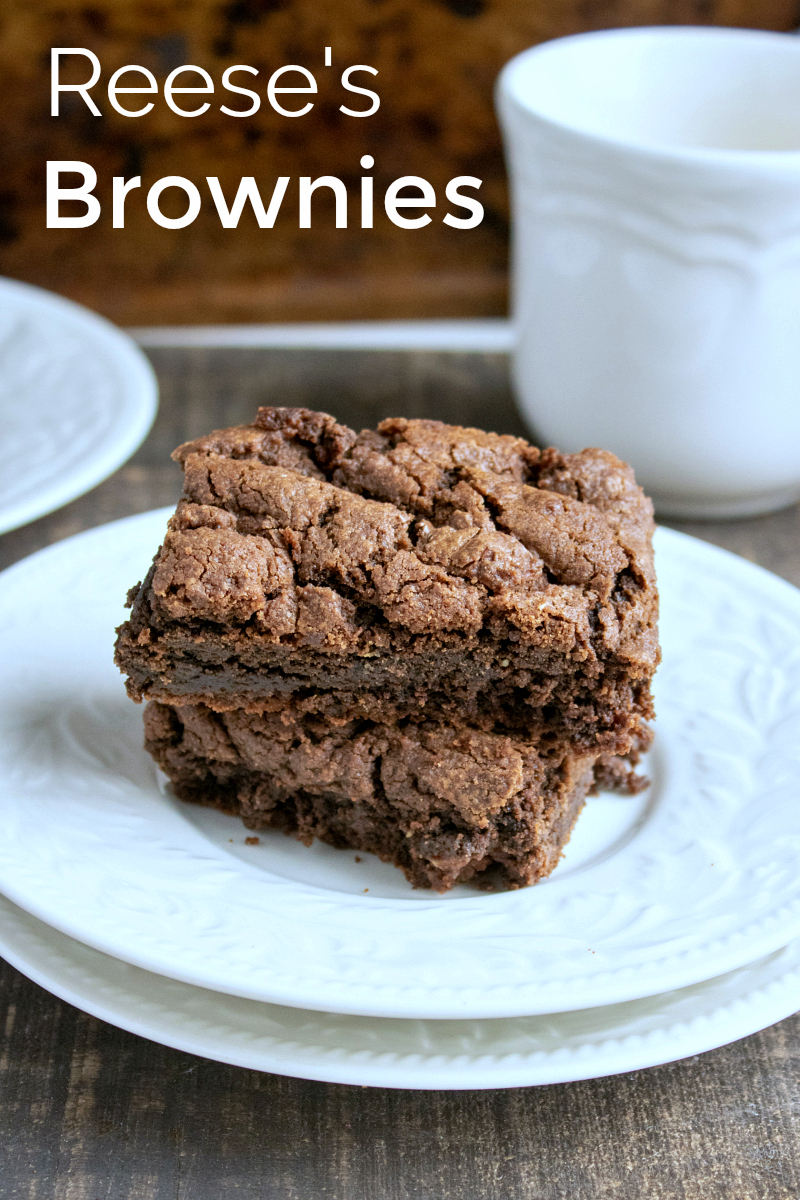 Check out my other dessert recipes, so you can get more kitchen inspiration.
Then take a look at the rest of my
vegetarian recipes
, so you can have even more delicious fun in the kitchen!