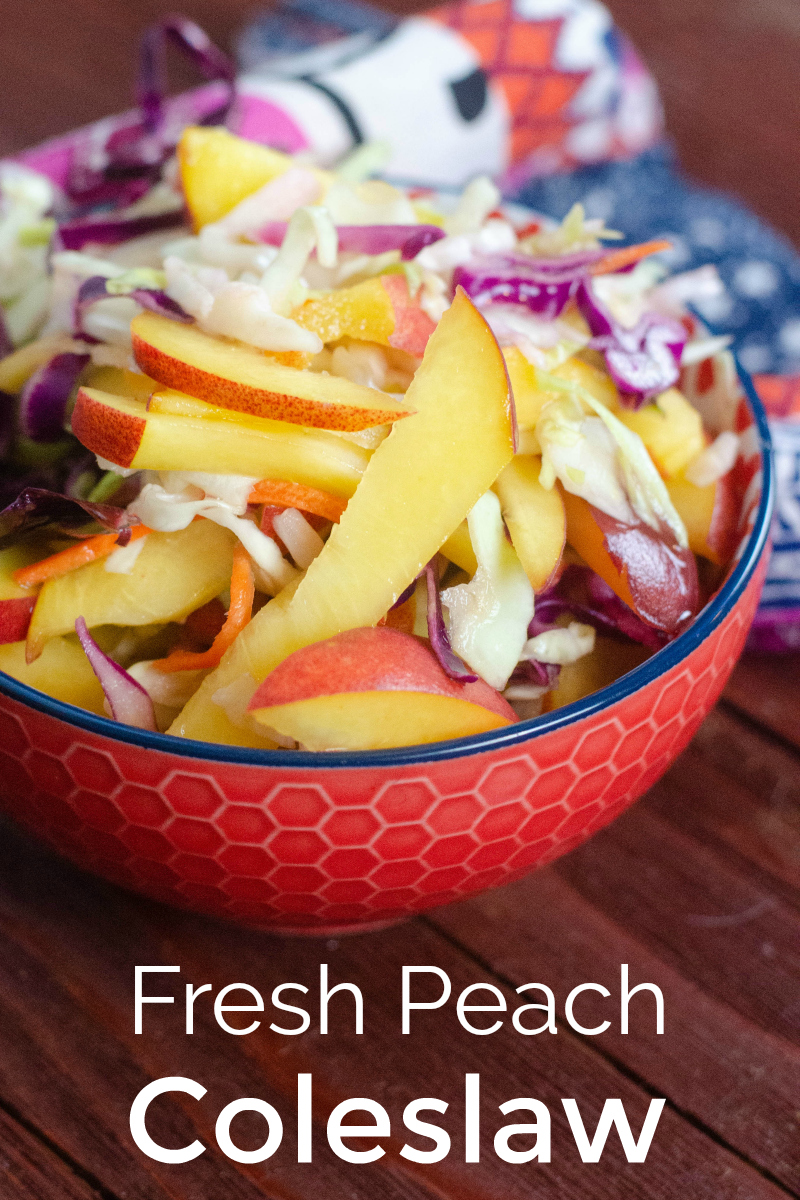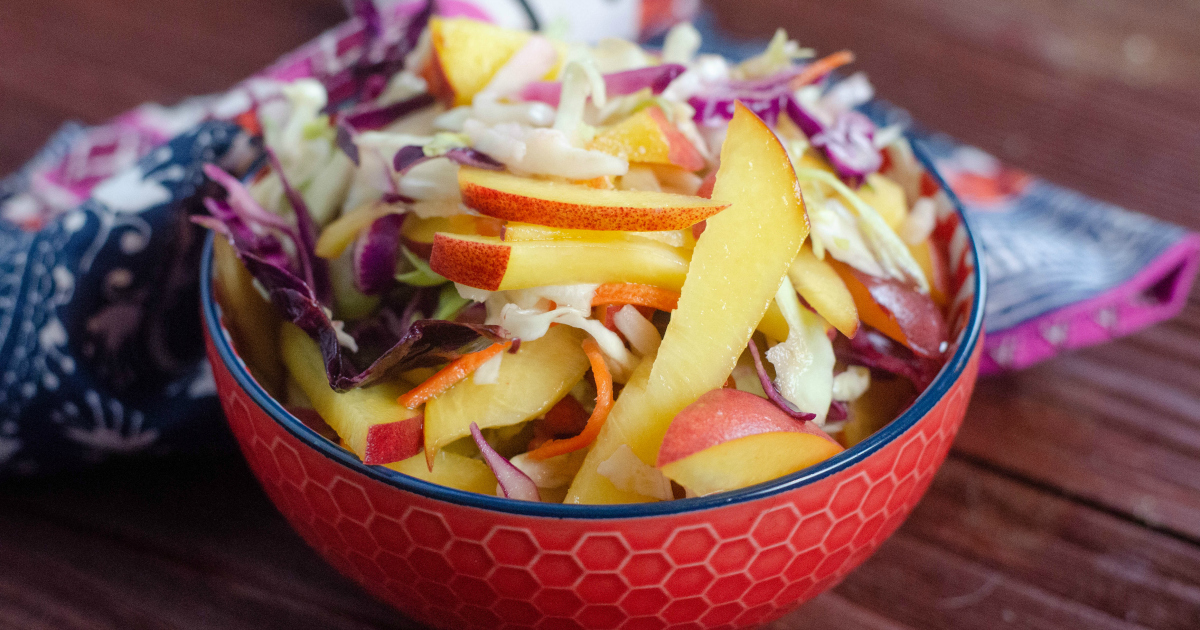 Summer and salads are a perfect combination, so you'll want to try my fresh peach coleslaw recipe.
The mayo-free slaw is tasty on its own, but can also be a topping for a burger, taco, hot dog or sandwich. It is a lovely finishing touch that elevates whatever it is on.
It is an ideal picnic food, since the cabbage stays crispier than lettuce does. You can make it ahead of time without worrying about wilted, soggy greens.
No special skills are required, so even little kids can help put the salad together after you've cut the peaches.
Peaches give this slaw a summertime twist that friends and family will enjoy, when the weather heats up. You'll love serving it to guests at a backyard cookout or packing it for a picnic at a park.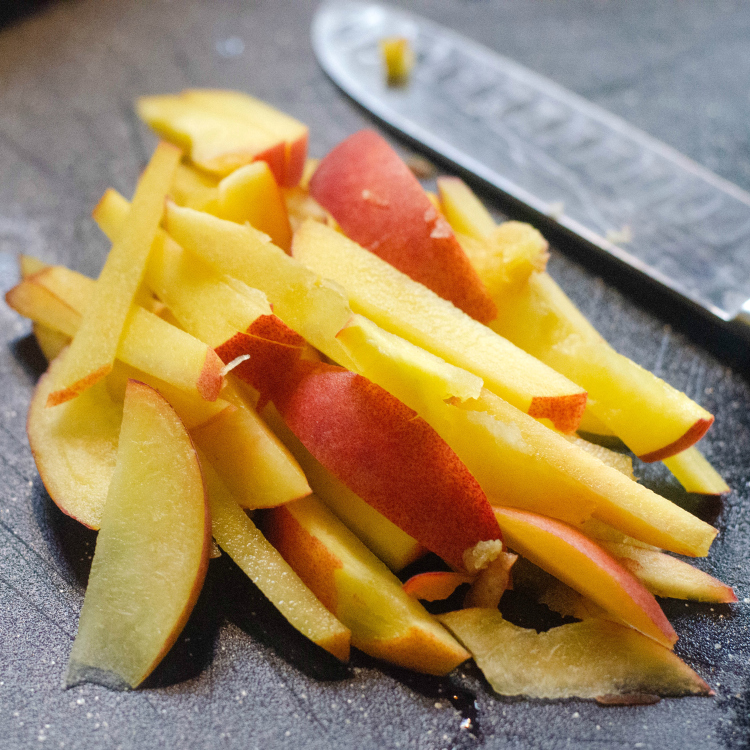 When I was growing up, we had a peach tree in the backyard. It started out as a bare root tree that looked like a stick.
However, after a few years of patiently tending to it, the tree was huge and produced prolifically.
We harvested buckets and buckets of peaches each year, when peach season rolled around. I personally ate many of these peaches, but we also had plenty to share with others.
I no longer have a peach tree, but the taste of a fresh peach always brings back happy memories of childhood.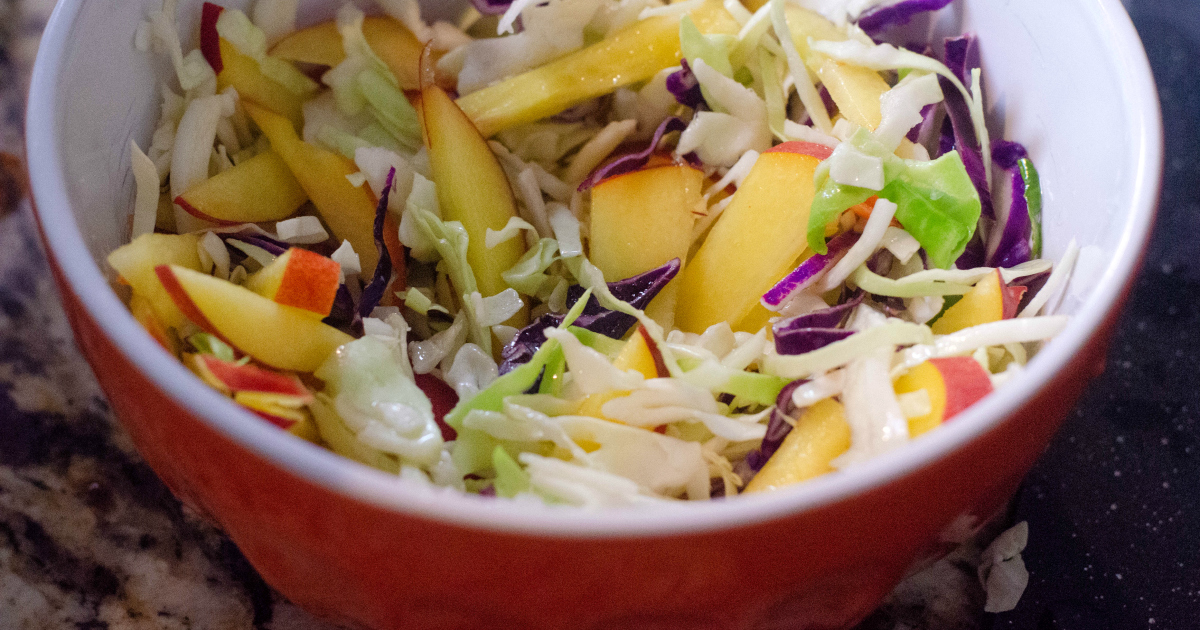 Many slaw recipes are creamy, so they call for mayonnaise. I happen to like mayo, but I know that many people do not.
This recipe doesn't have it and doesn't need it. That makes it a good choice, when you want to make sure all of your guests are happy.
Fresh peach slaw is a wonderful way to experience the flavors of Summer!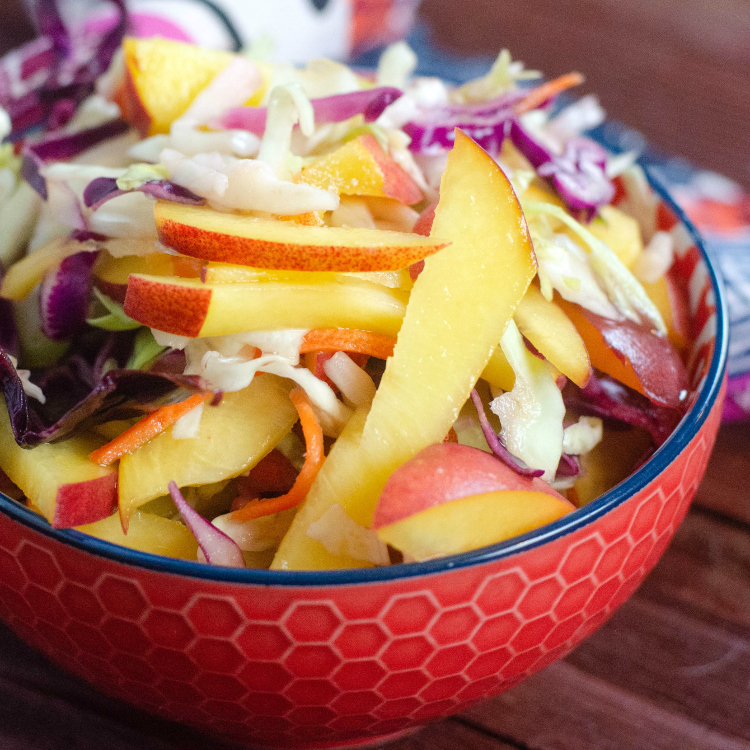 Fresh Peach Coleslaw Recipe
Prep: 7 Minutes
Ingredients:
3 cups Bagged Coleslaw Mix
1 cup Peaches; sliced into strips
3 tablespoon Apple Cider Vinegar
1 tablespoon Honey or Agave Nectar
1 teaspoon Salt
1/2 teaspoon Ground Black Pepper
Instructions:
Slice peaches into strips.
Place coleslaw mix and peach strips in a medium bowl.
Add vinegar, honey, salt, and pepper.
Toss well.
Refrigerate until ready to serve.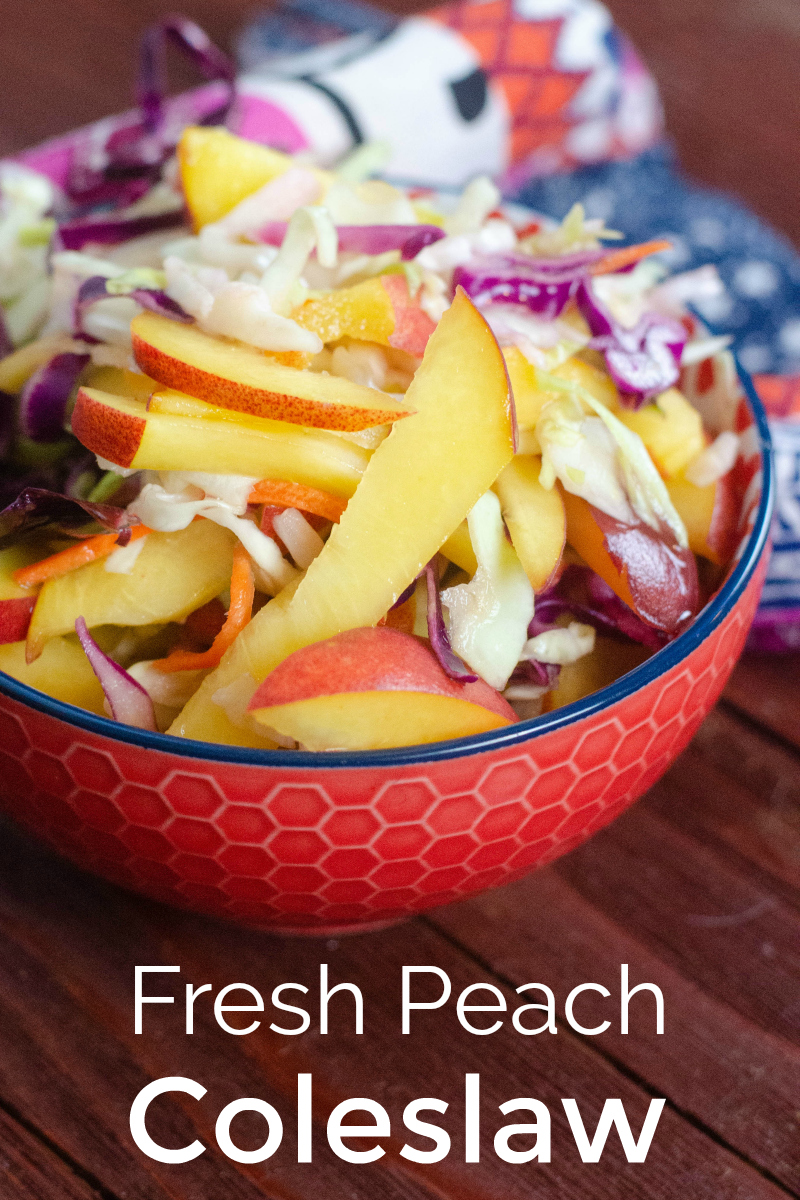 Check out my other vegetarian recipes, so you can get more kitchen inspiration.