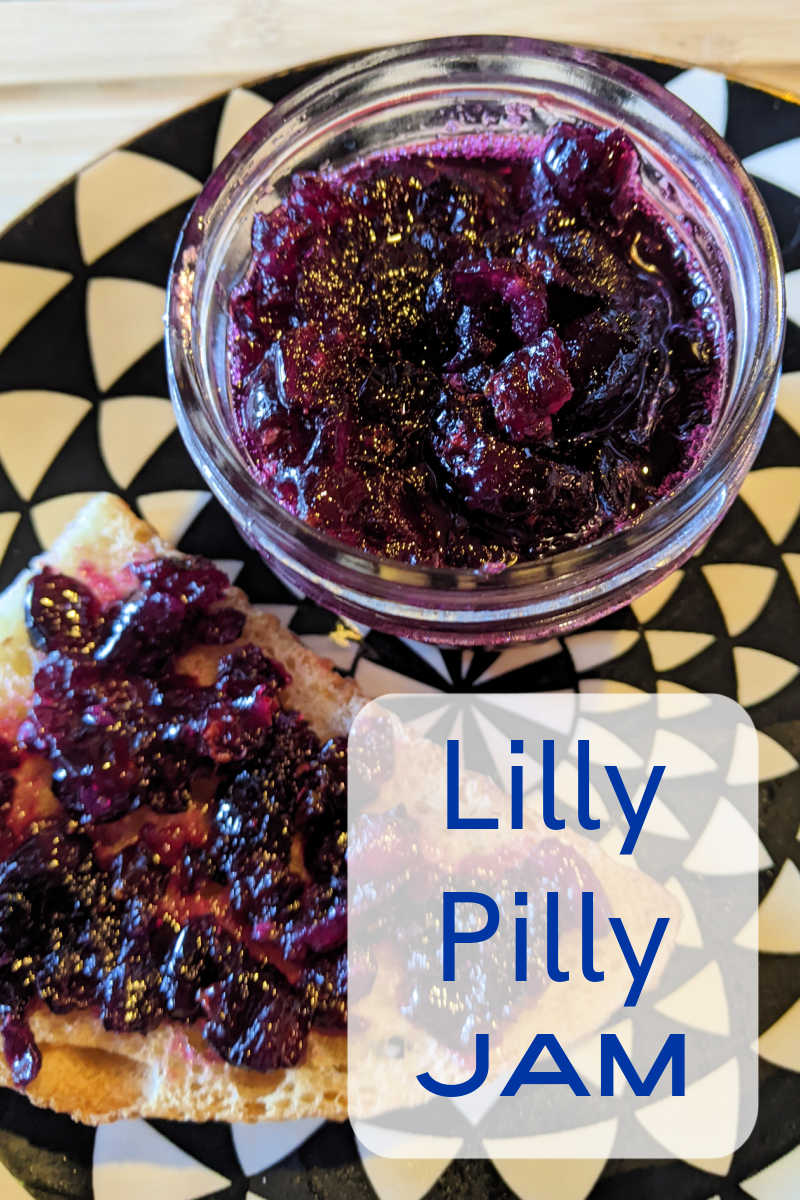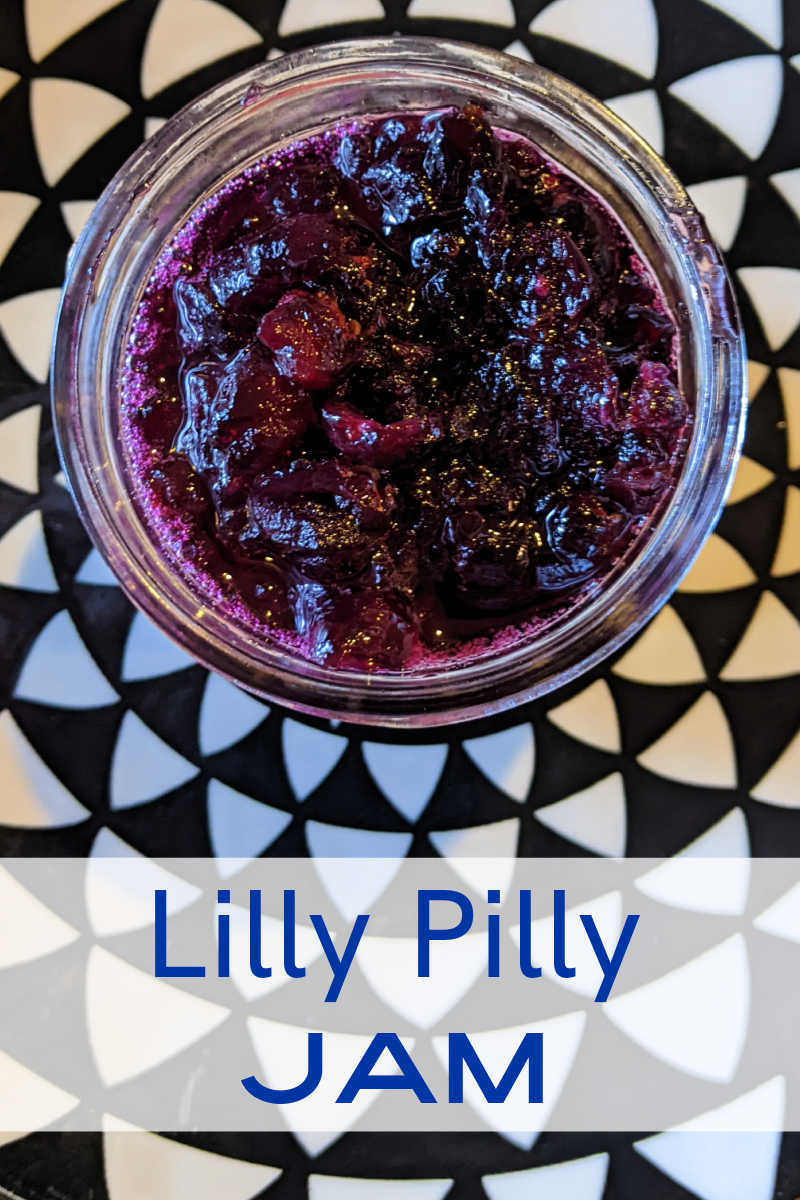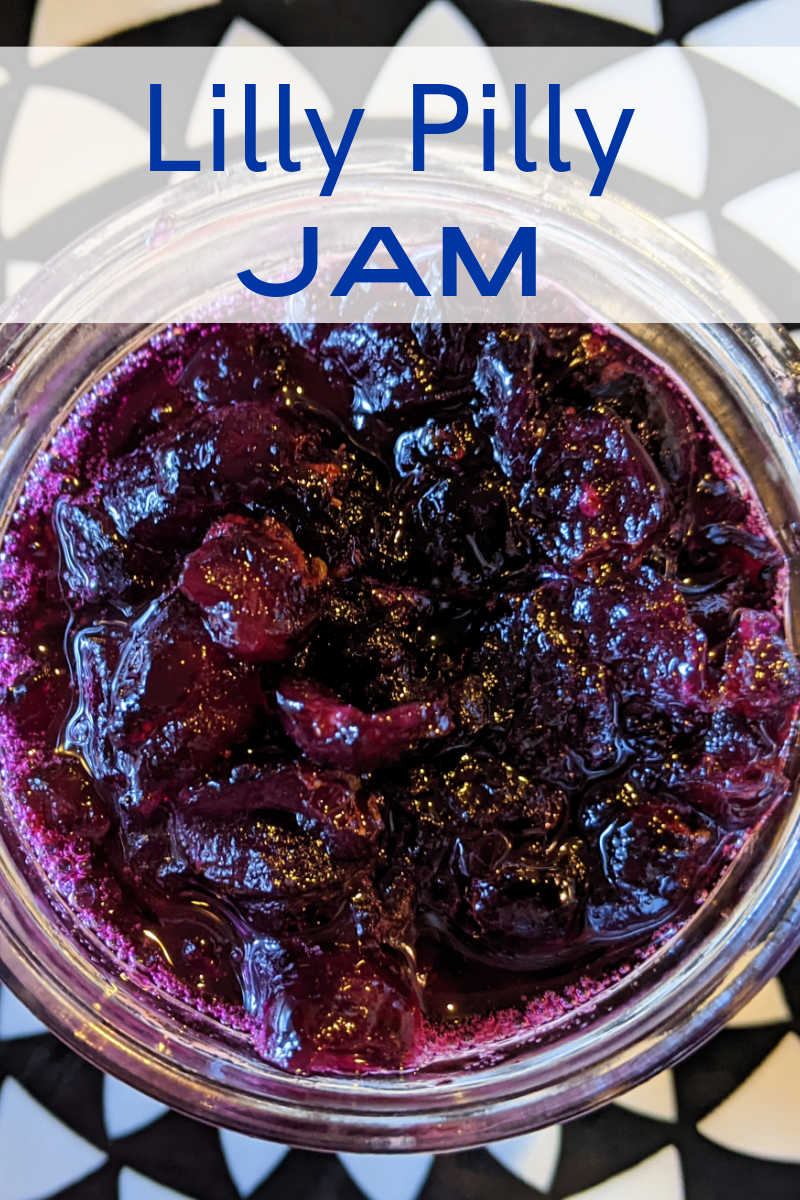 Homemade Lilly Pilly Refrigerator Jam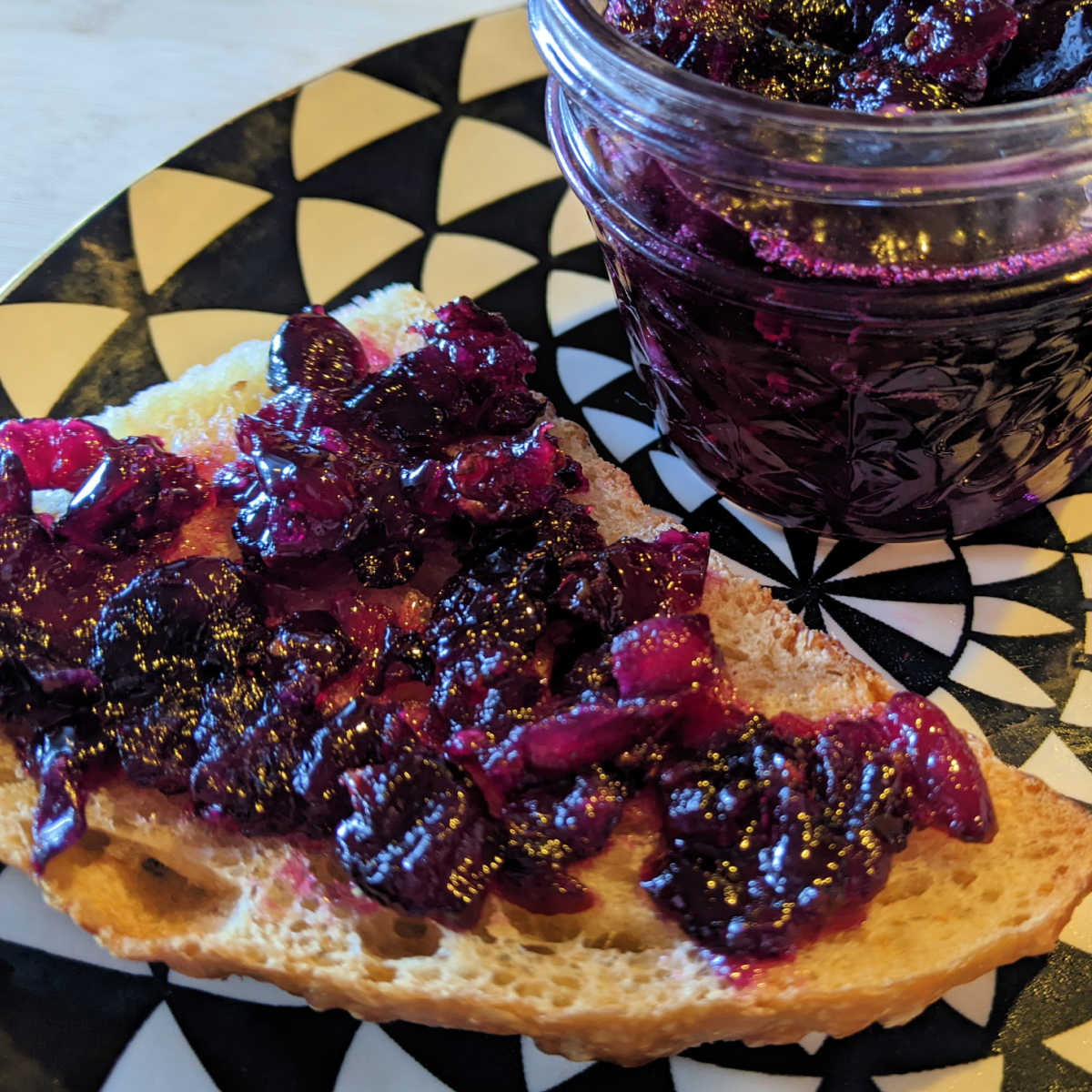 It's easy to make sweet and tart lilly pilly jam at home with my recipe and fresh lilly pilly berries from a tree, bush or hedge.
I've been turning my backyard into a 'food forest' and this was my first year to harvest berries from my lilly pilly tree.
The jam is delicious and the tree is beautiful, so I'm happy to have it growing here.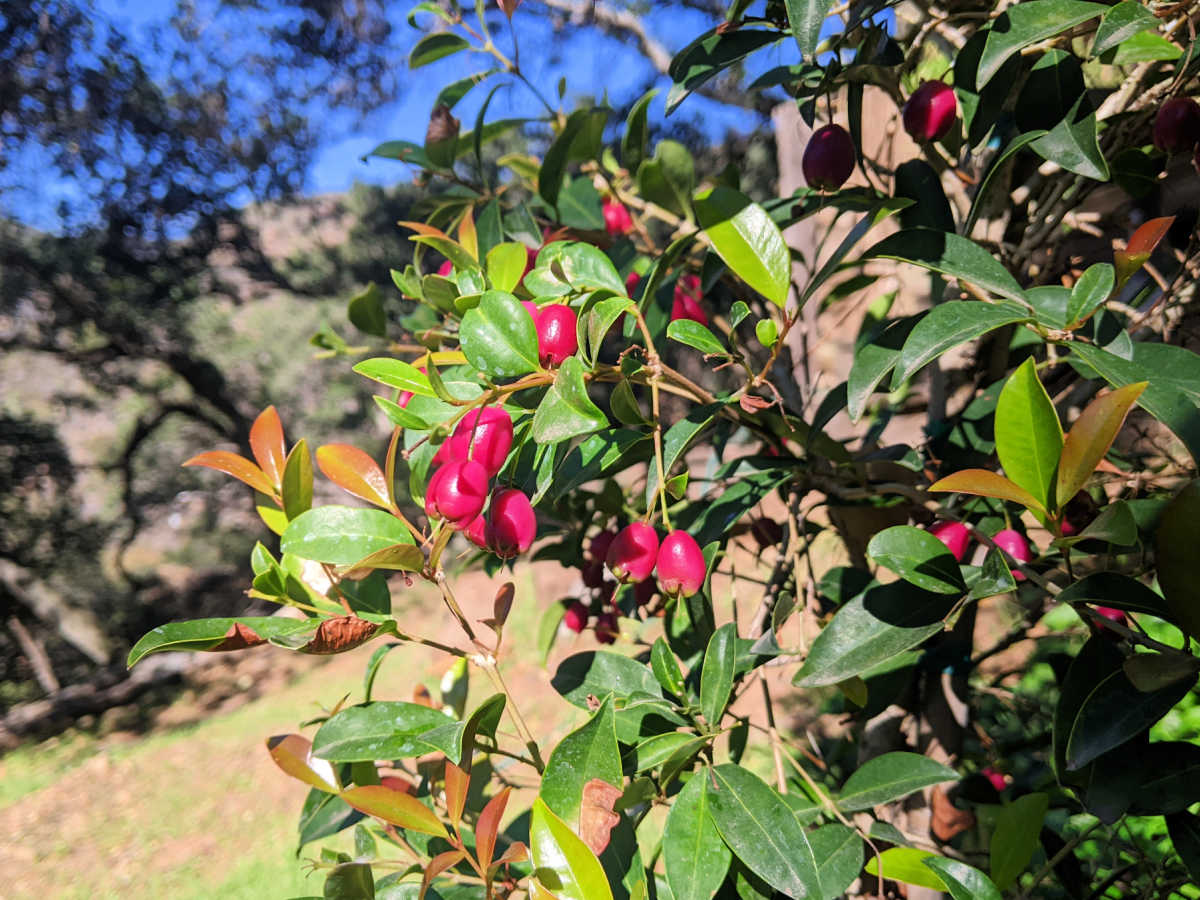 Lilly Pilly trees, bushes and hedges are native to Australia and they also grow well here in my Southern California backyard.
The low maintenance plants are often sold as ornamental landscaping plants, since they are attractive year round with evergreen leaves and seasonal flowers and berries.
You won't find the delicious berries in grocery stores, but you can grow your own.
The honeybees, hummingbirds and other birds who visit my backyard love the flowers on my lilly pilly tree.
And, of course, we love eating the delicious lilly pilly berries.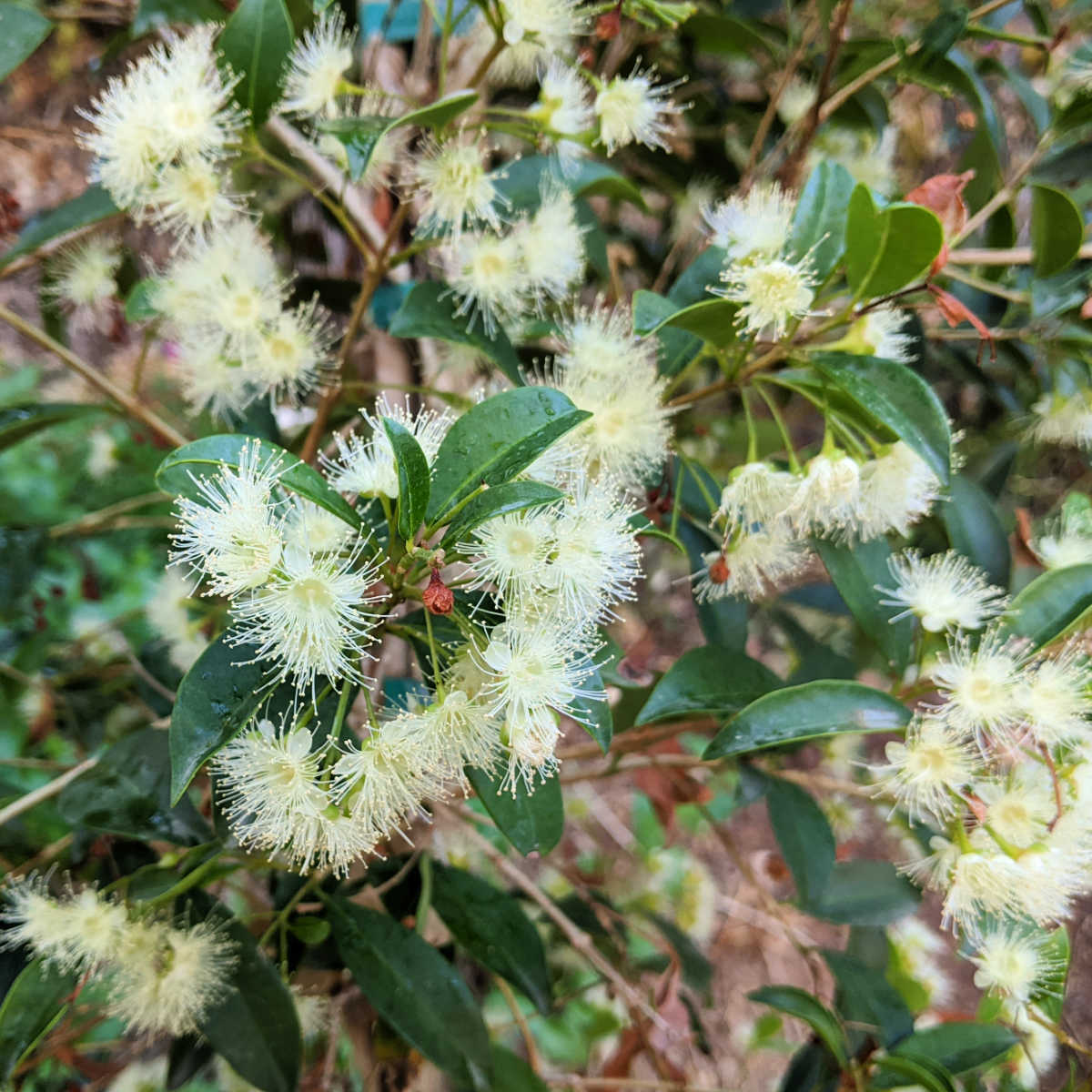 Other Names for Lilly Pilly Berries
Lilly pillys are in the myrtle family and their scientific name is syzygium smithii, which is how my tree was labeled in the garden department at a national chain home improvement store.
We call them lilly pilly berries, and I've nicknamed my tree "Lilly."
Other common names are:
However, when shopping for a plant, you may need to remember the scientific name syzygium smithii.
They can be sold as bushes, trees, hedges or even trained into artistic topiaries.
What Does A Lilly Pilly Berry Taste Like?
Lilly pilly berries are sweet and tart.
If you pick them early, they will be more tart.
When they are fully ripe, they are more sweet.
The taste of the jam reminds me of lingonberry jam.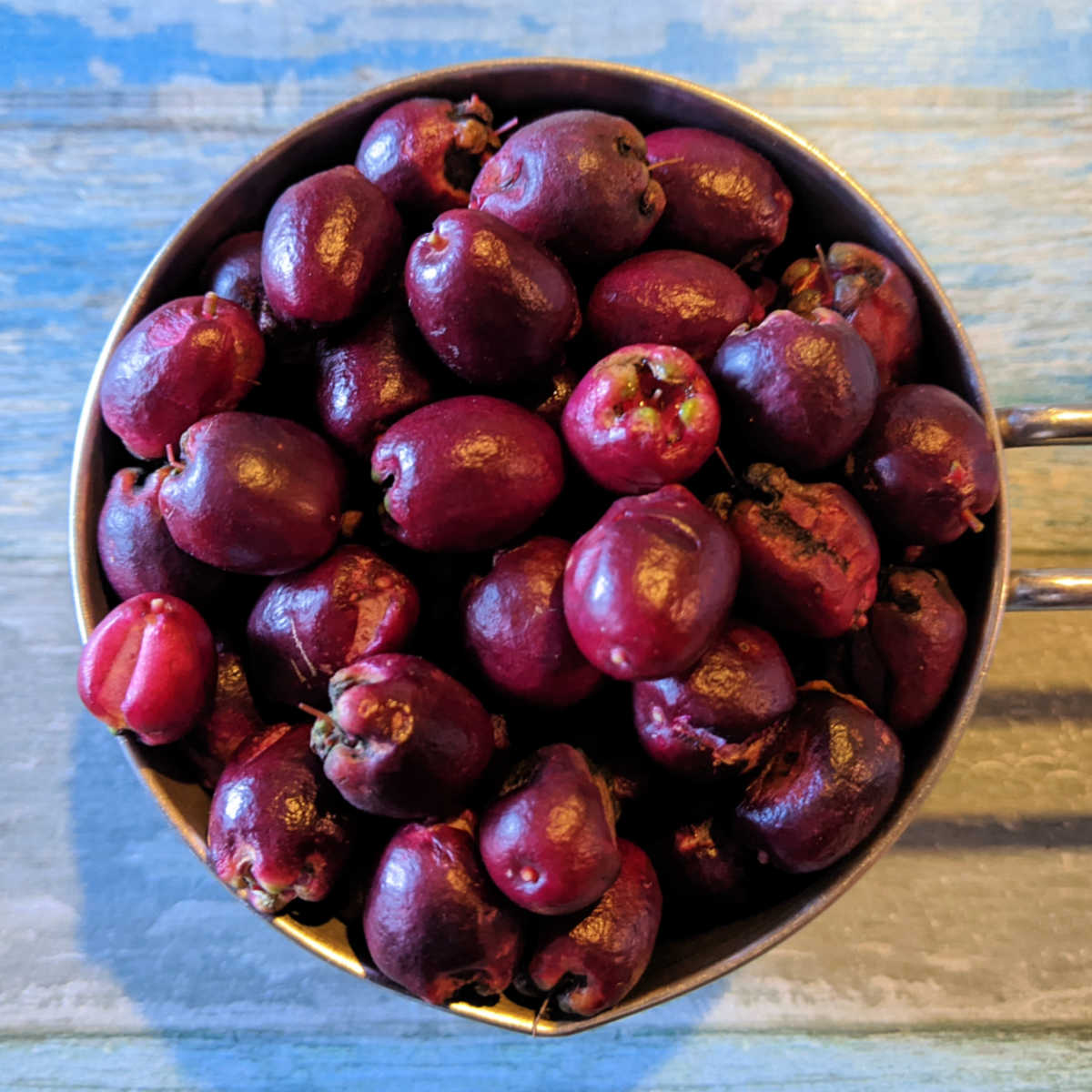 No Pectin Added for This Jam Recipe
Pectin is a naturally occurring component of fruit which is packaged and sold as a thickener.
Many people add pectin, when they make jams and jellies.
I like making jam without adding pectin, so this recipe doesn't call for any and it can still get thick.
This saves money, since I don't need to buy a package of pectin to make jam.
Also, some pectin brands add an "off" taste to the jam.
Lilly pilly jam can be made without pectin by simply cooking the fruit down to get it thick.
Also, the added lemon juice aids in the thickening.
What's The Difference Between Jelly, Jam & Preserves
Sometimes people use the terms jelly, jam and preserves interchangeably, but they are not the same thing.
Jelly is made from just the juice of the fruit, so there are no bits of fruit in it.
Jam, on the other hand, uses more than just the juice.
With Jam you get texture from mashed or blended fruit and sometimes the seeds, too.
Preserves have big chunks or whole fruit.
My family and I like the texture of jam, so that is what I make most often.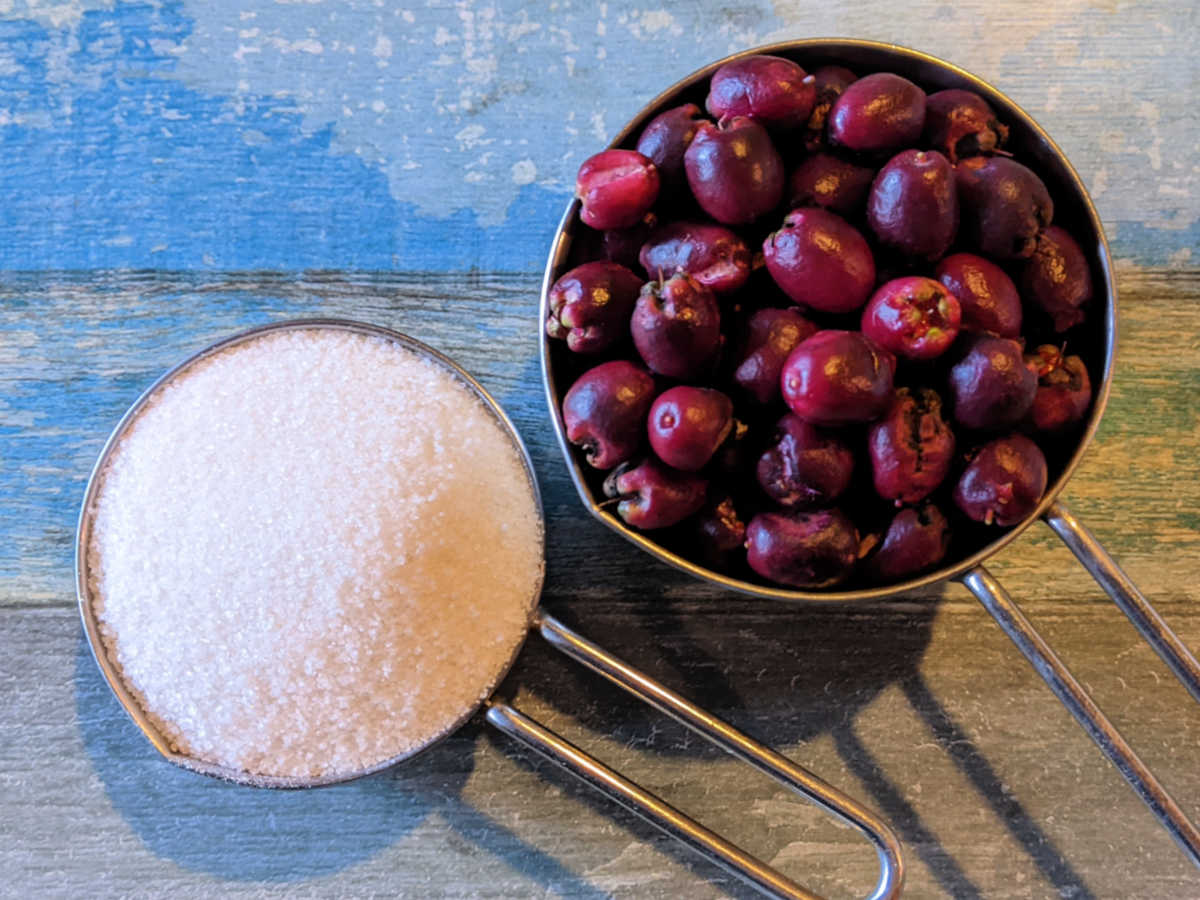 What Is A Refrigerator Jam?
Refrigerator jam tastes just like a canned jam that is shelf stable, but it hasn't been processed with a water bath or pressure canner.
It needs to be stored in the refrigerator, so that it won't spoil.
Refrigerator jam is great for small batches, since it is easy to make.
Also, no special equipment is needed to make a refrigerator jam, so you don't need to invest in a pricey canner.
I have made many large batches of jam using the water bath method, but this recipe is for a small batch and is easy to make.
How To Store Refrigerator Jam
The jam needs to be stored in the refrigerator after it has cooled.
Or, if your family is like mine, you can just finish the whole jar of jam for brunch before it makes it to the refrigerator.
I like using mason jars, but another container with a lid can be used, too.
Mason jars with a straight side are preferred for serving jam instead of rounded jars, since it it easier to get every last drop of the sweet fruit spread.
Spoon Test Jam for Thickness While Cooking
When your jam has begun to thicken, you can test it with a cool spoon.
Dip the spoon into the jam and let the liquid drip off of it.
If it pours off in a steady stream, it isn't thick enough, yet.
When it drips off the spoon in drops, the jam is beginning to thicken.
When the drops form a bigger clump, it is ready to be removed from the heat and transferred to your jars.
Test as many times as you'd like as you are cooking the jam, but use a cool spoon each time for accurate results.
What to Do If Your Jam is Runny
No worries.
Jam does thicken as it cools, so it will still be a liquid when you remove it from the heat and put it in your jar.
Overcooked jam becomes a solid "brick" that I haven't found a way to save.
Runny jam may not be exactly what you wanted, but is still delicious.
You can just call it syrup and enjoy!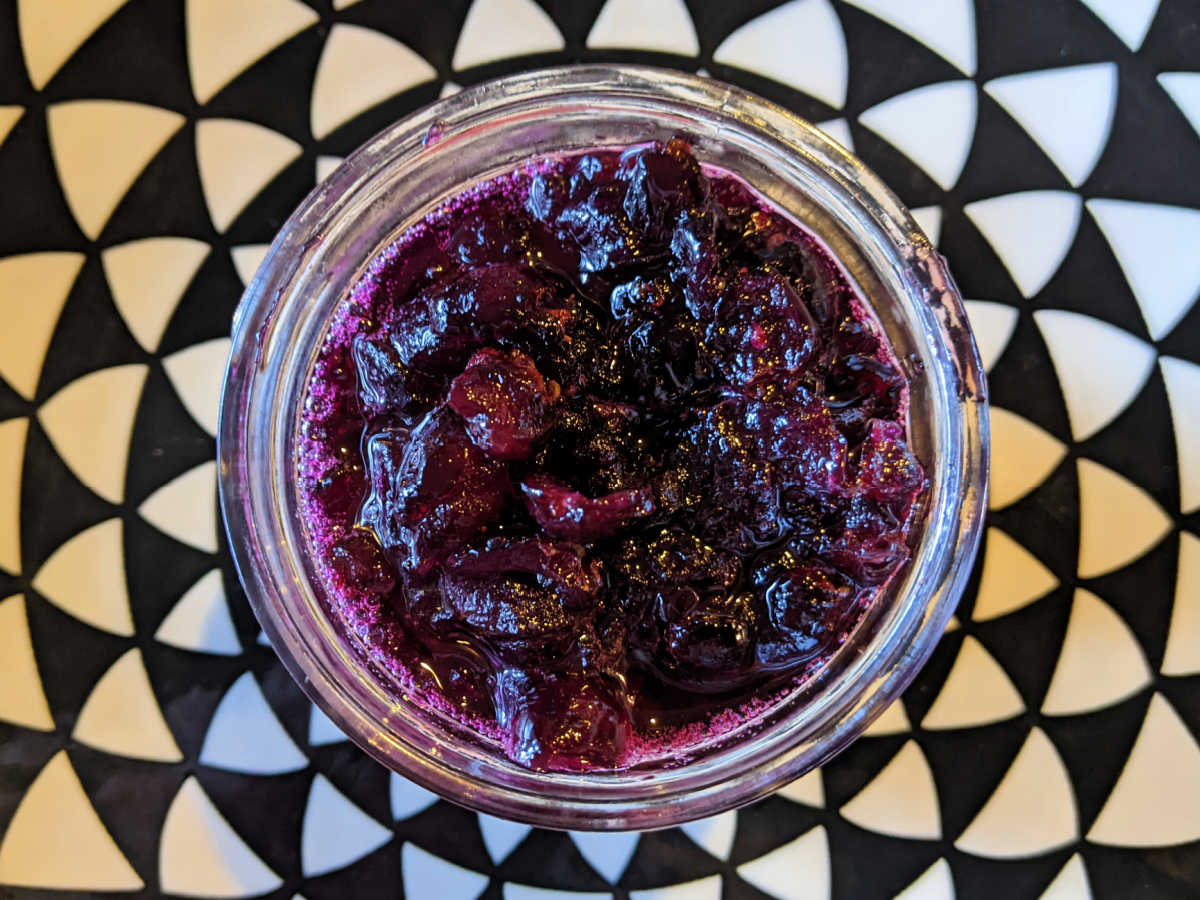 Lilly Pilly Jam Recipe
Prep Time: 10 minutes
Cook Time: 15 minutes
Yield: 1/2 pint jar
Ingredients
2 cups Lilly Pilly Berries
1 cup Sugar
2 t Lemon Juice
Supplies
Measuring Cups
Measuring Spoon
Nonreactive Saucepan
Stainless Steel Spoon
Mason Jar or Other Container
Instructions
1) Prepare the lilly pilly berries. Rinse with water and pat dry. Break open the berries and remove the seeds and any stems that were still attached. This is very easy and can be done by hand. The seeds come right out and a knife isn't needed.
2) Add lilly pilly berries, lemon juice and sugar to a stainless steel pot. Stir and bring to a boil.
3) Reduce to a medium boil and cook for about another 5 to 10 minutes, stirring often. Keep your eye on it, so it doesn't boil over.
4) Test thickness using the spoon test method (explained above) or another method of your choosing. When jam has thickened, remove from heat and ladle into a mason jar.
5) Let cool and store in the refrigerator.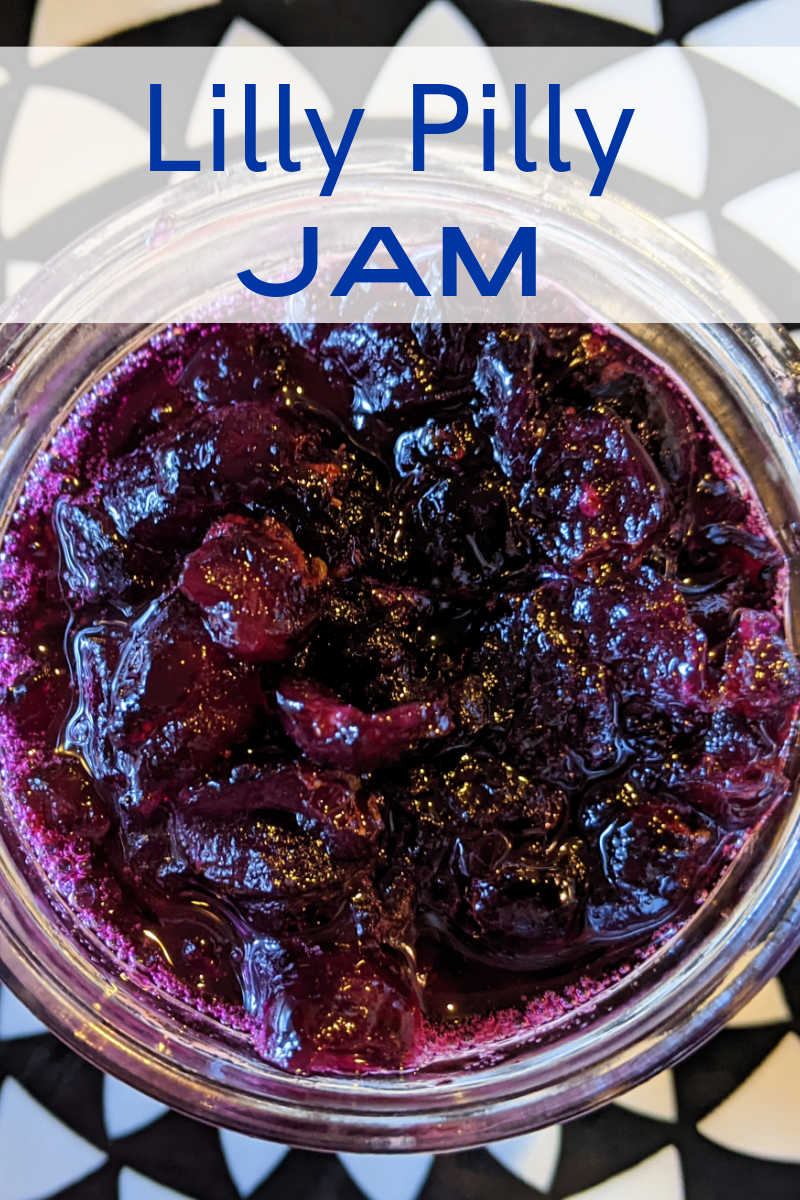 More from Mama Likes To Cook
Check out my vegetarian recipes, so you can get more great ideas for baking, cooking, blending and juicing.
Jam Recipes
Marmalade Recipes
Shop Now
For a beautiful assortment of kitchen necessities and food gifts for the whole family, check out the current deals at these online stores.
Are you ready to have some delicious fun in the kitchen?