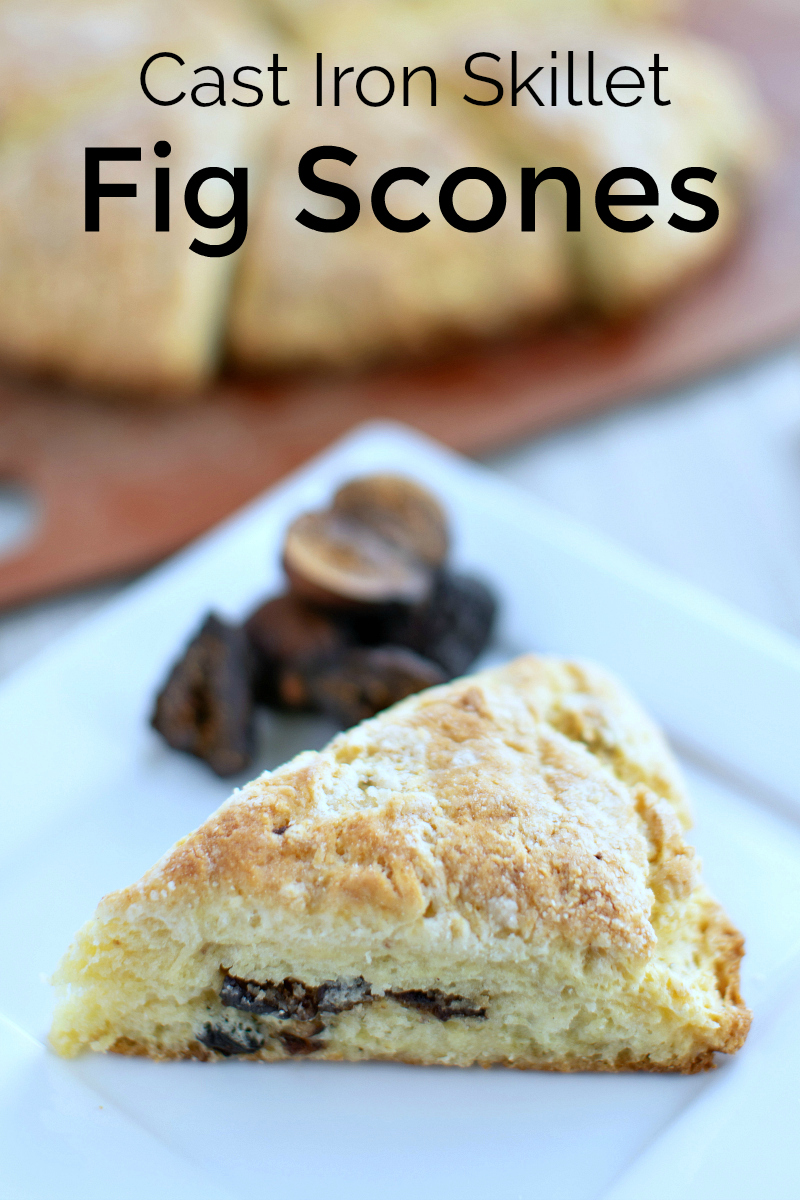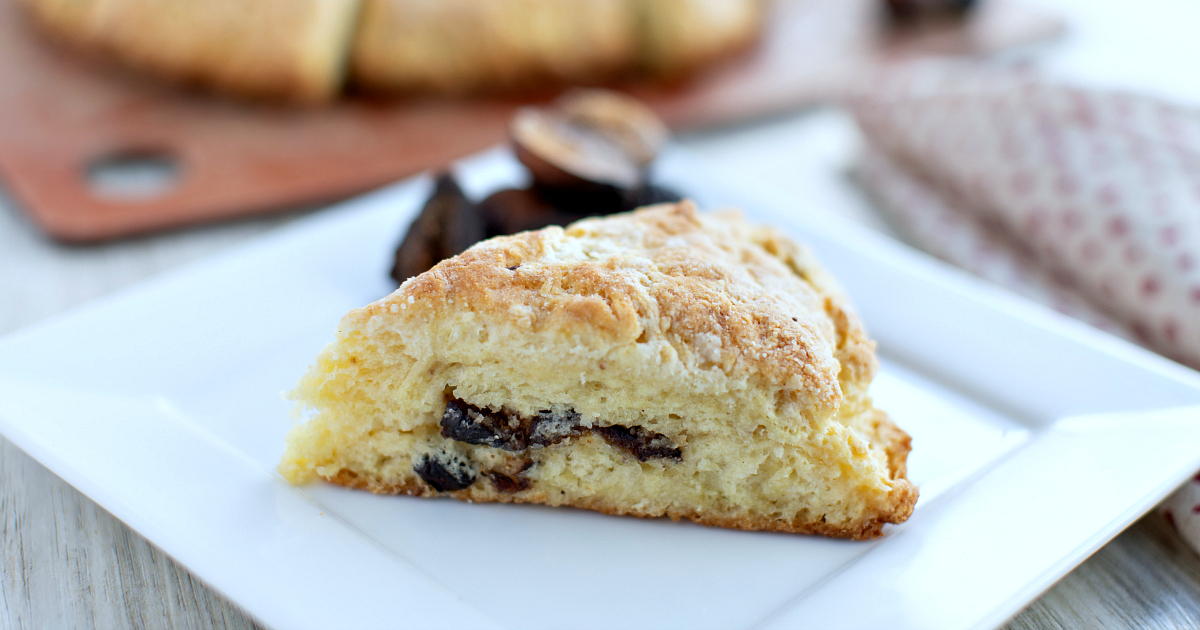 When you want a tasty breakfast or a treat to go with your afternoon tea, bake up a skillet of cast iron fig scones.
Cardamom is added for an extra layer of flavor, so every bite is delicious.
Scones are always good, and figs and cardamom were made for each other.
This is a treat that smells amazing, when it is baking.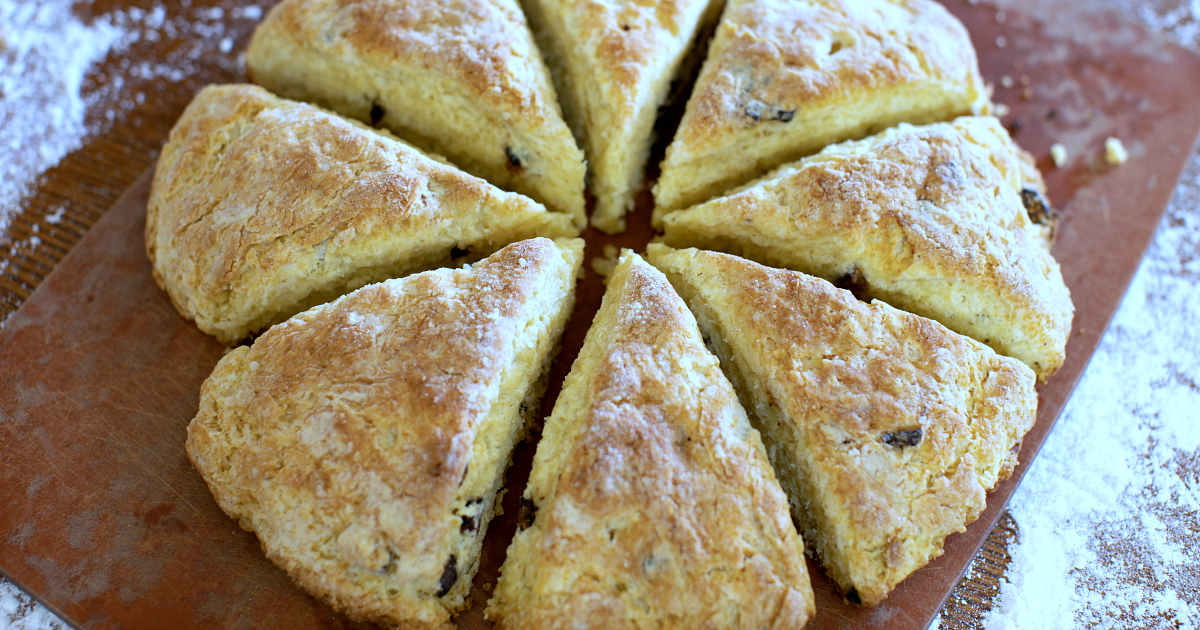 If you have a well seasoned cast iron pan like I do, there is no need to grease or flour the pan prior to baking.
You can now buy pre-seasoned cast iron skillets, but the ones I have needed to be seasoned.
My mother loved to use her cast iron cookware, so I was happy when she passed them on to me.
It is so nice to be reminded of connections to family and my childhood, when I use them.
I've collected additional pieces over the years, but the skillet from my mom is definitely a favorite.
To get the best flavor with these scones, use cardamom pods with whole seeds inside. I grind just what I need with a mortar and pestle, so the flavor is at it's peak.
A jar of ground cardamom is fine, but I prefer grinding my own.
If you don't have any cardamom on hand and can't wait to bake these scones, you can make a substitution.
Use equal parts of cinnamon and nutmeg, instead of the cardamom.
The scones will still be good, but not exactly the same.
Then, you can bake another batch once you have cardamom in your pantry.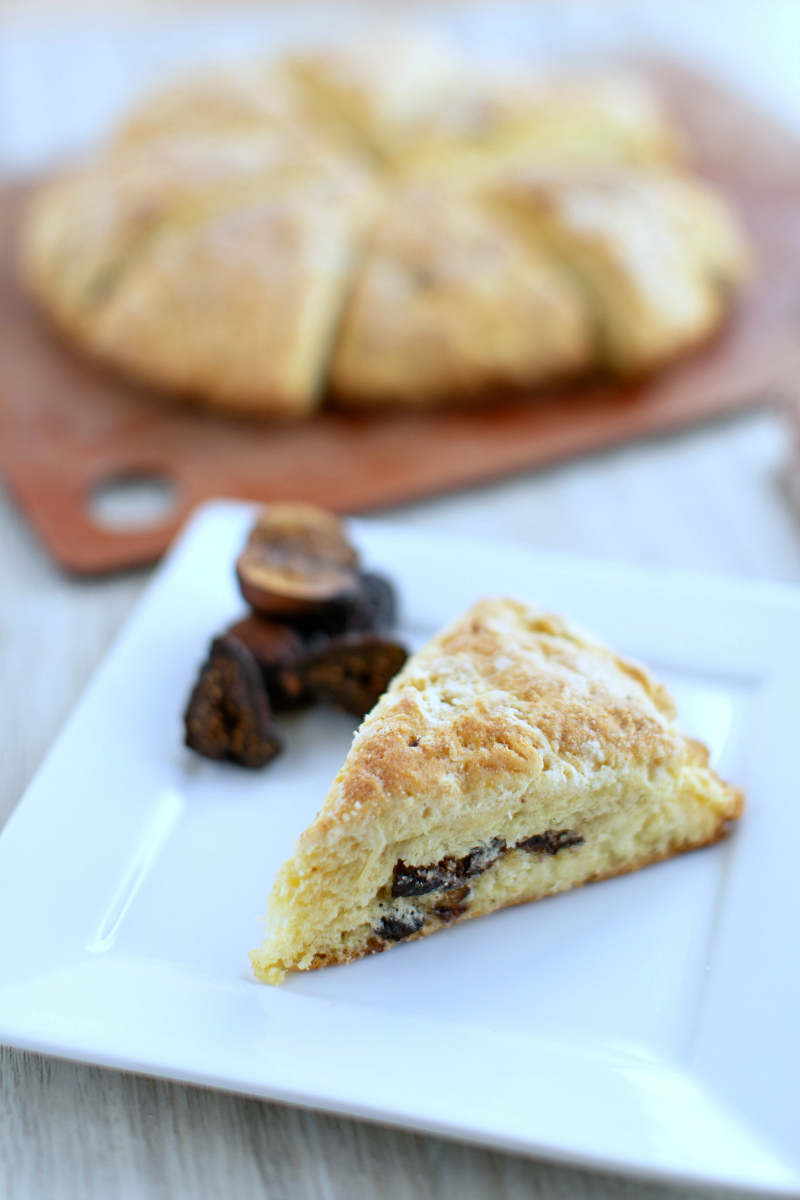 Scones are simple to bake, but they somehow feel fancy.
They are a great way to start the day, and are also good as an afternoon pick me up.
I hope you enjoy making and eating these tasty fig and cardamom scones!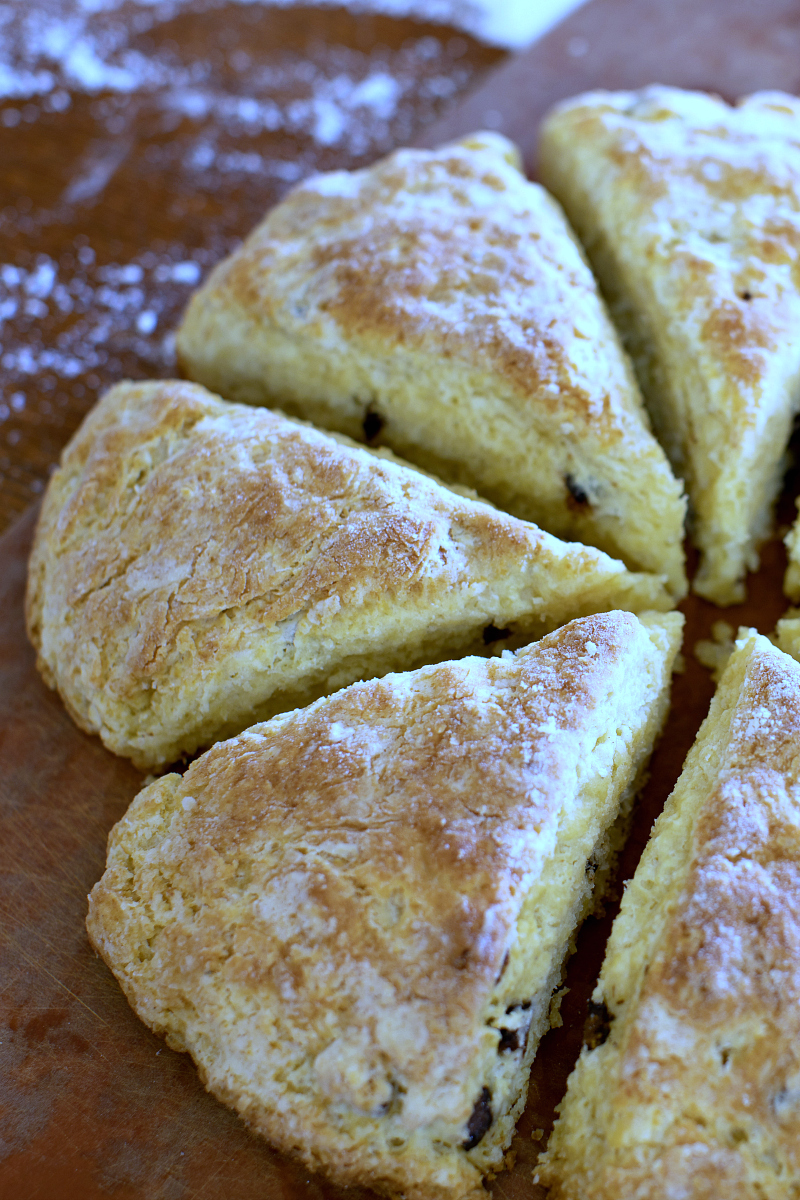 Cast Iron Fig Scones Recipe
Preheat oven to 425°
Ingredients:
3 cups Flour
½ cup Sugar
½ t Ground Cardamon
¾ t Salt
1 T Baking Powder
½ t Baking Soda
10 T Butter, cube and then freeze for 15 minutes
1 cup Buttermilk
2 Eggs (room temperature)
2 t Vanilla Extract
3 T Dried Figs, chopped
Instructions:
1) A well seasoned cast iron skillet can be used as is. If you are using another type of oven safe skillet, grease and flour the pan.
2) Whisk the dry ingredients (flour, sugar, cardamom, salt, baking soda, and baking powder) together in a large mixing bowl.
3) Cut butter into the flour mixture, leaving small chunks of butter.
4) Beat the buttermilk, eggs, and vanilla together in a separate bowl.
5) Pour buttermilk mixture into the flour mixture. Then, stir until just combined.
6) Gently fold in figs, so that they are dispersed throughout the dough.
7) Spread dough evenly in the skillet.
8) Bake for 22-25 minutes.
9. Allow to cool and then cut into eight pieces.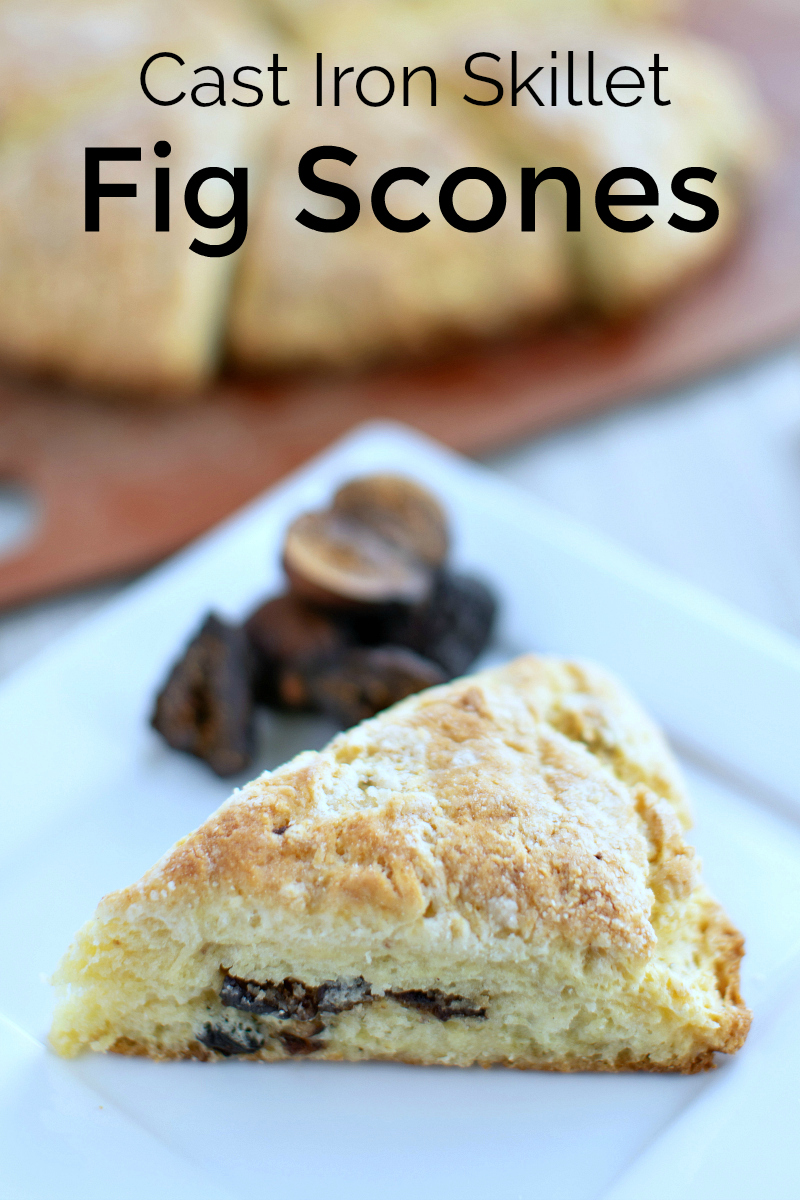 More from Mama Likes To Cook
Check out the rest of my vegetarian recipes, so you can get more great ideas for baking, cooking, blending and juicing.
Fig Recipes
Shopping Tips
For a beautiful assortment of kitchen necessities and food gifts for the whole family, check out the deals at these online stores.
Are you ready to have some delicious fun in the kitchen?