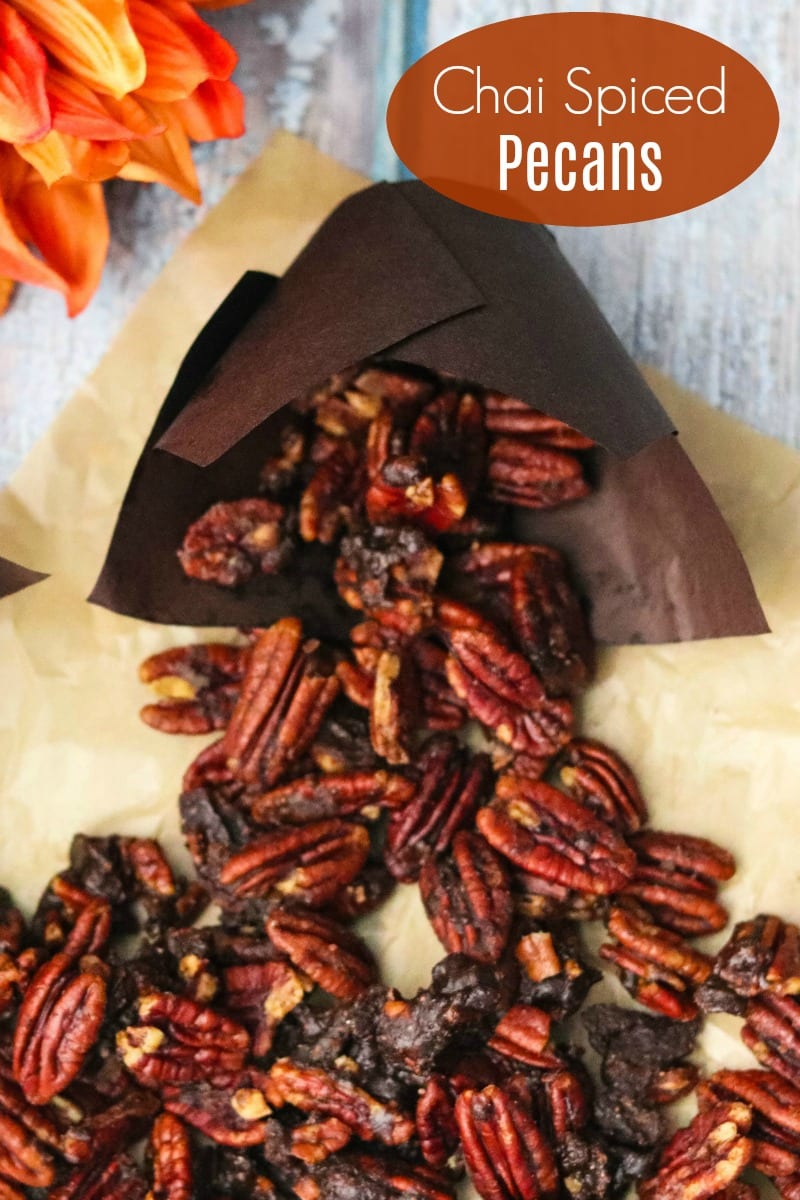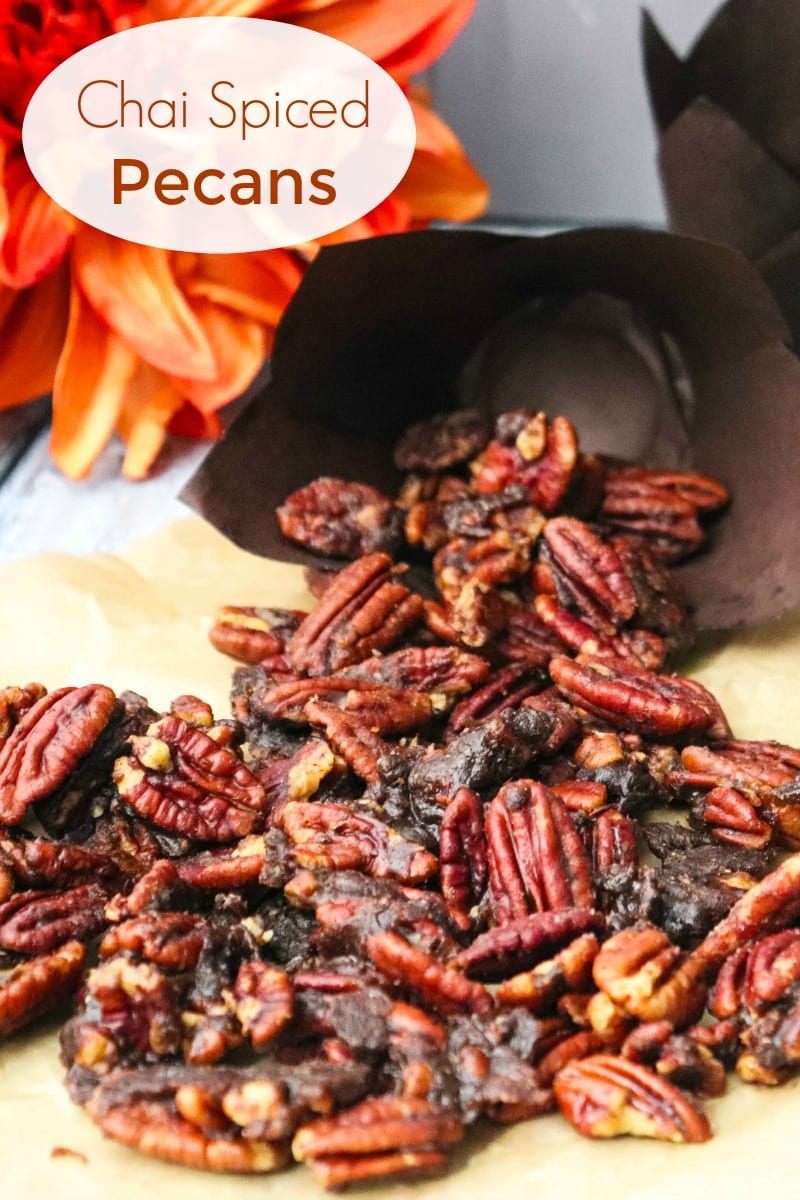 Brown Sugar Candied Pecans
Whether you make them for yourself or to give as a gift, brown sugar candied chai spiced pecans are an absolutely delicious treat.
The sweet snack is simple to make, yet it tastes like something special.
Set them out on a buffet table, add them to a charcuterie board or snack on them while playing board games or watching a movie.
Of course, you can also pack them into mason jars to give as holiday gifts. You can top the jars with my free printable Happy Holidays or Merry Christmas labels.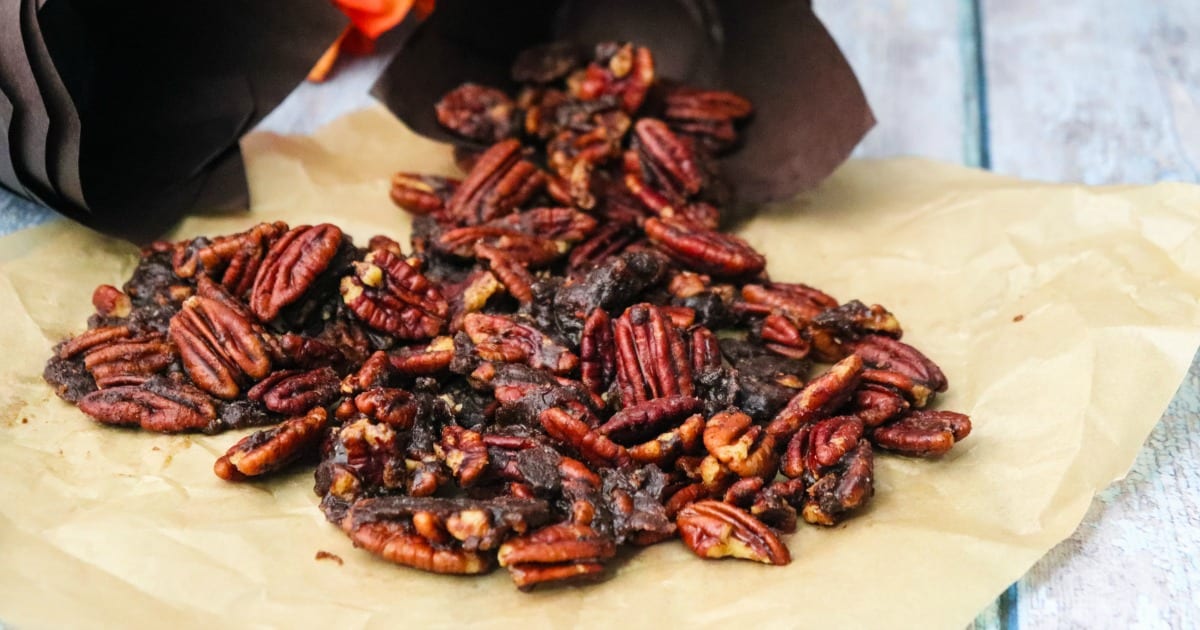 The delicious flavor of chai spice blends perfectly with the brown sugar and fresh pecans.
You can use a pre-made store bought chai spice blend, if you prefer.
However, I have also included instructions, so that you can blend your own.
Then you can get this same flavor in other recipes.
The candied pecans will be a lovely addition to your holiday celebrations, but you can definitely enjoy them year round.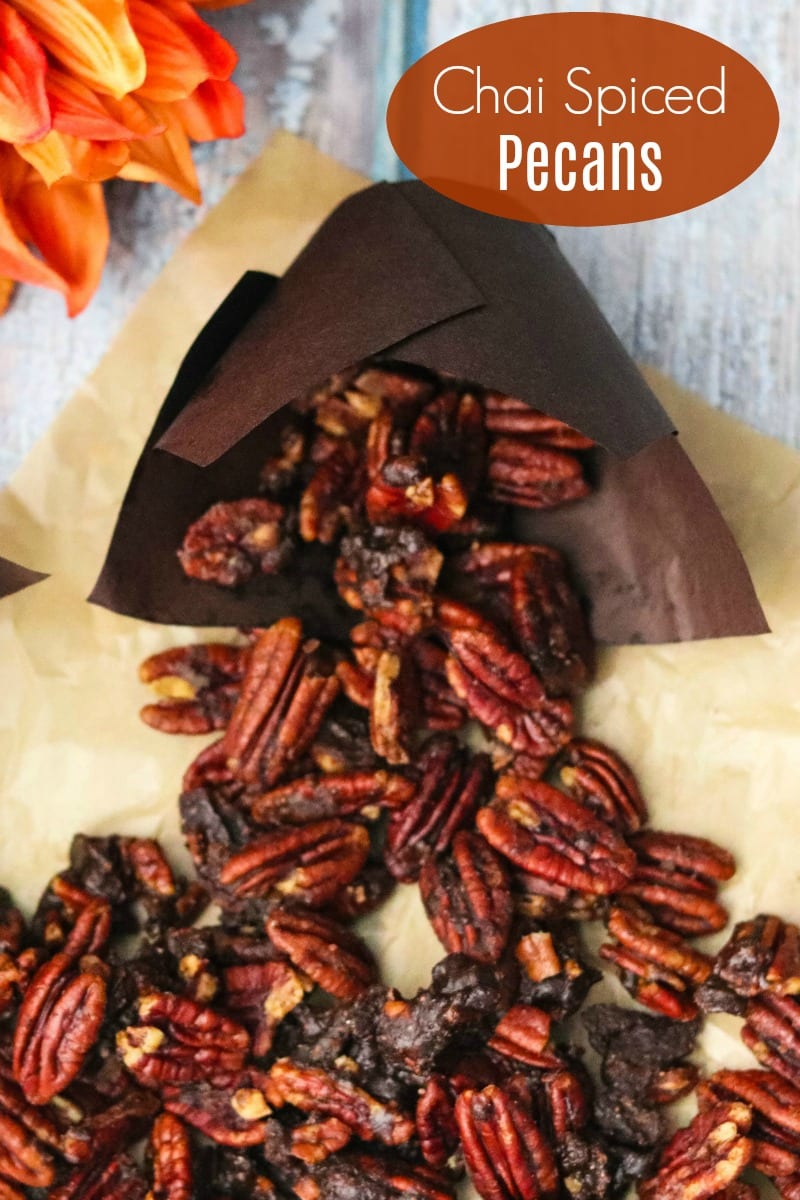 Chai Spiced Pecans Recipe
Makes 2 1⁄2 cups
Prep Time – 10 minutes
Bake Time – 12 minutes
Ingredients
2 1⁄2 cups Whole Pecans
3 T Butter
1⁄4 cup Light Brown Sugar
1 t Salt
1 T Orange Zest
4 t Chai Spice Blend*
*Use store bought chai spice or blend your own to use in this and other recipes by mixing 2 T cinnamon, 1 T cardamom, 1 T ginger, 2 t allspice, 2 t cloves and 2 t nutmeg.
Supplies
Zester
Saucepan
Baking Sheet
Parchment Paper
Instructions
1) Preheat oven to 325° and line a baking sheet with parchment paper.
2) Melt butter in a saucepan on medium heat.
3) Reduce heat and stir in the brown sugar, salt, orange zest and chai spice.
4) Mix in the pecans, so that they are coated.
5) Spread pecans on parchment lined baking sheet and bake for 10 to 12 minutes. Midway through the bake time toss pecans, so that they cook evenly.
6) Allow to cool and eat immediately or store in an airtight container.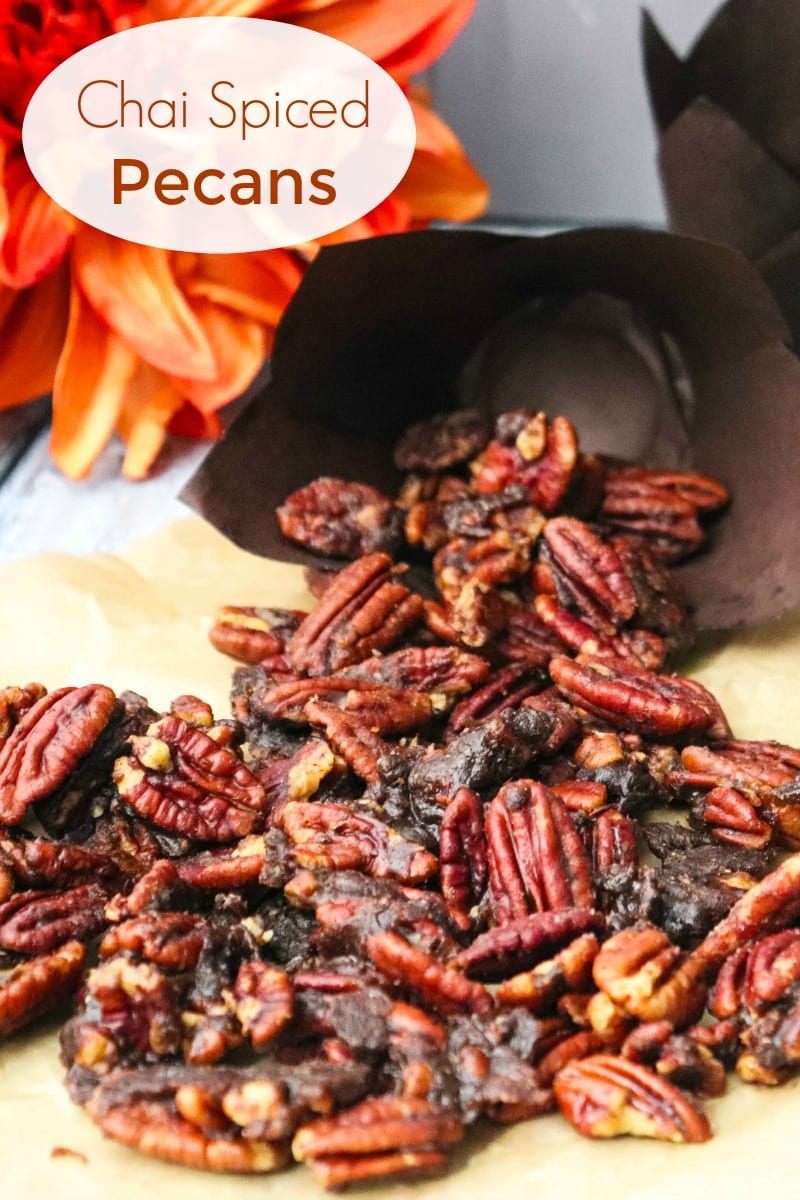 Check out my other dessert recipes, so you can get more sweet inspiration.
Following are a few of of my other recipes that you can package as a mason jar gift.
Then, you can take a look at the rest of my vegetarian recipes, so you can have even more delicious fun in the kitchen!