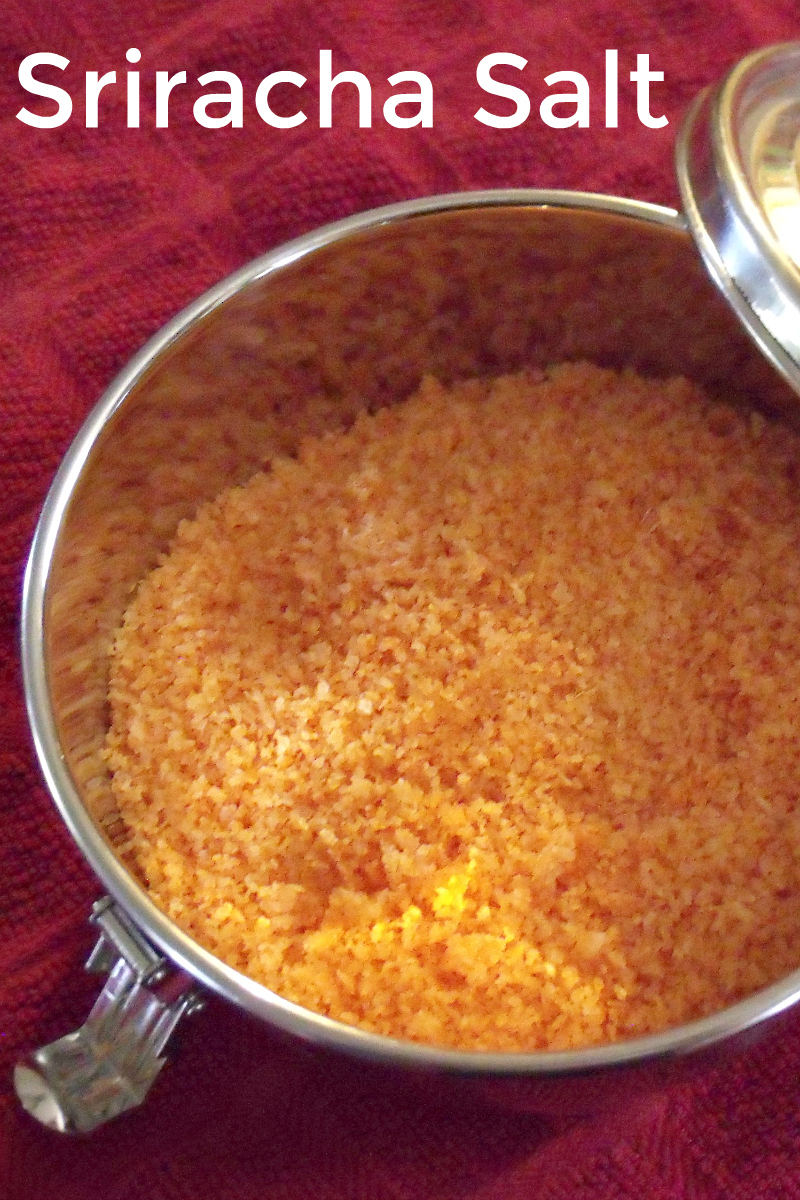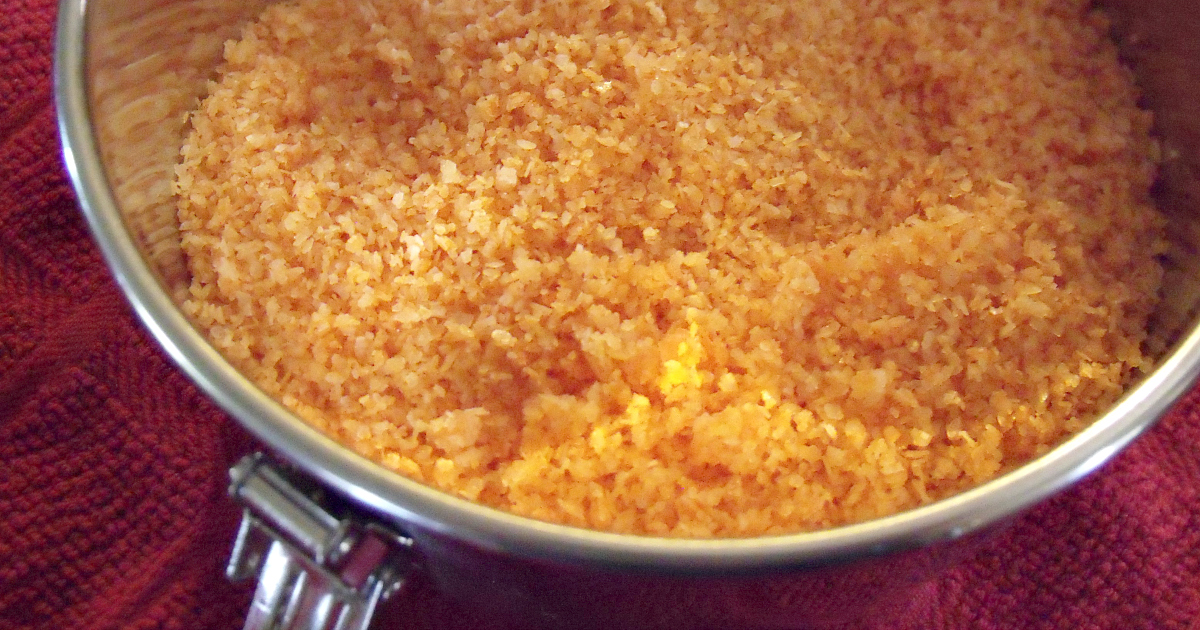 Homemade Sriracha Salt
Sriracha salt is the new favorite sprinkle on condiment for my family.
Our most used condiment is Sriracha, also known as Rooster Sauce, so I'm happy we now have a new way to enjoy the flavors.
If you've already tried Sriracha, you understand how addicting this wonderful Chili Sauce can be.
This sauce adds heat, but it's also full of flavor.
I am usually a wimp with hot sauces, but I really enjoy Sriracha since it's more than just heat.
It enhances just about any food you add it to – eggs, rice, meat, veggies …
We leave a bottle sitting out, since I know it will be used at just about every meal.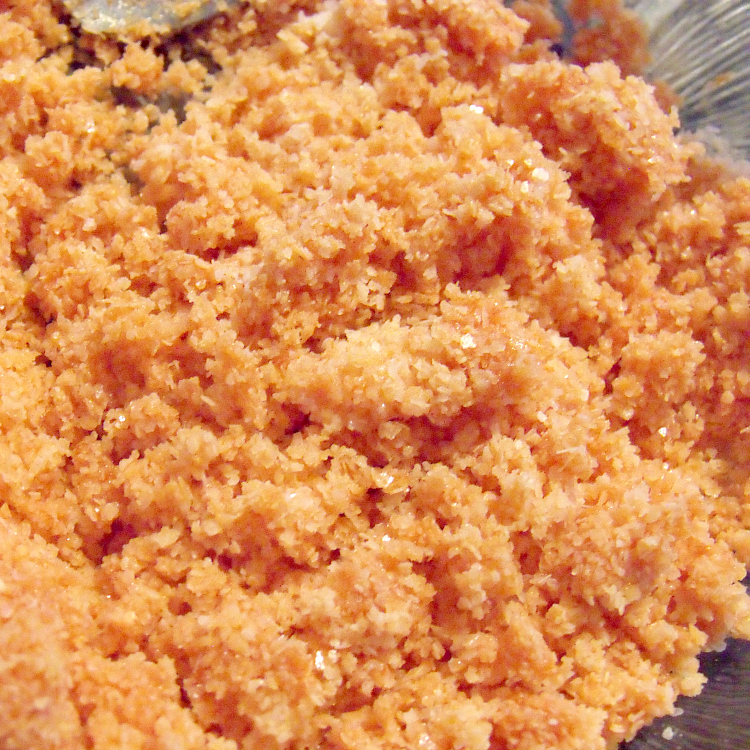 Gourmet salts are another popular item in my kitchen, so I decided to combine these two favorites and make a batch of Sriracha Salt to give as a gift.
The whole project was really easy and inexpensive.
For less than $5, I was able to purchase enough ingredients to make many gifts and I still have leftovers.
The salt is beautiful and it tastes great!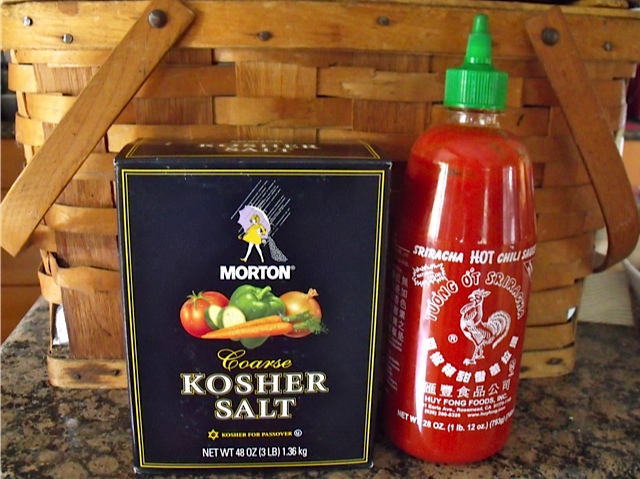 Ingredients:
1 Cup Course Kosher Salt
1/4 Cup Sriracha
Instructions:
Mix Salt and Sriracha together.
Spread out evenly on a cookie sheet.
Dry.
Yes, that's it. The day I made my Sriracha salt it was hot (about 90 degrees) and the air was dry.
I set my cookie sheet in the oven without turning it on, just to keep it out of the way.
My salt was ready within 24 hours.
If it's cool and the air is moist, it can take up to a few days to dry out completely.
This makes a lovely gift for a foodie, when you package it in a mason jar or other reusable packaging.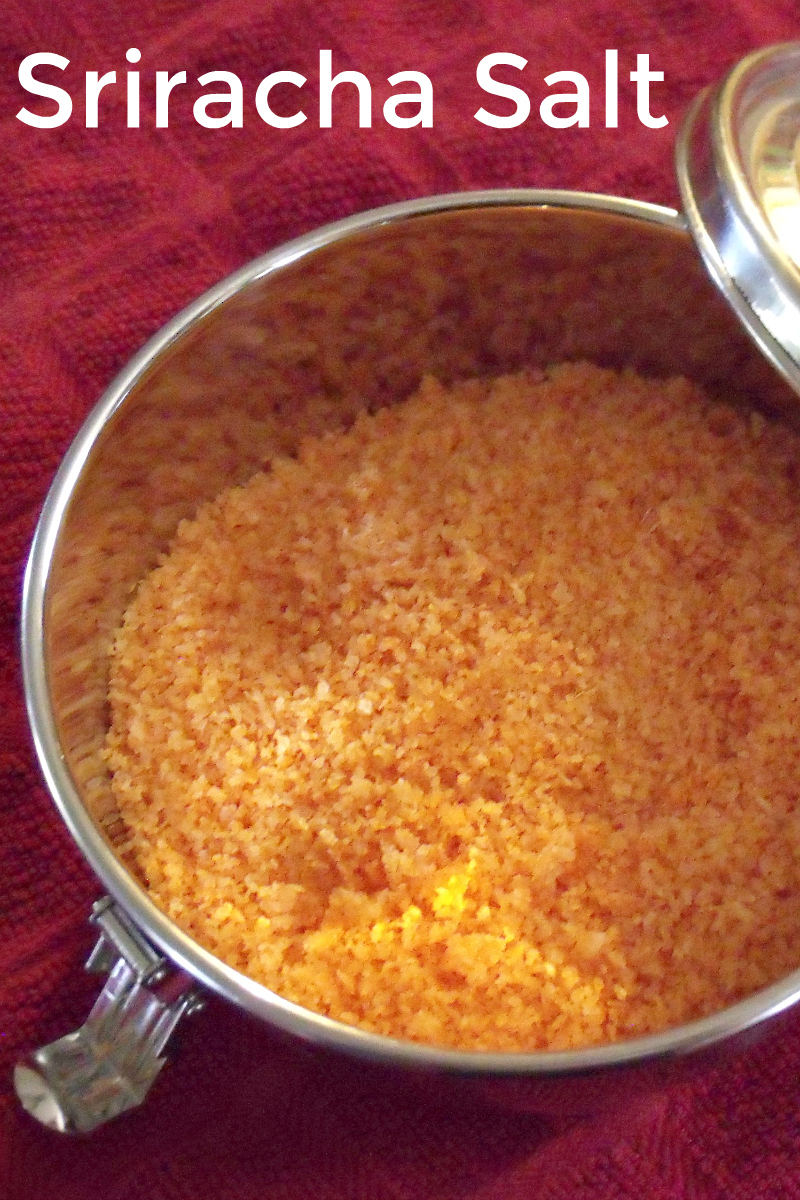 More from Mama Likes To Cook
Check out the rest of my vegetarian recipes, so you can get more great ideas for baking, cooking, blending and juicing.
Mason Jar Gift Recipes
Free Printable Labels for Mason Jar Gifts
Decorate the top of your jar with any of these free printable labels:
Jam Recipes
Marmalade Recipes
Shop Now
For a beautiful assortment of kitchen necessities and food gifts for the whole family, check out the current deals at these online stores.
Are you ready to have some delicious fun in the kitchen?