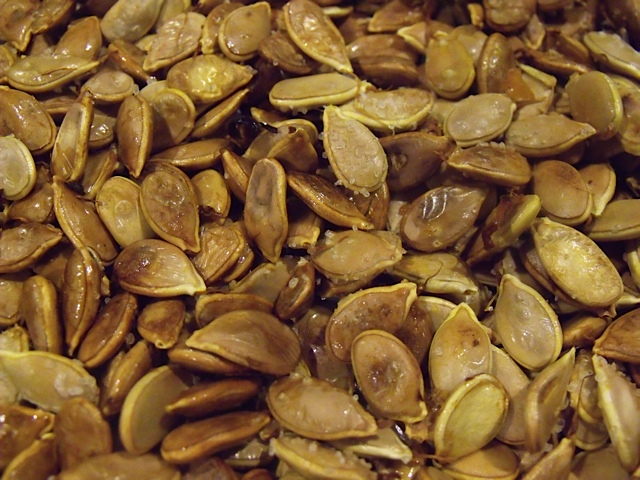 Tis the season for winter squash – Kabocha, Acorn, Delicata, Butternut and more!
I love winter squash. They look pretty, taste great and are full of nutrition. Sometimes I shop with a particular variety in mind. Other times I just choose what I think is prettiest. Whatever variety I'm cooking, the seeds get saved for roasting.
When I first saw pink pumpkins, I wanted one just because they are so pretty. Fortunately, they also have amazing flavor and the seeds are excellent for roasting – plump and tasty!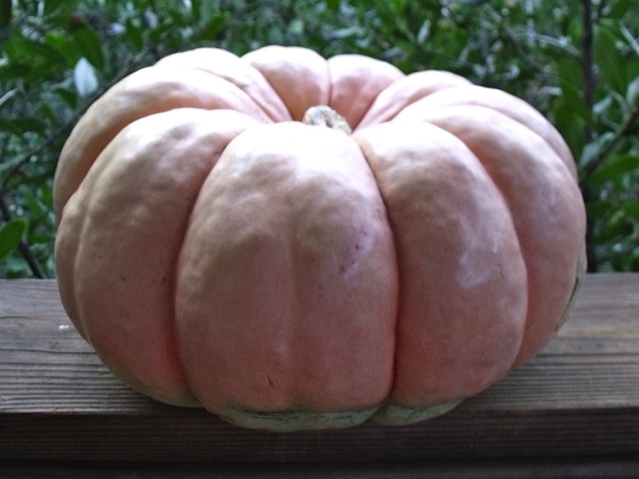 For my first batch, I decided to go with simple since I wasn't sure how the flavor would be. I'm glad I did, since they really didn't need anything else to compete with their natural flavor. No oil is needed!
Ingredients:
Pink Pumpkin Seeds
Salt (I used a coarse Himalayan salt in keeping with the pink theme)
Instructions:
Pre-heat oven to 375º
Arrange seeds on an ungreased cookie sheet
Let them sit for 15 minutes or so to dry out a little. Stir them up to rearrange them on the pan before putting them in the oven to keep them from sticking together in a clump.
Sprinkle with salt
Cook for about 10 minutes until browned and crispy