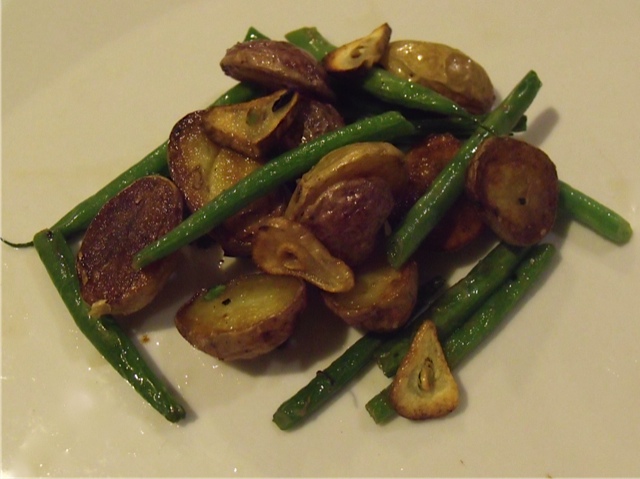 PeeWee Potatoes and French Beans
Ingredients:
1/4 cup Olive Oil
3 Cloves Garlic, sliced
12 oz. Melissa's PeeWee Potato Medley, halved
6 oz. Melissa's Premium French Beans, halved
Cilantro, chopped
1/2 Lime
Salt to Taste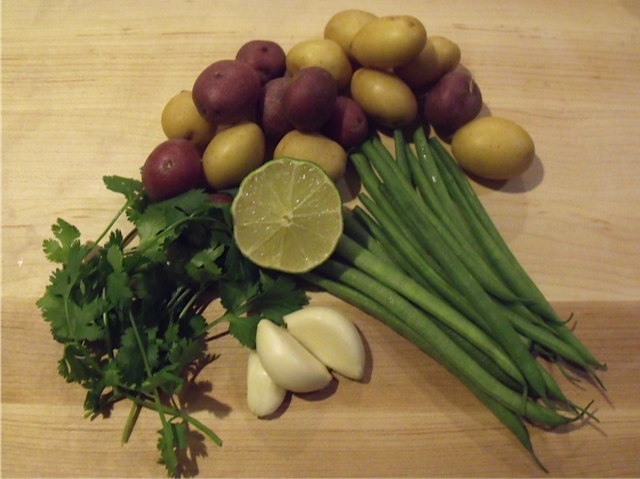 Instructions:
Heat olive oil in heavy pan on high setting. Add garlic slices. Stir frequently. When garlic gets crispy, remove from pan and set aside.
Reduce to medium heat. Add potatoes to remaining oil and cook for about 10 minutes stirring occasionally.
Add beans, cilantro and juice from the lime. Salt to taste. Cook for about 5 more minutes.
Top with garlic chips prior to serving.