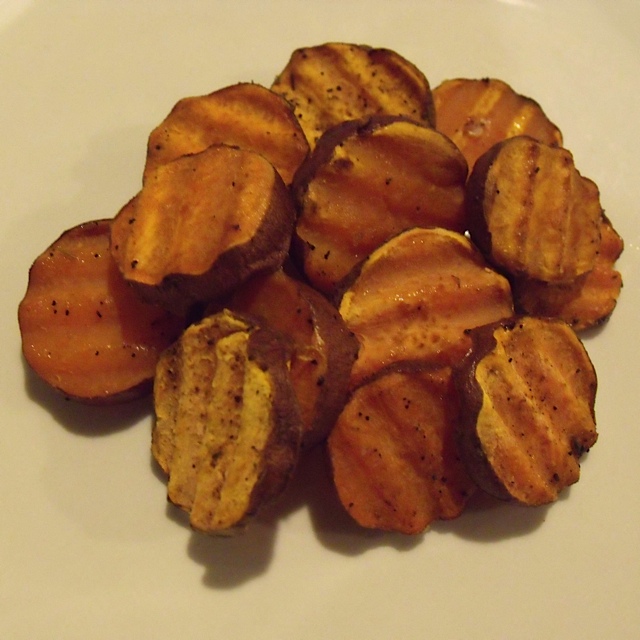 I love sweet potatoes and prepare them in some form or another just about every week. Roasting them is one of my favorite ways, since it's so simple and really brings out the natural flavors. I don't care for sweetened sweet potato dishes with marshmallows, syrup or sugar, but prefer to treat them as a vegetable.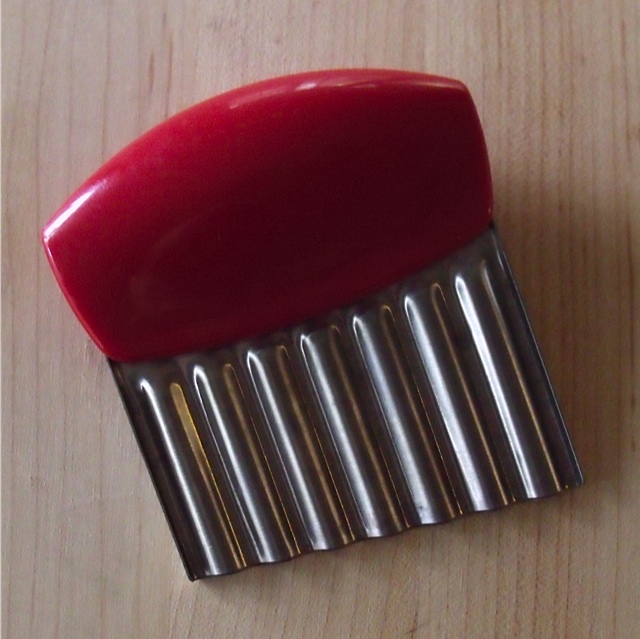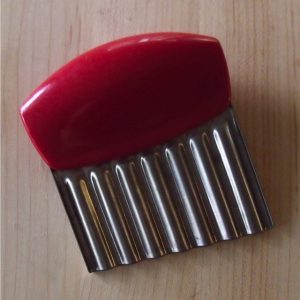 These only took a few minutes of prep time and they looked like something special thanks to one of my most used kitchen gadgets. I'm not sure of it's official name, but I call it a wavy cutter. I have a few of them in different sizes. You want a blade big enough for whatever you'll be cutting and you'll want a comfortable grip, especially if you're cooking for a crowd.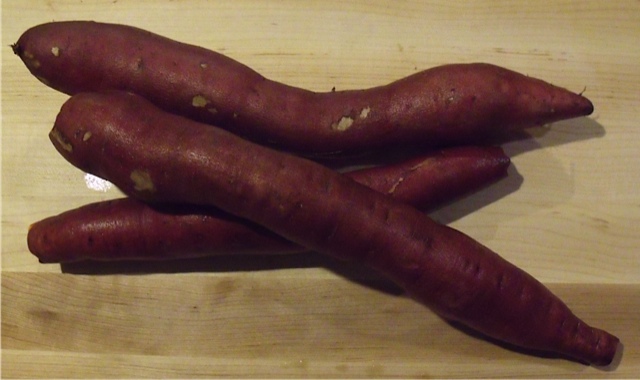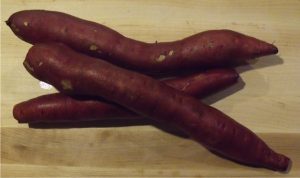 These long, narrow sweet potatoes were perfect for the wavy cutter. It only took a couple of minutes to wash and cut.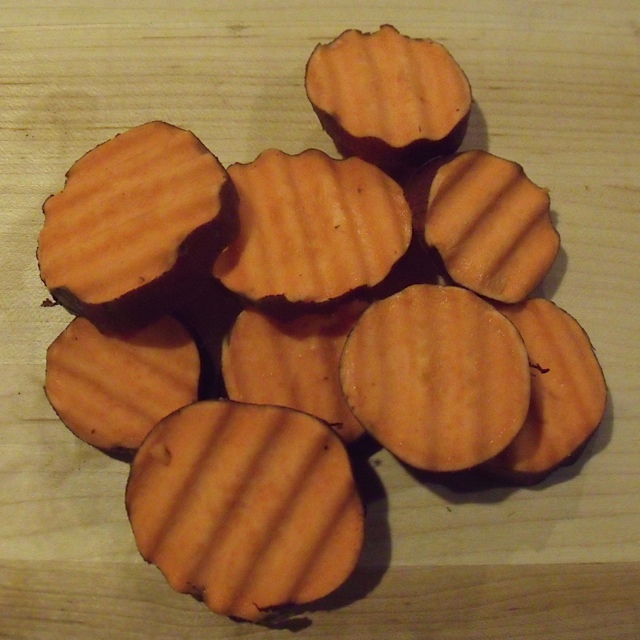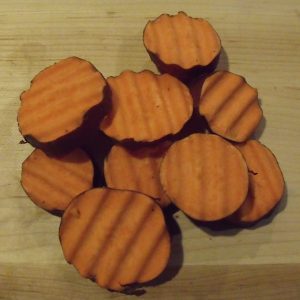 It's best to cut pieces that are similar sizes, so they'll cook evenly.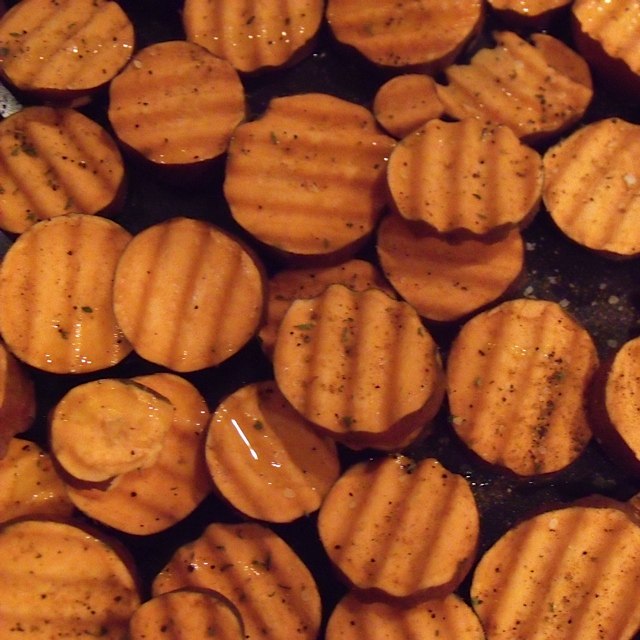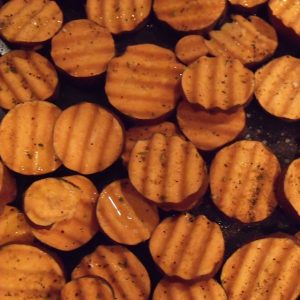 Pre-heat oven to 400º
Place sweet potato pieces in a single layer on a non-stick pan.
Drizzle with a little bit of oil (olive, grape seed ….)
Add your favorite seasoning. On this batch I used a hearty herb blend. You can also use garlic salt or a simple seasoning salt.
Roast for about 15 minutes – remove from oven and flip over the slices. Roast for an additional 10-15 minutes or until tender.