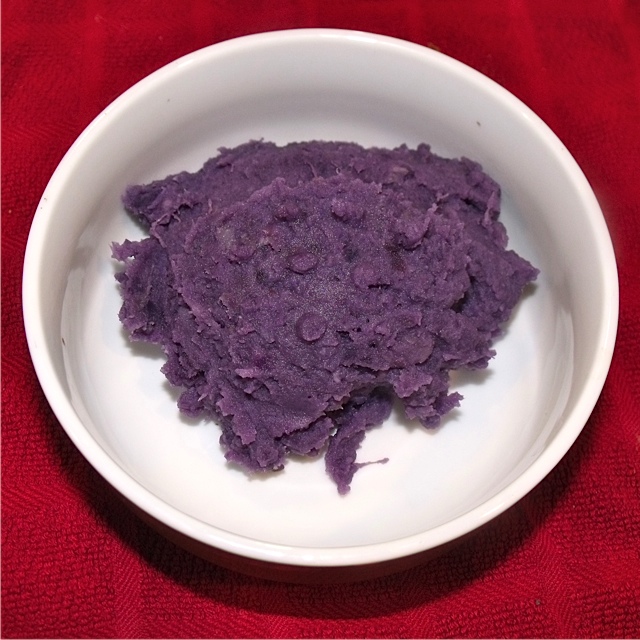 Aren't these mashed potatoes fun?!?!
They aren't dyed.
I didn't do anything strange to them.
All I did was peel, slice, boil and mash.
The only ingredients other than the potatoes are butter, milk and salt – perfectly normal.
The difference is the potatoes.
I've seen them labeled many different ways in the grocery store – most recently as either Okinawa Sweet Potatoes or Purple Yams.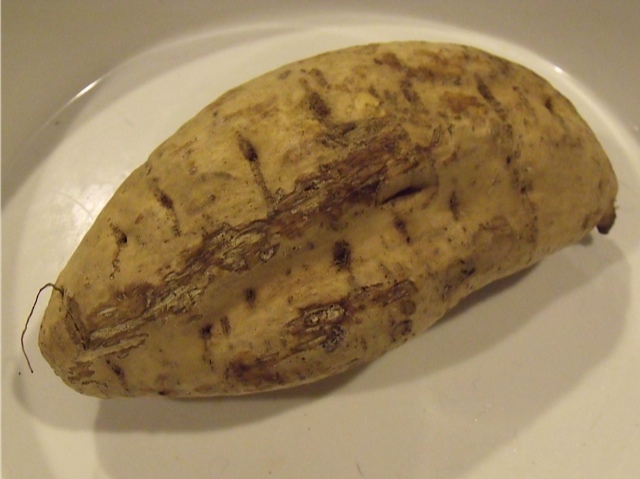 They look similar to other sweet potatoes on the outside. They are a a light tan color and oblong in shape. This one was really big – about 1.5 pounds. I thought it would be fun to have one potato that would feed the whole family, but they also come in much smaller sizes.
This one was very purple inside. Others can be more tan with purple running through it.
When you boil them, you'll notice a lot of the purple color in the water. There will still be plenty of purple when they are mashed.
The potatoes are more dense than a regular russet, red or white potato, so you'll want to add a little more milk and butter to get a good consistency when you mash them.
Purple potatoes make mealtime fun and they taste delicious!