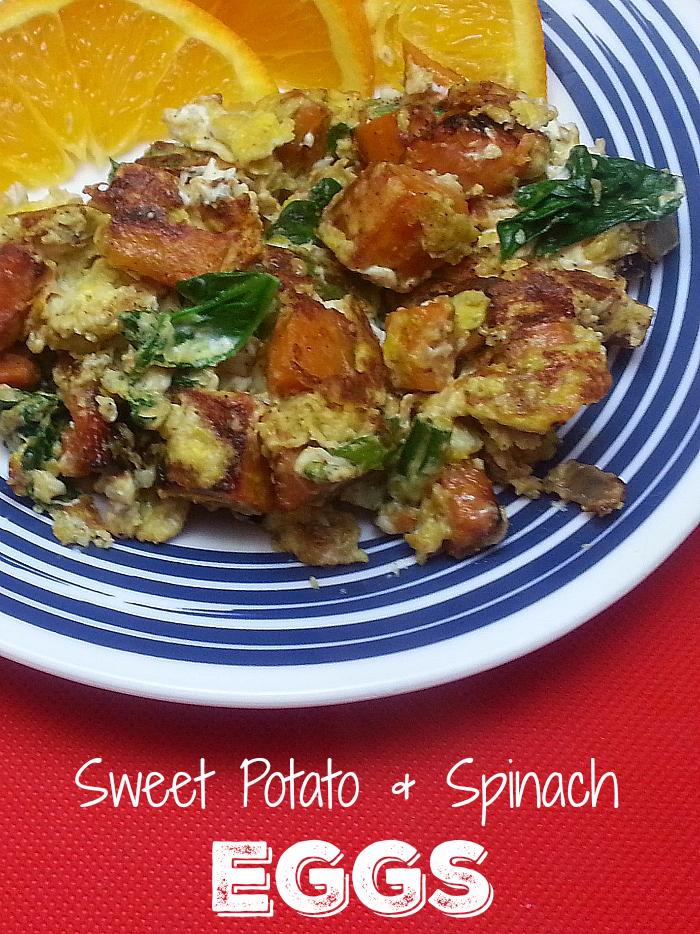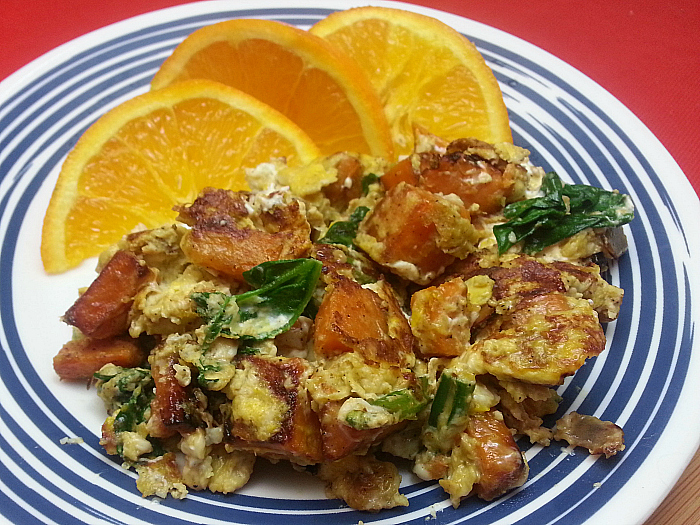 A vegetarian sweet potato eggs skillet meal is easy to make, so it is a delicious way to start the day on busy mornings.
Since I have backyard chickens, we've always got a good supply of eggs.
I often make skillet meals, since they are easy to cook. Also, clean up is much quicker than meals that cause more dirty dishes to end up in my kitchen sink.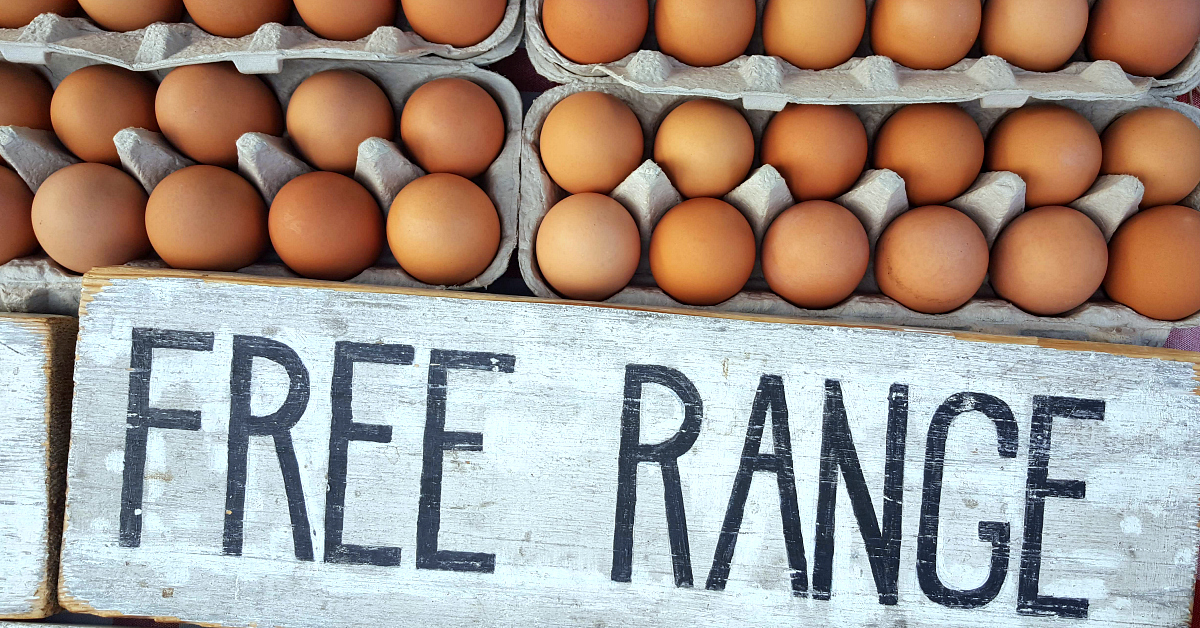 I've made this dish that includes sweet potatoes chunks and fresh spinach for my family to eat for breakfast and dinner.
The recipe calls for a dozen eggs, fits in a standard sized skillet and makes enough for 4-6 people.
If you don't need that much, you can easily cut the recipe in half or fourths.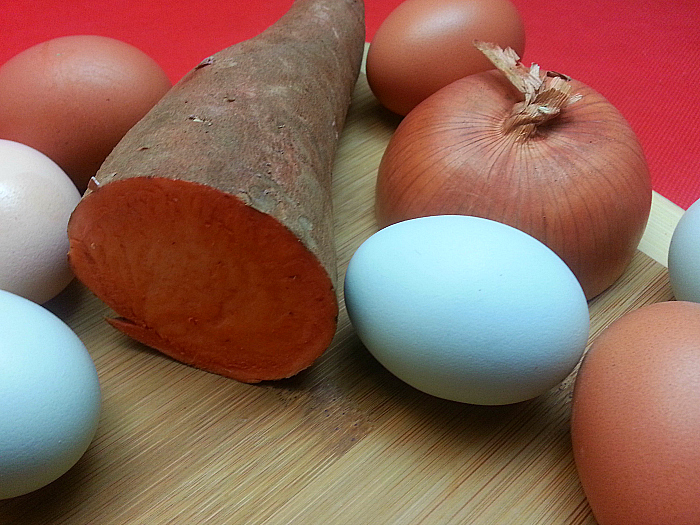 Sweet Potato Eggs Skillet Meal Recipe
Ingredients:
2 cups Sweet Potatoes, cubed
1/2 cup Onion, chopped
2 T Extra Virgin Olive Oil
12 Eggs
1 cup Spinach
2 T Cream Cheese
Salt and Pepper to taste
Instructions:
Heat oil in skillet. Add sweet potatoes and onion. Cook on high, stirring occasionally, until tender and browned.
Reduce heat to low. Add eggs, spinach, cream cheese, salt and pepper to the skillet. Stir to scramble the eggs.
Cook on high, stirring occasionally, until thoroughly cooked.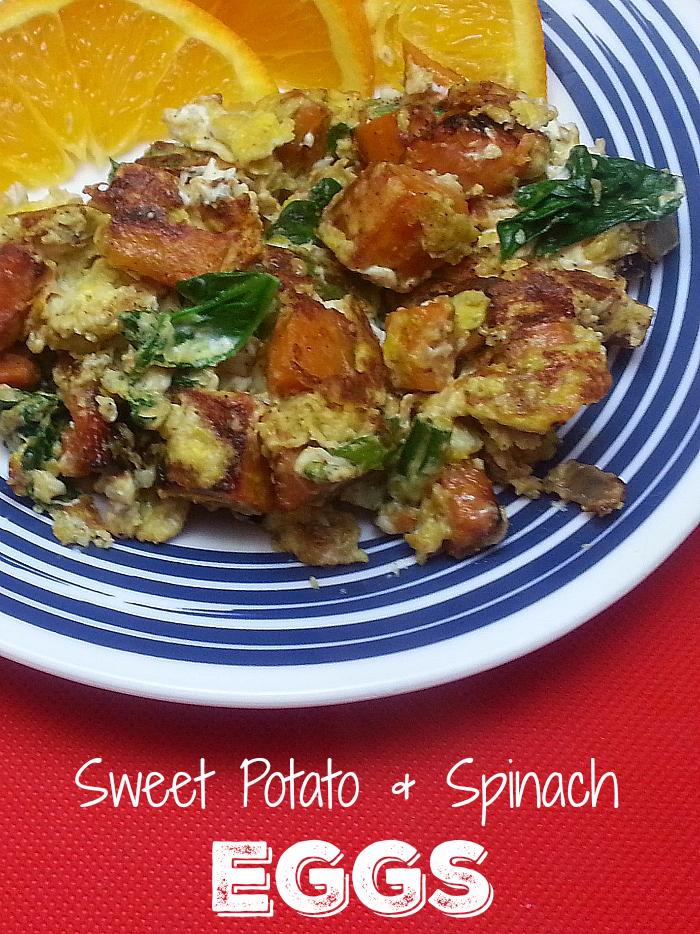 Check out my other vegetarian recipes, so you can get more kitchen inspiration.
Then take a look at my
recipe round ups
, so you can have even more delicious fun in the kitchen!