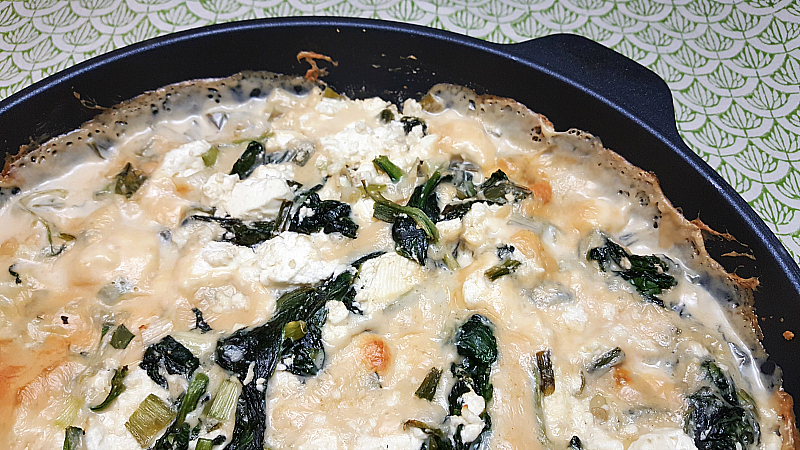 A warm spinach dip is a perfect appetizer for a holiday party, game day get together, potluck or a regular family meal. It's easy to make and always disappears quickly. You can serve it with bread, chips or crackers.
The feta cheese adds a nice little kick of flavor. The recipe works well with jack cheese, gouda or another melty variety. This time I used a smoked gouda that was extra good.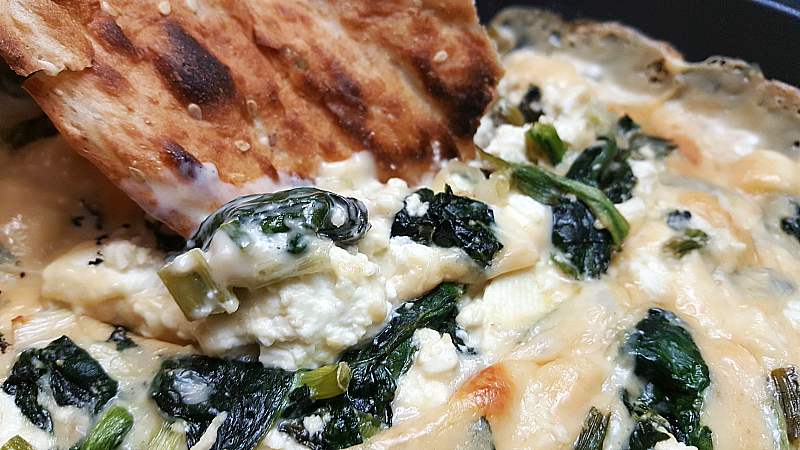 Warm Spinach and Feta Cheese Dip
Ingredients:
2 cups Spinach
1 bunch Green Onions, chopped
2 cloves Garlic, chopped
1 t Olive Oil
8 oz. Feta Cheese, crumbled
8 oz. Jack or Gouda Cheese
Ingredients:
Pre-heat oven to 350°.
In an oven-safe skillet, briefly sauté spinach, onions, garlic and olive oil until spinach is wilted.
Add both types of cheese and stir together.
Move pan to the oven and cook for 5-7 minutes until cheese is bubbly and beginning to brown.