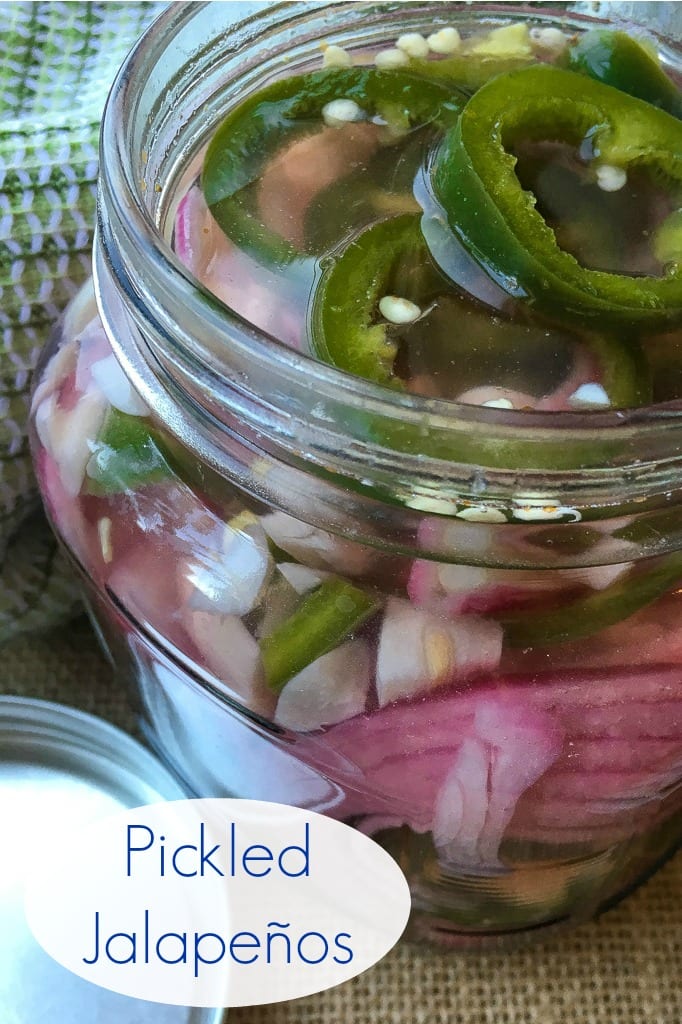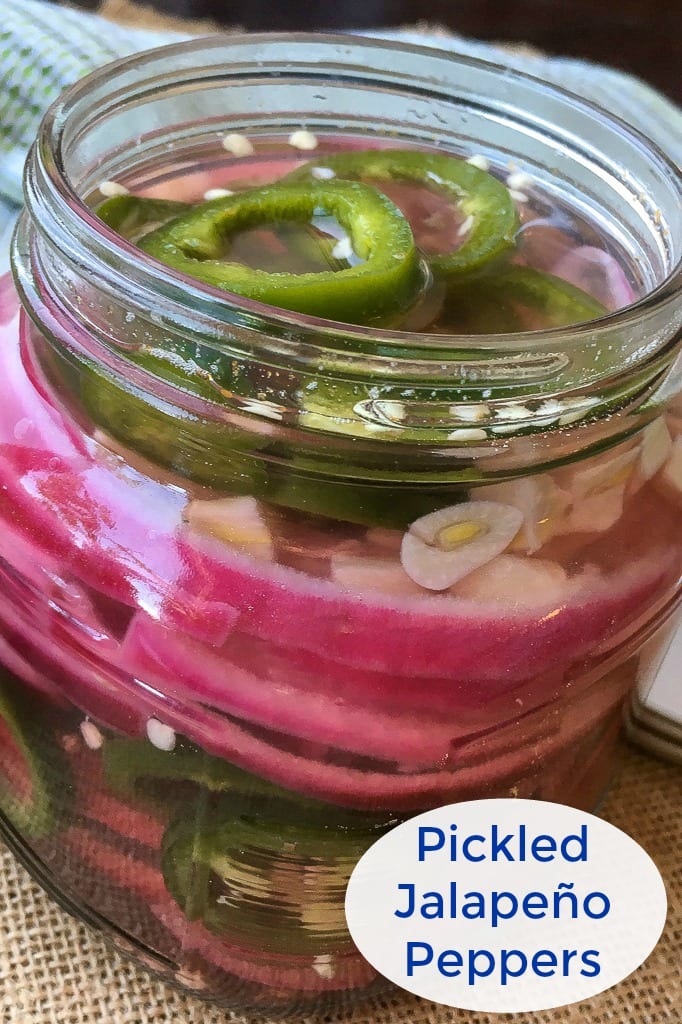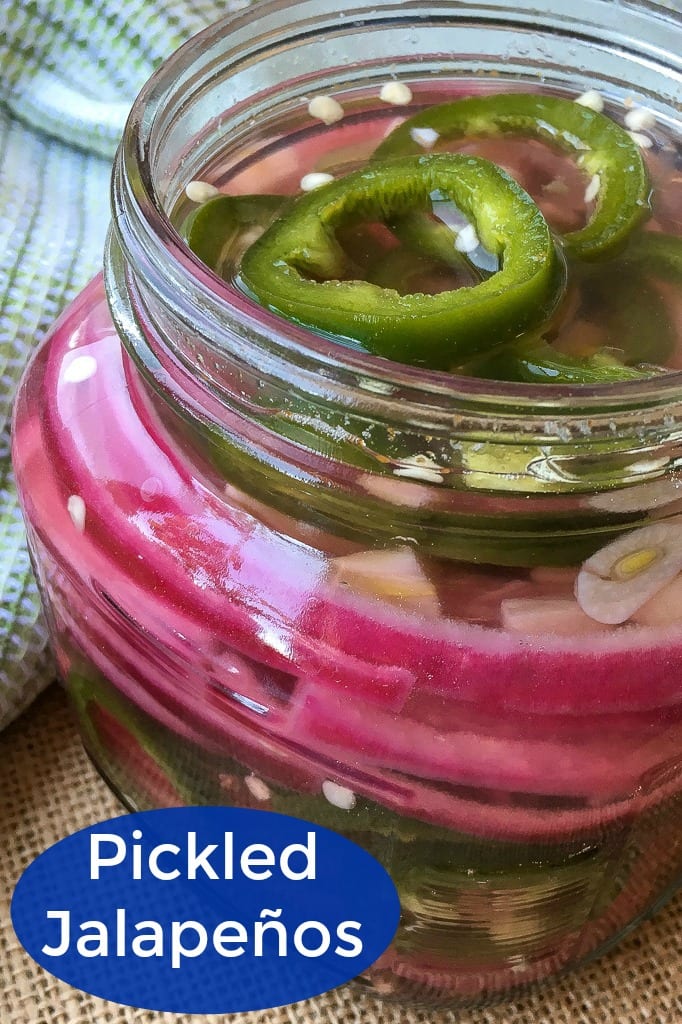 Crisp Pickled Jalapeno Peppers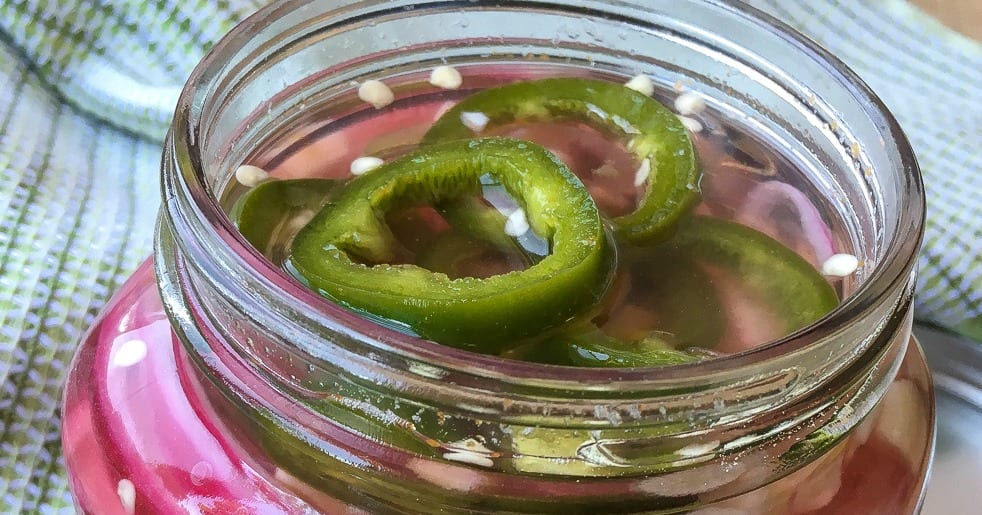 Homemade pickled jalapenos are absolutely delicious right out of the jar, and when you use them as a Mexican food or Tex Mex topping.
You can purchase a jar or can of pickled peppers at the grocery store, but homemade takes it to a new level.
This spicy condiment is crunchy and bursting with fresh flavor, so you just may want to serve these pickles regularly.
Add them to a taco, burrito, sandwich, chili or nachos for an easy flavor kick. Honestly, they can be added to almost any meal.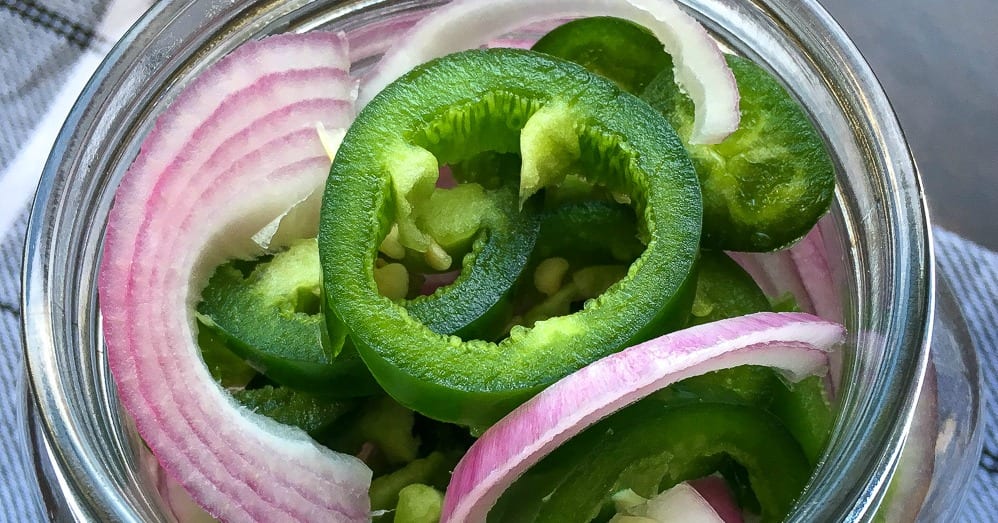 It only takes a few minutes to cut the veggies and prepare the pickling liquid.
Then, you need a bit of patience to wait an hour or so for the vinegar to work its magic.
Jalapenos are spicy, of course. This means that you will want to use caution, when you are handling them.
I keep disposable gloves in my kitchen to use with spicy foods.
If you have ever accidentally rubbed your eyes after touching a hot chile pepper, you understand why it is a good idea to use gloves.
These homemade pickled jalapeno peppers are simple to make, but they really add a flavorful punch to a meal.
Make a jar to enjoy right away, and then store any leftovers in the refrigerator to use at your next meal.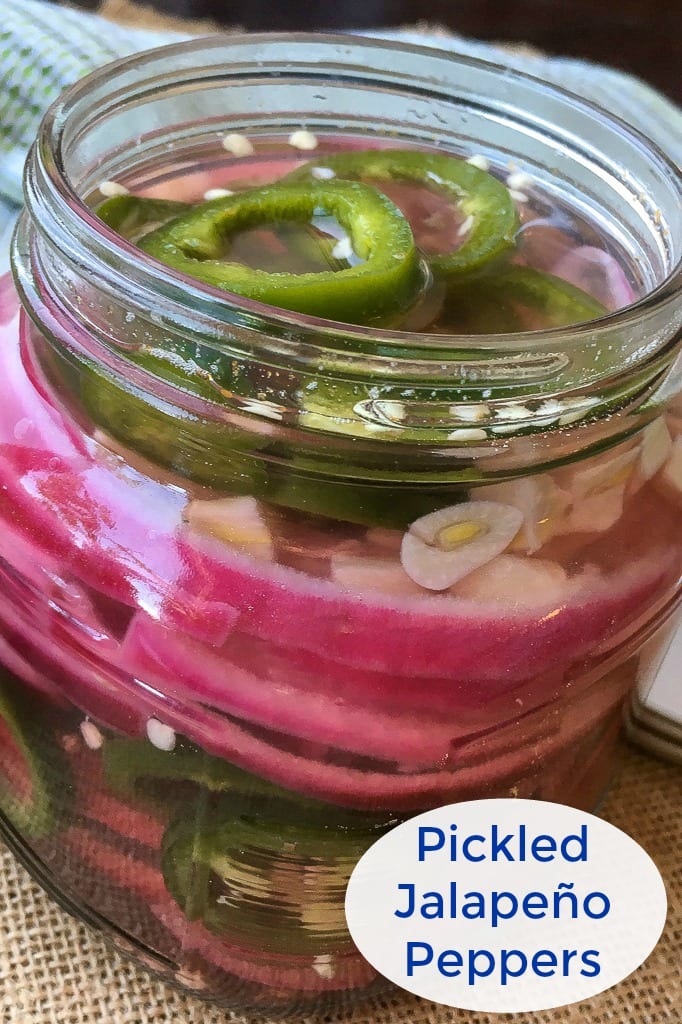 Homemade Pickled Jalapenos Recipe
Ingredients
4 cloves Garlic
1 Red Onion, medium
6 Jalapeno Peppers
¾ cup Water
¾ cup Cider Vinegar
2 T Agave Nectar
2 T Kosher Salt
Supplies
Chef Knife
Gloves
Saucepan
Whisk
Mason Jar with Lid
Instructions
1) Mince the garlic cloves and thin slice the red onion. Wear gloves to slice the jalapenos into rounds and remove seeds.
2) Add water, vinegar, agave, salt and garlic to a sauce pan. Heat for a few minutes while whisking ingredients to combine.
3) Fill mason jar with onion slices and jalapeno rounds. Then, pour warm liquid into the jar to completely cover the onions and peppers.
4) Let sit at room temperature for an hour.
5) Enjoy immediately or store in the refrigerator for up to a week.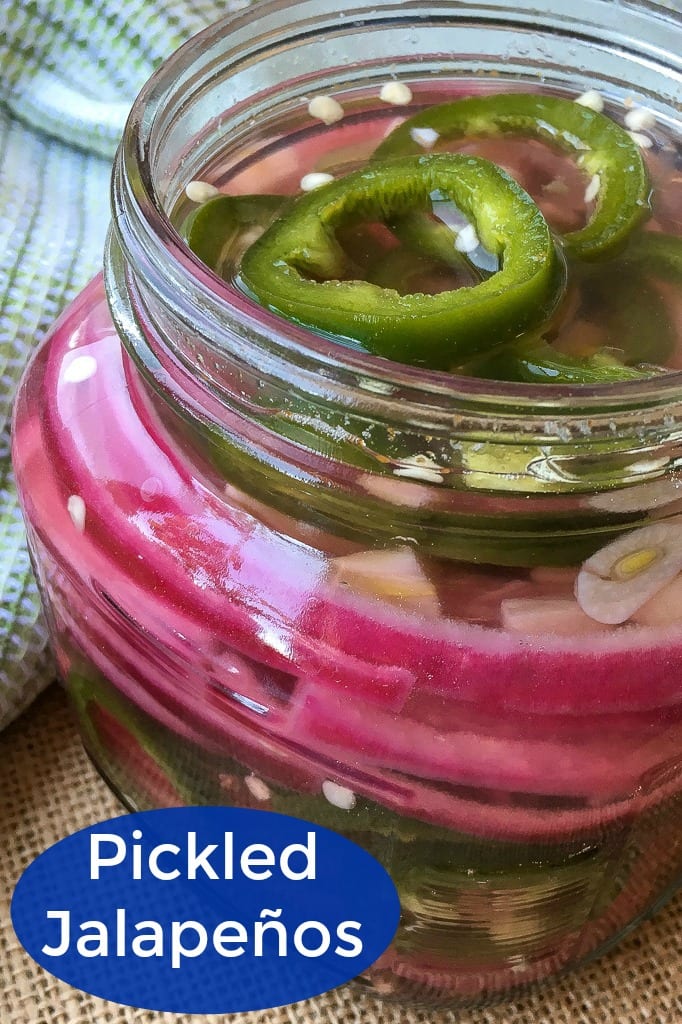 Check out my other dinner recipes, so you can get more tasty inspiration.
Following are a few of my other favorite vegan recipes:
Then take a look at the rest of my vegetarian recipes, so you can have even more delicious fun in the kitchen!