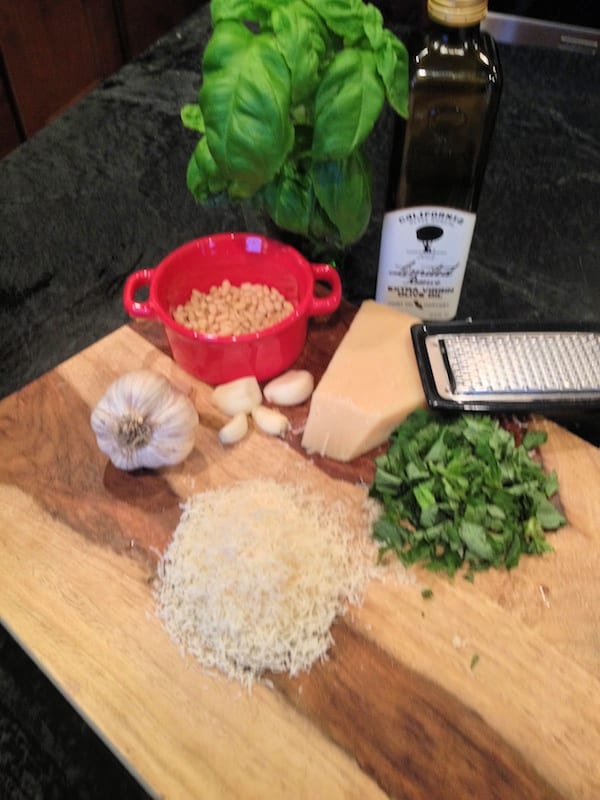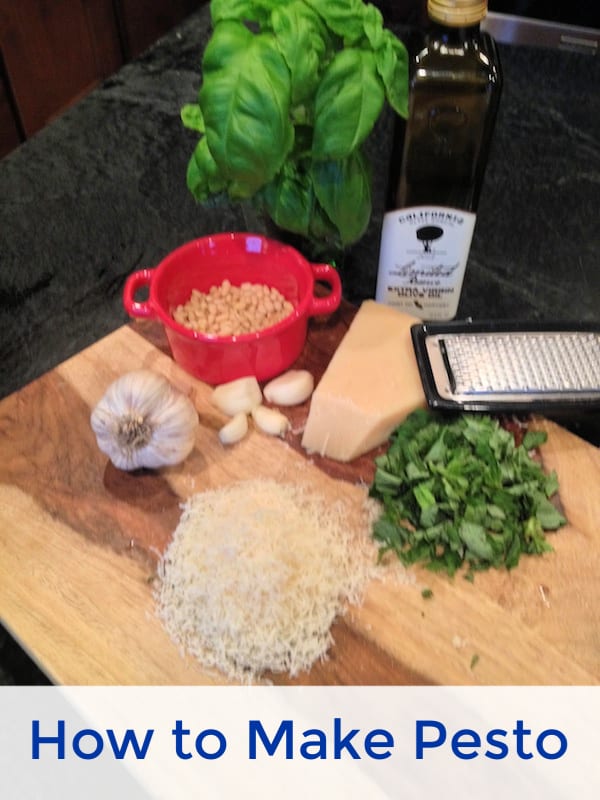 Easy Italian Pesto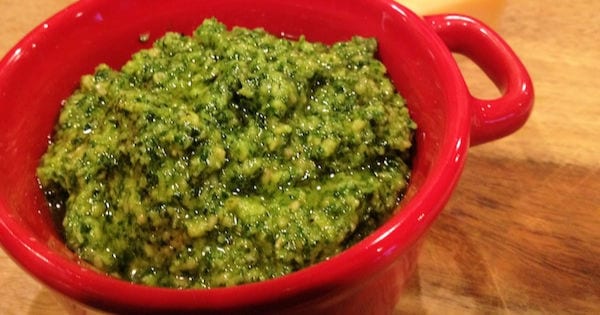 You could go with store bought, but authentic homemade Italian pesto is easy to make and the flavor is absolutely amazing.
Basil, garlic, pine nuts and Parmesan are the perfect compliment to a wide variety of dishes, so you will want to make it often.
Simply spread a generous amount on a slice of crusty bread or use the pesto as part of a recipe.
My two favorite entrees to make with pesto are pasta and pizza, since the Italian flavors work well together.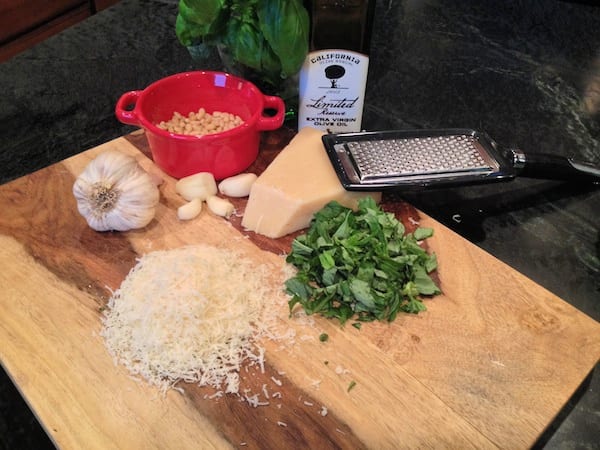 Years ago, before the dawn of home food processors, pesto was typically made by hand and was chunkier.
When you use a food processor, the texture is more uniform and the flavors meld together.
If you decide to make this old school, just skip the food processor and roughly chop all of the ingredients.
Whichever method you choose, this simple recipe will quickly become a family staple.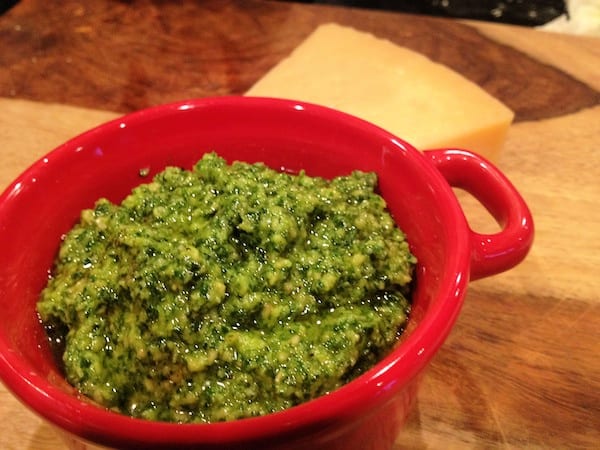 Authentic Italian Pesto Recipe
Ingredients
2 cups Fresh Basil
¼ cup Toasted Pine Nuts
4 cloves Garlic
2/3 cup Parmesan Cheese, grated
1/3 cup Extra Virgin Olive Oil
Salt and Pepper to taste
Supplies
Food Processor
Measuring Cup
Instructions
1) Remove stems from basil and peel garlic.
2) Add basil leaves, peeled garlic cloves, pine nuts and grated Parmesan to a food processor.
3) Briefly pulse until just barely combined. Then, add in extra virgin olive oil and blend thoroughly.
4) Taste and add salt and black pepper, if desired.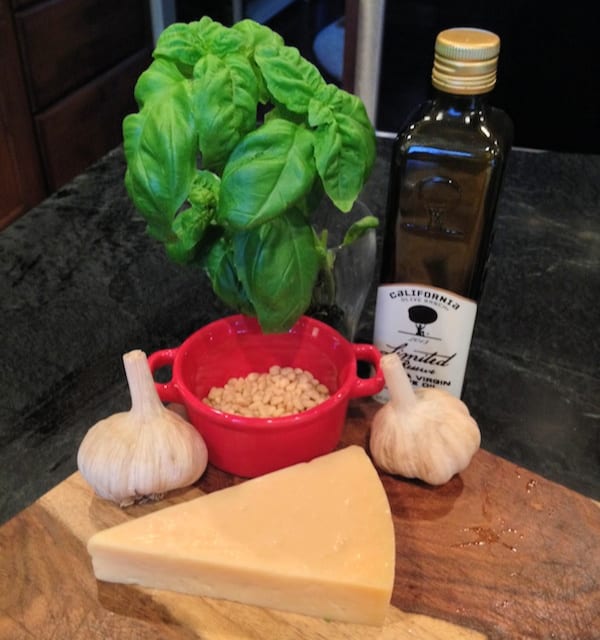 More from Mama Likes to Cook
Check out my other dinner recipes, so you can get more tasty inspiration.
Following are a few of my delicious dinner recipes.
Then take a look at the rest of my vegetarian and vegan recipes, so you can have even more delicious fun in the kitchen!