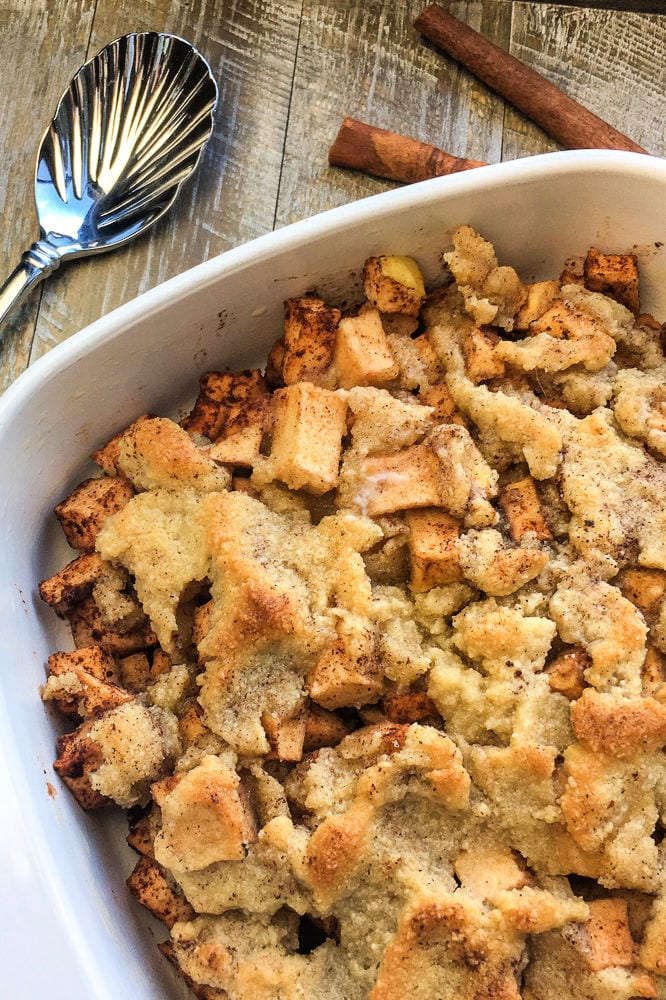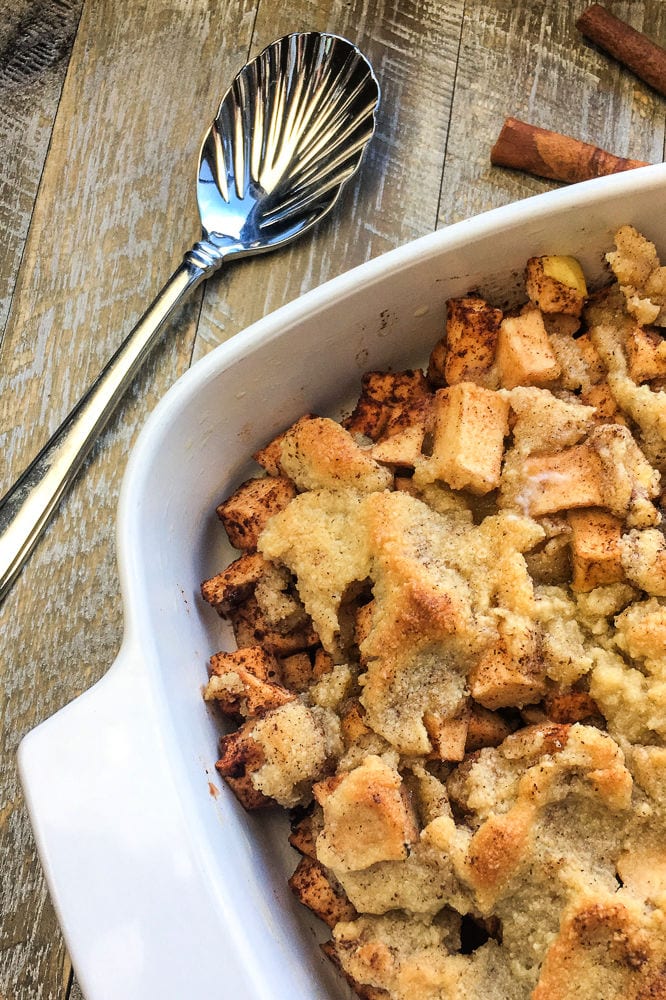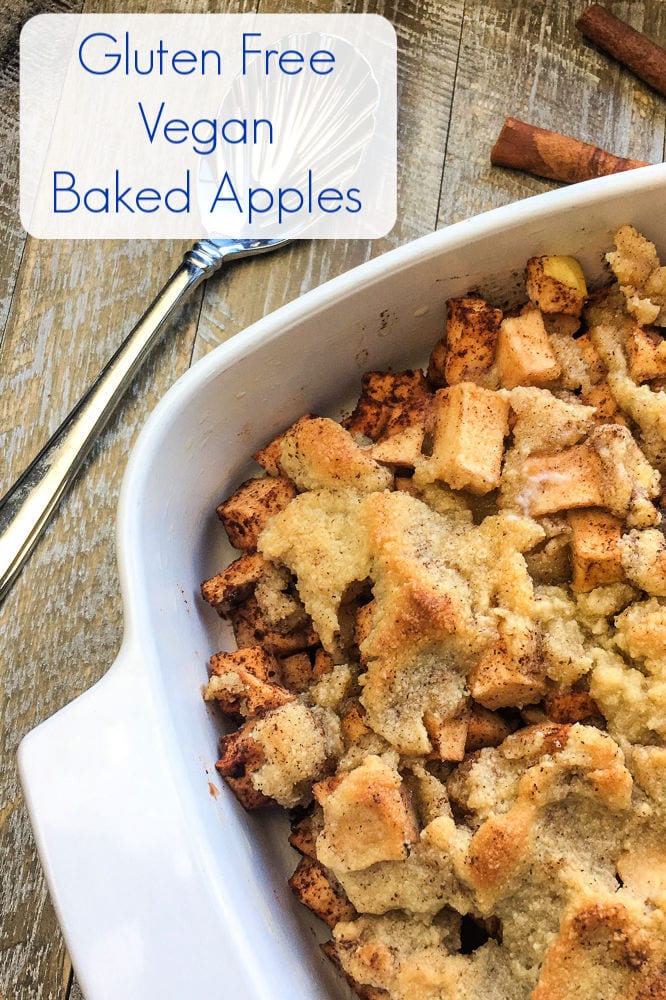 Vegan Gluten Free Dessert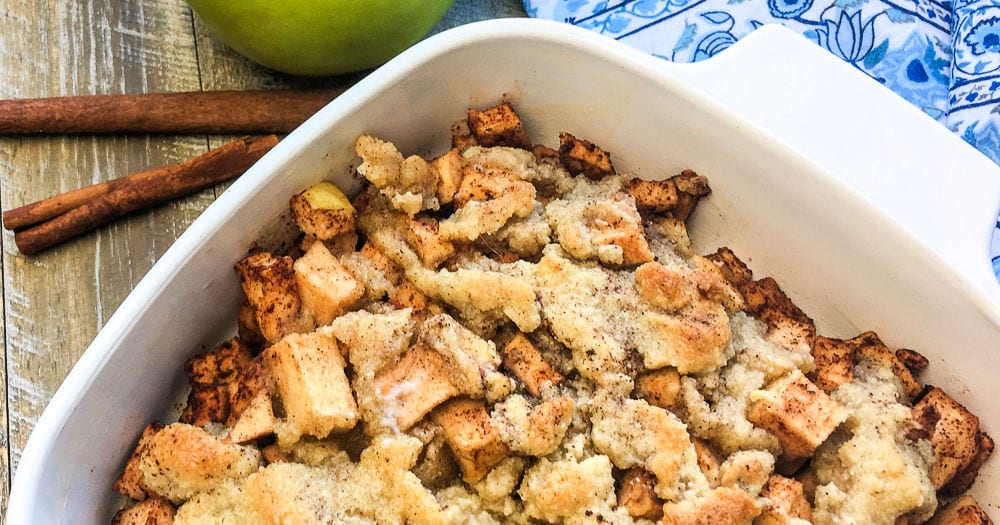 Make these delicious vegan and gluten free baked apples, when you want a simple fruit dessert that your whole family can enjoy.
Yes, it is both vegan and gluten free.
And… the recipe really is easy enough that anyone can make it.
If you have limited kitchen skills or kids who like to help in the kitchen, this is an excellent recipe to try.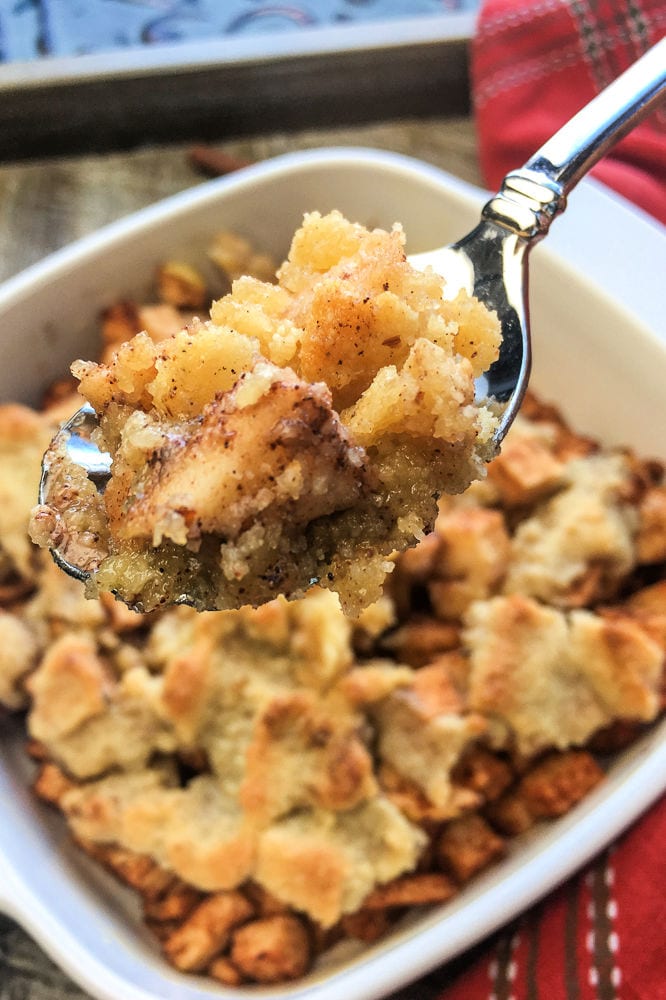 There are no eggs or butter, but you won't miss them at all.
The top crust is made from almond flour and is super simple to make.
No special tools or equipment is needed, and you just may have the ingredients on hand already.
The recipe is perfectly good as is, but you can also top it with (vegan) whipped cream, ice cream or even plain yogurt.
Enjoy!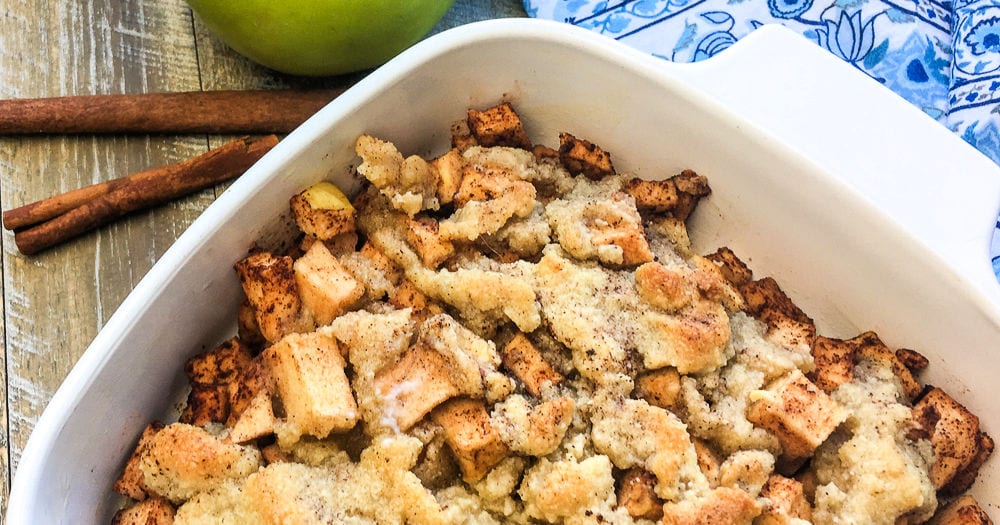 Gluten Free Baked Apples Recipe
Prep time 10 minutes
Cook time 25-30 minutes
Serves 4
Ingredients
3 T Coconut Oil
2 Large Apples
2 t Ground Cinnamon
1 t Ground Nutmeg
3 T Maple Syrup
3/4 cup Almond Flour
Supplies
8″x8″ Baking Dish
Nonstick Baking Spray or Coconut Oil
Paring Knife
Mixing Bowls
Measuring Spoons
Measuring Cup
Instructions
1) Preheat oven to 350°. Spray an 8″x8″ baking dish with nonstick baking spray or lightly coat it with coconut oil.
2) Peel and dice the apples. Then toss with cinnamon, nutmeg and 1 T of maple syrup. Pour into the prepared baking dish and arrange in an even layer.
3) Melt coconut oil, if not already in liquid form. Add melted coconut oil, almond flour and remaining 2T maple syrup and stir together until thoroughly combined. Spread over the apple mixture in an even layer.
4) Bake for about 25 minutes until apples are tender and topping is golden brown. Remove from oven and cool slightly before serving.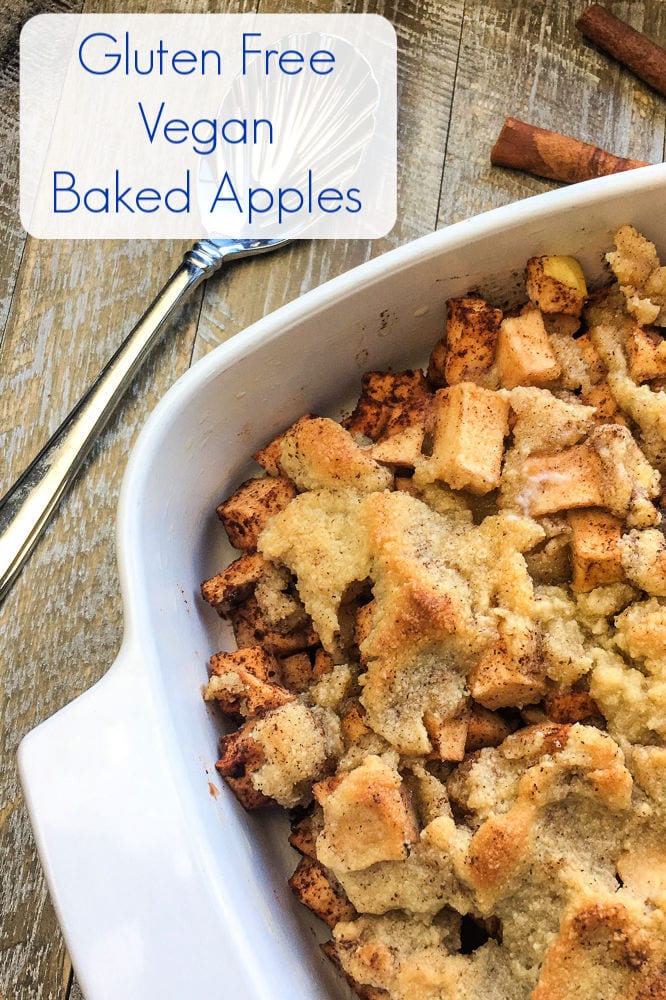 More from Mama Likes To Cook
Check out my other dessert recipes, so you can get more sweet inspiration.
Following are a few of my other delicious fruit dessert recipes:
Then take a look at the rest of my vegetarian recipes, so you can have even more delicious fun in the kitchen!