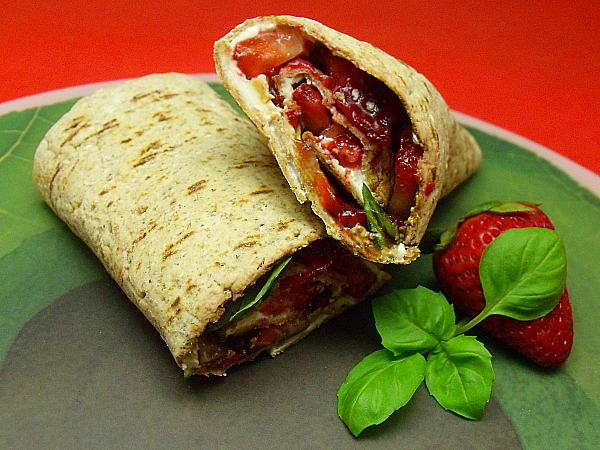 Here in California, it's strawberry season for all but a few months of the year. These sweet and nutrient packed treats are delicious as desserts, in smoothies and in a main dish.
This wrap sandwich is simple to prepare and is great as an on-the-go breakfast or lunch.
Strawberry Basil Wrap
Ingredients:
Flatbread (I used Flatout Multi-grain with Flax)
Cream Cheese (or vegan substitute)
Strawberries, chopped
Fresh Basil
Balsamic Vinegar
Instructions:
Cover flatbread with cream cheese.
Top with strawberries leaving about an inch on each side without berries. This makes it easier to roll.
Add a few fresh basil leaves in the center and drizzle with a little bit of balsamic vinegar.
Roll. Slice. Enjoy.