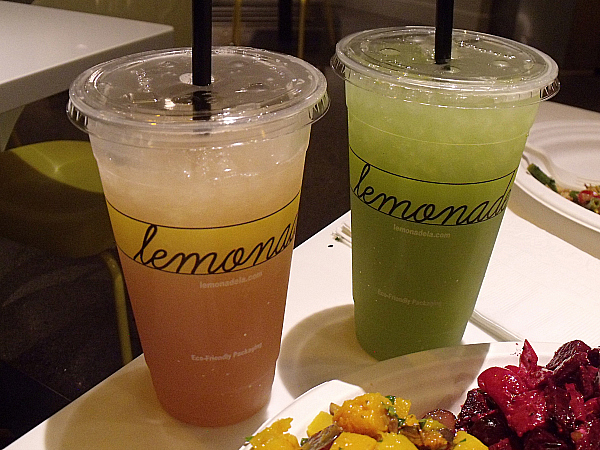 Lemonade
146 South Lake Avenue
Pasadena, CA 91101
626.304.7700
Open Daily 11:00AM to 9:05PM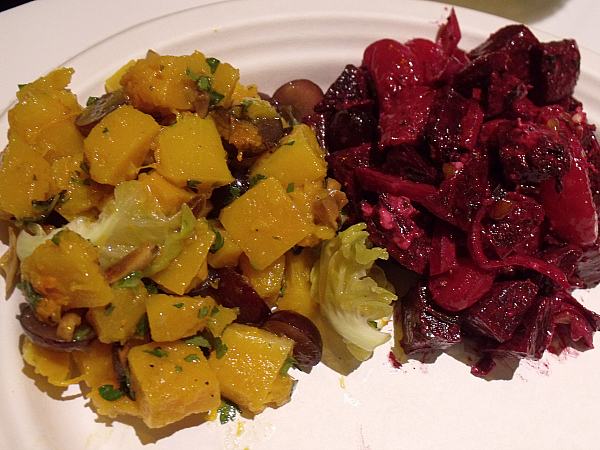 I've been wanting to try Lemonade ever since I first heard about this modern cafeteria. The fast casual restaurant serves gourmet foods made from fresh, healthy ingredients in a comfortable atmosphere.
The beginning of the cafeteria line has the "Marketplace" selections. Naturally, I found two of them that absolutely had to try – Butternut Squash, Brussels Sprouts, Red Flame Grapes, Almonds and Pickled Red Beets, Honey Tangerine, Onion, Walnuts, Goat Cheese. Once I saw how big the portions were, I knew that would be enough for my meal. Both of these were delicious and beautiful.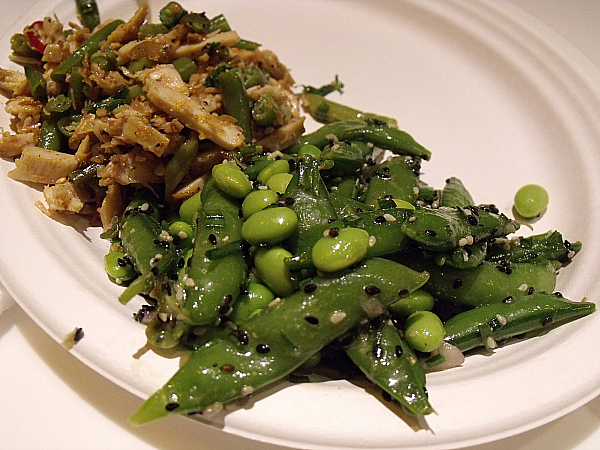 My niece also ended up with two of the Marketplace dishes. The Snap Peas, Edamame and Sesame was tasty!
They do have a full array of other foods to choose from – Hot Market Veggies, Land & Sea, Sandwiches, Braises, Hot Portions and Salads. I could easily eat there regularly and not get tired of the choices.
For Dessert there are cookies, cakes, pies, macarons and more. This little Strawberry Lemonade Cupcake was super cute.
Of course, they also have a variety of lemonades. Both the Guava Limeade and the Cucumber Mint are refreshing treats!
I plan to go back to Lemonade again, since there are so many other things on the menu that I'd like to try.