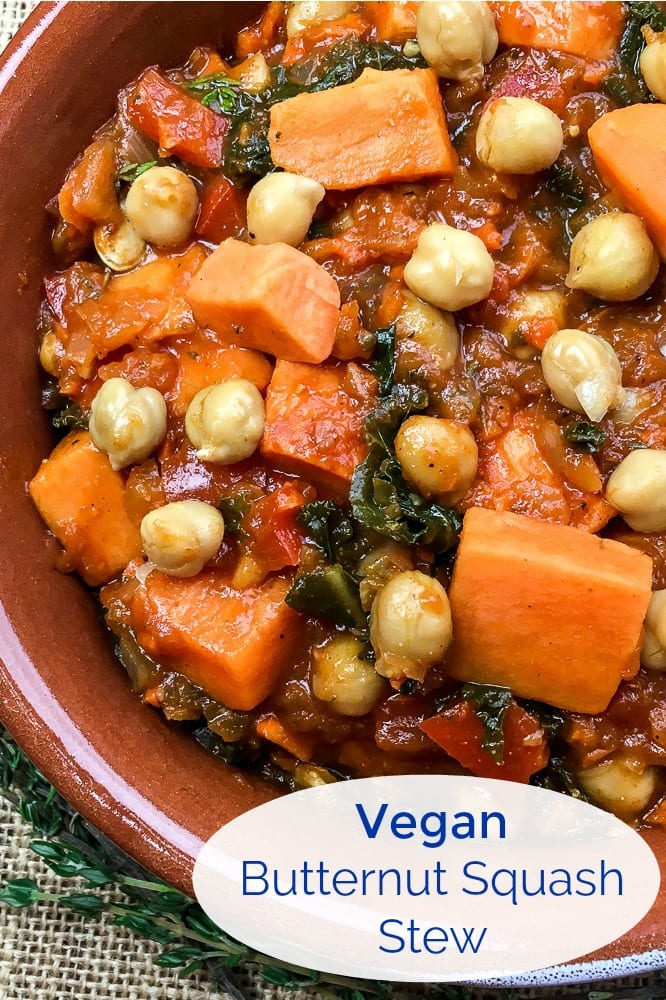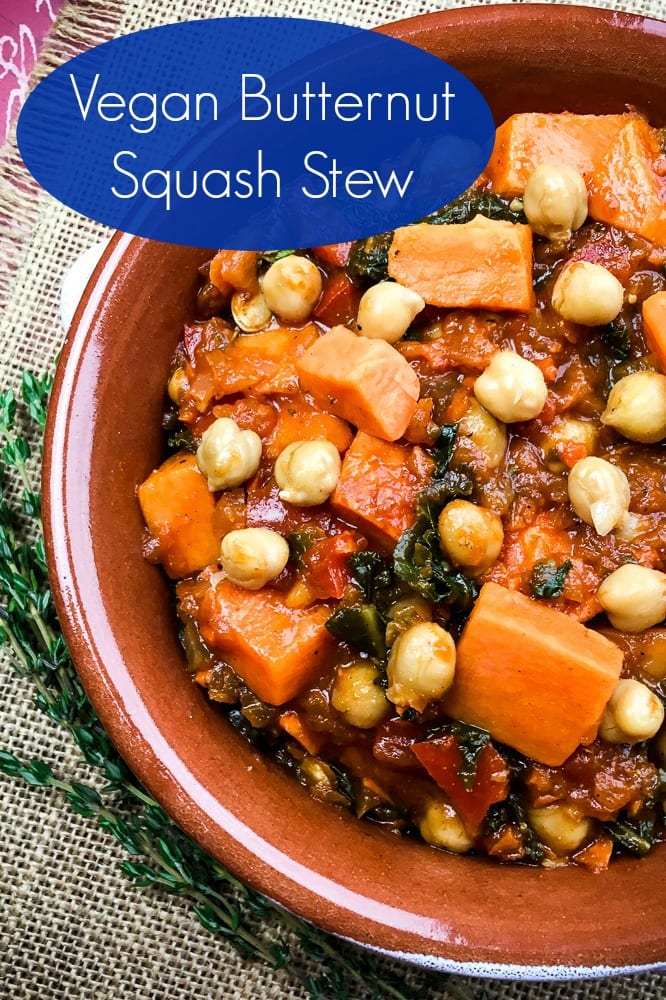 Vegan Comfort Food Stew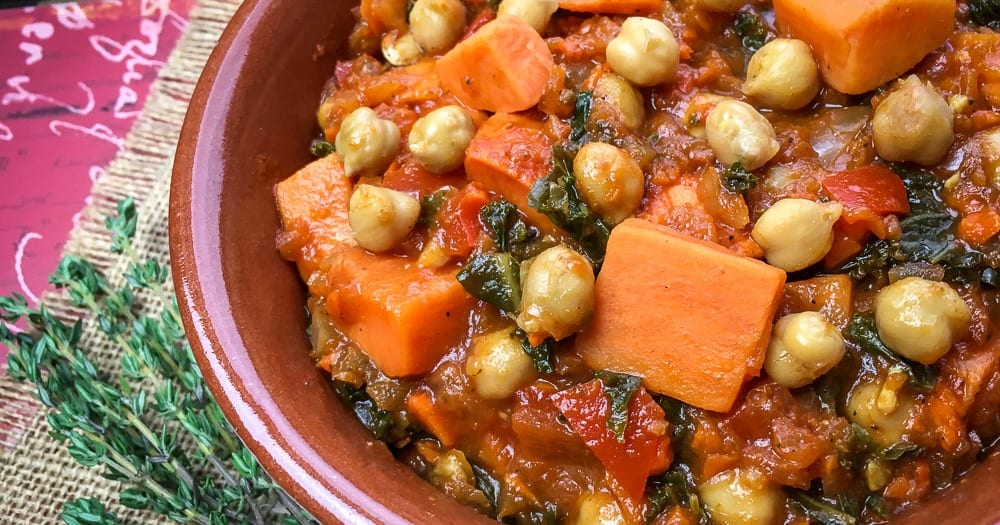 When you want a hearty and satisfying comfort food meal that is bursting with flavor, enjoy a bowl of my vegan butternut squash stew.
Each bite is a treat, so this is the perfect meal to warm your belly on a chilly day.
The stew is made with butternut squash, since it tastes great and is usually easy to find at the grocery store.
You can substitute another type of winter squash, if you'd like.
Or you can buy one of those convenient pre-cut butternut squash packages, since that will save you a little bit of prep time.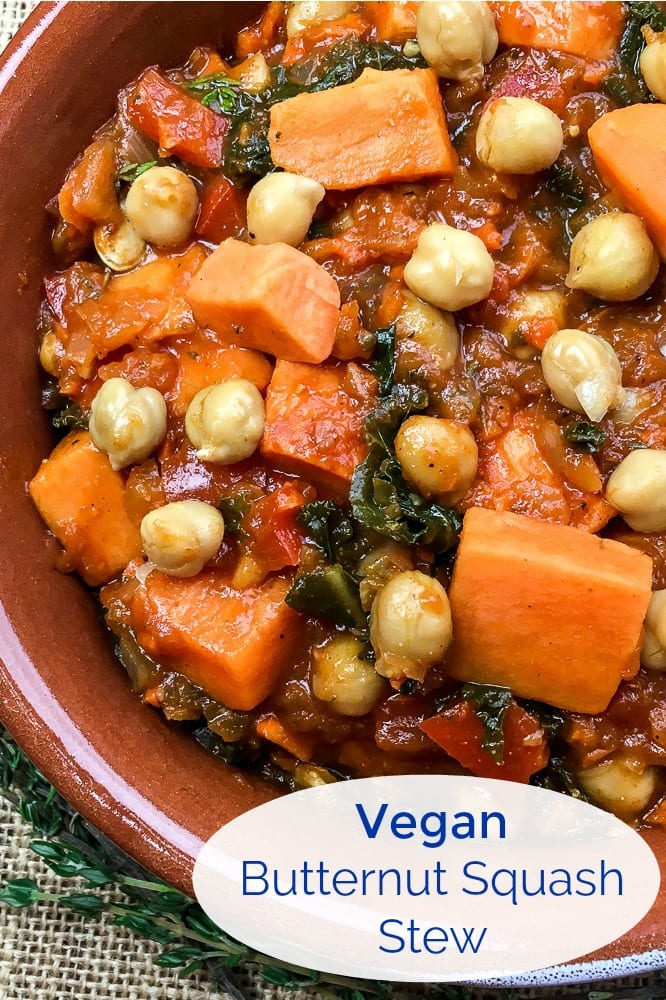 If you have leftovers, they can be refrigerated or frozen to eat later.
Then you can take them to work or school, or simply have an easy to reheat meal at home.
When you are helping out a friend or neighbor in need, this is a great meal to surprise them with.
It is hearty and still tasted great, when reheated.
Enjoy!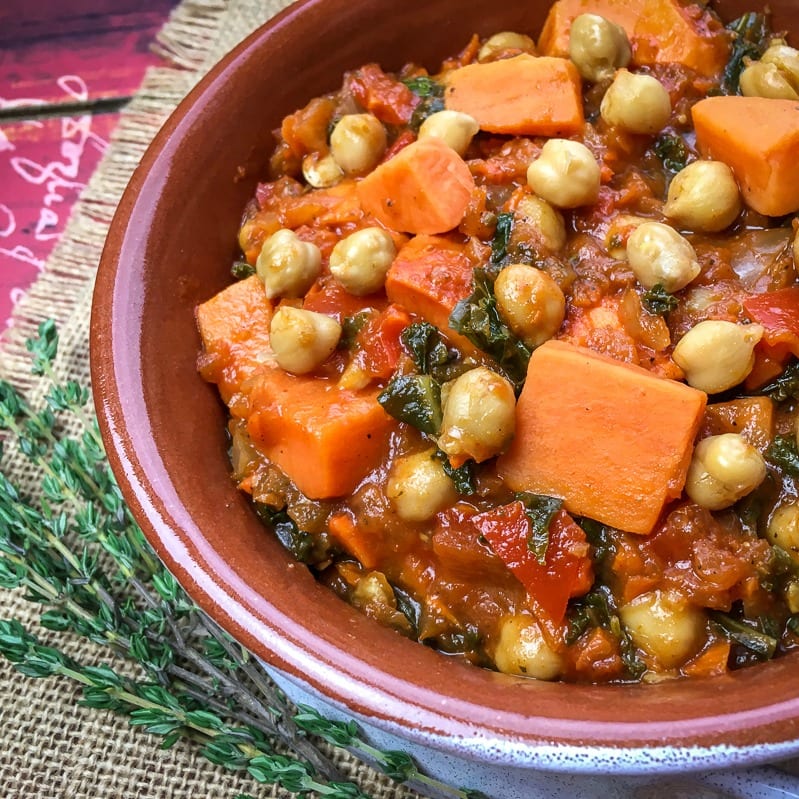 Vegan Butternut Squash Stew Recipe
Prep time: 15 minutes
Cook time: 25-30 minutes
Serves: 4
Ingredients
2 T Extra Virgin Olive Oil
1 Medium Red Onion, diced
2 Carrots, diced
1 Red Bell Pepper, diced
4 cloves Garlic, minced
2 cups Vegetable Broth
1 T Ground Cumin
1 t Turmeric
2 T Thyme
1 15-oz. can Chickpeas, rinsed and drained
1 15-oz. can Crushed Tomatoes
2 cups Butternut Squash, cubed
¼ cup Lime Juice
2 cups Kale, remove stems and chop leaves
Salt and Pepper to Taste
Supplies
Large Skillet
Measuring Cups
Measuring Spoons
Chef Knife
Instructions
1) Heat extra virgin olive oil in skillet. When hot, add diced onion, carrots, red bell pepper and garlic. Cook for about 5 minutes, stirring occasionally.
2) Stir in vegetable broth, cumin, turmeric, thyme, salt and pepper and cook for a couple of minutes.
3) Add in the drained chickpeas, crushed tomatoes and butternut squash. Simmer for about 15 minutes until squash is fork tender.
4) Then add chopped kale and cook for a minute or two, so that the kale wilts.
5) Remove from heat and stir in lime juice just before serving. Add more salt and pepper, if desired.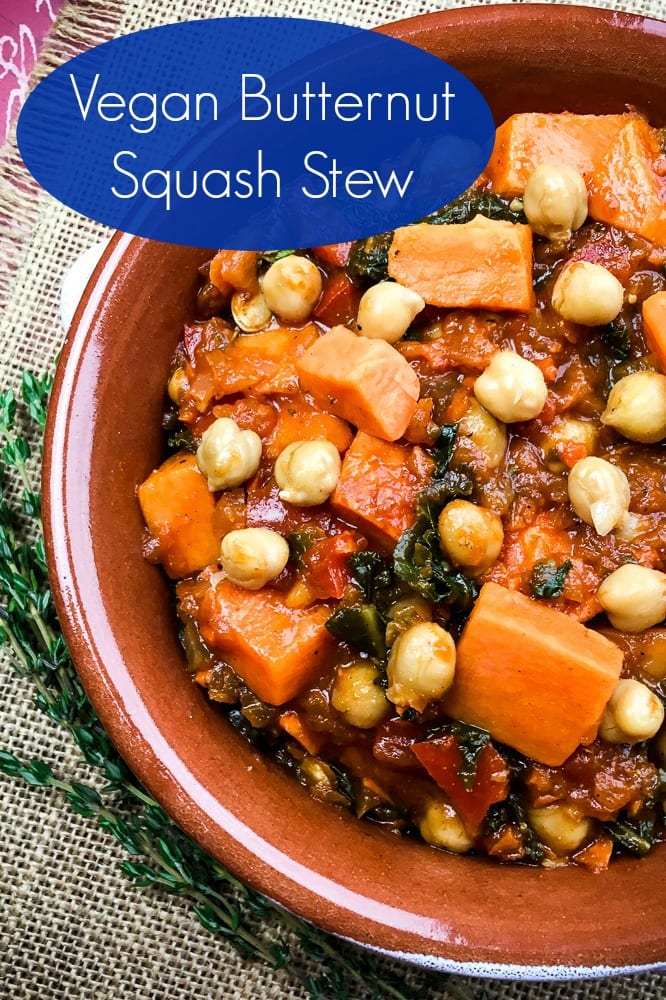 Check out my other dinner recipes, so you can get more tasty inspiration.
Following are a few of my delicious soup recipes.
Then take a look at the rest of my vegetarian recipes, so you can have even more delicious fun in the kitchen!