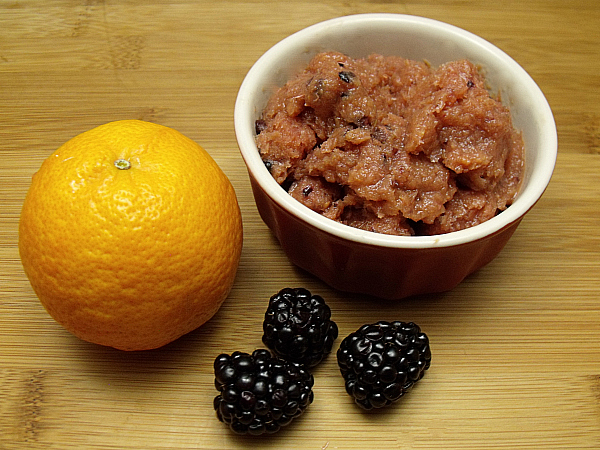 Fresh fruit sorbet is a light a refreshing dessert or snack. It's surprisingly simply to make, so it's a good choice when you are short on time or just don't have the energy to make something complicated.
Tangerine Blackberry Sorbet
Ingredients:
6 Seedless Tangerines (I used Ojai Pixie Tangerines from Melissa's Produce)
12 Blackberries
2 T Sugar
Instructions:
Peel tangerines and put in a blender with the sugar.
Blend on high speed for 15-30 seconds. Juice will be frothy.
Add blackberries and pulse blender for a just a second or two.
Pour into a bowl and put into the freezer. After about 30 minutes, remove and stir. Freeze for an additional 30 minutes.
Serve and enjoy!