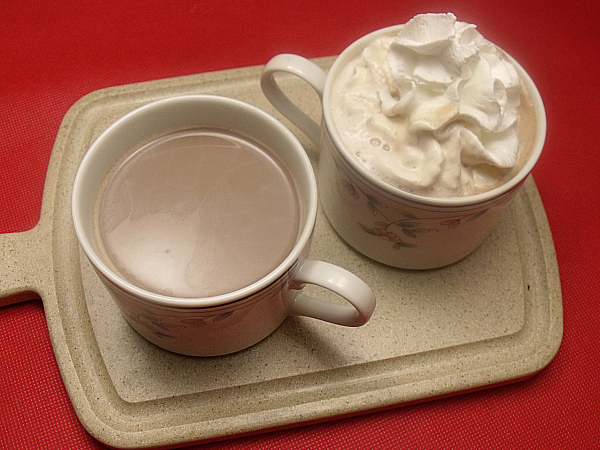 Have you heard of the SPLENDA® 365 Sweet Swaps™ Campaign? They are on a mission to help people cut back on sugar without giving up sweetness.
I was challenged to swap sugar for Splenda in one of my recipes to reduce calories and cut down on sugar. It was easy to make the change in this homemade hot chocolate recipe. Splenda Sugar Blend is just what it sounds like – a mixture of sugar and Splenda.
There is a handy conversion chart on the package, but the concept is easy. I needed to use half as much of the Sugar Blend and I would have used for regular sugar. You'll see in my recipe below that I only needed 1 tablespoon of the blend, but normally would have used 2 tablespoons of sugar. Other than changing the amount, I didn't need to make any changes in my recipe.
This time I used an unsweetened soy milk, but you can feel free to substitute another milk alternative if you have different health or nutritional needs or just want a different flavor.
Vegan Hot Cocoa
Ingredients:
32 ounce carton of unsweetened milk alternative (soy, rice, almond, hemp)
2 T Cocoa Powder
1 T Splenda Sugar Blend (or 2 T Sugar)
1/2 cup Water
Instructions:
Combine water, cocoa and sweetener in sauce pan. Set heat to medium and stir until dissolved.
Add milk alternative. Cook until hot, but not boiling.