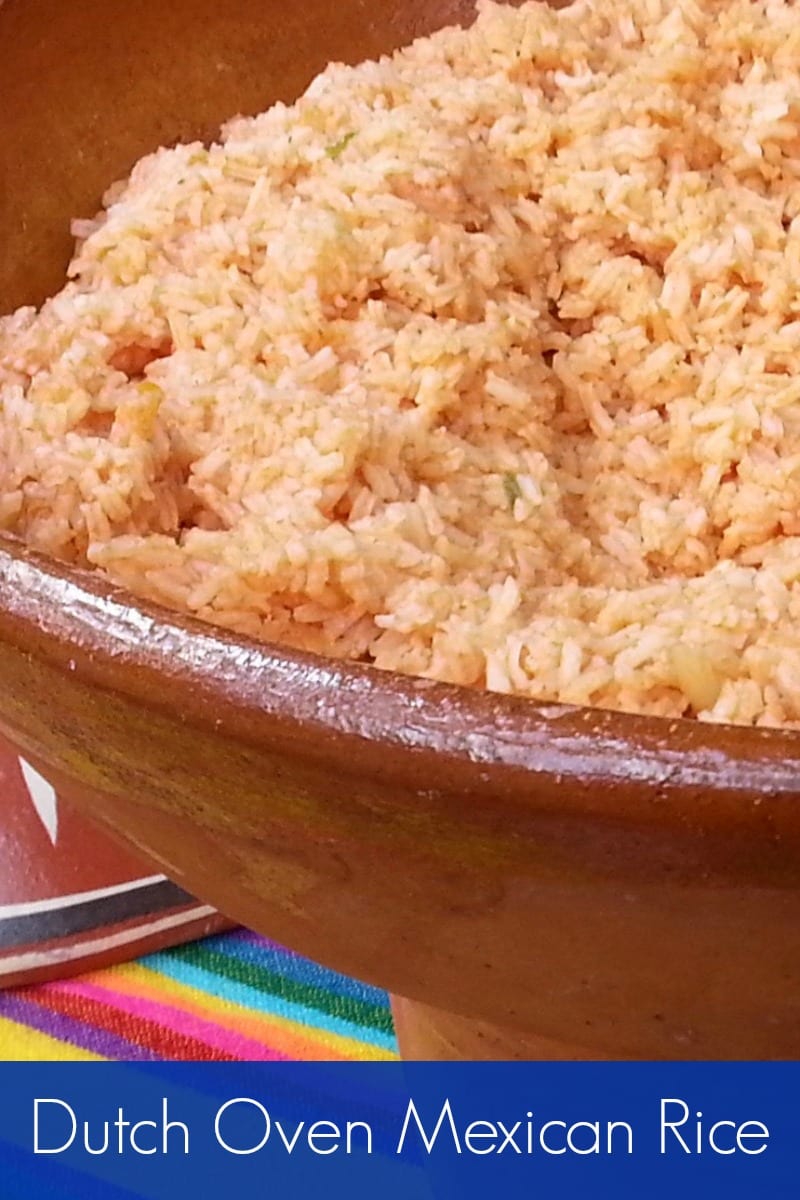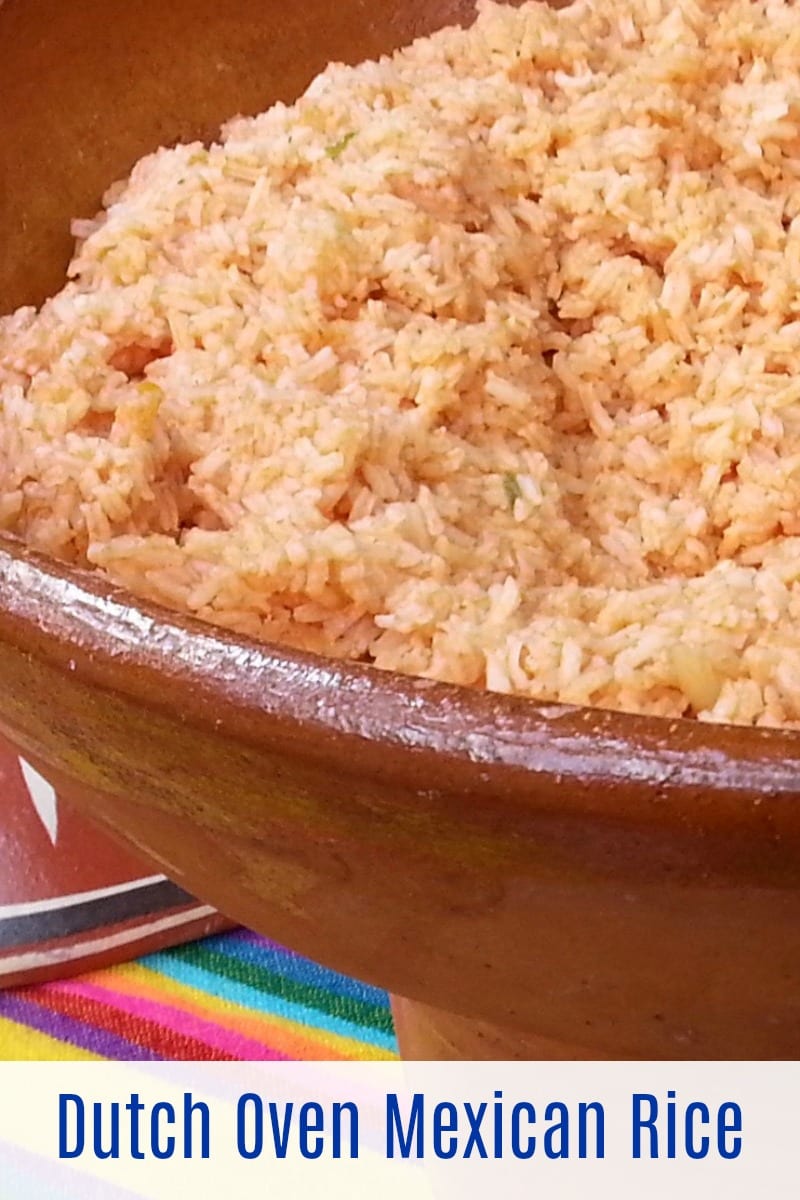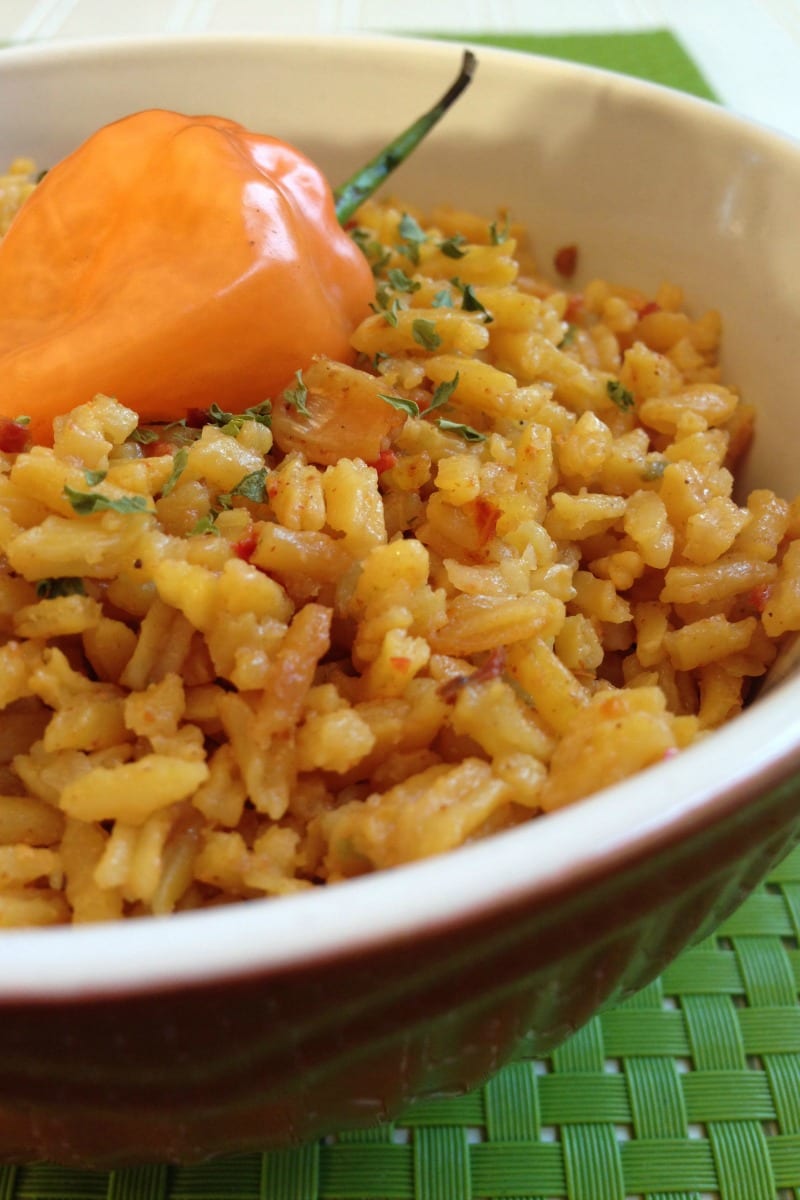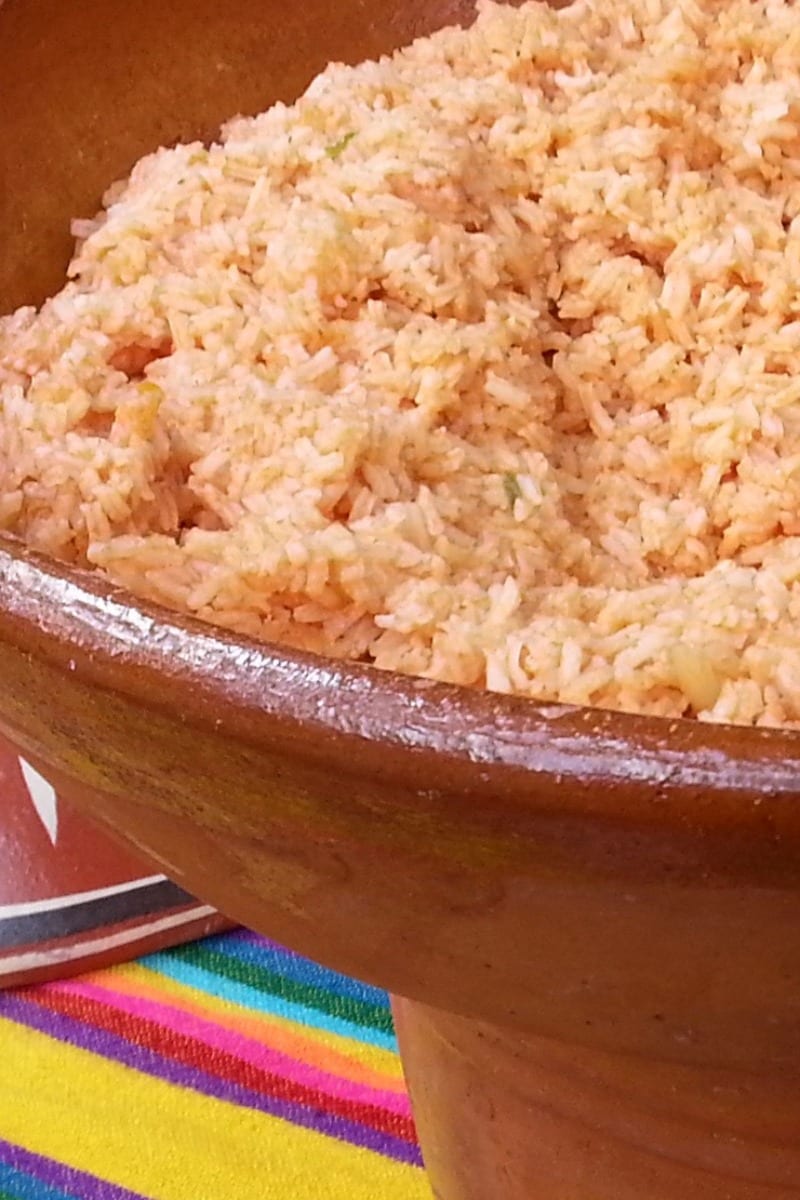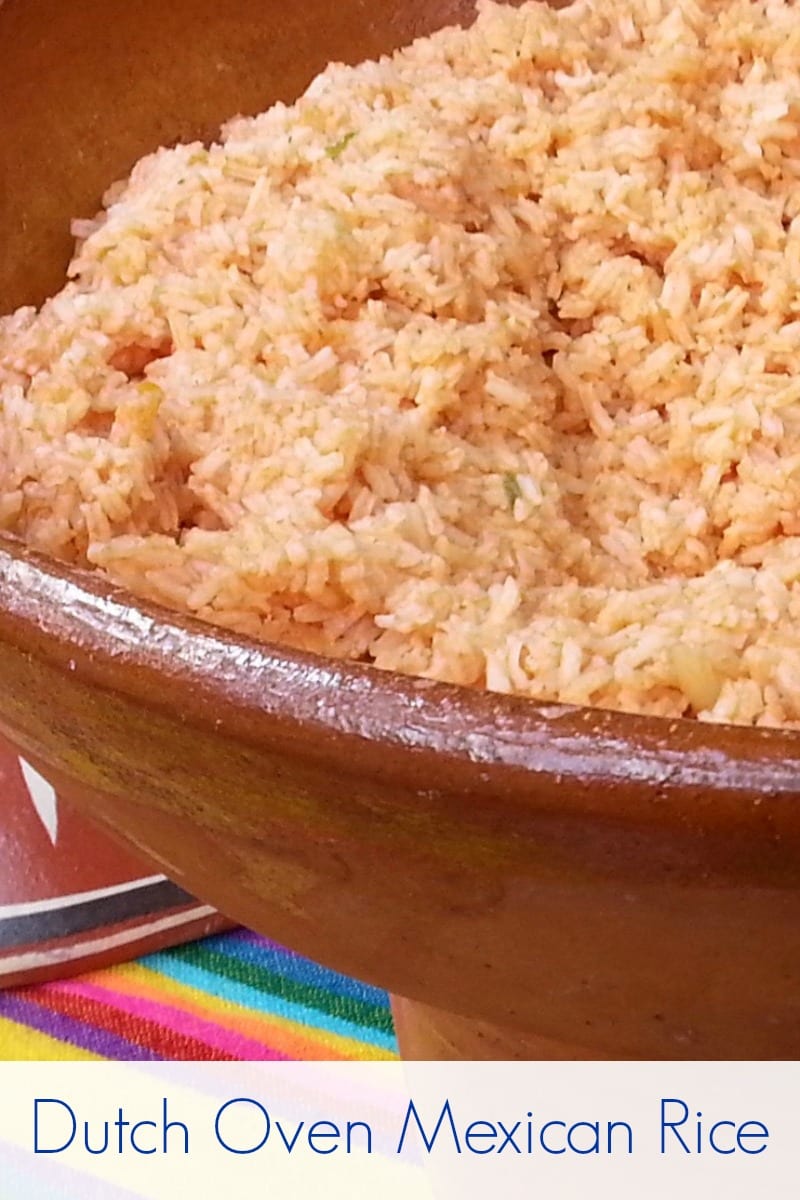 Vegan Baked Mexican Rice
When creating a Mexican meal, you'll need my vegan Dutch oven Mexican rice as a side dish to complete your breakfast, lunch or dinner.
The easy recipe results in perfectly fluffy rice, when you follow my simple instructions.
For rice that doesn't stick together, you need to rinse the uncooked rice thoroughly.
This means rinsing it under cold water for at least a couple of minutes before you cook it to fluffy perfection.
I start the recipe in my uncovered cast iron Dutch oven on top of the stove. Then, it is transferred to the oven to finish cooking.
As photographed, this is a basic, but flavorful, side dish.
There are a couple of optional add ins that can kick the flavor up a notch, if you'd like.
Jalapeno peppers can be added before the rice is cooked and fresh cilantro can be added just prior to serving.
If some of your family likes it spicy and some prefers it mild, individuals can stir in hot sauce to their own serving.
This side dish can go with just about any Mexican meal, so it is extremely versatile.
It can, also, be reheated later, so leftovers are a good thing.
Enjoy!
Ingredients
3 Tomatoes
3 cloves Garlic
1 Onion
¼ cup Extra Virgin Olive Oil
2 cups Long Grain White Rice, rinsed
2 cups Vegetable Broth
Salt to taste
Optional:
Jalapeno Peppers, seeds removed
Cilantro
Supplies
Chef Knife
Blender
Dutch Oven
Wooden Spoon
Instructions
1) Preheat oven to 350°.
2) Roughly chop the tomatoes, garlic cloves and onion and add to blender. Add Jalapenos, if using. Blend until smooth.
3) Thoroughly rinse the rice in cold water to remove excess starch.
4) Add extra virgin olive oil to the Dutch oven and heat on the stove over medium heat. Add the rice and cook for 5 minutes, stirring constantly with a wooden spoon.
5) Stir in the vegetable broth and tomato mixture. Bring to a boil, stirring occasionally, and then remove from heat.
6) Place the lid on the Dutch oven and put in the oven for 15 minutes. Remove from oven to stir and then return to oven for an additional 15 minutes until excess moisture has been absorbed.
7) Remove from oven. Salt to taste and stir in cilantro, if using.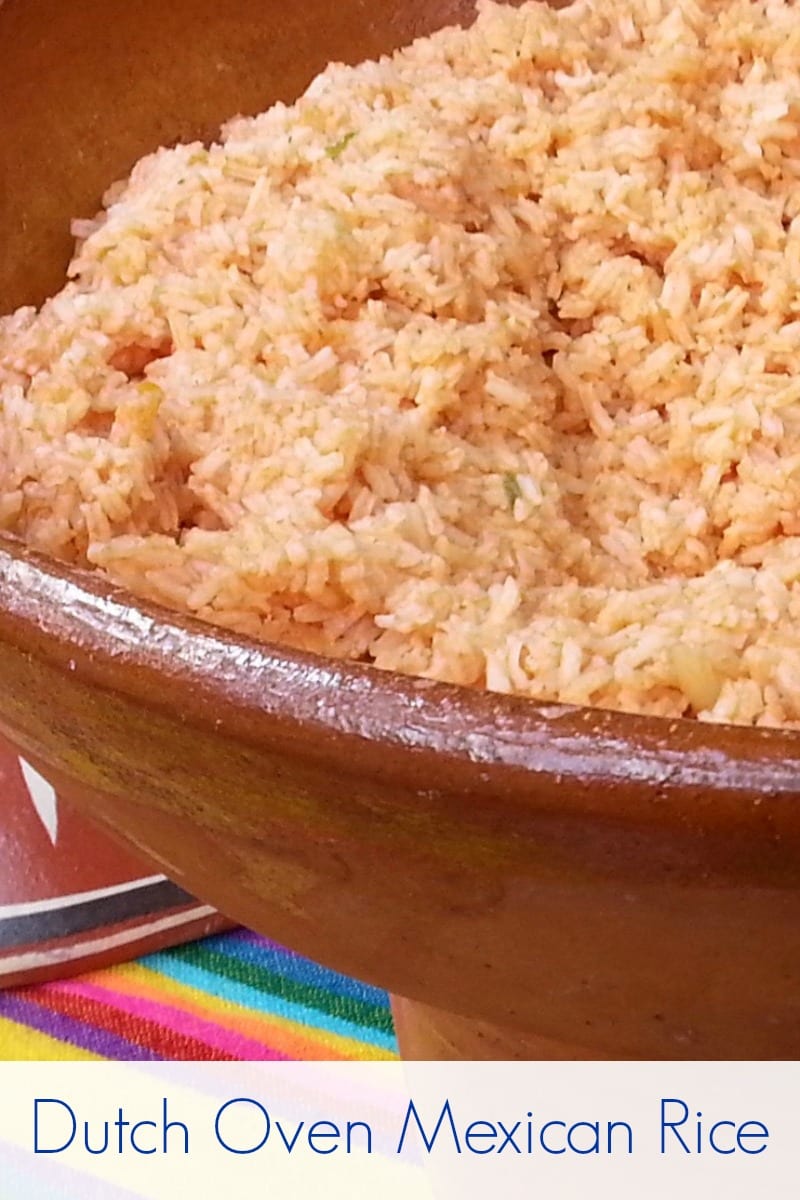 More from Mama Likes To Cook
Check out the rest of my vegetarian recipes, so you can get more great ideas for baking, cooking, blending and juicing.
Rice Recipes
Shopping Tips
For a beautiful assortment of kitchen necessities and food gifts for the whole family, check out the deals at these online stores.
Are you ready to have some delicious fun in the kitchen?